Top 10 Best Places to Live in Texas in 2022 with the Best Quality of Life
Texas has a population of 28.7 million residents, making it one of the fastest-growing states in the US. The cost of living is more affordable in Texas with high job opportunities. It is the perfect state to experience a warm to hot climate all year round, with neighborhoods that offer the best educational opportunities for children and one of the lowest taxed states.  These smaller cities and towns offer outstanding quality of life for those looking for a fresh start. As any other resident,  you will desire to secure employment with lower taxes in a safe and affordable living environment so here are the 10 best places to live in Texas in 2022.
(*Home City)
"Best" being a subjective word, below is our methodology to compile the best places.
Using our existing ranking of the safest and cheapest places to live in Texas, we based our ranking on 3 criteria: safety, affordability and access to recreational facilities and parks. 
Safety is measured based on the 3 following criteria: the violent-crime rate, the property crime rate, and the total crime rate (the sum of both property and violent crime rates). Statistics come from the FBI Uniform Crime Reporting (UCR) Program. As a reference, the United States of America recently registered an average rate of 308 violent crimes per 100,000 people and a property crime rate of 1958.
Affordability takes into account the prices of housing and renting. Statistics come from the Council for Community and Economic Research (C2ER). 
Finally, we used the following data to rank the 10 best places to live in Texas while also taking into account their quality of life. Health, pollution, green spaces and recreation, climate, education and employment are the criteria involved to determine the quality of life.
MovingWaldo's list of the 10 best places to live in Texas - 2022
Best for safety and fitness lovers
Frisco, a suburb of Dallas, is one of the best places to live in the US. The city is extremely safe, with a violent and property crime rate of 808, which means it is two times safer than the national average. Its violent crime rate is also 77% lower than the national average. "Everything is bigger in Texas" holds true in Frisco. The city has 13 schools and is home to around 80 different parks stretching over 1,300 acres. Frisco is also big in sports and fitness, with world-class courts and stadiums for golf, baseball, and football. There is also an abundance of restaurants, shopping and leisure activities to participate in during the summer and time off work. 
Best for a affordable housing 
McAllen is a large city with many activities for residents to enjoy such as spending time in the parks, enjoying nightlife and unwinding at a local restaurant. One such park is McAllen Park, which features an 18-hole golf course and a water park. McAllen is a city located on the southernmost tip of Texas. It is one of the fastest-growing cities in the United States. McAllen offers a lot of employment opportunities in the automotive, aerospace, medical, and electronics industries.
The cost of living in McAllen is 13% lower than Texas's average, making it one of the cheapest places to live in Texas which is great for starting a family. In addition, buying a home costs about $117,500 (18% lower than the Texas average). With all these factors combined, it's no surprise McAllen is one of the best places to live in Texas!
(*AreaVibes)
El Paso is the 6th most populous city in the state of Texas. It is a great place to live with a low cost of living, low crime rates, and plenty of activities to do. The city has been named one of the best places for families because of its family-friendly environment. There are many parks and recreational opportunities for children and adults alike. Moreover, one can find a numerous variety of restaurants in El Paso for families to enjoy, more specifically it's authentic Tex-Mex. 
The average price to buy a home in El Paso is $119,300, making it affordable for families and their next move. 
(*AreaVibes)
Best for nature and fitness lovers
Brownsville is a small welcoming city in Texas, close to the Mexican border, and has a rich history that includes the Battle of Palmito Ranch during the Civil War. The city has a lot of parks and easy access to bike and walking roads. The average price of a home is around $83,000 making it extremely affordable for families and young couples to settle down. Also, Brownsville is a place for you if you work in the health care or the telecommunications industries. Plus, it is full of vibrant history and culture, and restaurants, including Brownsville speciality foods.
(*AreaVibes)
Best for affordable housing
Corpus Christi is one of the best cities to live in Texas for both homeowners and renters, the cost of living in Corpus Christi is lower than the national average. Corpus Christi is ideal for those who love outdoor activities, including windsurfing, sailing, and kiteboarding. Over the past year, the job market in this city has seen an increase of 0.3%, and it is continually on the rise. It is one of the warmest cities in the state of Texas. It is a great place to live with a high safety rating and cheap housing. Education-wise, Corpus Christi has above-average public schools, attracting many families and young professionals to the area. The city is small yet full of charm. 
(*US News & Up Homes)
Best for high quality of education
San Antonio is one of the best cities to live in Texas; its unique culture makes it a fascinating place to live and work. San Antonio is considered one of the fastest-growing cities in the United States and the 7th largest city by population. Food, art, and culture also play essential roles in the lives of residents. It has lots of schools that can provide students with the proper mix of education, safety, diversity, and social events. The job market there is thriving for those moving to the area to seek better employment. An International Airport provides air travel service for the area. Internal and public transportation throughout the city are also available, allowing residents to get to where they need to go for an affordable price.
(*Allied)
Best for low cost of living
College Station is a growing and thriving community with an emphasis on education with its home campus being the largest university in the state and one of the largest in the nation, known as Texas A&M University.  It's one of the best places to live in Texas, and the cost of living is lower than the national average. Compared to the average, transportation costs are lower, such as groceries and health. It is recorded to have the third-lowest unemployment rate in the state. It's enriched with good universities, a distinguished school system, and a family-friendly community, and people consider this city the safest. College Station has indoor and outdoor activities to keep you moving. From golf courses and swimming pools to parks and lakes.
(*Life Storage & Omega Builders)
Best fo job opportunities in insurance, finance and healthcare 
McKinney offers a dense suburban experience to its residents, with many residents owning their own homes. McKinney has a diverse economy with a thriving tech scene and a long history of manufacturing. It also offers excellent job prospects in insurance, finance, and healthcare. McKinney is also known to be very safe and offers many parks for its residents. It also includes the Historic Downtown McKinney where restaurants can be found and shopping can be done. If you are looking to move to a friendly and lively neighborhood surrounded by nature, McKinney is the best place for you. 
(* )
Best for young professionals seeking career growth
Moving to Beaumont, Texas, affords you many opportunities, including promising jobs, enticingly priced housing, and plenty of friendly people ready to welcome you. It offers a great selection of public and private schools. In addition, the cost of living in Beaumont is significantly lower than the average in Texas. Overall, education in the area is good and ranks high nationally and statewide compared to other cities. It is known for its cultural hotspot, delicious food, and outdoor recreation opportunities, making it one of the best cities to live in Texas.
(*US News & Life Storage)
Best for safety & retirees 
Plano city is consistently growing and changing. It is a popular place for retirees with its Retirement Center amenities including affordable housing and rich benefits. People relocating with their families, ranked one of the safest cities in the country and third in the nation for safety. It is considered one of the most affordable cities in Texas compared to other large cities in the United States. It is known for its relatively affordable housing, low property taxes, educational, and outdoor amenities. Residents are never disappointed with the quality of life in Plano.
(*Up Homes)
Texas has some of the best cities in the US regarding the quality of life. These cities are filled with an ocean of opportunities, excellent education, good health care, diverse culture, and a brilliant lifestyle. This list can help you comfortably choose your next move to Texas! Are you moving soon? Find out the best Dallas movers!
Share this article on social media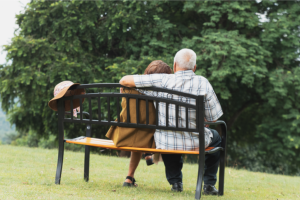 Moving States
Top 10 Best States to Retire in the US Moving to a new location plays a significant role in a happy and fulfilling life because it affects your finances, social life, health, and overall quality of
Read more »
Check out MovingWaldo's free moving platform and find everything you need for your move. No sign up required!