Top 10 Best States to Retire in the US
Moving to a new location plays a significant role in a happy and fulfilling life because it affects your finances, social life, health, and overall quality of life. Choosing a perfect location to spend your golden years is daunting: it's not easy deciding where best caters your needs. There are various factors to be considered when choosing a place to retire in the US. However, healthcare, affordability, and healthcare are the determining factors for many retirees. MovingWaldo knows that moving is already a complex process with multiple steps. Therefore, here are the top 10 best states to retire in the US to help you decide where is best for you.
There are several factors to consider when choosing a place to retire. We've consequently built our ranking of the best states to retire in America on government sources -providing tax statistics-, real estate websites, as well as a study from Niche.com, who considered the following criteria: health care, housing affordability and safety.
Additionally, we used the following data to rank the 10 best states to retire in the US while also taking into account their quality of life. Pollution, green spaces and recreation, as well as climate are the criteria involved to determine the quality of life.
MovingWaldo's list of the 10 best states to retire in America - 2022
Best for excellent healthcare 
Retirees in Utah benefit from a high quality of life: this state has something for all types of retirees alongside striking natural scenery for active retirees who want to reconnect with nature during retirement. Additionally, healthcare is paramount to the Utahns, especially at retirement age and the state shows great care to its citizens as Utah Healthcare Effectiveness Data and Information Set records a much higher percentage of effectiveness than national average for many years. Hence, they have good access to affordable healthcare. One enticing fact about retiring in this state is that the state has no personal income tax, so your retirement savings will go further. On the other hand, retirees enjoy many activities and amenities, from golfing and gambling to shopping and dining.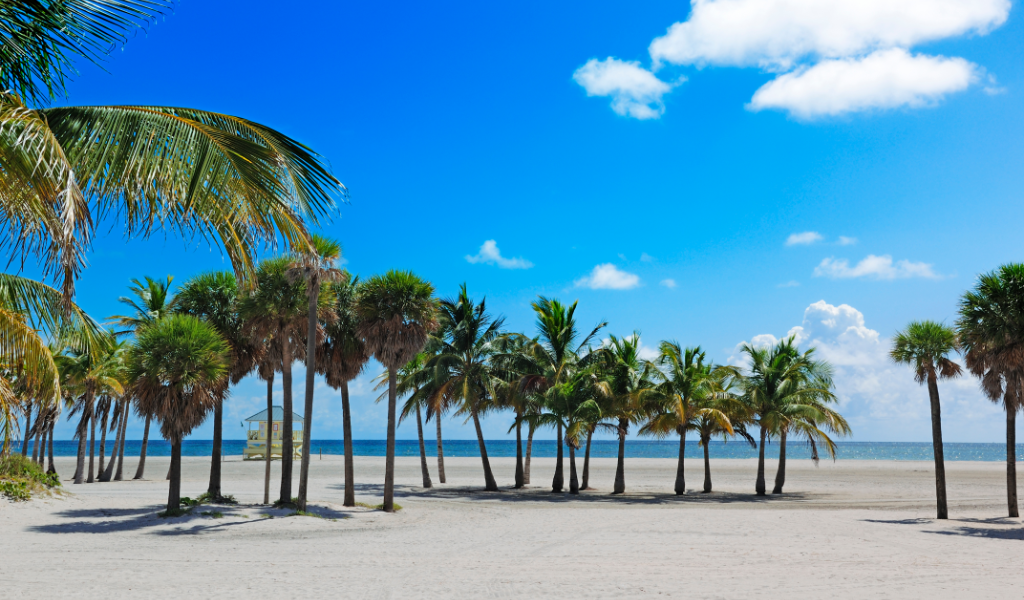 Best for great communities
Florida has been a top retirement destination for decades now compared to many other states. In Florida, the weather is sunny and there are vast recreational activities to keep you busy, from golfing and fishing, swimming, and just relaxing on one of its many beaches. Florida is a perfect state for many retirees across the country: a sizable number of its residents are retirees and as such, there are great retirement communities all over the state where you can bond over shared experiences. Florida is tax-friendly for retirees and retiring in Florida means that you will get to keep more of your income in retirement.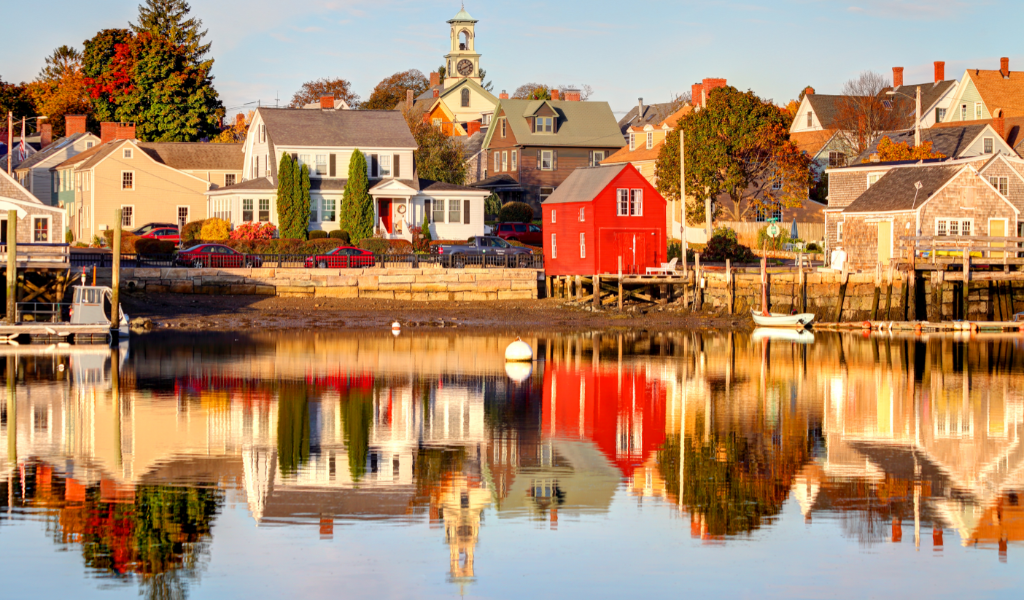 Best for peaceful lifestyle
New Hampshire is perfect for any lifestyle, from vibrant cities to coastal views; it offers the perfect experience for everyone. New Hampshire is one of the three states with the lowest crime rate. Therefore, retirees are safe from both property crime and violent crime. One of the striking facts about retiring in New Hampshire is that it's also much more affordable than some states like Massachusetts or New York with a median home price of $381,000, making it one of the best states to retire. There is also no income tax in this state. Retirees enjoy various activities like skiing, rock climbing, camping, snowboarding, and other winter-related sports.
(*24/7 WallSt)
Best for excellent quality of life
Virginia is the best state to retire in the US, given the advantageous tax benefits Virginia offers to retirees: deductions of 12,000 per year are provided to them and retirees with Social Security income have no income tax. Additionally, many retirees flock to Virginia because of its affordability, low crime rate, and suitable housing which translates to a high quality of life. Virginia retirees also have access to quality health care systems across the state. Retiring in Virginia gives you access to the most amazing beaches anywhere, and they're all within a short drive, no matter where you live in the state. Hence, it gives you the perfect environment to bond with your family.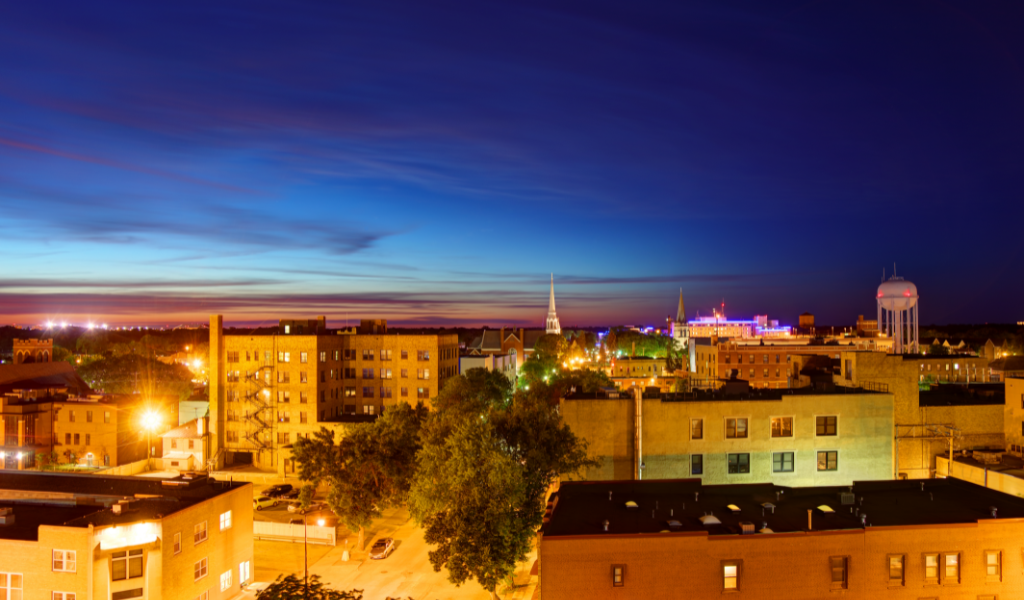 Best for affordable housing
North Dakota is one of the best states to retire in the US as a result of affordable housing and quality services accessible to retirees. First, a typical house will cost you on average $277,716 which is an average that is much lower than many states. Secondly, retirees enjoy access to public spaces that are less crowded and there is more privacy in general as North Dakota has one of the lowest population densities. North Dakota is ideal for retirees with families because the residents here are welcoming and friendly. The state has stunning national parks, a healthy environment, and a strong sense of community.
(*Smartasset)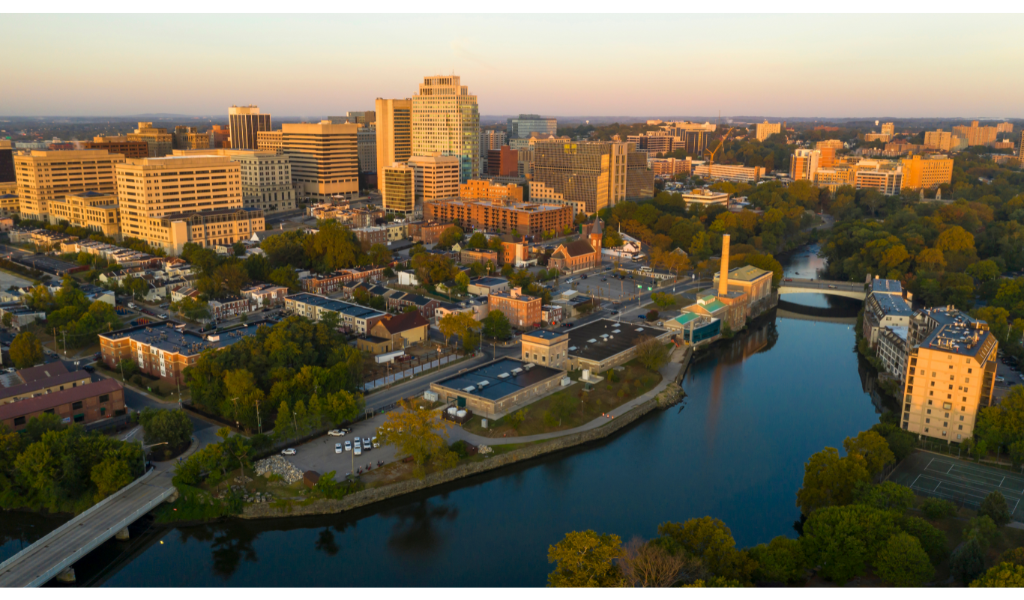 Best for therapeutic scenery
Delaware is considered as one of the best states to retire in America because of the low cost of living and all the tax benefits that Delaware offers: there is no Social Security tax, no sales tax at local or state level and also has one of the lowest property taxes in the country. Additionally, there are plenty of activities for retirees in Delaware, including dining out, visiting historic sites, and watching sporting events. Retirees enjoy access to various amenities, including an expansive clubhouse, fitness, and aquatic center, and walking and biking trails. They also enjoy spending time on any of the 28 miles of beaches because of the therapeutic scenery they bring. Retiring in Delaware grants you proximity to major cities like Philadelphia, New York, or Washington, D.C.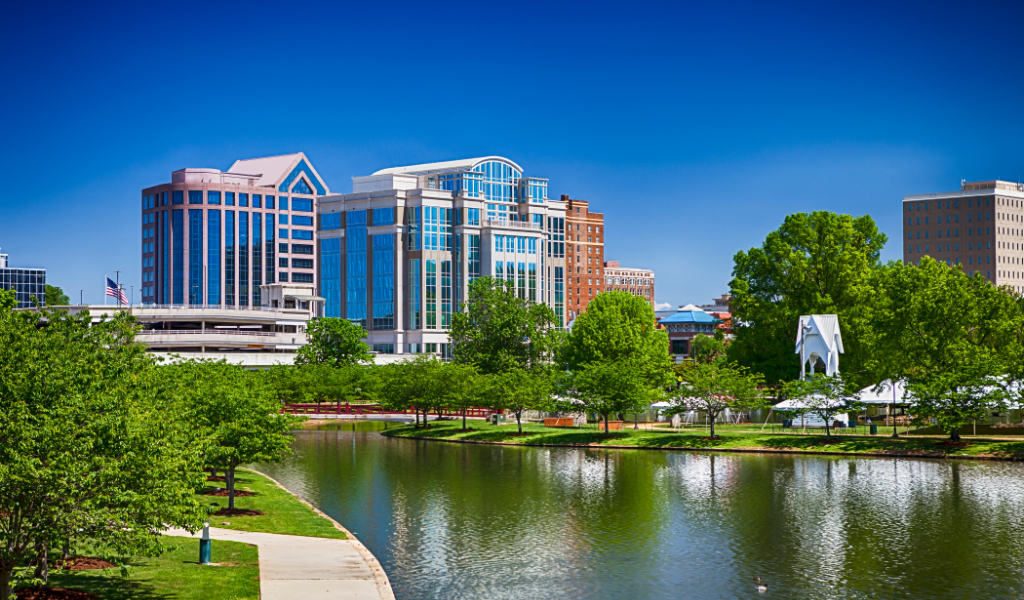 Best for low cost of living
Alabama's warm weather and rich culture have made it the best state to retire in the US. Retirees enjoy delicious food, various exciting attractions, and rich city-infused culture here. Housing is affordable as the average price for a house is $207,627. Retirees also enjoy warm weather, lovely beaches, and plenty of golf courses. There are many recreational activities ranging from hiking to lake-side activities and fishing. One of the striking facts about retiring in Alabama is the low cost of living as it ranks first in lowest adjusted cost of living according to a study of Wallethub. Hence, retirees get to enjoy their life savings well.
(*Zillow)
Alaska is a great state to live your retirement: first, this state is a tax haven for retirees because there is no income or sales tax, and the state doesn't tax pension or Social Security income. The state of Alaska also pays its residents to live there between $800 to $2,000 per year, making it even more appealing to anyone on a fixed income. Secondly, if you love winter, retirees can regularly see and experience the world's most beautiful wildlife, natural phenomena, and landscapes. Alaska offers some of the most unique hunting, and fishing opportunities in the world and is also very dog-friendly.
(*Smartasset)
Best for access to quality healthcare
The state has a mild climate and is home to many beautiful parks and forests, and thus is one of the best states to retire in the US. There are also plenty of activities for retirees, from golfing to hiking, skiing, fishing and camping alongside some of the best state parks in the country. Retiring in Colorado means choosing health and wellness as retirees have access to efficient and expert healthcare facilities. Additionally, there are opportunities for fitness, being active outside, and engaging with others who have chosen the same healthy lifestyle.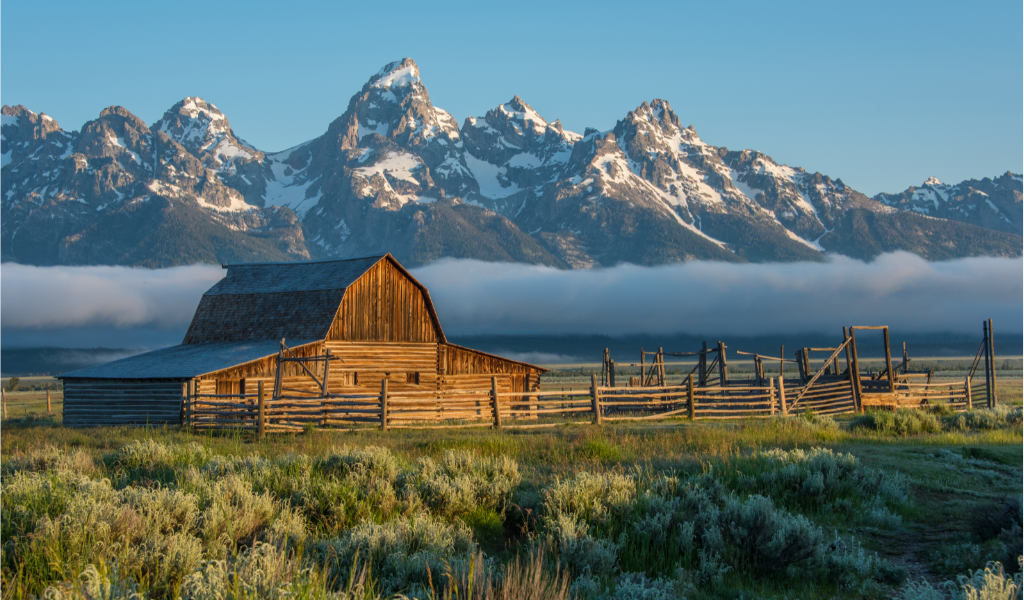 Wyoming is a great place to live and a great state to retire in the US. Many of its residents are retirees, so there are plenty of people with similar interests to meet. Here, retirees enjoy easy transportation because tons of trains run through the state, making transportation easy and effective. There is also no income tax including Social Security, making it more affordable for its citizens. The outdoor scene is incredible here, and there are countless hiking trails, scenic roadways, challenging mountain trails, river rafting, and zip-lining. On the other hand, if you wish to retire to enjoy a more private life, this may be the best state for you as this state is a very isolated place for you to retire in peace with a few close friends.
Popular question: How much do I need to retire in the US?
The amount you will need to retire widely depends on how much you spend in relation to:
Rent/mortgage

Property taxes

Utility bills

Groceries

Recreational activities & hobbies

Transportation

Insurance and healthcare 

Social Security benefits
According to retirement experts, people generally need to save near $1 Million or 80% to 90% of annual pre-retirement income or about 12 times your pre-retirement salary. 
Additionally, the United States government runs a program (Social Security) to provide retirees with a source of income. The amount you can get is based on how much you have earned in your lifetime at the different jobs* you've worked at. To get your earnings history, you can open or create an account with the Social Security Administration (SSA).
*jobs for which you paid Social Security taxes
Finding the best state to retire depends entirely on your financial situation, personal needs, and lifestyle. How appealing a state is to retire often reflects its quality of life, housing costs, health care, and cultural accessibility. However, this list of the 10 best states to retire in the US gives you a good idea of some of the best state options for retirees in the US, and all you have to do is select the state that suits your personal needs and lifestyle. As a retiree or close one to a retiree, you may be looking for some of the safest states to live in the US.
Share this article on social media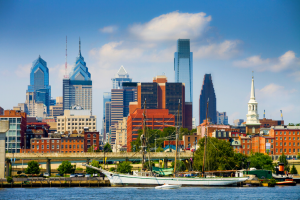 Moving States
The 8 Best Neighborhoods in Philadelphia in 2022 Ranked as one of the most affordable major cities on the East Coast, Philadelphia, otherwise known as the City of Brotherly Love, or nicknamed Philly, is famous for
Read more »
Check out MovingWaldo's free moving platform and find everything you need for your move. No sign up required!