Top 10 Best States to Raise a Family in the US - 2022
When looking forward to moving as a parent in the United States, your headache begins when you ponder on things from safety to school ratings and child-friendly neighborhoods, in addition to planning moving tasks. We need to make moving decisions that assist us in raising our kids with ease and peace of mind. Sometimes, moving can be inevitable and the need for a stable and secure environment comes with moving kids. Here are the top 10 best states to raise a family in the US!
We understand that deciding where to raise a family is one of the most difficult decisions to make. We've consequently built our ranking of the best states to raise a family in America based on a study from WalletHub, who considered the following criteria: family fun, health and safety, education and childcare, affordability, as well as socioeconomics.
In addition, we used the following data to rank the 10 best states to raise a family in the US while also considering their quality of life. Health, pollution, green spaces, and recreation, as well as climate are the criteria involved to determine the quality of life.
MovingWaldo's list of the 10 best states to raise a family in America - 2022
Massachusetts is one of the best states to raise a family as it's the no.1 most educated state in the US according to CBS with its high percentage of highly educated citizens and quality schools and universities such as the famous Harvard or MIT. Meanwhile, housing in Massachusetts is indeed more expensive than in other states. Considering that the state's jobs are high-paying, housing is fair with an average of $1,463 for rent per year with a median home price of about $560,000. The state offers great public and hospital per capita services, which means excellent quality of life for your family. 
(*The Warren Group & RentCafe)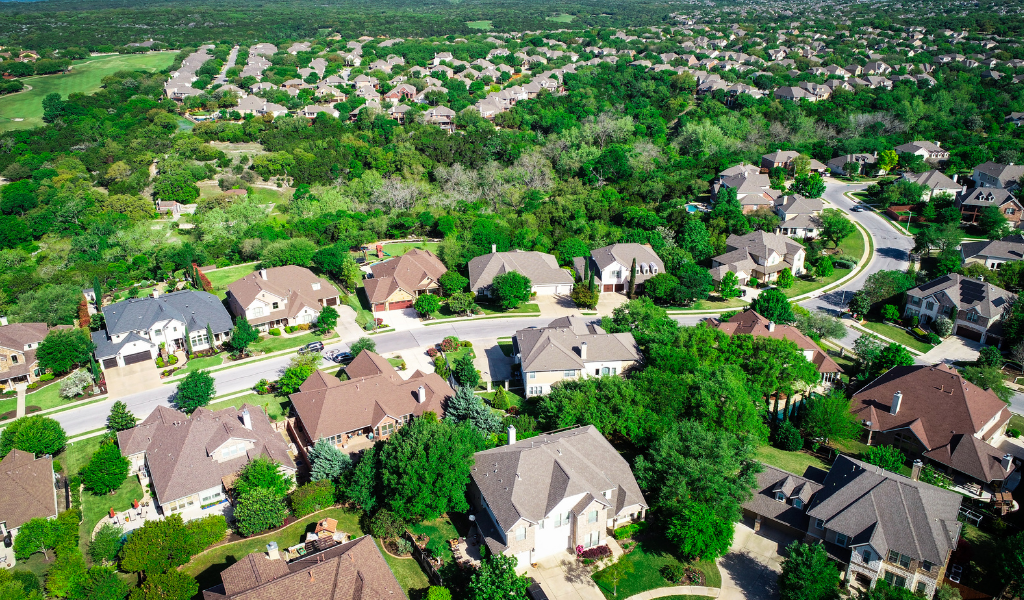 Best for: health and safety
Besides the state ranking high for health and safety, a good word to describe Minnesota would be fun. There are many family-friendly activities to keep your family busy. Families in Minnesota enjoy playing soccer and hockey, fishing, and one of their many beautiful lakes. Minnesota is also second behind Massachusetts for the state with the most educated people in the country. Meanwhile, the crime rates are the lowest in the Midwest area of the country and have the 10th lowest crime rate among all states and they have excellent healthcare being 8th best state for public health according to US News. In Minnesota, the median house price is $307,644. 
(*CNBC, USA Today & The Center Square)
Best for: family recreation
North Dakota offers a great quality of life for families, outdoor activities are everywhere in North Dakota as the state features amazing open spaces and so it's a good place for you to have a wonderful family experience. Regarding homing costs, rent in Dakota is relatively inexpensive. You can find rent for as low as $1,000 per month for families and the median home price is $252,788.  North Dakota is also very safe as the violent crime rate is low compared to most states. It's also very affordable as the average cost of childcare is around $9,000 per year according to the state median salary. 
(*Go Banking, USA Today)
Best for: colorful daily living
The state ranks 5th in education attainment and 6th for quality education. It also offers a lot of career opportunities. You will be able to get better jobs than you ever could in a small town. And this will boost your earnings. New York is one of the best states to raise a family and experience a rich cultural diversity. People from around the world move and live here. It offers many amenities and entertainment options, so going out is always fun and exciting, from movie theaters to actual theaters, parks, playgrounds, playrooms, and more. Every family outing will be fun and full of new and exciting things. Whilst the median rent costs over $3,000 in New York, and the median home price is $405,105, the average cost of childcare is lower than in some states: $15,394 according to New York's median salary. 
(*Zillow, Go Banking)
Best for: peaceful lifestyle
Vermont has a solid reputation concerning education, it has the 4th most educated population in the country and offers a vibrant learning environment for kids. According to the World Atlas, Vermont is also unlikely to have a natural disaster. The Green Mountain State keeps a low crime profile compared to most states by being the second lowest in violent crime rates according to US News. The abundance of outdoor space and its reputation for being one of the most picturesque states makes it a great place to settle. It is also an affordable state compared to the first top three states as the median home price is around $308,000 and the cost of childcare is $12,000 according to the state's median salary. 
Best for: sense of community  
If you're considering the top ten states in the country for most educated folks, New Hampshire doesn't fall short: the state ranks 7th. New Hampshire is one of the three states with the lowest crime rates in 2018. New Hampshire is also much more affordable than some states like Massachusetts or New York with a median home price of $381,000. Low crime rates and affordable home rates, considering the standard of living in the area are some of the most alluring reasons to want to live in the state. The state also features great wilderness and is great for outdoors-loving families. 
Best for: cultural activities
New Jersey ranks as one of the best states to raise a family as education and schooling is a crucial reason why you should consider moving to New Jersey. The state's education is outstanding and has one of the highest graduation rates at 90.6 percent. They also rank as the first state for pre-K12 education according to US News. The cost of childcare in the state is around $12,988 which is lower than many other expensive states. New Jersey is also spacious and has ample space for kids to play around. New Jersey also features great cultural activities and outings for families to go out and experience, which will keep your kids entertained and learning. 
(*CNBC, Go Banking)
Best for: career opportunities
Washington offers many fantastic aspects of being a family-friendly state, including safe cities and neighborhoods, excellent schools, ample green spaces, great food, and safe and kid-friendly fun. You're bound to find unique job opportunities in Washington. There's also no tax on income in this state, which can be a big financial factor for many families. Washington also has strong industries in agriculture, aerospace, and IT sectors. A significant fraction of the population is educated, Washington ranks as the 9th state with the most educated people in the country. Also, you can enjoy family-friendly activities like going to the beach and discovering local boutiques.
(*CNBC, USA Today)
Connecticut is consistently ranked among the best states to raise a family. The level of education in the state is impressive. Connecticut is the 3rd-highest most educated state in the United States. The crime rate is below the national average. The state is also more affordable than many other states, for example has 50% lower housing costs than New York. It is also a state with some of the best rates for people owning master's degrees and engineering doctorates. 
(*Live in Connecticut, CNBC)
Utah has several family-friendly places to visit as it offers great outdoor activities, like skiing during the winter months. Housing rent and home prices are about $1,171 and $493,221, respectively, in Utah. The state also ranks 11th in the education system in the country with a low crime rate compared to most states. Childcare costs just over $9,000, making it one the most affordable states amongst this list. 
(*CNBC, Go Banking)
All the states listed here are some of the safest and most educated states as a whole. They all offer a dynamic economic market and lots of opportunities for growth for your children and the rest of your family while each having a unique cultural life. Most of them have an affordable cost of living and housing options to consider. In the end, where you plan to move is up to you and your needs but we hope this article can help you in this important decision process.
Share this article on social media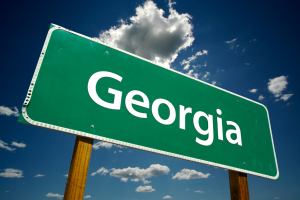 Moving States
The Top 10 Safest Cities in Georgia with the Best Quality of Life – 2022 FBI crime data is compiled and analyzed to determine the safest cities in the US. The United States of America recently
Read more »
Check out MovingWaldo's free moving platform and find everything you need for your move. No sign up required!