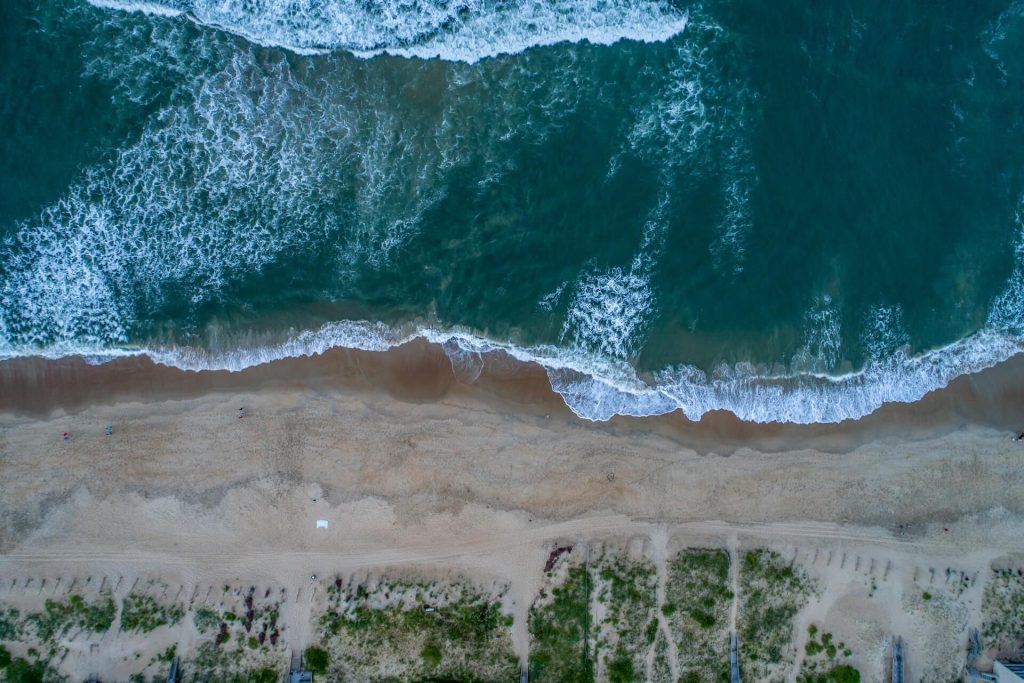 11 Things to Know When Moving to North Carolina
North Carolina is known for its panoramic views and stunning beaches. It is also one of the most affordable states to live in the US, especially when it comes to housing.  North Carolina is the 9th largest state in the US as it houses over 10 million people and counting. Before moving to North Carolina, there are several things you need to know and prepare. Here are the 11 things you need to know when moving to North Carolina.
What to Know Before your Move to North Carolina
1. Before you Arrive in North Carolina
Find a reliable moving company, truck rental or moving container
For your move to North Carolina, you will need to hire a reliable moving company or take on the move yourself. To find the best moving company in North Carolina, look for helpful reviews, a professional-looking website, and years of experience.
Planning a move to North Carolina? Have a look at our selection of the Best Moving Companies in Charlotte.
If you are moving to North Carolina permanently and you receive a lot of mail (excluding packages), you may want to sign up with USPS's mail forwarding service. Mail forwarding will allow your mail to be redirected to the right address for a given period. The fee for regular mail forwarding is only a little over a dollar for 6 months. If you want to extend the service, you will have to pay around $20 for 6 months more. You can begin your mail forwarding process by signing up on USPS's website or directly at your local Post Office.
Sell or donate goods you won't need in North Carolina
Getting rid of items, you don't need will go a long way in making your moving process to North Carolina easier. It does get a bit chilly during winter months so you might not want to donate that light coat you have been storing away. Pick out the items that will not be useful for you in North Carolina, then decide if you want to sell them on websites like Craigslist or Facebook Marketplace or donate them to a non-profit organization.
2. What are the First Steps to Take When Arriving in North Carolina?
Another thing to note and act on when you move to North Carolina is changing your address. This is made possible by notifying the concerned parties of your new location, so your details are updated. These parties include your workplace, service providers, bank, insurer, and the government. Your voter registration will also require to be updated online or by mail.
Get driver's license and register your vehicle
You'll have 60 days upon settling down in North Carolina to exchange your previous license with the DMV. If you exceed these 60 days, you may be fined. To exchange your license, visit a NCDMV office in person by taking an appointment online first. To register your vehicle in North Carolina, visit your local license plate agency within 30 days of your arrival. To know more about exchanging your driver's license and registering your vehicle in North Carolina, visit the NCDMV website.
Consider getting health insurance
Consider getting home insurance
Home insurance is not mandatory in North Carolina. However, if your property is mortgaged with a lender, the lending company may contractually obligate you to purchase insurance to safeguard the amount outstanding on the loan. North Carolina is quite prone to tropical storms, floods, wildfires and tornadoes. Getting insurance to protect you from spending on the damages caused by these natural disasters is a great way to get peace of mind when it comes to your home.
3. Best Places to Live in North Carolina
If you're moving with your family, the city of Chapel Hill is perfect for you because the cost of living here is very reasonable and it is home to several quality public schools. It also offers a wide range of job opportunities.
If you are moving as a single person, you can stay in Charlotte where there is so much vibrancy and youthfulness alongside the mild winters and pleasant falls.
If you're moving as a young couple, then the city of Raleigh is right for you. Raleigh has a mix of youthful vibes, affordable cost of living, endless outdoor activities and excellent job offers.
4. Housing and Renting in North Carolina
How to find an apartment in North Carolina?
The following websites will help you with your apartment search in North Carolina:
How to find a house in North Carolina?
The following websites will help you with your house search in North Carolina:
5. How to Set Up Utilities in North Carolina?
Electricity, water, and gas in North Carolina
The cost of electricity in North Carolina is quite comparable to the US's national average. It does get quite hot in the summer so you can be sure you'll be cranking up your air conditioner. Depending on the area you live in, your electricity provider will vary. North Carolina's electricity providers are composed of investor-led electricity companies, cooperatives and not for profit companies. You can find your local electricity provider on Carolina Country's website. To set up water in North Carolina, visit the MyUtility website and start service. Like with electricity, gas providers will vary based on the area you live in. You can find your natural gas provider on North Carolina's Utilities Commission website.
Internet and cell phone in North Carolina
When it comes to internet providers, North Carolina is among the top 10 most connected states in the US. The Internet in North Carolina is excellent and quite affordable for everyone. To save money on the internet and your cell phone plan, it's a great idea to bundle your internet service with your cell phone provider. The best internet providers in North Carolina will have bundling options, various speeds, and multiple package options at reasonable prices.
6. Cost of Living in North Carolina
The average cost of living in Charlotte North Carolina per month for a couple is $3440.
Cost of living for a couple in Charlotte
| | |
| --- | --- |
| Expense | USD $ |
| Rent – Mortgage | $1300 |
| Utilities (gas, water, electricity, phone, internet) | $300 |
| Groceries | $690 |
| Entertainment  | $250 |
| Insurance  (home, car, health) | $650 |
| Other (transportation, material goods) | $250 |
Source: Bankrate, Numbeo, ValuePenguin, Ehealthinsurance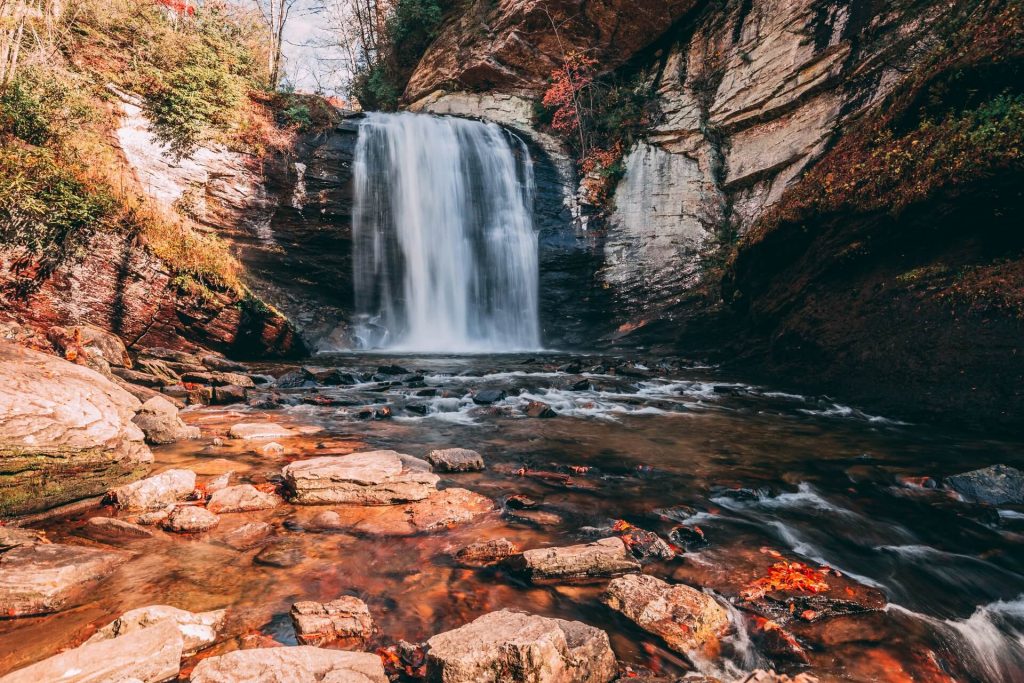 7. What's the Weather like in North Carolina?
Living in North Carolina allows you to experience blooming springs, leaf-peeping falls, and warm summers. North Carolina does experience windier weather than most US states so be prepared. The average temperature in July is a whopping 90°F. The hot weather is why so many people love to cool down at the beach by enjoying boating, surfing and other water activities.
8. How to Get Around in North Carolina?
Moving around in the state of North Carolina is not difficult at all with or without a car as there are different means of transport. From buses to cabs, bicycles, and trains, one can easily move from one place to another. While the most common transportation option remains the car, the NCDOT does provide affordable transportation options like buses.
9. Places to Shop and Eat in North Carolina
10. What's There to Do in North Carolina?
North Carolina is full of life and vibrancy. If you love hiking, winter sports, visiting National Parks, and museums, this state is perfect for you. You can visit Mingo Falls, the North Carolina Arboretum, Greensboro Science Centre, Joyce Kilmer Memorial Forest, etc.
11. Fun Facts About North Carolina
The Oldest Public University in the United States is in Chapel Hill, North Carolina.
More than half of sweet potatoes around the world are grown in North Carolina.
North Carolina is branded 'The Furniture Capital of the World'.
Moving is often synonymous of stress, long administrative tasks and a significant waste of time and money. MovingWaldo helps you solve all these problems in just a few clicks! After some shameless self-promotion, we invite you to discover our free moving tools available to all.
Update accounts.
Book movers, find storage or rent a rental moving truck.
Connect Internet, TV and Phone.
Secure home and auto insurance.
Find resources, checklists and more.
Share this article on social media