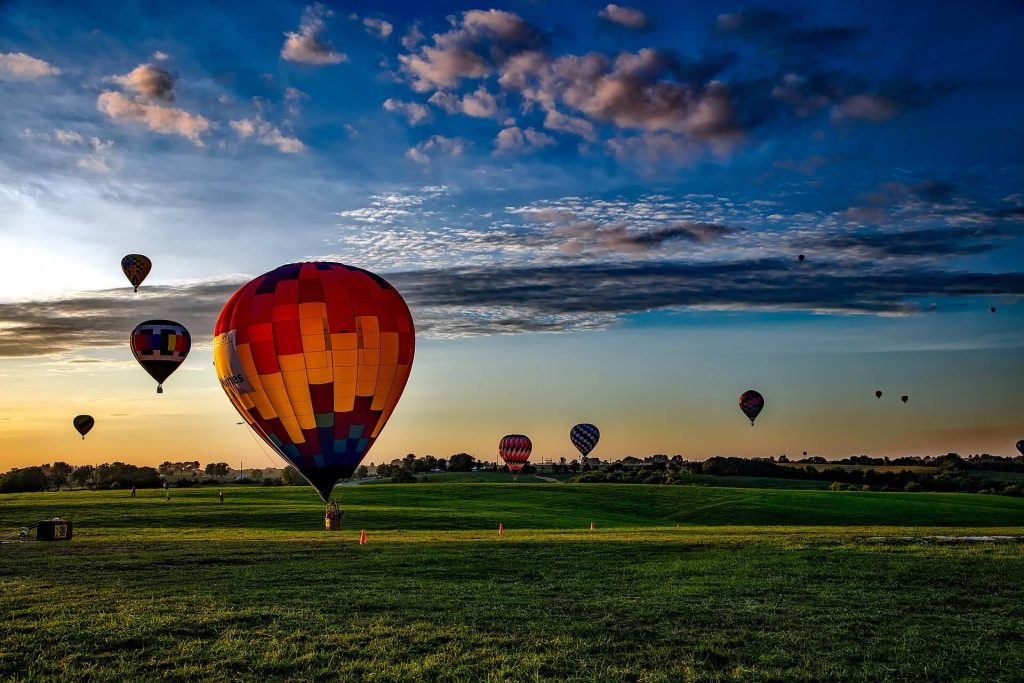 11 Things to Know When Moving to Iowa
Iowa is a state in the Midwestern United States, it is bordered by Big Sioux River and Missouri River to the west and Mississippi River to the east. Iowa is considered to be a great place to move to, because of its low cost of living, great neighborhood, educational opportunities, pleasant weather throughout the year and a lot of attractions and amenities. In addition to this, you can get a taste of all four seasons in Iowa. So, if you are considering moving to Iowa, there are several things you need to know and prepare. Here are 11 things you need to know before moving to Iowa.
What to Know Before your Move to Iowa
1. Before you Arrive in Iowa
Find a reliable moving company, truck rental or moving container
For your move to Iowa, you will need to hire a reliable moving company or take on the move yourself. To find the best moving company in Iowa, look for good reviews, a professional-looking website, and years of experience.
Planning a move to Iowa? Have a look at our selection of:
If you are moving to Iowa permanently and you receive a lot of mail (excluding packages), you may want to sign up with USPS's mail forwarding service. Mail forwarding will allow your mail to be redirected to the right address for a given period of time. The fee for regular mail forwarding is only a little over a dollar for 6 months. If you want to extend the service, you will have to pay around $20 for 6 months more. You can begin your mail forwarding process by signing up on USPS's website or directly at your local Post Office.
Sell or donate the items you won't need in Iowa
Moving to a new place is an opportunity to start afresh. If you're moving to Iowa, selling or donating the items you won't need will go a long way in making your move easier. You can sell your old household items and personal possessions, and anything that will not be useful. Pick out the items that will not be useful for you in Iowa, then decide if you want to sell them on websites like Craigslist or Facebook MarketPlace or donate them to a non-profit organization.
2. What are the First Steps to Take When Arriving in Iowa?
Along with mail forwarding, you will also have to update your new address with the concerned authorities in Iowa like the DMV. To exercise your right to vote in Iowa, you can register to vote by mail and in person. To register by mail or in person, you need to submit a completed State of Iowa Official Voter Registration Form to your county auditor or IA DMV office. You can also pre-register to vote at least 11 days before the election at a polling station. You will be asked to submit your proof of identity and proof of IA residency. You should also change your address with your employer, bank, doctor, insurer, and service providers so that you can avoid any complications further down the road.
Exchange your driver's license
Once you move to Iowa and establish residency, you must transfer your out-of-state driver's license immediately. In order to transfer your out-of-state driver's license, you'll need to visit your local IA DOT office in person and submit proof of your name date of birth, social security number (SSN), legal presence in the U.S. and Iowa residency along with some other documents. If your out-of-state driving license is valid, your driving exam will be waived.
If you have just moved to Iowa, you'll have to register your out-of-state vehicle with IA DOT within 30 days of establishing residency. Failure to do so might result in penalties and additional charges. To get your car registered in Iowa, you must first have an Iowa driver's license. You will also need to first register and get Iowa license plates even if your old plates are still valid in your previous state. To register your vehicle, you need to visit the  county treasurer's office along with your current vehicle title and a completed Application for Certificate of Title and/or Registration for a Vehicle (Form 411007). You cannot register your vehicle by mail or online.
Consider getting health insurance
Consider getting home insurance
Getting home insurance is essential, whichever state you are residing in. It is a kind of financial protection that will cover for your expenses if a natural disaster damages your home. Residents in Iowa are at a high risk of severe storms, floods, tornadoes, winter storms, landslides, and wildfires. Therefore, getting home insurance will prove to be valuable.
3. Best Places to Live in Iowa
If you are a couple, you might want to consider living in Des Moines. It offers residents with an urban suburban feel, a thriving nightlife, a diverse culture, and a lot of amenities. Many couples and young professionals live here. 
If you are a family, you might want to consider University Heights. The University Heights offers good educational opportunities, great job opportunities, safe parks, and other recreational areas.
If you are single, you should consider moving to Iowa City. Iowa City is home to The University of Iowa and several other educational institutes. It has a college-town charm which is why you'll find a lot of young professionals living here. In addition to this, it also provides a lot of amenities. 
4. Housing and Renting in Iowa
How to find an apartment in Iowa?
If you are looking for an apartment for rent in Iowa, these websites will help you out. 
How to find a house in Iowa?
5. How to Set Up Utilities in Iowa?
Electricity, water, and gas in Iowa
The Iowa Utilities Board is responsible for regulating electricity, natural gas, water and telecommunication services in Iowa. They ensure that consumers are provided with accessible, safe and reliable energy services at reasonable rates. 
You can visit their website and search for electricity, water and gas providers and even reach out to them if you have any inquiry. The main purpose of IUB is to keep the customers well informed regarding the services they are getting from the utility providers. 
Internet and cell phone in Iowa
Getting a reliable internet service provider is what everyone desires. The state of Iowa has some of the best internet providers and is the 46th most connected state in the USA with 448 broadband providers and 96% residents having access to 10 Mbps internet service. Internet providers in Iowa offer a wide range of prices, speed and connection types. 
When it comes to a high-speed internet connection, there is a wide variety of options to choose from in Iowa, including cable, DSL, Fiber and Satellite. The best internet providers in Iowa will have bundling options, various speeds, and multiple package options at reasonable prices.
6. Cost of Living in Iowa
The average cost of living in Des Moines, Iowa per month is $2375 for a couple. 
Cost of living per month for a couple in Des Moines
| | |
| --- | --- |
| Expense | USD $ |
| Rent – Mortgage | $900 |
| Utilities (gas, water, electricity, phone, internet) | $300 |
| Groceries | $325 |
| Entertainment  | $150 |
| Insurance (home, car, health) | $550 |
| Other (transportation, material goods) | $150 |
Source: Numbeo, SmartFinancial, homeinsuranceking.com