BT Change of Address: Internet, TV and Phone Services
How to change your address with BT
When looking to change your address with BT, you have 2 options to pick from:
*Keep reading for more details
There are several tasks to take care of when moving, and one of the most important is to update your address with your broadband provider. However, it doesn't have to be a challenging task. If you're subscribed to BT, this article highlights the major steps to help you complete your BT change of address!
When should I notify BT of my move?
It is important to notify BT of your move as early as possible, at least 2 weeks before moving home. Letting them know about your new address and your moving date on time will make it easier to transfer and activate your broadband connection.
In cases of short notice, installation and transfer can still be done. However, 2 weeks' notice is best, so you don't experience service lapses due to the short installation time.
How to change your address with BT
Whichever option you choose, you'll need to provide some details to help BT update your address. These details include:
Your BT account number (check your bills or in the top right corner of your

online account

)

Your new address

Your moving date

Your current phone number
To change your address with BT online, follow these steps:
Visit the

BT website

and

sign into

"

My BT

"

Search for billing menu

Click on "

change billing address

"

Follow the drop-down instructions

Click on "submit" to finish
Completing your BT change of address by phone is also a simple process, especially if you are not tech-savvy. To do so, you simply need to call 0800 783 0235, request a change of address, and provide the home move team with the required information.
FAQ - Frequently Asked Questions about changing your address with BT
Once I change my address with BT, when will the changes take place?
Can I take my old phone number to my new address?
Yes, you can take your old phone number to your new address if your new home is still in the same telephone exchange area. However, if your home is in a new area, you will most probably need a new phone number.
Why is it a good idea to change broadband providers when you move?
Switching your broadband provider when you move can be wise for many reasons. Some primary reasons are:
Cheaper rates: Now's the time to compare the prices of your current broadband provider with potential providers in your new area.

Faster Internet Connection: Some broadband providers experience poor connection in certain areas for different reasons. You don't want to be stuck in a long-term contract with a poor connection

Promotional Deals: Broadband providers typically give discounts to first-time users

Availability: Many broadband services are accessible in certain areas of the United Kingdom, so switching providers with the best coverage in your locality makes the most sense.
Are there any charges for moving home with BT?
Usually, there aren't any charges for moving home with BT. However, there are a few cases where there may be a charge:
If you have a landline-only package and there is no BT line in your new home, there's a connection fee of £70 to get your new line installed and set up.

If you have a copper broadband package and there is no BT line in your new home, there's a connection fee of £30 to get your new line installed and set up. 


Nevertheless, you won't be charged any connection fees if you take out a new broadband contract with us during the home move process. BT will always tell you about any charges as part of your move and get your agreement before we start any work.
As stated earlier, your BT change of address doesn't have to be a challenging task. All you need to do to have a stress-free move is to simply notify BT at least two weeks before the expected moving date, as this will give them enough time to disconnect and reconnect your services to your new address. At the same time, there are other changes of address that need to be completed. You can temporarily redirect your mail to avoid missing important correspondence.
Share this article on social media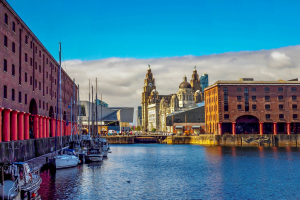 Van Hire
Numerous factors need to be considered when searching for the best van hire company in Liverpool. It is especially important to search for positive and negative reviews from past clients, the size of the lorry fleet
Read more »