To help you in you search, we can recommend quantities for each item of our store. Everything for a better planned move!
Pre-made moving kits for packing based on your home size. Includes moving boxes and packing accessories.
No commitment, no cost. Powerful benefits for your move.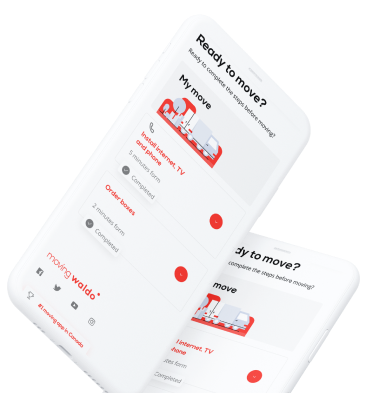 MovingWaldo is Canada's #1 Free Moving Concierge Service. Since 2016, we help millions of Canadians tackle moving tasks in minutes. We care to take the stress away from moving by offering free tools, tips and tricks and referral of service providers that you can trust. MovingWaldo is everything moving under the same roof!