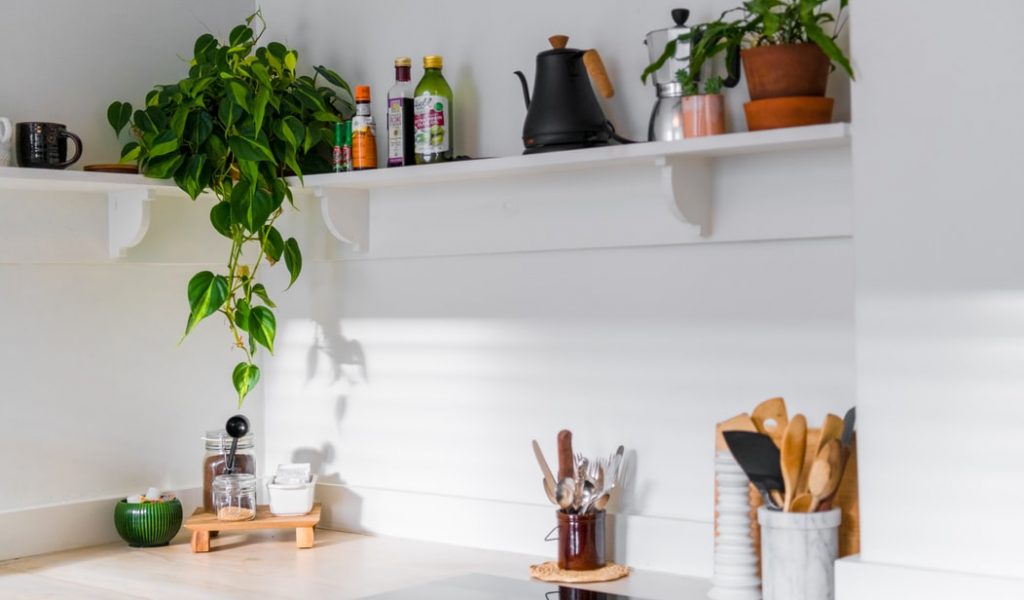 The Only Step-By-Step Guide You Need for Your Kitchen Remodel
When you move to a new house, particularly an older one, there's a high chance your kitchen will need some updating. When remodelling, you can choose to improve upon the already existing layout or to transform the existing design. This can provide more space in a rather small kitchen. Remodelling your kitchen is also great if you're on a budget. If you've been considering remodelling your kitchen, then this article is perfect for you. In this article, we'll discuss kitchen remodelling and some kitchen remodel ideas you can use. This is the only step-by-step guide you need for your kitchen remodel.
Booking trustworthy movers starts here
Compare multiple moving quotes calculated across the same metrics
Remodeling vs Renovating Your Kitchen
When looking to transform a kitchen, you're faced with two options. You can either renovate or remodel. While both of these terms are similar, they are not synonymous. A renovation refers to entirely restoring an already existing item or space.  While remodelling refers to refreshing the space with cost effective and easy options. A remodel is less time consuming and more cost-effective than a renovation. This is because the work done during a remodel will last significantly longer than the work done during a renovation. If you're moving into your own home or a house you recently acquired, you should certainly look into remodelling because you'll save more money in the long run. Remodelling usually limits the amount of change that can occur. For example, a remodel will only fix up the appearance of the room, while renovating can completely transform the space and address some of the deeper issues. 
Step 1: Remodeling the Kitchen Cabinets
When remodelling your kitchen, you'll want to start with the cabinets because they're an easy place to begin. Also, the design or material of your cabinet can determine how far your remodel can go, especially if you plan on reusing the materials of the cabinets.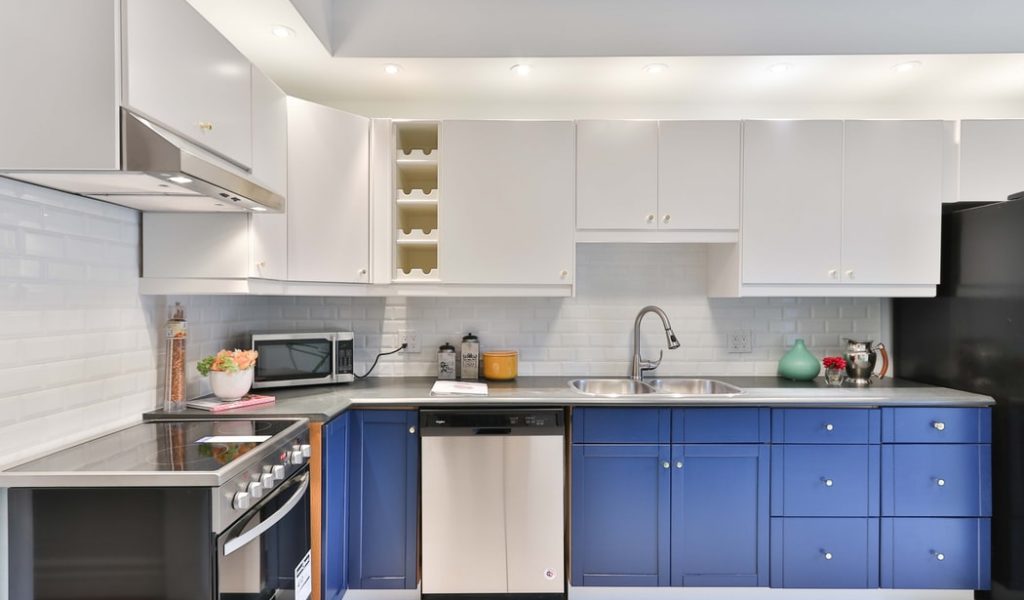 Painting vs replacing the kitchen cabinets
At this step, you can choose to either paint or replace your cabinet. Here are some questions to consider.
Should I paint or replace?

If I'm painting, can the paint and the material of the cabinets withstand cooking and heat?

Are the cabinets salvageable? (If they're wooden cabinets, check for termites or ants)
Asking yourself these questions will help you pick the best option for your remodel. If you choose to paint, here are some things you should take note of.
If your cabinets are made of wood, ensure there is no infestation of termites or ants.

Ensure the cabinets are actually stable and in good condition.

The best types of paint for kitchen cabinets are glossed, semi-gloss, and satin. These paints produce smooth surfaces that are easy to clean.
If you decide to replace the cabinets, here are some things you should take note of.
Where can you purchase affordable kitchen cabinets? Well, you can check Kijiji, Facebook Marketplace, or Craigslist. You can also find kitchen cabinets in wholesale furniture stores. If you live in an area with a lot of auctions, you can try attending a few auctions to see if you can purchase second-hand kitchen cabinets. 

Once more, the best type of paint when painting vs replacing the kitchen cabinets remains gloss, semi-gloss, and satin paints. Do not purchase matte paints because you want to opt for surfaces that are easier to clean.
Some tools that will be needed for painting vs replacing the kitchen cabinets are as follows:
PAINTING – SandPaper, Foam Roller, Brush, Painter's Tape, and your selected paint.
REPLACING – Screwdriver, Saber Saw, Measuring Tape, Clamps, Drill Bits, Drill, Air Nailer, Wood Glue, Plywood, and Scrap Wood.
Melamine on cabinets is the outside layer of the cabinet. It is the hard outer layer of the cabinet. It is also used to laminate the design onto substrates like MDF or plywood. You can think of it as a resin that holds the design and the wood together. When we say "refacing the melamine," we're referring to giving the outside layer of your cabinet a sort of "face-lift." Refacing melamine is great for wooden cabinets. 
Now, we're discussing how to change the handles of your kitchen cabinet. When you want to remove existing cabinet hardware, it's important to replace them in the same location. If the handle is rusty or broken, you can simply unscrew them and replace them with your new handles. If you'd prefer to place them in a new location, you'll need a drill and some wood filler. Drill new holes for the bolts in the new location and then fill in the empty holes with wood filler for a clean finish. You can change the handles of your cabinet by yourself. The average cost of cabinet handles ranges from $5-$20 per piece.
Step 2: Remodeling the counter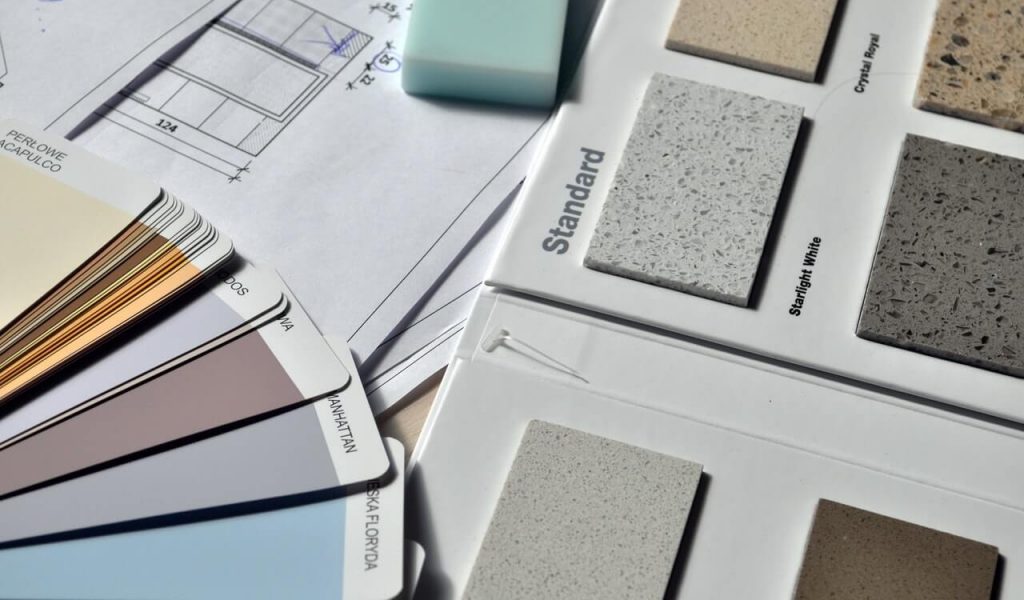 A melamine counter is often the most affordable option for remodelling the counter. You can either replace the whole counter or replace the melamine part only.  Replacing the melamine means you're putting on a new laminate. This gives it a smoother and cleaner look. It's also a great way to protect the wood beneath the laminate.
When painting the countertop in your kitchen, you'll need to take note of the following. The countertop can only be painted if the base is clean and ready. Some countertops also don't need to be painted. For example, a granite countertop doesn't need paint. Painting the countertop is mostly done on laminated countertops. When selecting the type of paint, you'll want to invest in high gloss acrylic topcoat paint and water-based acrylic paint. 
Step 3: Remodeling the Sink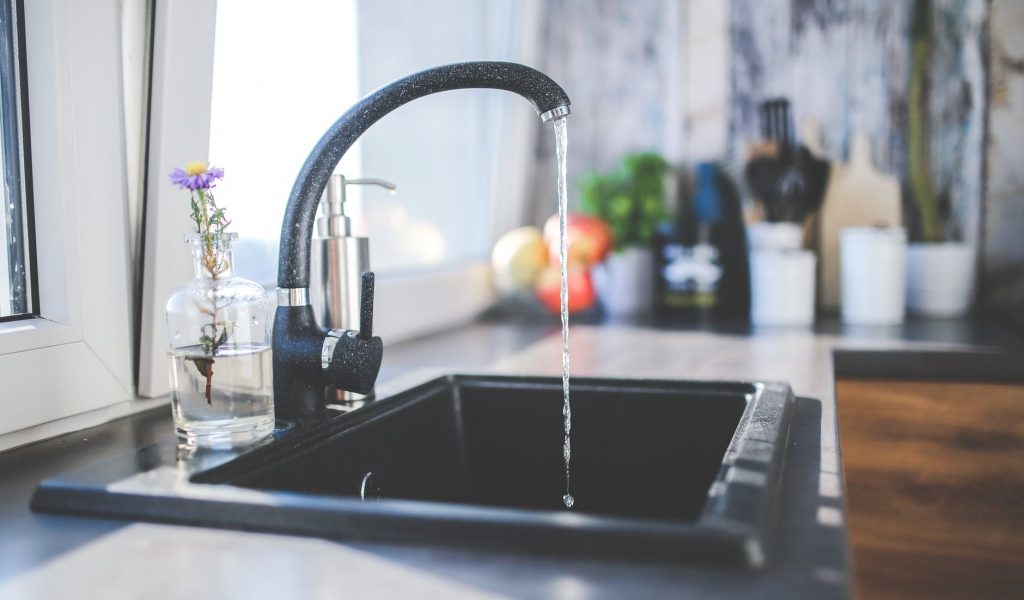 Replacing the faucets gives an automatic lift to the sink. Depending on how large your sink is, you may need to purchase one or more faucets. There are many types of faucets available. There are simple designs and more fancy designs. The design you select is based on your budget and the facilities in your kitchen. Faucets tend to cost around $200-$500, depending on the brand. You may also opt for second-hand faucets on Craigslist, Facebook Marketplace, or Kijiji to be more cost-effective. Faucet installations, on the other hand, cost between $120 to $350.
Changing the sink is quite similar to changing the faucet. If the facility is faulty, rusty, or in bad condition, you may opt to purchase a new sink. A brand new sink can cost between $200-$700 depending on the quality and material you'd like. Once more, you may also opt for second-hand faucets on Craigslist, Facebook Marketplace, or Kijiji to be more cost-effective. Sink installations cost between $250 to $683.
Step 4: Remodeling the Backsplash or Walls
The walls of a building are usually one of the first spots to show the age of a building. This section of the guide will discuss what to expect when remodelling the walls or backsplash of your kitchen.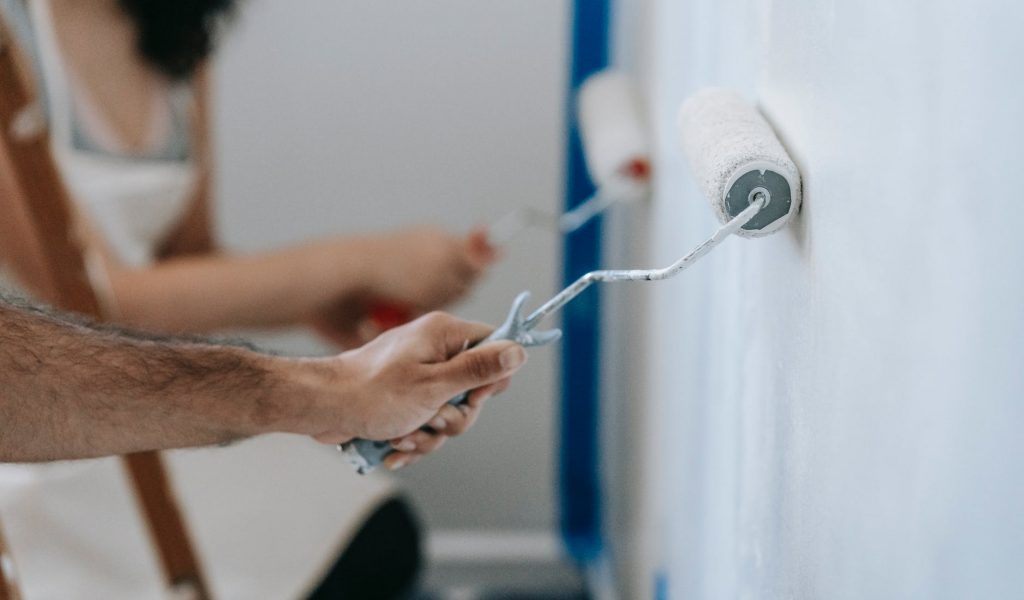 Painting the kitchen walls
Painting the kitchen wall is a great way to spice up the appearance of the kitchen and also to provide the illusion of more space.
When painting the kitchen walls, there are a few things to consider.
The ventilation of the kitchen because this determines the colour you can select. Some colours absorb heat better than others.

It would be best to consider placing a new coat of the already existing colour onto the kitchen walls. This is a great way to save cost as you'll need to apply fewer coats on the walls.

You will need around 2 to 3 gallons of paint for an average-sized kitchen (only the walls)

A gallon of paint will cost between $40 to $80. High-gloss being the most expensive, flat being the least expensive, and semi-gloss being the average of the two.

Satin and Semi-Gloss finishes are great for kitchen walls because they are easier to clean.

To get a close estimate on the cost of painting your kitchen walls, please visit this site.
Stick-on Tiles are great options for remodelling the walls of your kitchen. If you're not interested in going the traditional route of painting your kitchen, you can opt for stick-on tiles. Stick-On tiles can last as long as twenty years if they're properly taken care of. They are a fun way to decorate your kitchen. However, they work better in kitchens with good ventilation. Stick-On tiles are also budget-friendly. They cost around $30 for six pieces for 10 by 10 tiles.
Step 5: Decorating the Kitchen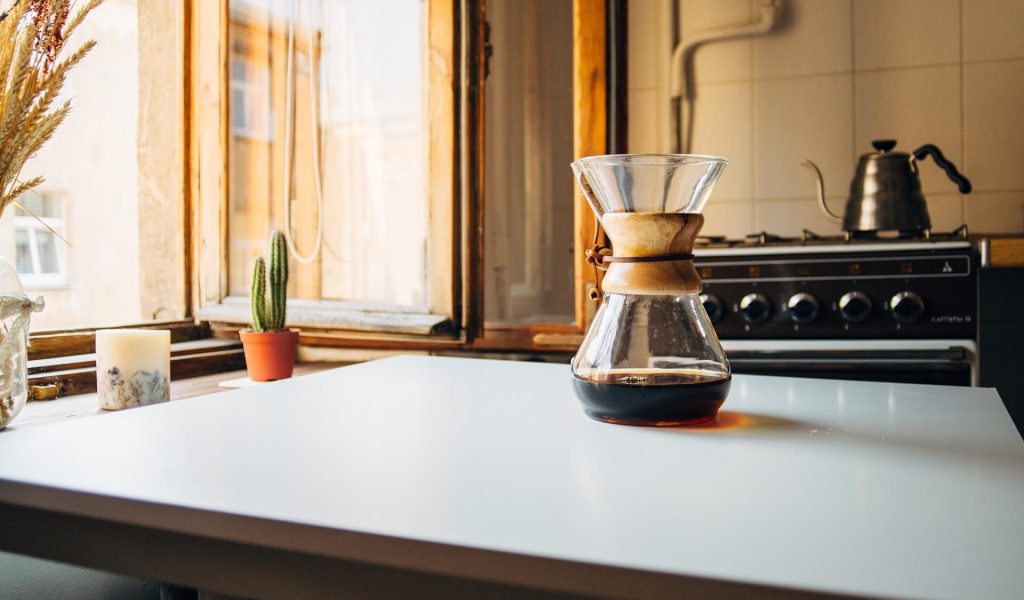 Here are some ideas for decorating the kitchen to add to your list of kitchen remodel ideas.
Plants –

Plants provide more oxygen so you can always decorate your kitchen with a few smaller plants. Ensure they are placed away from the stove, oven and microwave.
Fruit bowl –

You can always purchase a new fruit bowl to add a pop of colour to your counter.
Soap bottles –

Purchasing new soap bottles is an inexpensive way to decorate your kitchen. You can purchase colours that complement the walls.
Storage options –

Storage is important in the kitchen. Consider purchasing smaller storage boxes, glasses for spices, and other storage solutions, so your countertop is clean and uncluttered.

Other decor ideas –

You can find decor ideas on social media as well. Ensure you're taking the style of the kitchen into consideration when purchasing decor. If you want a minimalist kitchen, you should opt for neutral tones. If you want a bright, playful kitchen, then you should opt for brighter colours.
FAQ - The Most Frequently Asked Questions About Kitchen Remodels
Now, let's go over some FAQs!
Do I need a building permit to remodel my kitchen?
The specific requirements tend to vary by province; however, as long as you're not changing the structure or system of the house, you don't need a permit. If you will be removing a wall, adding new doors or windows,  and updating plumbing and electrical systems, you will possibly need a permit. However, to install cabinets, shelves, paint, decorate, and laminate, you don't need a permit. 
How much return do you get on a kitchen remodel?
If you're looking to sell a house or apartment, a kitchen remodel can increase the value of the property by around 5-10%.
How much does a typical kitchen remodel cost?
If the kitchen remodel is done by professionals from start to finish, it will cost around $5000. If you're able to do some of the remodelling tasks yourself (i.e. painting the walls, painting the cabinets, replacing cabinet handles), it will cost less. 
How long does a kitchen remodel take?
For the average-sized 200-250 square-foot kitchen, a kitchen remodel will take 3-5 months for the entire process, including the time to find workers who will remodel the kitchen.
How hard is it to remodel your kitchen on your own?
It can be hard to do some of the remodelling on your own (i.e. changing the faucet, sink, applying melamine, and replacing the cabinets). It will take longer, and for beginners, the work may not be properly done. However, the real issue lies in the cost of the equipment used in remodelling, not the remodelling itself. That is why most people don't remodel their kitchens themselves.
How do I choose a kitchen remodelling contractor?
When you select a contractor, you'll need to consider the following;
The type of work they do

The designs they specialize in

Their reputation

Their estimate (cost and duration)

Their professional behaviour.
If they meet your expectations, then you can go ahead and begin your remodelling. If you don't know where to find one, you can always ask friends, family, or neighbours. If you don't find anyone through these sources, then check for local contractors online and be sure to read their reviews.
How to remodel a kitchen on a tight budget?
There are a few ways you can remodel a kitchen on a tight budget.
Reduce the scale of remodelling. Opt for faucet replacement, handle replacement, painting, and decor only.

You can also shop for the materials needed at discount stores/discounts at hardware stores, yard sales, or second-hand stores/thrift shops.

You can try out second-hand materials online on sites like Kijiji, Facebook Marketplace, and Craigslist.
This article has provided a step-by-step guide on what to expect when remodelling, as well as some tutorials that will help you do some of these tasks on your own. When moving, you want to ensure your new home is up to your standards and in great condition. If you're also considering remodelling your bathroom, you can check out our step-by-step guide.
Share this article on social media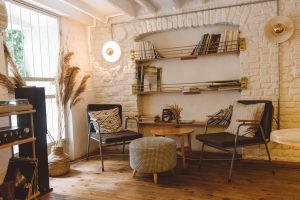 Community post
The expiration of COVID-19 restrictions coincides with a resumption of the millennials' appetite for homeownership.
In 2019, millennials represented more than one-third of homebuyers and more than one-half of mortgage loans in 2020.
Read more »