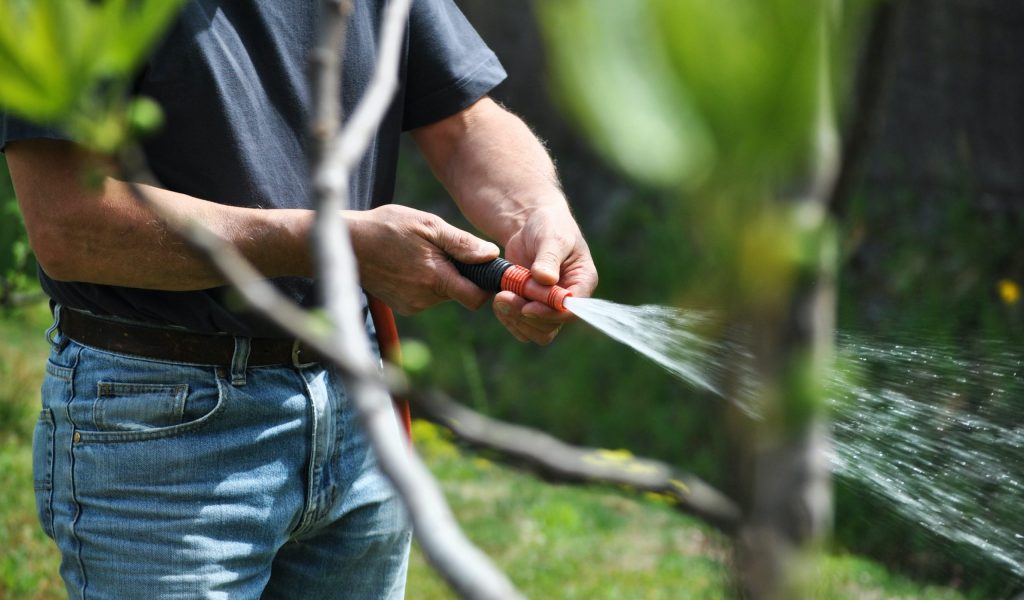 How to Choose the Best Pressure Washer
Pressure washers are versatile tools that can be used for a variety of purposes around the home. They are powerful tools that use high-pressure water spray to remove loose paint, mold, grime, dust, chewing gum, and dirt from surfaces and objects such as buildings, vehicles, and concrete surfaces.
Pressure washing your home has several benefits, a few being;
It'll make your house look even more attractive, a feature that may not be fully achieved with traditional cleaning.

Pressure washing relies majorly on water, so you can eliminate any use of toxic substances across your house. This can be very beneficial to your health.
Now, you're aware that pressure washers can come in handy around the house, but how do you choose the best pressure washer for you? This article would prove to be very useful.
Electric vs Gas Pressure Washers – Is One Better Than the Other?
Electric Pressure Washers
Now you've finally decided to get a pressure washer, you're faced with the dicey question, "is it better to get an electric or gas-powered unit?" 
Overall, they both do a similar job, but their appearance and how they go about their task varies. In addition, the difference in the price of both washers could do much to influence your choice, depending on your budget. When it comes to low price, small weight, compact dimensions, nearly zero maintenance, and ease of use, electric pressure washers have the upper hand, adding to the fact that they can be used indoors.
However, making use of this pressure washer has its pros and cons.
Average cost of an Electric Pressure washer is $211
They can be very powerful, and not noisy.

They are an awesome choice for cleaning small items like a patio, vehicle, bikes, pool area, and backyard grill.

They are lightweight and portable.
As per the fact that they are low in price, some may argue that they are also low in quality.

They don't last for very long and are easily disposable.

You will not be able to take the washer anywhere as it is limited by its power cord.
On the other hand, gas powered Pressure washers are a lot more powerful and have heavy-duty parts. The surface cleaner for gas pressure washers is also an essential accessory that sets it apart.
It is highly recommended to go with this pressure washer if you want to do large jobs that require a lot of pressure washing power.
Average cost of a gas pressure washer is $379
You can go anywhere you want with it, as no power cord limits its movement.

They often come with wheels, so their weight doesn't completely hinder them from being portable.

If maintained properly, they can last for many years.

High-end gas pressure washers can have up to 4000 PSI and still be used at home.
They are more expensive.

They also cost more to maintain than electric pressure washers.

They are not environmentally friendly.
In the end, the answer to that question depends solely on what kind of cleaning you want to do, and your budget for the equipment.
Professional vs Semi-Professional Pressure Washers
Professional Pressure Washers
Having chosen between an electric or a gas-powered pressure washer, you now need to decide whether you want a professional unit or a semi-professional unit. Professional pressure washers are built like a fortress with larger engines and pumps.
Average cost of a professional pressure washer is $700
Most professional models let you choose between hot and cold water, so long as the water heater is available.

They are powerful and reliable.

You can take on heavy-duty tasks with them.
Semi-Professional Pressure Washers
Semi-pro pressure washers generally feature a professional pump and a consumer engine or vice versa. They are the middle man between consumer and professional units.
Average cost of a Semi-pro pressure washers is between $400 and $500
They are built to take on frequent use, so you can clean as much as you want daily.

They are fast and time-saving.

They use less water.

They are cheaper than professional washers.
They are not as durable as professional pressure washers.
Booking trustworthy movers starts here
Compare multiple moving quotes calculated across the same metrics
Household Pressure Washers
Household pressure washers, otherwise referred to as consumer-grade pressure washers, are particularly built to handle light periodic maintenance around the house. They come in gas and electric powered models, so you can get one depending on your preference.
Homeowners who'd rather do the cleaning themselves would find this pressure washer much more appealing.
Average cost of a household pressure washer is between $75 - $300
They are very affordable.

They are easy to use.

They are perfect for light periodic maintenance around the house.
They cannot be used frequently.

They also can't cater to heavy-duty tasks.
What To Look For When Choosing the Best Pressure Washer
As much as you already know the kind of pressure washer you want or need, be it gas or electric, there are still more things to look out for, so that you make the best decision such as:
If you are using a professional unit, be it gas or electric, you have the option of either using hot or cold water. Your choice varies depending on the material or surface you're cleaning.
Hot water pressure washers have a variety of uses, and only a few professional units are designed for or are capable of using hot water. All pressure washers, however, generally use unheated water.
Pounds per square Inch (PSI)
The pressure of water is measured in PSI. This rating will help you know just how much water pressure is needed to get rid of a stain. The stronger the stain, the more pressure is required to get it out. Gas-powered pressure washers typically put out 2,000 to 2,800 PSI,  while electric powered pressure washers put out 1,300 to 1,700 PSI.
The flow of water is measured in GPM. The amount of surface area a pressure washer can clean at a time depends on how high the GPM is.
For instance, if one washer has a 3 GPM rating, and another has a 6 GPM rating, the latter will clean twice as fast. This is because it uses two times the amount of water for cleaning. An average pressure washer uses approximately 8 gallons of water per minute or 8 GPM.
Cleaning speed (cleaning units)
Pressure washers are truly tested based on their cleaning unit or cleaning speed. A pressure washer that can do more work in less time is very appealing. Take for instance two streams of water under the same volume of pressure. The first stream, however, has twice the amount of water as the second. This will make it clean twice as fast.
You can figure out the CU by multiplying the psi with the GPM [psi × GPM= CU].
Why Pressure Wash Your House?
For a time, pressure washing was majorly associated with a company or commercial buildings and not necessarily the home front or individual houses.
This is because businesses are often stricter when it comes to caring for their buildings, as they desire to attract more customers. Nevertheless, homeowners have taken to power washing their houses, but does that mean you should also? To answer that, let's look at some of the benefits of power washing your house.
Pressure washing can

get rid of bird droppings, grime, mold, and other gross stains

on your house. This will help to enhance the curb appeal of your house.

Pressure washing can be very essential to home maintenance as it can

keep your house in top-notch shape

, and prevent major repairs down the line.

Mold and mildew

are damaging not only to your house but to your health as well and pressure washing is an excellent way to have them removed.

Pressure washing is an amazing step in getting your home ready for

repainting

when done by a professional.

Pressure washing is an effective and time-saving method of getting your house thoroughly cleaned.
FAQ - The Most Frequently Asked Questions About Pressure Washers
How Do You Winterize A Pressure Washer?
You can do this in three quick and easy steps;
Get a bucket of tap water and place the detergent suction hose in it.

Attach the garden hose and turn the tap on.

Turn the pressure on and hold the gun to spray water for 2 minutes. This will clear the system of all detergent solutions.
Can You Pressure Wash Your House In The Winter?
Pressure washing can be done throughout the year if done effectively. No matter the weather, you may need to pressure wash your house for maintenance purposes. However, pressure washing in the winter will pose some unique challenges. Your fleet vehicles may be coated with dirt, sand, ice, and salt due to the snow-covered roads.
When Is The Pressure Washing Season?
The best time to get your house cleaned is when the weather is neither too hot nor too cold. Fall and spring are ideal times. Pressure washing can also be done preferably at this time, but this rule is flexible.
Can You Leave A Pressure Washer Outside?
It is not advisable to leave your pressure washer outside in the cold, especially when it has been disassembled. Your pressure pump could freeze and crack if left where the temperatures are sometimes freezing.
Does Pressure Washing Remove Paint? If So, At What Level Does Pressure Washing Remove Paint And On What Surfaces?
Pressure washing can remove paint from various exterior surfaces like wood, metal, concrete, etc. Stronger machines, starting at about 2,500 PSI work better to remove flaking or peeling paint.
What Pressure Do You Wash A Car At?
A psi rating of 1,200 to 1,900 is safe to use on cars without having to worry about damaging the paint of the car. It is highly recommended to use a pressure washer with 1.4 to 1.6 GPM.
How Much Does A Pressure Washer Cost?
The price varies depending on the model be it Gas or Electric.
A gas-powered pressure washer costs $379 on average.
An electric powered pressure washer costs $211 on average, ranging from $171-$311.
A professional pressure washer costs $700.
A semi-pro pressure washer costs between $500-$2000 on average.
A household pressure washer costs between $100-$1100 on average.
Generally, renting a pressure washer for a home center will cost $40 to $100 per day.
Sources: Pressure Washer Critics, Lawnstarter
Power washers are truly effective tools in keeping your home or work environment clean and beautiful. The best pressure washer for you depends on the kind of work you need it for. Don't be in a hurry to purchase one, take your time, do your research, and choose the best pressure washer for you.
Share this article on social media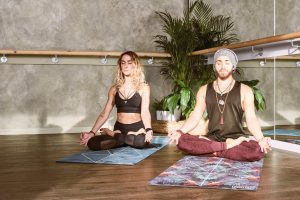 Community post
As a first-time home buyer, buying a house is a brash introduction into the world of real estate; especially if you never cared for it before.
This article aims to help you navigate through this very unique period of your life.
Read more »