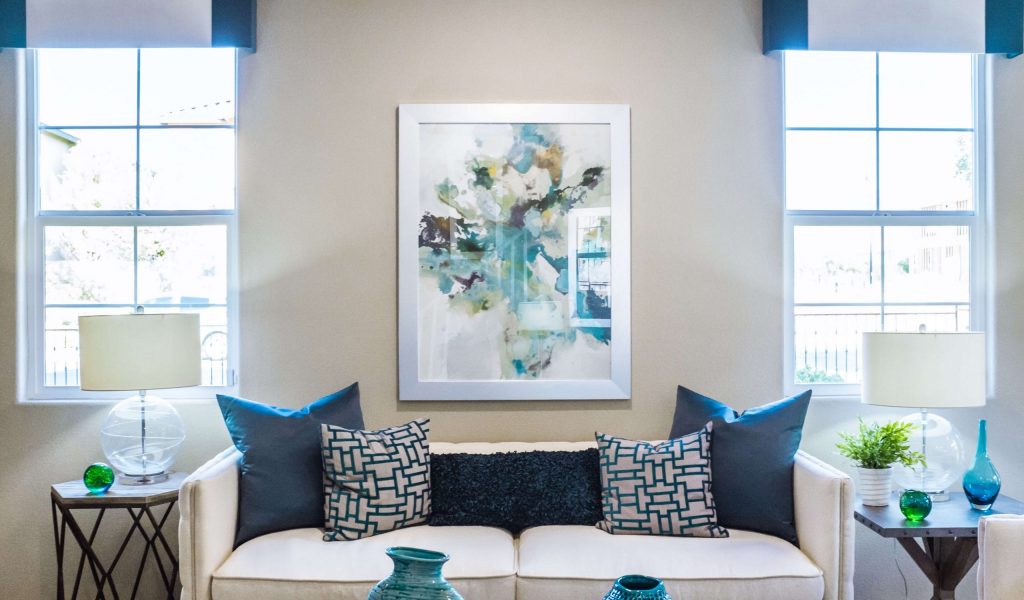 A Guide to Replacing Your Windows
Moving  into a new place and seeing that the windows need to be replaced can seem like a hassle. The windows in your home brighten the space up and give you a source of fresh air. However, they do need to be replaced every few decades. It is popularly said that you need to replace your house windows every 25 years. Even if the windows didn't look damaged when you were visiting the house, you may want to take a closer look now that you've moved in. 
To help you out with this process, here is a guide to replacing your windows.
Booking trustworthy movers starts here
Compare multiple moving quotes calculated across the same metrics
7 Signs Your Windows Need To Be Replaced
When remodeling your new house, the window replacement is the integral part you mustn't miss. Some random signs silently plead for your house's windows replacement are as following:
The windows get foggy (condensation.) 

Air conditioning and heating costs are high.

They are cold when you touch them. 

Your window frames are damaged. 

You can feel air pass through your window when it's windy.

The windows are hard to open and close. 

You can hear outdoor noise quite clearly.

Learn more about 7 signs that your windows need to be replaced
Now that you have decided to change your windows in your new house, let us discuss their types. The market is full of different styles, and it can be daunting to figure out which one you want. Let us show you one of the most popular designs that add life to your house's interior and make it look aesthetically pleasing. Ranging from the classic designs to the modern ones, we have got you covered.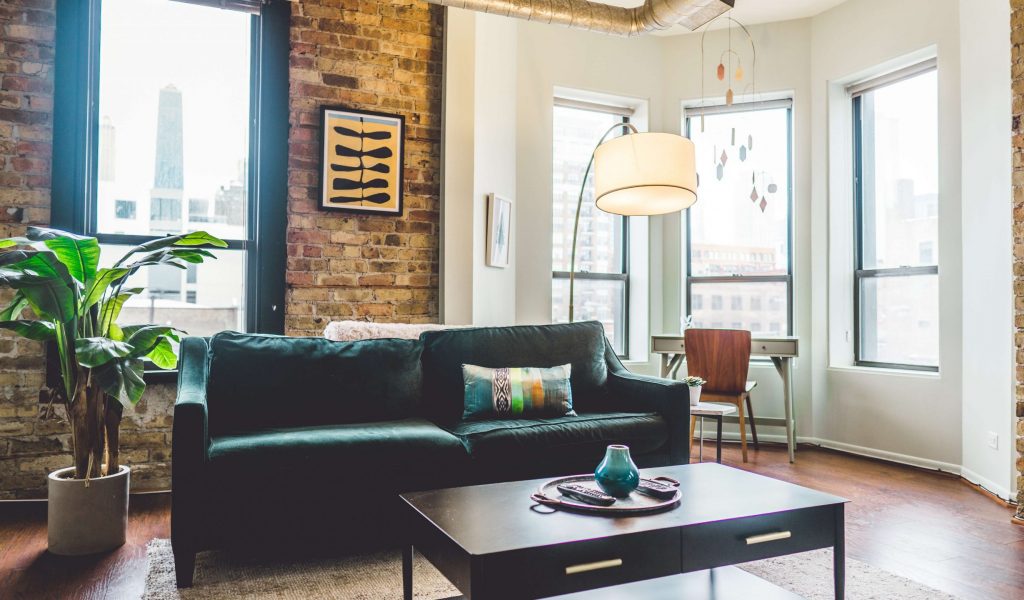 Single-Hung Windows and Double-Hung Windows
The single-hung windows are rectangular in shape and diagonally fixed on the walls. The window has two panels in which the upper panel is fixed and is not movable, while the lower panel is movable and adjustable. The lower panel blocks the upper panel when opened partially. These types of windows are cheaper to buy. 
The double-hung windows are almost the same, but it has both upper and lower panels moveable, making it more useful for ventilation and a good light source.

These windows are a good choice for offices and condos. 
These types of windows are cheaper than the other types of windows out there

The mobility of the panels allows better cleaning

They look aesthetic
These types of windows have a comparatively less tight seal than the others and can cause air leakage
The sliding windows are some of the most popular types of windows as they are affordable and simple to us. The popularity tells how effective it is. 
They are usually made up of aluminum and a fast track to make their opening and closing easier and efficiently secured by a sturdy lock for safety. They are cost-effective and cheaper than many designs out there and do not protrude outside. A perfect option for someone looking for an affordable yet straightforward option.

The sliding windows come in different shapes, both transparent and opaque.
Larger window space

Simple and secure locks

Easy/Low maintenance
Sometimes cause a rattling sound

Window only opens one side at a time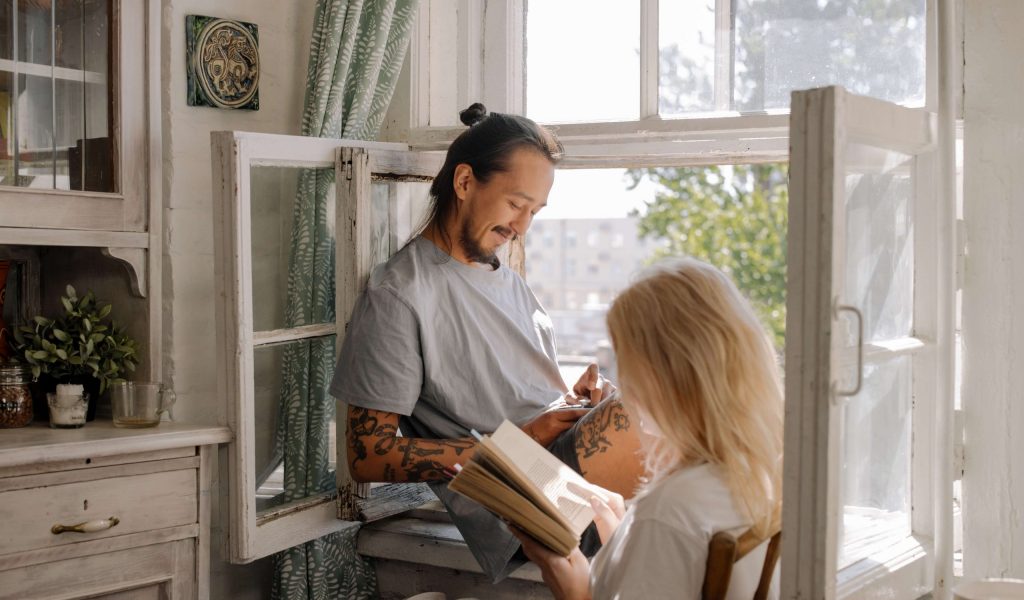 A casement window is a window attached to frames through hinges. They are low maintenance and pretty to look at. These types of windows open fully towards the left or right with the help of hinges. Casement windows allow maximum ventilation and are primarily installed in the kitchen, living rooms, and balconies. 
They are equipped with easy-open handles that make them even more convenient to open and close. The casement windows have the tightest seal to top it all off, which provides maximum energy efficiency. 
The best thing about these windows is they can be painted according to whatever color your interior desires.
Easy to clean with the 90-degree angle

Energy-efficient because of the tight seal

Screen is from the inside which keeps it   

clean
They mostly open towards the outside, which can cause obstruction sometimes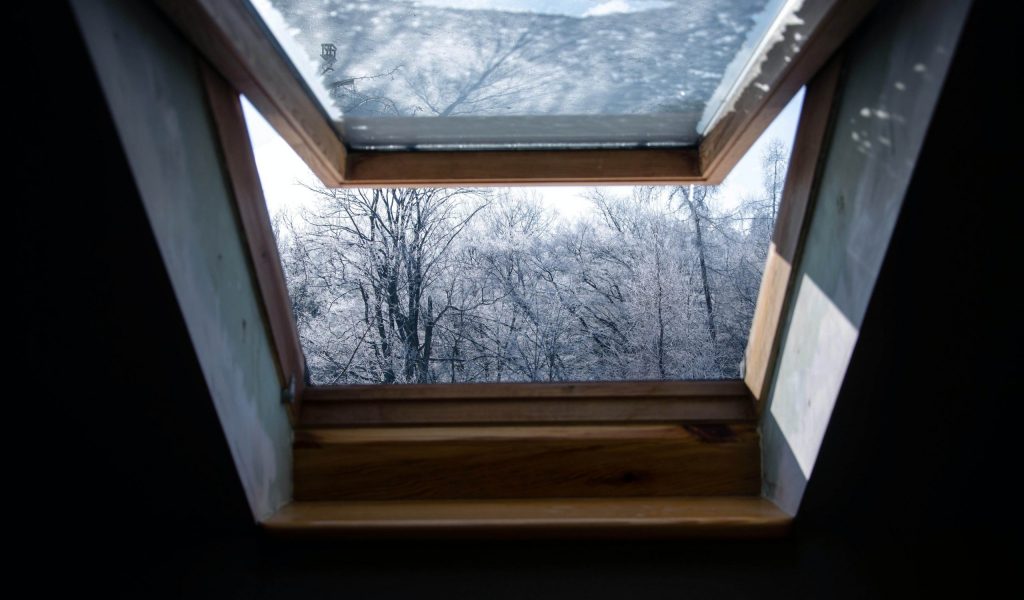 If you are looking for a window to come to the comfort of your home without any sort of stress to your pocket, then go for the awning windows. The best part of it is that it can be fixed into any place you put it in. Awning windows come in all shapes and sizes and can fit anywhere. 
It's easy, flap-like opening, which makes it sleek to tilt and turn in, is its best characteristic. The low-key but useful design is the fusion that goes great. It has a built-in which the panel's base part swings open when pushed outwards. The panel has a hood that protects the window in all weather conditions. These awning windows go best with the fixed window, either at the top or at its side. These go best for places like kitchens, washrooms, connecting rooms where you just need a slight push up and gain some air or exchange items, etc. 
Modern look

Low cost and maintenance

Versatile Construction
Hard to clean with some areas
Has this thing on your mind but don't know how to execute it? Doing your house's interior, but the usual windows do not match? That's when you know that you need a custom design. Custom designs are like dreams turning into reality. 
So we understand the excitement. Crafting is like an art, and customized windows are the end product of the amazing art. 
Windows can be customized according to your choice of color, size, area, and style. Customization is not always the outlook but the sustainability according to your area's weather conditions too. So all of this can be altered the way you like it.
Can create a design that you like

Size according to your need

Versatile Construction
It could cost you more than the usual windows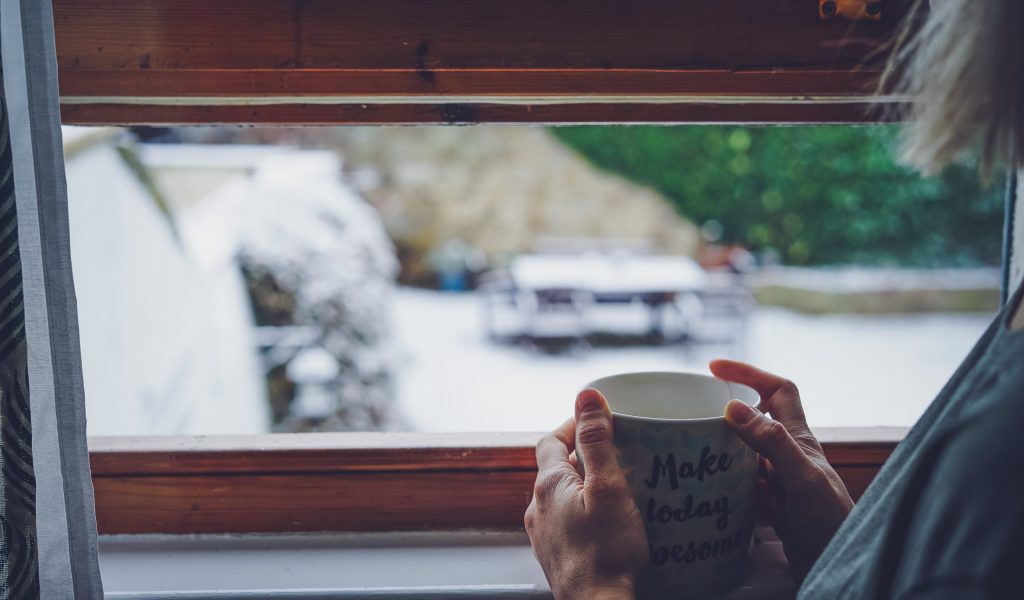 Types of Window Frame Materials and Colors
Window frames are an important aspect of your home which do not only add to the exterior but also to the security of your home. This is why it is important to choose from robust materials that are versatile and provide multiple uses. 
Using wooden frames to accentuate your windows is the perfect idea to give it natural beauty and a semi-formal one too. Get your countryside dreams fulfilled! It is no wonder that wooden frames are most homeowners' favorite, and it is so for the right reasons. Let us dig in!
Wooden frames are durable and can last longer.

 It gives an unparalleled aesthetic value to your house as you can create a versatile look with it.
Wood is sensitive to weather conditions and wear and tear. This is why wooden window frames can rot and warp sooner than other materials used.

Wooden window frames might be heavy on your budget, for starters. But the truth is, they last you longer!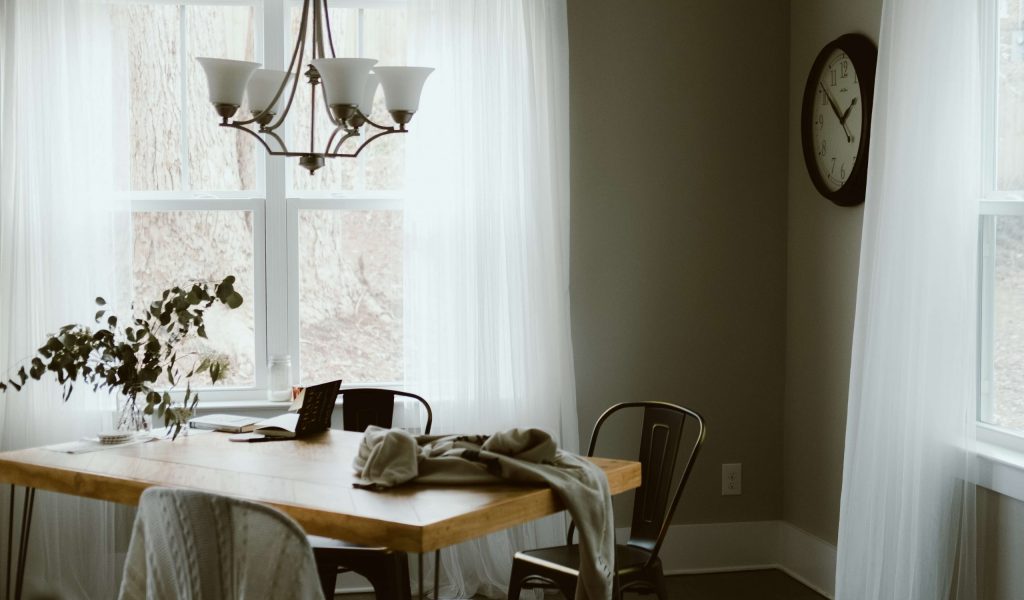 Composed of PVC (polyvinyl chloride), this material will have all your durability woes sorted. This compound is a strong, robust material that ensures a long-lasting finish. Not only that, but it also provides you with an optimum cost. Pure vinyl is relatively more valuable than a recycled one.
Vinyl is a great option for someone who prefers a not-so-natural feel and wants to maintain windows with minimum maintenance.
It's easy to maintain as it does not require extensive maintenance. It is easy to clean and maintain.

 It has an approximate lifespan of 15 to 20 years!
Little to no flexibility is available.

As vinyl is not made of natural materials, it is not a recyclable product.
If you want a modern aesthetic for your new home, look no further and opt for aluminum window frames. Sleek, smart, and stylish, this is not one to miss out on. In fact, it is one of the lightest but one of the strongest options you can choose from. Add in a beautiful exterior and allow more sunlight into your room with aluminum-framed windows.
Aluminum windows are more affordable than wooden window frames.

 Get more glass area and scenic views through an aluminum frame.
It is a poor insulator that cannot function well in a lot of heat.

Unfortunately, aluminum windows and moisture do not cooperate and cause the wear and tear of these frames.
Want the ultimate combination of the very best? A composite window frame is an answer to your query. It is made of all three: wood, vinyl, and metal. Choosing composite window frames can give you the strongest option for window frames. Add a beautiful touch to your new home. But do not forget to notch up your security with these frames.
If you are looking for something that is not heavy on your pocket, a composite frame might not be your best bet
Composite windows have a spectacular resistance to moisture. This prevents their long-term wear and tear.

Environment-friendly materials which have the least effects on the earth itself. This is why a composite window frame is a must have. It is both environment-friendly and energy-efficient.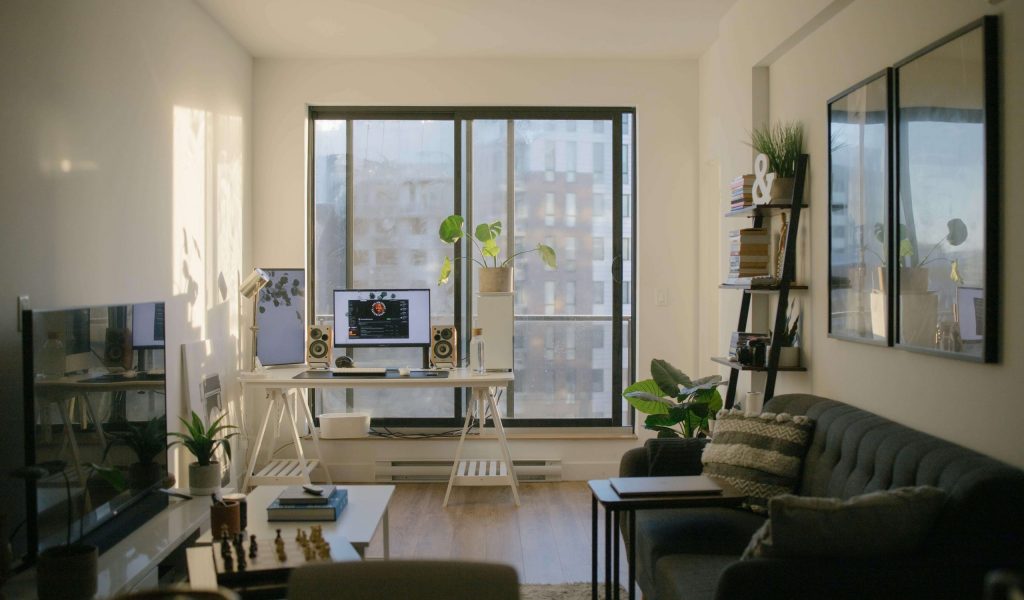 Different interiors and home designs ask for different frame colors. Colors tell a lot about your taste and interior. So choose them wisely, it does a lot of talking. 
So let us dive into the colors that are trendy these days to complement your house walls. 
Different interiors and home designs ask for different frame colors. Colors tell a lot about your taste and interior. So choose them wisely, it does a lot of talking. 
So let us dive into the colors that are trendy these days to complement your house walls. 
Creates a dramatic and artistic effect on the interior.

They are bold and make an immediate effect.
Slightly more expensive.

It is a temporary trend.
White is the most common window frame which creates a universal effect. It is smooth and easing color for the eyes which blends in with the walls like any other thing. 
Easy blending and soft color

Readily available

Will always stay in style
Window frame comes in different colors. Beige and blue are one of them. 
The Cost of Windows and Installation
The windows market is versatile and has got numerous windows in different styles to bring that fresh air and warmth to your home. Different windows differ in their price, with certain factors affecting them.
Factors Affecting Cost of Windows
Ever wonder why the same design but made in different materials has a prominent cost difference? Yes, this happens. Certain factors affect the cost of the window you install. Here are the top five factors that you need to keep in mind when shopping for windows.
As we know, different windows come in different designs, which can alter their price. Some models cost more than others because of the building design and the intricacy involved. It costs you less than the customized one when you go for a simpler/traditional design.
When you choose which design you want for the window and what size, you need to consider the material type. Windows come in different materials ranging from Aluminium to vinyl to wood. Vinyl is the most affordable material out there, which is good-looking too. 
Then comes Aluminium which is considered durable and is more commonly used but is costlier than vinyl. The traditional wood frames are the most costly ones which provide the classic look and insulation.
If you have a high budget, then you can go for larger customizable sizes and shapes. However, if you aim to stick to a specific budget, then go for standard sizes and shapes commonly. These cost less and are more practical.
Like everything has an ideal time, windows to have it. August is the best time of the year for window replacement as it is the end of vacation and back-to-school season for most people, and very few people tend to go for renovations at this time of the year. The weather is also acceptable for the installation, so no stressing about contracting and expanding the material.
Here are the costs of some of the most popular choice for windows in Canada:
| | |
| --- | --- |
| Type of windows | Average cost of windows |
| Single-hung windows | Between $230-$525 |
| Double-hung windows | Between $300-$850 |
| Single slider windows | Between $300-$1050 |
| Double slider windows | Between $300 – $850 |
| Casement windows | Between $350 – $1850 |
| Awning windows | Between $350 – $1850 |
The Cost of Windows Installation
Different windows come with varying costs of installation according to their structure. The price estimate for windows installation is as follows:
| | |
| --- | --- |
| Type of windows | Average cost of window installation |
| Double-hung windows | Between $420 – $1000  |
| Single-hung windows | Between $200 – $700  |
| Double slider windows | Between $430 – $1500  |
| Casement windows | Between $350-$2300 |
| Sliding windows | Between $300 – $1500 |
| Awning windows | Between $400-650 |
FAQ – Frequently Asked Questions About Windows
Do I Have to Replace All my Windows?
When hiring a company, you will choose which windows you want to replace, and it's good to listen to their advice—being professionals, they see a lot more in a window than you do. There are some windows, like basement windows which do not need replacement as often. You can still, however, choose which windows you want to replace without replacing them all. 
Why not Just Fix my Windows Instead of Replacing them?
When you have higher energy bills, broken windows having air leakage and condensation around them, then it's about time you need replacement. This is the stage when you cannot further fix them. 
Should I Replace Windows Myself or Hire a Professional?
Hiring a professional is always a wise choice because of their in-depth knowledge and expertise. The professionals are equipped with the right tools required for the process and can look through situations an ordinary person cannot. 
However, if you wish to replace windows on your own, you need to research everything about it and get the right tools. That is one hell of a job!
How Long Does it Take to Replace a Window?
The timing to install a window depends on the expertise. A professional takes about 40-60 minutes to install a window. However, the manufacturer and the time of the year are two factors that can affect this installation period.
How Do I Clean my Windows?
Clean windows enhance their beauty. It's pretty easy to clean the inside and outside windows with this solution. 
Mix one part of distilled vinegar with ten pieces of warm water in a spray bottle. Wipe down the windows with a lint-free cloth. Spray vinegar on the window surface and rub with the lint-free cloth. Apply the vinegar mixture generously to clean the windows both from outside and inside. Use another clean, lint-free cloth to dry the window to prevent streaks.
Above is the complete guide to window replacement. Now you can choose what kind you want according to your style, taste, and budget. Broken and outdated windows pose security risks and can drastically increase your cooling and heating bills. You have to regularly check for all the signs of deterioration and replace your windows accordingly.
Not all the conventional window styles go with the modern interior touch. Hence, these need to be replaced to blend in with the look you choose for your home. Still not convinced your windows need replacing? Check out the 7 signs your windows need to be replaced. 
Share this article on social media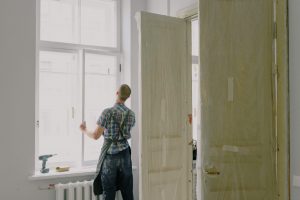 Renovation & Maintenance
7 Signs Your Windows Need To Be Replaced Are you confused about whether you should replace the windows in your new home or not? If you've just moved into a new place, before you move everything
Read more »