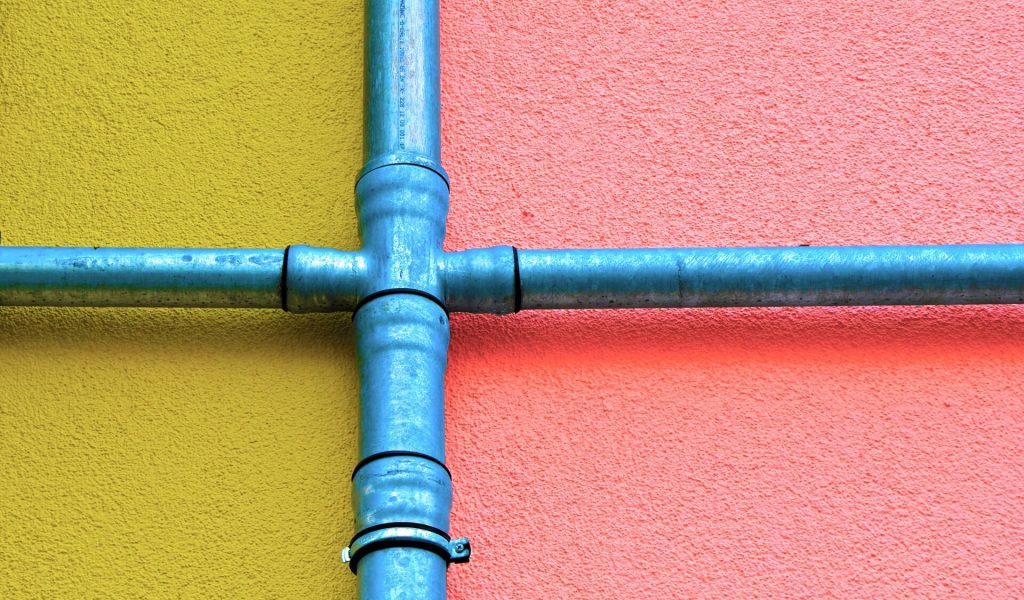 5 Easy Ways To Prevent Clogs in Your Drains
No matter where they happen, clogs in your drains can be very unfortunate. In fact, they are a common home plumbing problem. But knowing how to prevent them will help keep your plumbing system in good shape. Aside from that, it can also help you avoid expensive plumbing bills and the stress of not having a functional sink. No one wants to deal with the clogs in their drains because they can be extremely frustrating. But, worry less as there are preventative measures to avoid clogs. You definitely want to avoid clogs, especially if you've just moved into a new house that doesn't have any. Without further ado, here are the 5 ways to prevent clogs in your drains.
Booking trustworthy movers starts here
Compare multiple moving quotes calculated across the same metrics
Why Take the Time To Prevent Clogs in Your Drains?
It's no doubt that many homeowners could sometimes have a glaring blind spot in their home maintenance routine. They tend to think of regular drain cleaning until something happens. However, you don't have to stress yourself with such problems if you can do a little preventive maintenance.
More so, clean pipes and drains have lasting benefits: 
Expert cleaning will encourage pipe longevity

Reduction of mold and bacteria growth

Providing the peace of mind that the plumbing system is operating efficiently

Improving drain's life and preventing leaks from forming

Of course, it prevents clogs from forming, and you won't have to up with a stopped-up toilet or sinks backflow
5 East Ways to Prevent Clogs in your Drains
1. Use High-Quality Drain Strainers
Drain strainers are your first line of defense against the clogs in your drains. You can purchase them in various materials, sizes, and even shapes to fit your sink. They are relatively affordable, and you can select the right one or a popular option for your bathrooms and kitchen sink.
However, there are many types of strainers to use in the kitchen and bathroom. A good example of the ones to use in the kitchen include basket strainers, back nut strainers, double cup strainers, flange strainers, level strainers, and stopper strainers. Strainers to use in the shower and bath drains include in-drain hair catchers, flower-shaped strainers, stainless steel strainers, and silicone drain protectors.
2. Run Your Hot Water Tap for 5 Minutes Once a Week
This works surprisingly well in recent years – especially stoppages due to challenging clogs in your drains. So, running your hot water tap is most effective when there's a slow drain. You can therefore pour the water into the drain in more than two stages.  Besides, this method has been proven to work reasonably quickly.
And, of course, you may worry about the hot water bill, but you don't have to. This is because; hot water can reduce your hiring of a professional plumber to fix the error. However, if you try these methods and still can't unclog your bathroom or kitchen sink, then you can contact a professional plumber to tackle the problem with 100 percent quality guaranteed services.
3. Pour Liquid Plumber Down Your Drains
One of the absolute best ways to prevent slow or clogged drains is to be careful about everything you put into them. Meanwhile, you can pour one cup of liquid plumber down the drain. Let it sit for thirty minutes, chase it down with hot water, and watch how you'll prevent the clogs in your drain easily.
More so, you can buy the liquid plumber at your local home hardware store. Besides, buying online is good, but you'll have to check reviews or customers' feedback from the websites to be sure you're buying from a trusted store. Again, some drains, like toilet drains, do not support liquid plumber. Therefore, be wary of the kind of product (liquid plumber) you'll buy.
4. Avoid Letting Grease, Hair, Food, and Other Unwanted Items Go Down the Drains
For many of us, grease, hair, and foods like burgers, fried chicken bring so much delight. But, are you aware that this food and other unwanted items can go down the drain or have damaging effects on our home plumbing system?
Also, you can prevent these unwanted items by putting the oil in a container, brushing your hair before you shower, and by not flushing makeup wipes. As you can see, this is a slow but steady process that could degrade the efficiency of your plumbing pipes.
5. Flush Your Drains Weekly
This is the best part to ensure that your pipes are being prevented from damage. To make the clogs in your drains disappear or reduce drastically, you have to flush regularly. Usually, every week is a good practice to observe while you see a clearing effect in the long run. The pressure to flush drain weekly can even give a better result instead of hiring a professional plumber.
Although you can also call a plumbing service, this do-it-yourself solution is quite effective. Not only that the clog makes its way down the drain, but it will liquefy the hardest part and allow it to flow further down the pipes in a couple of weeks. This way, flushing your drains weekly is beneficial.
Knowing how to prevent clogged drains will keep your plumbing system effective. No matter where it occurs in the house, it's always good to apply the do-it-yourself before hiring a professional plumber. Remember, prevention is not only easy to do, but it can save you a lot of money and stress in the long run. Fortunately, the guide above will help you maintain your home's pipes and keep your plumbing system from clogs and damages. In need of a plumber? Here's a guide to choosing the best plumber. 
FAQ – The Most Frequently Asked Questions About Plumbing
How Much Does a Plumber Cost in Canada?
On average, most plumbers in Canada will charge an hourly rate of $58 to $260 per hour.  Although the cost varies in different cities like Calgary, Toronto, Vancouver, and many others, the amount a plumber makes per hour could depend on the projects.
Source: Halifax Plumbing Experts 
Does Liquid Plumber Work on Toilets?
As toilet clogs are generally not caused by hair or grease build-up, liquid plumbers don't work on toilets. Liquid plumbers can also damage toilets and cause further damage, so they are definitely not recommended for toilets. 
Is Liquid Plumber Safe for Plastic Pipes?
Of course, yes liquid plumber is safe for plastic pipes! In fact laboratory tests confirm that liquid plumber is safe for plastic pipes. However, overusing and repeatedly using liquid plumbers for plastic pipes can deteriorate your pipes and cause more damage in the long run.
What do you do in a Plumbing Emergency?
In a plumbing emergency the first thing you should do is shut the water. Then, locate the water valves and shut it. This valve is often yellow and is usually situated in the basement. Right after you have shut the water, call a plumber or plumbing company.
Are Tenants Responsible for Plumbing?
When you rent an apartment, tenants are usually not responsible for plumbing. In fact, your landlord is usually the one responsible for maintaining the functional aspects of your home, such as heating, electricity, plumbing, and many others, to mention a few.
Share this article on social media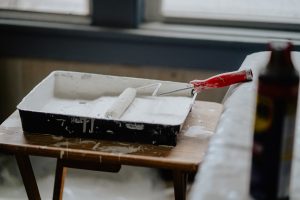 Community post
A fixer-upper can be a great way for first-time homebuyers to get into a home they wouldn't be able to afford otherwise. It may also be a great opportunity to customize the home exactly how you want it.
Read more »