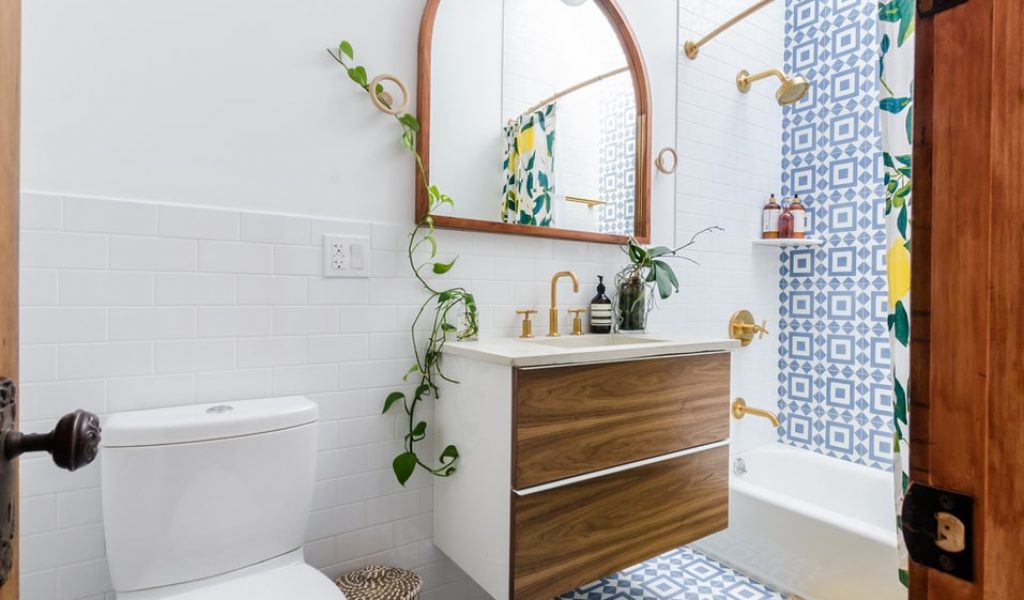 The Only Guide You Need for Your Bathroom Remodel
The bathroom is often one of the top factors that decide whether you move to a new home or not. If you're in this situation, where you're fine with everything about the house but seem to be unable to accept the bathroom as it is, this article is perfect for you. It would help if you considered remodelling your bathroom. Now, before we get started, it's important to note some of the benefits of remodelling. Remodelling provides you with much more creative liberty, and it's great if you're on a budget. If the bathroom bothers you, consider remodelling it. If this sounds like a great idea to you, then keep reading because this is the only guide you need for your bathroom remodel.
Booking trustworthy movers starts here
Compare multiple moving quotes calculated across the same metrics
Remodeling vs Renovating Your Bathroom
Remodelling and renovating are two words that are often used interchangeably. While they do bear some similarities, they do not mean the same thing. A renovation refers to the restoration or repair of an item or space. Repairing the already existing items. A remodel refers to changing the outer layer of the space without digging too deep. For example, if a cabinet had chipped wood, a renovation of the cabinet would entail replacing the entire thing, while a remodel would simply fix it and paint over it. A remodel is less time consuming and more cost-effective than a renovation. This is because the work done during a remodel will last significantly longer than the work done during a renovation and the cost of materials and labor is much lower. 
Step 1: Remodeling the Bathroom Vanity
This section will cover everything you need to know about remodelling the bathroom vanity.
Painting vs. replacing the vanity
There are two options available to you when remodelling the bathroom vanity. You can either choose to replace or to paint the vanity. Let's explore both options briefly.
Painting –

When painting the bathroom vanity, you should first ensure that the material used to make the vanity is sturdy and in good condition. If it is, you will then select the colour of paint you want for your vanity. You can do this step yourself, and here are the items you will need; two gallons of paint, a paintbrush, and painter's tape. The best type of paint for the bathroom vanity is oil-based paint.

Replacing –

When replacing the bathroom vanity, you'll need to think of the cost of the vanity as well as installation costs. The average price for a vanity is around $1,500, with the highest being $3,800 and the lowest being $300. The cost of installation is between $200 and $1,000 for a singular vanity installation.
If you're worried about the cost of a vanity, there are a few alternative options you can try out. They are Craigslist, Kijiji, and Facebook Marketplace. You can find buyers who are looking to sell second-hand vanities at discounted prices.
Faucets tend to rust faster if there is no running water or if they have not been used for a while. You can replace your faucets. However, they tend to be a little costly. Bathrooms tend to have more than one faucet, especially if the bathroom is larger. On average, bathroom faucets tend to cost around $150 to $500. However, you can purchase them at discounted rates in the discount section of the hardware store, a yard sale, or on online marketplaces like Facebook Marketplace and Kijiji.
Step 2: Remodeling the Floor
There are a few options available to you if you choose to remodel the floor of the bathroom. Here's what you need to know about remodelling the floor of your bathroom.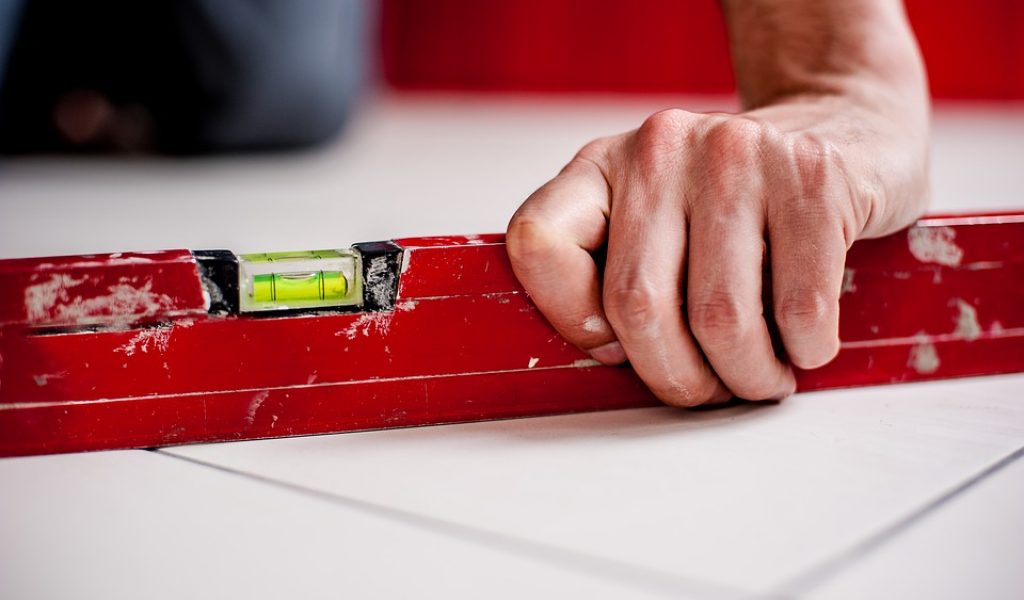 If you're choosing to remodel a bathroom with tiles, you'll have the liberty to choose between a monochromatic design or a more complex design. Tiles also come in different sizes, so, depending on the size of your bathroom, you may have to purchase a specific type of tile so it maintains uniformity and the motif. Tiles tend to be more affordable if you have a smaller bathroom. If you have a larger one, you may have to spend a little more. Despite this, stick-on tiles are great for bathrooms because they are cool, easy to clean, and, most importantly, quick to install.
Re-grouting is the act of replacing the tile grout with a new one without needing to remove the tiles. Tile grout refers to the filler between the tiles. It is usually made from cement, sand, limestone, colour pigment, and water. It is used to fill up the spaces between the tiles. Replacing the grout can also give your bathroom floor a new look and make it seem brand new. Tiles can be cleaned easily, but the grout is tough to clean. When regrouting, you're going to start off with scraping out the old grout, then mixing and applying the new grout, and finally cleaning and buffing the tiles.
If your tiles are still in excellent condition, we'd suggest that you opt for a simple re-grouting; however, if the tiles are cracked and in poor condition, we'd suggest using stick-on tiles.
Step 3: Remodelling the Toilet
The next step involves upgrading the toilet. Now, you don't have to purchase a brand new toilet. You can simply upgrade the one that's already there. There are two mini steps under this step.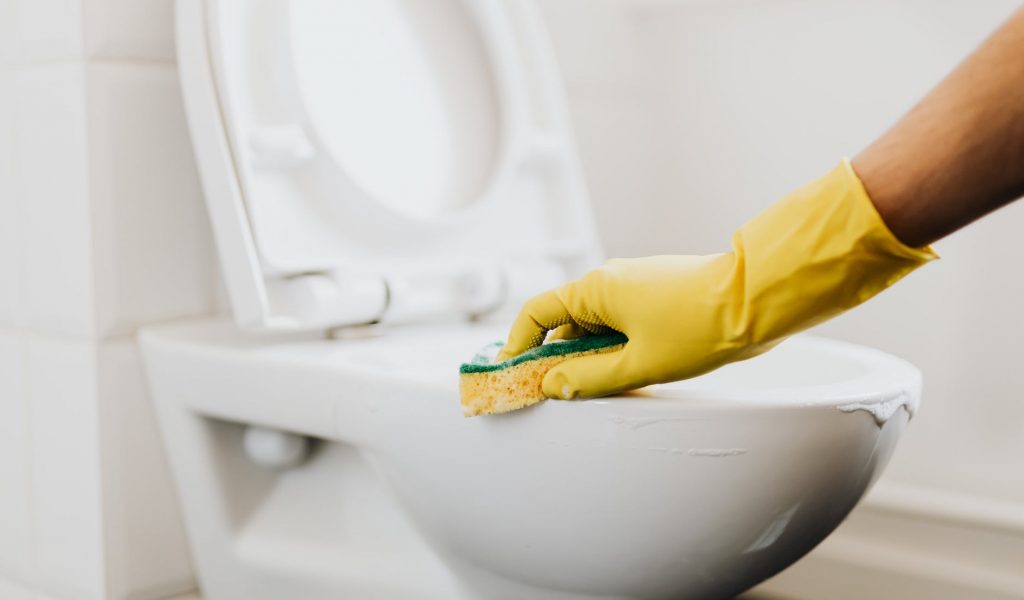 Giving it a deep cleaning
Most toilets will look good after a proper and deep cleaning. This is a task you can do yourself. If you have especially tough stains, then your toilet will need a deep cleaning. Here are some methods you can try;
You can try purchasing a cleaning product that contains acid and vinegar. Do not mix them together; rather pour the cleaning product first, then a cup of vinegar. Use your toilet brush to mix it around and wait for half an hour.

You can also heat up some vinegar and pour it over affected areas. Leave it overnight and scrub the affected area the next day. 

Finally, you can purchase a simple toilet cleaner and follow the instructions written on the bottle.
Replacing the toilet seat
The toilet seat can be especially hard to clean. In situations like these, you can simply replace them. Take out the old toilet seat and purchase a new one that will replace the toilet seat. Toilet seats are affordable and hygienic. You don't have to worry about replacing the entire toilet. Toilet seats cost around $10 – $30, and you can easily  install them yourself. 
Step 4: Remodeling the Backsplash or Walls
Remodelling the backsplash or walls is yet another way to change the structure and appearance of your bathroom. Under this section, you have two options available to you. Let's explore them.
Painting the bathroom walls
You can choose to paint the bathroom walls if you're working with drywall or a cement wall. With paint, you can choose different patterns, designs, and you can paint your bathroom walls by yourself with simple equipment available at the hardware store. Bathroom paint is tougher than regular paint, which means it tends to last longer. The right paint will also reduce the chances of mould and mildew. When painting the bathroom walls, you want to opt for bathroom paint, semi-gloss paint, or satin finishes.
Stick-on tiles can also be used for the bathroom walls. If you're using stick-on tiles for your bathroom floor, you can colour coordinate or create a fun pattern that blends the wall to the floor. Stick-On tiles are great for the wall because they handle heat well and are easy to apply.
Step 5: Remodeling the Bathtub or Shower
Re-grouting the shower tiles
Re-grouting your shower tiles will give a brand new look to your shower. Unlike the rest of the walls in your bathroom, showers are constantly being sprayed with water and all sorts of other substances. With time, these substances can damage and remove a lot of the grout, which makes your shower look imperfect. Re-grouting your tiles is an easy and cost-effective way to remodel your shower.
Caulking acts as a protective seal that assures water doesn't get through the cracks of your tiles. With time, caulking changes color and disintegrates. Updating the caulking will give a fresh look to your shower tiles and will also protect against water damage.
Changing the bathtub or shower faucets
Faucets are the most touched surfaces in your bathroom and over the years they get used and damaged. Standards for modern faucets also change over the years which quickly make your shower look outdated. To modernize your shower without completely renovating it, you can simply change the faucets to the current trendy faucets.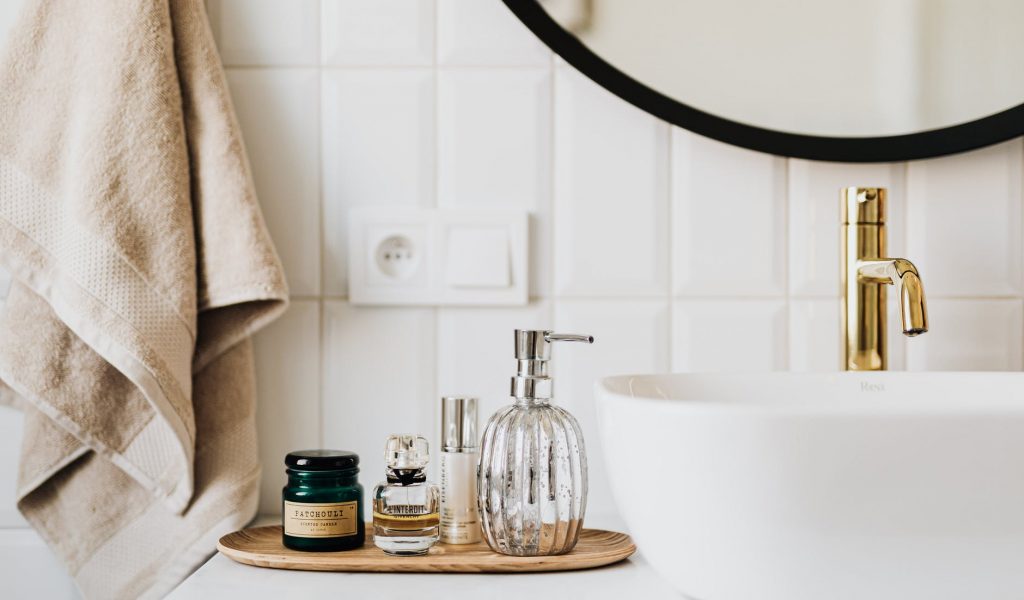 Step 6: Decorating the Bathroom
Decorating your bathroom is the final touch in your bathroom remodel. Your bathroom remodelling isn't complete without a few personal touches. If you're interested in seeing some bathroom remodel ideas, then this section is what you've been waiting for.
Plants –

Adding plants to your bathroom has quite an effect. There are certain plants best suited for the bathroom. Some of them are the Fiddle-Leaf Fig, Orchid, and the ZZ plant.

Shower Curtains –

Purchase a good-quality shower curtain. You can purchase a more minimalist design or give your bathroom a splash of colour with a brightly coloured shower curtain.

Shower Mats –

You can decorate your bathroom with a nice shower mat of your choice.

Storage –

Even though the bathroom vanity often offers a lot of storage, there are still storage options you could explore that can double as decor. You could consider metal bowls, hanging rods, a classic hanging mirror, and many more options.

Other Decor Accents –

You can also explore many other decor options for your bathroom. Plastics and ceramics tend to do well in bathrooms, so you may keep this in mind while searching for bathroom decor.
FAQ - The Most Frequently Asked Questions About Bathroom Remodels
Now, let's go over some FAQs!
How much does it cost to remodel a small bathroom?
It costs between $2,500 and $6,000 to renovate a small bathroom. The average cost of labour per hour in Canada is $90.
Can you remodel a bathroom yourself?
If you will only be painting the walls, painting the vanity, deep cleaning the toilet, and replacing the shower/shower head, you can remodel the bathroom yourself. However, if you need to replace the bathtub and replace the entire toilet, you may not be able to do those tasks successfully without professional help. If you're only doing a minor remodelling, there's no reason why you can't do it yourself. It is important to note that it may take you longer than it would take a professional.
Does remodelling a bathroom increase home value?
If you're looking to sell, then yes, remodelling a bathroom does increase the value of the home. Bathroom remodels actually promise the most returns as they are inexpensive and modernize the space. With returns as high as 80% of the remodelling cost, you're sure to increase the value of your home.
Do you need a permit for a bathroom remodel?
It depends on the province but generally, you don't need a permit for the sort of remodelling detailed in this article. You only need a permit when you're changing the structure or system of a building. For example, if you will be removing a wall or updating plumbing and electrical systems, you will most likely need a permit. Tiling the walls, tiling the floors, changing the toilet seat, and replacing the vanity does not require permits from any Canadian province. 
How do you remodel a bathroom for cheap?
If you have a tight budget and would still like to remodel your bathroom, here are some ways to save money. 
Discounted Materials –

Purchase the materials and items needed at a discount or at second-hand stores. You can also look online at websites such as Facebook Marketplace, Kijiji, Craigslist, or even eBay for good second-hand products. You can also try visiting thrift stores and yard sales.

Smaller Remodelling –

You can stick to remodel ideas that are minor and easy to do without the help of a professional. For example, painting, replacing the faucets, and decoration.
How long does it take to remodel a small bathroom?
It takes around 1-4 weeks, depending on the degree of remodelling taking place.
This article has discussed bathroom remodelling, what to expect, and provided an estimate of the cost. We hope this article has shown you that a bathroom remodel can be inexpensive and does not have to break the bank. There are many inexpensive alternatives you can take that will help you save money. If you're considering remodelling your kitchen as well, check out our guide on kitchen remodelling. 
Share this article on social media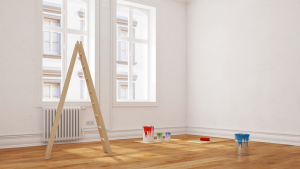 Moving tips
4 Types of Renovations Possibly Needed Before Moving Selling a house and moving are not just about packing everything in cardboard boxes and loading them into a truck. It is also ensuring that you present your
Read more »