5 Best Vancouver Notaries - Discover the Best Notaries Public in Vancouver, BC
A notary is a person authorized to witness the signing of legal documents contracts, often concerned with estates. Getting a qualified notary can save you from signing off on fraudulent contracts or agreements.
In Vancouver, all notary publics are lawyers and must be recognized and licensed through the Law Society of British Columbia. It is therefore important that your notary was granted their license through the Law Society of British Columbia. 
We have put together a list to make your search for notary services easier. This list of the top 5 best notaries in Vancouver is based on careful analyses, comparing several online reviews, BBB ratings, years of establishment and level of experience.
How much do notary public services cost in Vancouver?
Prices for notary public services vary depending on several factors, such as the number of notary signatures needed. Typically, it costs between $40-60 to get a document notarized in Vancouver, while the legal costs of buying a property with a mortgage can range from $1,000-$1,400. 
(*Juris Notary)
MovingWaldo's list of the 5 best notaries in Vancouver, BC
MovingWaldo is Canada's #1 Free Moving Concierge Service. Since 2016, we help millions of Canadians tackle moving tasks in minutes. We care to take the stress away from moving by offering free tools, tips and tricks and referral of service providers that you can trust. MovingWaldo is everything moving under the same roof!
How are notaries public selected?
Our network of notaries you can trust is carefully built based on professionalism, years of experience, accreditation, awards and social proofs from customers. We care to help you through the maze of information the web provides about this unique industry. You can trust the notaries listed here to guide you and your family safely into moving day!
Are you a good notary public?
4.9 stars based on 201 reviews from around the web
Same-day notary appointments
Morris Notary is a firm founded and owned by Kieran Morris. Kieran is a lawyer, notary public, and commissioner of oaths. He is knowledgeable and skilled in document preparation and general notary services. Kieran also believes that document preparation and legal services should be accessible, affordable, and convenient. According to him, "Life can be hectic! We don't always have the time to plan and make appointments days or weeks in advance to see a Notary Public or lawyer."
Services offered in Vancouver
Power of attorney

Representation agreement

Real estate transfers – buying and selling

Certified copies

Consent letter for children traveling abroad

Affidavits

Statutory declarations

Separation agreements

Letter and document Writing

Unregistered vehicles and missing signatures declaration
Excellent reviews on the web

Same-day appointments 

Extended working hours, including weekends
Schedules can get tight as Kieran is the sole notary
Why MovingWaldo recommends Morris Notary for your notary services
Even while running a one-person show, Kieran is highly proactive and productive. With several 5-star client reviews, Morris Notary stands among the best notaries in Vancouver. His speed and professionalism make Kieran a favorite. You get to experience same-day appointments and notarization in about 5 minutes. You can also request a weekend appointment, and Kieran will be pleased to serve you. 
650 – 375 Water Street, Beside Waterfront Station, BC – V6B 5C6

Warning
: A non-numeric value encountered in
/home/customer/www/movingwaldo.com/public_html/wp-includes/media.php
on line
457

5 stars based on 169 reviews from around the web
Multi-lingual notary public (English, Cantonese & Mandarin)
Jerome Tsang Notary Public is a prestigious notary public conveniently located in a central location in Kerrisdale, Vancouver, BC. Jerome Tsang is committed to ensuring that families are more educated regarding legal documentation. The firm was founded by Jerome Tsang. He is one of the notaries who offer notary services in English, Cantonese, and Mandarin. Jerome Tsang stands on three pillars: integrity, excellence, and respect. These pillars help them work collaboratively with clients to help them achieve their objectives – providing an outstanding client experience for every client, every time.
Services offered in Vancouver
Real estate transactions and refinance

Wills and estates

Powers of attorney, representation agreement, advance directives

Notarization

Authentication
Mon-Fri 9:30 a.m. to 5:30 p.m. and Saturdays by appointment.
Multi-lingual notary services

Great customer service

Working hours extend to Saturday
Why MovingWaldo recommends Jerome Tsang Notary Public for your notary services?
Jerome Tsang Notary Public offers notary services in multiple languages. This unique quality means they can provide notary services to a broader range of people. Jerome Tsang delivers on its promise to provide convenient and accessible notary services to families, as seen in several positive reviews online. Jerome Tsangs comes highly recommended by its customers and also by MovingWaldo. Services are also available on Saturdays, on demand.
5704 Balsam St #205, Vancouver, BC V6M 4B9, Canada
4.9 stars based on 143 reviews from around the web
Real estate and estate planning experts
A.J. Kwong Notary Corporation and its members take pride in delivering outstanding notary services to the public. The notary company was established in 2015. Since then, A.J. Kwong has grown into an industry giant, focusing on real estate transactions and estate planning matters. Coupled with his educational background, he attained his commission as a notary public in 2015. A.J. Kwong has lived the majority of his life in the South Granville Area of Vancouver, making him highly familiar with the region and one of the best people to offer notary services in Vancouver.
Services offered in Vancouver
Real estate: sales, purchases, family transfers, mortgages and refinancing, easements and rights of way, and more.
Estate planning: wills and estate planning, powers of attorney, representation agreements, health and healthcare directives, and executorship.
Notarization: letter of invitation, travel abroad letter for minors, a witness of signature, statutory declaration, affidavit, and more.
Mon- Fri 9 a.m. to 4 p.m.
A friendly notary according to multiple reviews

Responds fast to inquiries 

Extended working hours (by appointment)

Accessible office with ample parking
Why MovingWaldo recommends A.J. Kwong Notary Corporation for your notary services?
MovingWaldo recommends A.J. Kwong Notary because of its focus and expertise in real estate and estate planning matters. He is known to be friendly and to give quick responses. With about 15 years of combined notary experience, A.J. Kwong is an excellent choice for all your notary needs and real estate matters. His physical office is accessible and has ample parking. As one of the best notaries in Vancouver, he also offers extended working hours by appointment.
316-1529 West 6th Avenue, Vancouver, B.C. V6J 1R1
4.6 stars based on 43 reviews from around the web
Award-winning Notary Public
David Watts Notary Public is one of the best notary services in Downtown Vancouver. The firm was founded by David Watts in 2006. David received the Society of Notaries Public of British Columbia's BDO Dunwoody Award "in recognition of receiving the most consistent marks in all subjects during the Notary Education Program and the Notarial Statutory Examinations." Since then, David Watts has gone on to win multiple individual and company awards. He is voted as "Best Lawyer/Notary to use when Buying/Selling Real Estate" and "Best Notary" in the Georgia Straight's Best of Vancouver; 10 times winning. David is currently president and has been a director of the Society of Notaries Public of British Columbia since September 2011 and continues to serve on several committees.
Services offered in Vancouver
Real estate: buying, selling, transfer, mortgages, refinancing
Wills & power of attorney: wills, banking, business documents, real estate matters, and more.
Notarizations: notarizing and certifying the authenticity of affidavits, statutory declarations, travel consents, and other documents.
International & US public notary services
Award-winning Notary Public

Fast service

Industry leader and head of several notary committees
No extended working hours or weekends hours
Why MovingWaldo recommends David Watts Notary Public for your notary services?
A highly-decorated and awarded expert like David Watts deserves all the recommendations. With a track record of 10 Georgia Straight's awards, David Watts can effectively deliver all types of notary services. David also serves as the president and director of the Society of Notaries Public of British Columbia, which shows his leadership capabilities and credibility. You need not worry about broken laws or policies. With a solid track record and excellent customer reviews, David gives a fast service and is one of the best notaries in Vancouver.
1412-675 West Hastings Street, Vancouver, BC V6B 1N2
4.6 stars based on 46 reviews from around the web
Over 45 years of experience
D. Mehta and Associates Notary Public is one of Vancouver's foremost notaries. They are expert notaries and commissioners of oaths. They can dispense legal advice on real estate matters, contracts and draft public instruments such as wills and powers of attorney. They have been members of this group since 1993. Devika Mehta is driven by the mission to deliver professional services with the highest integrity and earn clients' trust and respect by consistently placing their interests first.
Services offered in Vancouver
Purchasing or selling a residential property

Remortgaging your residential property

Drafting real estate contracts

Drafting your will, power of attorney or representation agreement

Notarizing or verifying your documents
Up to 47 years of combined notary public experience

Attentive to clients

Extended working hours are available by appointment
Why MovingWaldo recommends Devika Mehta Notary Public for your notary services?
Devika and her husband Sanjay have established Devika Mehta Notary Public as a force to reckon with in the industry and Vancouver. Being one of the foremost couples to serve as a notary public, they have spent up to 47 years of combined experience satisfying their clients. MovingWaldo also recommends Devika Mehta Notary Public for their professionalism and promptness. They are attentive to their clients and offer extended working hours, by appointment.
102-1401 West Broadway, Vancouver  BC V6H 1H6
Frequently Asked Questions about Notaries in Vancouver
Why is it important to hire notary services belonging to the Society of Notaries Public of British Columbia?
The practice of notarizing in British Columbia is monitored and governed by the Notaries Act and the Society of Notaries Public of BC. Under the act, legal practitioners can perform notary services approved by the Supreme Court of British Columbia. These unique legal advisors are highly trained in providing numerous non contentious services, including land law and all the necessary personal planning tools available to the people of BC – Wills, Powers of Attorney, Representation Agreements, and Advance Directives.
What services can you get from a notary public in BC?
A notary public has all the powers for taking affidavits in BC and can also witness or certify, and attest, the execution of a document, and certify and attest documents to be true copies of the original.
Do I need a real estate lawyer or a notary public when buying a property in Vancouver?
When buying a property in Vancouver, you can either use a real estate lawyer or a notary public because all lawyers in British Columbia are also notaries public. Both can legally act as BC Notaries.
(*David Notary)
Moving is often synonymous of stress, long administrative tasks and a significant waste of time and money. MovingWaldo helps you solve all these problems in just a few clicks! After some shameless self-promotion, we invite you to discover our free moving tools available to all.
Update your address on all your accounts

Connect the Internet, TV and phone.

Secure home and auto insurance

Find resources, checklists and more.
We bring together more than 700 organizations across Canada with a single and simplified form.
Share this article on social media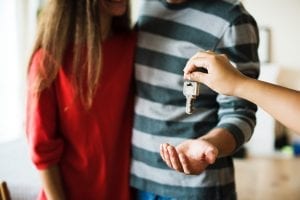 Address Change Guides
How to change my address with the Property Assessment and Taxation Services? The Property and Assessment Services are responsible for the assessment of real and personal property. Regular reassessments are made to make sure that property
Read more »
Check out MovingWaldo's free moving platform and find everything you need for your move. No sign up required!