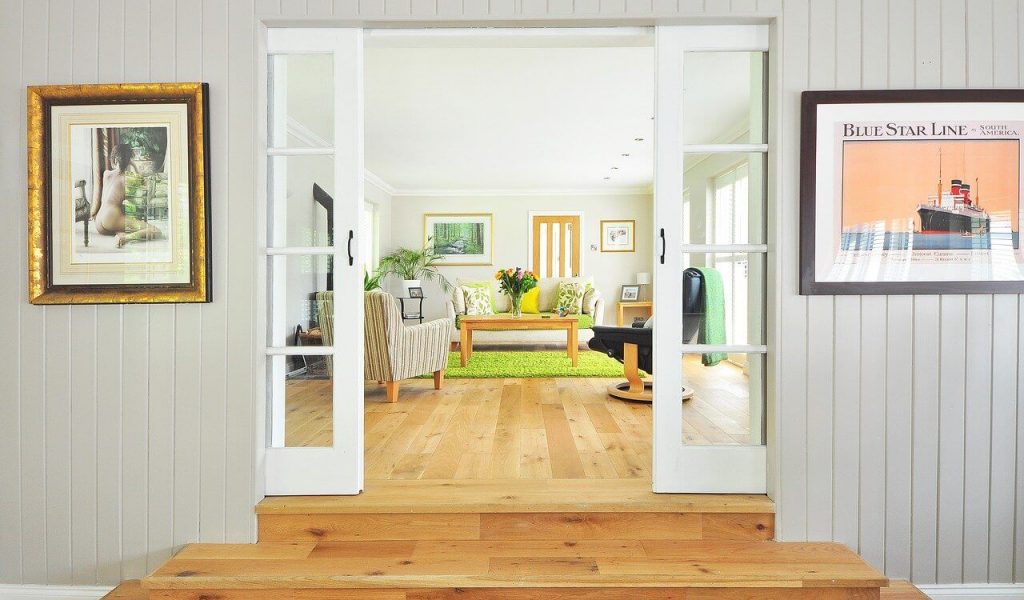 Evaluate my Property: How Much Is My Property Worth?
If you are thinking of listing your property in the near future, it will be ideal to do a property value assessment. A property assessment will let you know with a great deal of certainty just how much your property is worth. Even if you don't plan to sell the house at all, knowing its worth is not a bad idea. Fortunately, there are so many ways to evaluate property using proven techniques and methods. One way is to use online resources like house value estimate tools. These tools are easy to use and provide users with near-accurate results.
Another way to do a property value assessment is to use the services of a professional home appraiser. Professional appraisers evaluate the value of real estate and provide clients with the true value of their homes. In this article, we will address all you need to know about property valuation in Canada and all the steps you need to take to evaluate your property.
Everything You Need to Know on Evaluating your Property
Are you moving and wish you had some help? Check out our free interactive checklist.
Tackle Your Move in Minutes.
1. Save time with every task
2. Access exclusive deals
3. Track your progress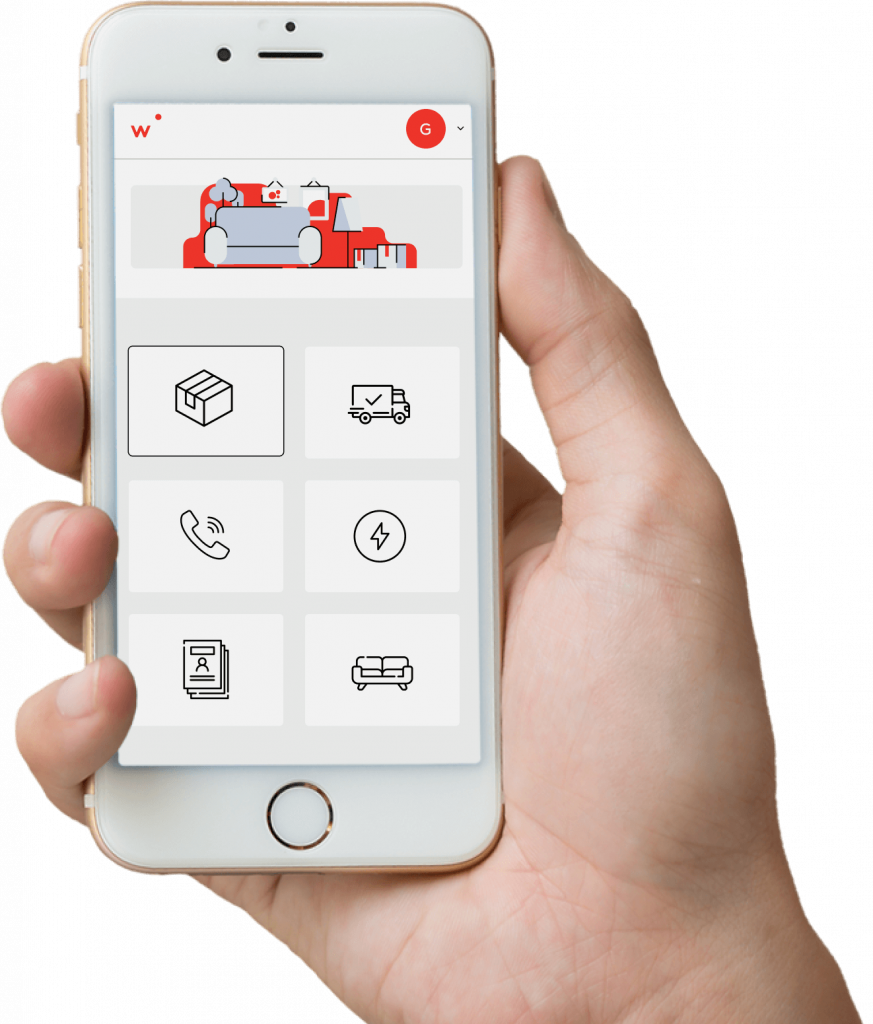 What Is a Home Appraisal?
A home appraisal is one of the major steps involved in the buying and selling of real estate. A home appraisal is simply an accurate and unbiased valuation of a property by a professional appraiser to determine your home value. Appraisals are necessary when a property is about to be bought or sold in a refinanced arrangement. In a purchase and sale situation, sellers and financiers use appraisals to determine whether the house's selling price in question is worth the value when the features, current conditions, and location of the property are factored in. 
Lenders in the real estate industry rely on appraisals to be certain that they are not handing over more money to borrowers than what the house they are looking to buy is worth.
The Appraisal Process and Property Value Estimation
Essentially, appraisals are house value estimates that tell the true story of a house's worth. In most cases, lenders request for this document, but it is the borrower looking to close a real estate deal that pays for it. There are professional real estate appraisers who evaluate property using different metrics. The professional appraiser contracted to do a property evaluation relies on the following to do an accurate house value estimate.
The selling price of similar properties in the area

Amenities in the house and key physical features

Structural conditions of the interior and exterior space

Current nature of the surrounding area
In a home appraisal document, the report must include the following data
A sketch of the property's exterior

The surrounding streets 

Data from public land records, tax records, sales data

Pictures of comparable properties used 
Ideally, appraisals are very important for the buyer looking to buy the house and the lender who will provide the funds to close the sale. Without an appraisal showing the house's true value, the lender will likely not release the funds to close the sale since there is no way of knowing if the amount the borrower is looking to borrow is worth the value of the house he or she wants to buy.
Importance of a Home Appraisal
Appraisals are important because they protect your investments. As a buyer, they ensure that you do not overpay for a property, but if the property is yours, appraisals let you know just how much your house is worth on the open market. On a general note, appraisals prevent an over-valuation of real estate by sellers. With this document, securing financing for a home purchase is easy provided other requirements are met.
When Should a Home Appraisal Be Done?
A home appraisal should be done after you have inspected a house you want to buy and an offer has been made. Appraisals are mostly paid for by buyers, not sellers.
How Can I Get an Appraisal on my House?
If you want to get an appraisal on your home, there are key steps you can take.
Step 1: Ask for Referrals for your Property Evaluation
The first thing you need to do is to ask for referrals. Even if you know of a professional appraiser, it pays to ask around to get more options. To get the best service, you may ask family, friends, or work colleagues if they know of a professional you can hire. You may also search for them online. Remember, you are looking for a professional who knows the local real estate market well enough, not just anybody operating outside your local area.
Step 2: Hire a Professional for your Property Evaluation
You want an expert who knows the job, so now is the time to review the experts you have found. You need to review their professional licenses, level of experience, and area of operation. Their professionalism and work ethic are also very important traits you want to look at before you make a final hiring decision. Once you have decided on the expert appraiser to hire, you can now move to the next step.
Step 3: Prepare your House for the Visit
Before the appraiser shows up at your doorstep, you want to make sure that your property is in order. Every minute detail matters, so make sure that you clean the interior and exterior area. Leave nothing to chance.
Fix a date with the appraiser but in the meantime, gather all the documents pertaining to the house. Every single piece of documentation you have since the day you took ownership of the property should be arranged in a file because the appraiser will rely on some of them to do the house value estimate.
Step 5: Review the Appraisal Report
After the appraisal is done, the report will be sent to you or your real estate agent if you are working with one. Take the time to review the report to understand why your home is worth what the report says. Reviewing the report will let you know if all the necessary factors were taken into account during the property evaluation process. Important factors should be taken into account should include 
The property itself

Proximity to social services

Road network, among other factors.
At this closing stage, you can now list your property up for sale using the value provided by the appraisal report. However, if you are not comfortable with the appraiser's report, you may choose to get a second professional opinion to be sure.
How Is the Value of my Property Evaluated?
Many homeowners do not know how their homes are evaluated, and they should. If I want to know my house is worth before listing it, these are the factors that the house value estimate will focus on.
The Exterior and Interior Condition
The current conditions of the interior and the exterior will be reviewed. The walls, roofs, floors, and the general physical environment will be evaluated as part of the property evaluation.
The general layout of the house is another feature of importance. Are the rooms large enough? Is there easy access from one room to the other? Are the rooms well ventilated? These are some of the physical characteristics the appraiser will look at.
The current state of the plumbing contributes to the total value of a house. If the plumbing is in good condition, this will reflect the final value of the house. If the plumbing requires minimal or extensive repairs, the value of the house will reduce. This is because plumbing costs money, and whoever will buy the property will have to fix the plumbing to make it habitable. And as you know, repairs cost money. The cooling system is another factor that determines the value of a property. If the HVAC system is in good functional condition, this alone can raise its value significantly. In need of a plumber to fix repairs to bring up the value of your property? Here's a guide to choosing the best plumber.
Location and Other Amenities
The location of your home influences its value more than anything else. If the house is close to major road networks and surrounded by valuable real estate, landmarks, and social amenities like good schools, hospitals, and parks, you can be sure that many buyers will be willing to pay a good price for it. However, if the area is surrounded by old and worn-out buildings, bad roads, and little or no social amenities, the value will drop.
Tips to Get the Best Value for my Property
Always Fix Damages as Soon as They Occur
When any part of your property gets damaged, make sure you fix it as soon as possible. Leaving damages unrepaired may lead to further damages down the line. For instance, if you have a leaking pipe and do not fix it on time, this may lead to soaked walls and a weak foundation. Speedy fixing of damages will ensure that your house remains in good condition at all times.
Undertake Regular Renovations to Raise House Value
Don't wait until the house is looking worse for wear before you renovate it. Have a renovation timeline and stick to it. If you've decided to renovate the house every 2-3 years, then stick to the timeline. Regular renovation will help you save money, especially if you do it in steps. You may choose to fix the plumbing first then repaint the walls at a later time. You may choose to fix your fence before growing a garden around the house. If you renovate the house periodically, it will remain new and well maintained.
Cleaning the property, especially the surrounding area, is very important. Many homeowners only focus on the interior but pay little or no attention to the surrounding areas. This is not the way it should be. Should you decide to sell in the future, interested buyers will pay as much attention to the exterior as they will to the interior. Declutter the surrounding area by removing abandoned objects. Ensure that your living area is clean and waste-free. If you have a garden in your compound, ensure that there are no overhanging branches and overgrown weeds.
Helpful Tools to Get a First Free Home Appraisal
Hiring a professional home appraiser to evaluate your house's value is one of the surest ways to get a house value estimate, but it is not the only way. You can also use a free home appraisal tool. This tool is easy to use, and you don't have to pay for it. You can use it to get an almost accurate reading of your house's value. Here are some very useful home appraisal tools you can use.
Royal Bank Home Value Estimator
The Royal Bank Home Value Estimator is an easy-to-use tool that helps you do a quick property evaluation. All you have to do is answer a few questions, and the platform will generate an estimated value for your home based on the data you inputted and historical real estate data for the area.
Zolo is another home value calculator tool for generating instant home value estimates. When you log onto the site, you will be asked to enter the property's address, and the platform will use several data to generate a current value for the property. The data used include the value of nearby homes, the value of properties similar to yours, Canadian Census data, etc.
Royal LePage is a comprehensive property valuation tool for private users. From the comfort of your home, you can do a quick house value estimate. This platform has the resources to provide a near-accurate value of 90% of the residential real estate in Canada.
Wowa Home Value Estimator is another one. This platform uses state-of-the-art algorithms and thousands of data points to estimate the value of properties in Canada. After providing the answers to the relevant questions, you will get your estimate in a matter of seconds.
Remax is Canada's Leading Free Home Value Estimator platform. It is relatively easy to use, and you don't require any special skills to run a value analysis of your property. Remax uses inbuilt resources in conjunction with external data to generate real estate property values.
It does not take rocket science to know just how much your property is worth. You can hire a professional appraiser to do the property evaluation for you so that you can get an accurate value, or you can use a free home evaluation tool. To sale your home fast, a home value appraiser will give you a fair idea of how much your property is worth. It will also place you in a strong position to negociate in the sellers market for your house should you decide to put it up for sale.
Share this article on social media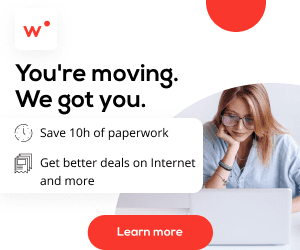 Related questions from the community
Have a question about your move? Ask our community.
Real Estate
Where To Start When Investing in Real Estate? Have you been saving some money to create a passive income source and generate stable cash flow? Or perhaps diversify your investment portfolio?  Why not become a landlord
Read more »
Check out MovingWaldo's free moving platform and find everything you need for your move. No sign up required!