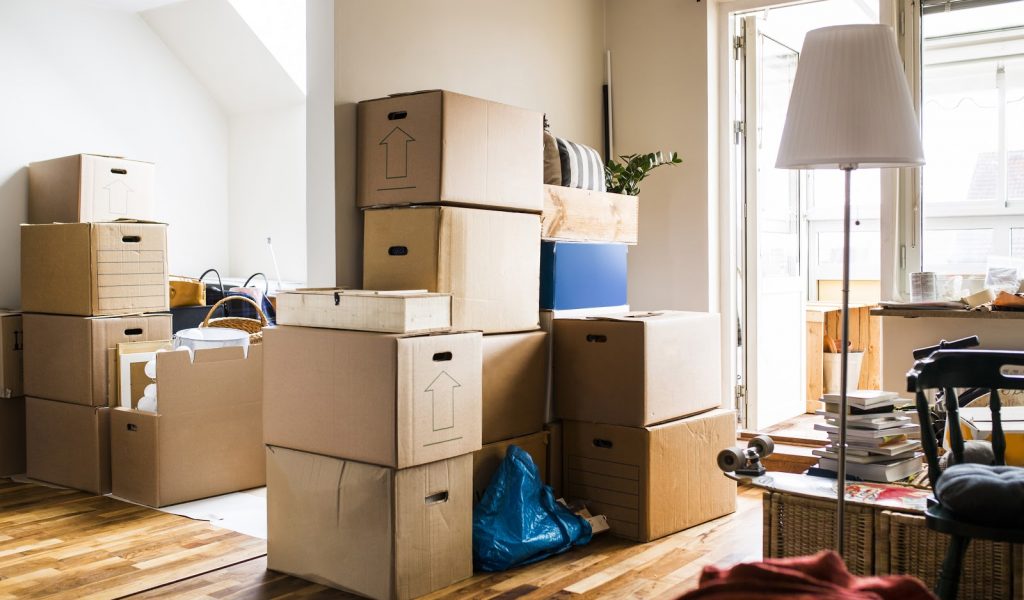 How Many Boxes Do You Need for Moving?
It's a common dilemma! You have a big move to plan but you're still unsure of how many packing boxes you need to buy. While there's no exact rule, you can estimate how many boxes you need for moving by examining your home and its contents. 
You want to avoid purchasing more boxes than necessary or have to make extra runs to the store because you didn't purchase enough. This guide will help you get an accurate estimation of how many boxes you'll need for packing based on different factors.
Amount of Moving Boxes Needed by Rooms
Rooms can vary in size and contents from one household to another so it's nearly impossible to know exactly how many moving boxes you will need to pack up your home. However, to help you, we've prepared an estimate of the average number of boxes each room of a house needs. 
For a typical family sized kitchen, a variety of different boxes are needed. You can, naturally, adjust quantities if you have a larger or smaller kitchen. To fully pack a kitchen you'll need 10 medium boxes, 5 large boxes, 5 extra-large boxes, and 6 dish barrel boxes.
As we all do, you probably store some fine dishes in the dining room. It's important that you make sure to protect them when moving as well as the table and the chairs. For the whole room, you'll need approximately 4 dish barrel boxes, 2 small packing boxes, and 2 medium boxes.
A typical living room can contain clocks, rugs, candle holders, vases, books, family pictures, etc. Unless you have a luxurious living room that doubles as a library, it should take you about 2 small boxes, 4 medium boxes, 1-2 large boxes, and one extra large box.
Bedrooms usually take up a lot of packing boxes just because they contain closets where most of our personal belongings are stored. For your master bedroom, you'll likely need 2 small boxes, 6 medium boxes, 6 large boxes, and 4-6 wardrobe boxes. The size of your closet can affect the number of boxes you'll need to fully pack your bedroom.
In case you have other bedrooms or a guest room you'll need 2 small boxes, 4 medium boxes, 3 extra large boxes, and 2-4 wardrobe boxes for your children's clothes.
Bathrooms need the least number of moving boxes so you may only need 2-3 small boxes and one medium box. 
Your home may also contain other spaces like a basement, laundry room, garage, or an attic so make sure you remember to consider them too when getting boxes.
Amount of Moving Boxes Needed by Home Type
The number of moving boxes needed will vary depending on the type of property you live in. As you can imagine, a large home will require more moving boxes than a small one. Here's an estimated number of boxes needed to move for every type of home:
A studio apartment is a small place that typically has one large room that serves as the dining room, living room and bedroom as well as one kitchen and one bathroom. A studio apartement's square footage is around 700 to 800 sqft. For this, you will approximately need :
12 small boxes 

10-18 medium boxes

5-6 large boxes

4-7 extra-large boxes
If you have a one-bedroom home, it means that you also have a living/dining room, a kitchen, and a bathroom. It's square footage can be around 700 to 900 sqft. You will therefore need : 
18-20 small boxes

20-30 medium boxes

10 large boxes

4-8 extra-large boxes
The bedroom usually requires more boxes than any other room because it contains the most luggage. If you have a two-bedroom home with a square footage between 1200 and 1600, you'll need about : 
35 small boxes

25-35 medium boxes

15 large boxes

6-10 extra large boxes
Three-bedroom home or more
To finish the packing job of a three-bedroom home successfully with a square footage from between 1700 and 2200, you will typically need a box count that looks something like this : 
38-42 small boxes

35-45 medium boxes

20-26 large boxes

8-15 extra large boxes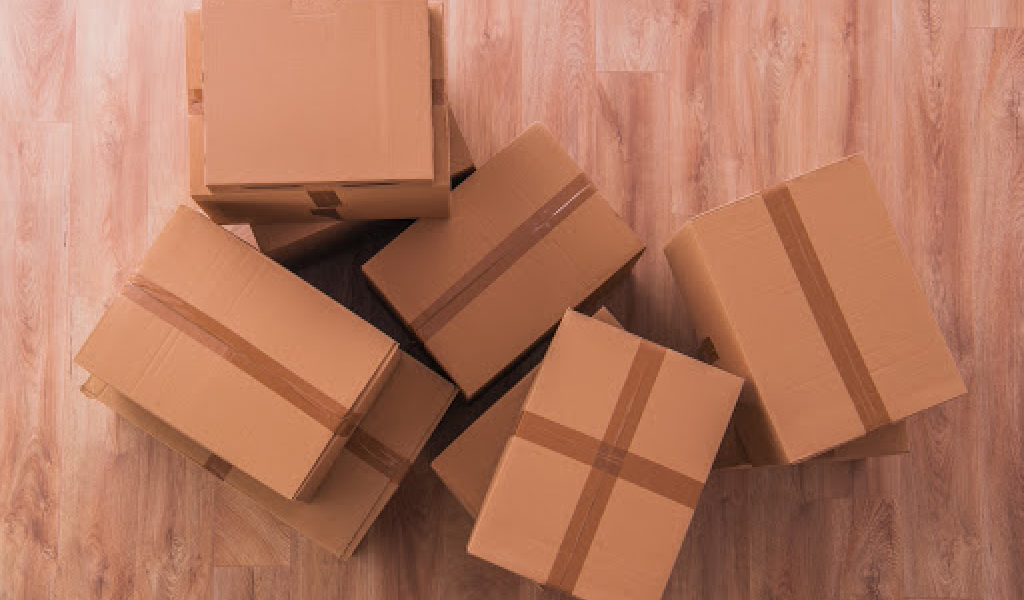 Number of Moving Boxes Needed Based on Lifestyle
Both your lifestyle and the way you manage your home can determine the amount of boxes you'll need to fully pack your things. Here are three major lifestyles that can influence the amount of stuff you have and thus the number of moving boxes you will need.
We're not referring to dumpsters, recycling bins are much cleaner and they are bound to contain boxes of various sizes. People order a staggering number of things online that get delivered to their homes so you'll probably be able to find plenty of empty boxes in the recycling bins of the building you live in.
Your home is jam-packed with your personal belongings because you hold on to everything that you buy or to anything that's given to you. In this case, you'll have to consider getting quite a few more packing boxes. It's better if you have too many boxes than if you run short in the middle of packing. 
To get a close estimate of the number of moving boxes you need, you can use a moving box calculator. You also can get the help of moving experts, who will take care of everything needed for your big move.
So you hold on to what you buy and to what's given to you, but you also get rid of what you don't need in your home anymore every once in a while to give it to charity. Wherever you lie between both lifestyles, if you analyze your personal belongings, you'll get a better idea of how many boxes you'll need for packing.
Different Types and Sizes of Packing Boxes You'll Need for Moving
There are two types of moving boxes; the standard ones and the specialty ones. Understanding the role of each one will help you use them efficiently.
Standard moving boxes are the kind of boxes you'll need the most to pack up your different home items. They come in four different sizes : 
Small box:

it's size is around 18" x 18" x 16" with a capacity of 1.5 cubic feet and a weight limit of 65 lbs. This box is used for small items, books, papers, etc.

Medium box:

the size of this box is around 16" x 12" x 12" with a capacity of 3.0 cubic feet and a weight limit of 65 lbs. 

Large box:

has an approximate size of 18" x 18" x 24" with a capacity of 4.5 cubic feet and a weight limit of 65 lbs.

Extra-large box:

has an approximate size of 24" x 18" x 24" with a capacity of 6.0 cubic feet and a weight limit of 65 lbs. 
Specialty boxes are custom boxes designed for specific loads. They can be really functional when standard-sized moving boxes aren't suited for some of your belongings. Here are four different types of specialty boxes that you may need to use when packing up your home: 
Wardrobe boxes

: they are great to move hanging clothes and make sure your clothes are not damaged during the move. They come in three different sizes : small (24" x 24" x 34"; 11.3 cu/ft), medium (18", 18" x 46" x 8.6 cu/ft), and large (24" x 24" x 48"; 16 cu/ft).

Dish barrel boxes

: they are used for packing breakable items such as glasses, plates or fragile antique items. They are usually double-walled to guarantee maximum protection. The size of a dish barrel box is around 18" x 18 x 28" with a capacity of 5.25 cubic feet.

Book boxes

: great for packing and moving heavy books. The size of a book box is 12" x 12" x 12", with a capacity of 1.0 cubic feet. 

Mirror and picture boxes:

these are custom-designed boxes that are used to safely transport framed items like pictures, mirrors, paintings and any other types of framed artwork. These boxes come in 3 sizes : standard (37" x 4" x 27"; 2.3 cu/ft), large (48" x 4" x 32"; 3.9cu/ft), and 4-piece box (40" x 60" x 3-½").
Other Packing Supplies You Need to Move
Besides moving boxes, you'll need other packing supplies that will help you protect your personal belongings in the moving process.
Packing paper and bubble wrap
The dimensions of moving boxes are usually expressed in volume (e.g., 1.5 cubic feet), edge length (e.g., 16 " X 13 " X 12 ") or in generic terms (small, medium, large). Small boxes are perfect to store heavier small items such as books or tableware. It is best not to fill large boxes with books or heavy items because it will be very difficult to move them. Instead, you should use large boxes to store bedding, clothing, pillows, plastic toys, etc.  Here are the dimensions of moving boxes: 
Small moving boxes

have a volume of 1.5 cubic feet (16 in X 13 in X 12 in) 

Medium moving boxes

have a capacity of 2 cubic feet (20 in X 13 in X 13 in) 

Large moving boxes

have a volume of 4 cubic feet (19.5 in X 15.5 in X 23 in)

Very large moving boxes

have a capacity of 6 cubic feet (24 in X 19 in X 23 in)
You'll need to tape the tops and bottoms of every box to make sure everything stays in. There are different types of packing tapes, which differ in strength, material, thickness, width and so on. So make sure you choose the kind that will ensure the safety of your items. We recommend that you avoid buying duct tape, masking tape, or cellophane tape because they won't provide a strong enough seal.
They are also known as furniture moving pads or moving pads. They are thick coverings used to safely move large items like furniture. They are typically used by moving companies to wrap and protect fragile pieces of furniture to prevent any damage from happening to them in the process of moving, especially inside the moving trucks. You'll need the moving blankets for your dining table, chairs, sofas and more.
Markers and labels will help you label your packing boxes. It's helpful to have 3 to 4 different colors of markers. Make sure you have at least one label for each box and a different color for each room. This will make it easier for you to find the box you're looking for when the time comes to unload. 
How to Save on Moving Costs ?
Moving can be very stressful from both a logistical and financial standpoint. Though some moving costs are unavoidable, it is still possible to keep them low and save money. Here are some moving tips you can use to help you just do that.
Donate or sell unneeded belongings
Think about downsizing your possessions in the months before your big move. Start donating or selling items that you no longer need in your life. This will help you save money and time when packing for a move, and time is definitely money in the moving process.
Find free moving supplies
Don't wait until you move to buy moving boxes and supplies, start collecting boxes that you receive or that you can find for free from retailers way earlier before your move. The more you can find on your own, the better. You also can wait for a sale to buy other supplies like packing tapes, bubble wrap and packing paper. 
You can get the help of your family and friends to help you pack everything. Packing is the step that takes the longest time during the moving process and is therefore the most expensive aspect of it. You can start packing room by room until the moving day. Make a moving checklist and use it to organize your packing process.
Choose a strategic time to move
If you need to hire a moving company, plan an out-of-season move. Also, think about scheduling their services on a weekday not a weekend, and mid-month not at the end of the month. This could save you more money than you think. Most moving companies keep their prices high when their services are the most in demand. 
Where Can I Store my Moving Boxes?
When you're planning to move or remodel your house, you often need somewhere to store your belongings in the process. If you opt for a moving company, you will get a careful, detailed and temperature-controlled experience. Your items will be carefully pad wrapped and remain intact until they are delivered. You can also get a detailed inventory of your goods for long-term storage. With the full service of moving and storage option, you pay for peace of mind.
Share this article on social media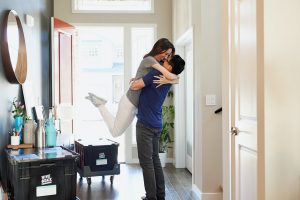 Moving tips
Best Places to Rent Moving Boxes in Canada. Moving can be tough, no matter how big or small the job is. Even if you think you can do it all yourself, you may still need to
Read more »
Check out MovingWaldo's free moving platform and find everything you need for your move. No sign up required!