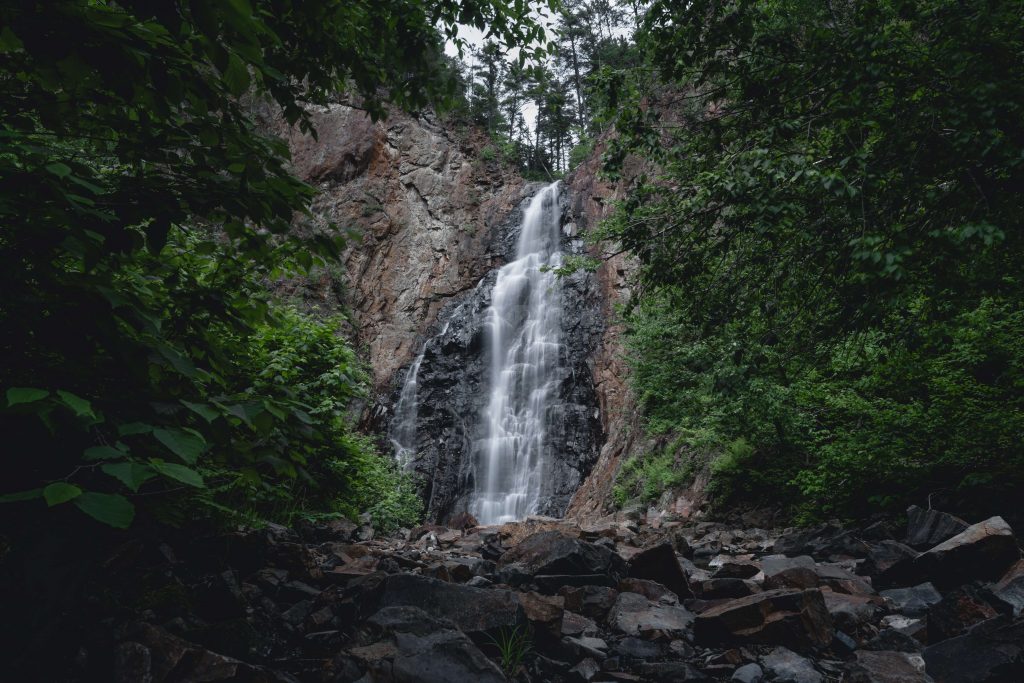 5 Best Fredericton Moving Truck Rental Alternatives to U-Haul
So, you've probably heard about the big Truck Rental company, U-Haul, right? Well, you know they are not your only option when it comes to renting a moving truck? Moving house is already a stressful business, you don't want the added stress of researching a truck rental company. Let us help you out with our 5 Moving Truck Rental Alternatives to U-Haul in Fredericton.
If you still have U-Haul in mind after reading about these alternatives, you can visit U-Haul's website to book online or call 1-844-937-3001 for more information or to rent your U-Haul moving truck. Don't worry, we got you!
MovingWaldo's list of the 5 best moving truck rental companies in Fredericton

MovingWaldo is Canada's #1 Free Moving Concierge Service. Since 2016, we help millions of Canadians tackle moving tasks in minutes. We care to take the stress away from moving by offering free tools, tips and tricks and referral of service providers that you can trust. MovingWaldo is everything moving under the same roof!
How are moving truck rental selected?
We believe in saving time and saving dimes. Therefore, we selected the best moving truck rental companies that will make your move easier and provide you with the best services. Trust our list for a smooth move.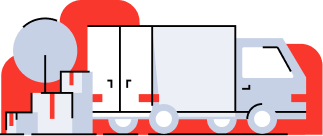 Are you a good moving truck rental company?
Ongoing American success story since 1957

Enterprise Truck Rentals is the car rental company that's known worldwide. The company is not only a rent-a-car service but they also have a truck rental extension. They have the same great reputation globally for both services. They are certainly giving industry leaders a run for their money.
Enterprise offer rentals for daily, weekly and monthly rental rates. They have a selection of pickup trucks as well as cargo vans in addition to their straight trucks, which range in size from 16' to 26'. They also offer commercial rentals too, making sure that each customer has a truck that's suited to their needs.
Inclusions and Exclusions
Enterprise services also include 24-hour roadside assistance as well as free pick-up, should you wish. However, they do not include Personal Accident cover, a damage waiver and there's no possibility of one-way rentals either. On the larger vehicles, there are also daily fees and mileage fees.
Great reputation globally

24-hour roadside assistance

Free pickup
Not all locations rent moving truck

No one-way rentals

Additional costs with daily mileage and fees
Why Should I choose Enterprise?
No matter what kind of vehicle you are looking for, Enterprise has you covered. This company is internationally recognized for its great service, and great-quality vehicles. Whether you just need a car for a small move across town, or a moving truck for across the border and into the United States, they have something for everyone. They offer extremely competitive rates as well as low mileage fees, so you don't need to worry if you're travelling long distances.

Enterprise also recognizes that renting a larger vehicle comes with a unique set of challenges, so they also have a range of products and services to help you load and unload your belongings easily.

High-quality truck rentals and expert support

Penske started out in 1969 and they've been growing ever since, helping thousands of people each year with their moves. With Penske, you'll get a great variety of Moving Truck to select from that will fit your need.
Penske has a wide range of trucks in its fleet. They have cargo vans, 12 foot, 16 foot, 22 foot and 26 foot trucks for hire. Penske also sells and rents moving supplies like boxes and tape.
Inclusions and Exclusions
Roadside assistance is included.
Key drop off after hours

24h roadside assistance

Often have coupon codes

One-way unlimited mileage offers
Additional charges added to the quoted price
Why Should I choose Penske?
Penske is a company that you can trust. This is another international brand that has built up a solid reputation for excellence and reliability. They offer vans and trucks in a variety of sizes so that you get all of the room you require for your moving needs.

Penske also provide their customers with a welcome range of extras that make your moving process a little easier. They frequently offer discounts, making their fees highly competitive with other companies. They also provide moving supplies if you need them, so that all of your belongings stay safe during transit.


Discount Truck Rental prides itself on its one-day rentals with no limit to the distance travelled, which are all low price too. They are also proud to be Canadian-owned with over 300 branches nationwide. Established in 1980, it's definitely a company you can count on.
Discount Rental offers all kinds of trucks for rental including Van, Truck, Pick-up Truck and Refrigerated Truck.
Starting at $32.51/day for a 16' cube truck
Inclusions and Exclusions
Collision Damage Waivers are usually included with Discount's rentals although fuel is not. Depending on the rental option, kilometres are sometimes included, and sometimes they are up to a certain limit.
Over 300 locations nationwide

Wide range of vehicles

Canadian company

Clean Car Promises
Why Should I choose Discount?
Discount Car and Truck Rentals really has something for everyone. They offer vehicles for commercial and personal use, for short-term and long-term. They have an entire section of their website dedicated specifically to vehicles for moving purposes, so that you can be sure you are getting the services that you require, making your moving process just a little bit easier.

Their staff are highly knowledgeable about the cars and trucks that the company offers, so even if you are not certain what you need, they can help you out. The company also offers moving supplies at certain locations, which is just one less thing for you to worry about.

Quality product, friendly service and great value

Budget Truck Rental is famous for their great deals. They are always offering promotions, which is a big plus in the truck rental business. They pride themselves with clean and safe vehicles of all sizes.
This company offers 12-foot cube trucks, 16-foot cube trucks, 20-foot cube trucks, 24-foot trucks cargo vans, and pick-ups of varying sizes. Find more about Budget Car and Truck Rental's offering here.
Starting at $98/24H for an appropriate moving size vehicle
Inclusions and Exclusions
Prices don't include mileage. Prices don't include obligatory insurance and liability. These cost between $16 and $30 each, depending on which ones are chosen.
Competitive pricing

Many deals available

Possibility to earn miles and points
Only offers round-trip rentals

Prices don't include mileage

Obligatory insurance and liability premiums
Why Should I choose Budget?
Like the name might suggest, Budget Canada Truck Rental is a well-priced rental service. If you only need a truck for same day moving, this is a great choice. Their hiring process is incredibly straightforward, and they have no hidden costs or fees. There is no vehicle licence fee or city surcharge, so you can easily budget based on the information you are given.

This company also offers completely tailored packages for those who want them, to ensure that you have everything you need for your specific move. Whether it is personal or commercial, Budget Canada Truck Rental can help you.

Quick and easy truck rentals at competitive prices

Home Depot is one of Canadian's favourite hardware and home supply store chains. Founded in 1978, the enterprise now offers a vast array of home improvement services, such as truck rentals to transport a small or big load. Since their stores are found across the country, you can easily rent a truck for a long-distance move.
Home Depot rental service has 5 different vehicles available for rental: cargo vans, pickup trucks, moving vans, open trailers and closed trailers. Depending on the size of your move, you can select which vehicle option is best suited for you, as all of the size and capacity information are available on their website.
Starting at 99.95$/day for a Cargo Van and 130$/day for a Moving Van
Inclusions and Exclusions
There is no extra mileage charge, the displayed prices are fixed. You do not need to purchase insurance, but need to prove that you are currently insured for your own vehicle.
Vast variety of vehicles

Offer one-way rentals (drop-off at another The Home Depot location)
500$ deposit on a credit card is mandatory

No possibility to pre-book vehicles in advance
Moving is often synonymous of stress, long administrative tasks and a significant waste of time and money. MovingWaldo helps you solve all these problems in just a few clicks! After some shameless self-promotion, we invite you to discover our free moving tools available to all.
Update your address on all your accounts

Connect the Internet, TV and phone.

Secure home and auto insurance

Find resources, checklists and more.
We bring together more than 700 organizations across Canada with a single and simplified form.
Frequently Asked Questions about Moving Truck Rentals
Should I hire movers or rent a moving truck?
You can rent a moving truck if you are looking for a budget-friendly option. While this choice might seem cheaper, it is essential that you compare total costs that will go into packing material, fuel of the truck, etc. If you don't have a lot of belonging, renting a truck will work for you. Otherwise, you can hire movers to assist you in packing and have an overall smoother moving process.
How much does it cost to rent a moving truck for one day?
Average cost of renting a moving truck for a day varies between $20 to $35 for small moves (one or two bedrooms) and $40 to $80 for mid-sized moves (two to three bedrooms). Cost per mile for both types of moves is approximately $1. It is advised that you should at least look at 4-5 moving truck rental companies, compare prices and services they offer, then decide upon the one that seems most satisfactory to you.
Will my credit card insurance cover my moving truck rental?
It is very unlikely that your credit card insurance would cover your moving truck rental. This is usually the case because of the size and weight restrictions. Besides, it is considered rather important that you confirm the insurance policy with your credit card company just to be more certain. However, if you are interested in getting moving truck insurance, collision damage waiver and supplemental liability insurance are regarded as safe bets. This is only possible if you have the option to choose your preferred type of insurance coverage because many moving truck rental agencies offer these insurance types in bundles. In that case, you will have to make a decision based on your needs.
Can I drive a moving truck with my every day's driver's licence?
Driving a big vehicle can be a little overwhelming and scary but you should know that driving a moving truck is very much like driving a standard vehicle. There is no need for a special driver's licence to drive a moving truck. These trucks do not come under commercial vehicles, therefore, your regular government issued licence would suffice.
It is crucial that you choose the right size of truck for the move and that you have your identification documents, insurance coverage and a valid driver's licence (make sure that your licence is not expired or suspended) to have a stress-free driving experience.
What size of a moving truck do I need for:
A room in a student apartment: 8 ft
A studio apartment: 10 ft
A 2/3 BR apartment: 16 ft
A 4 BR house: 20 ft
A mansion: 26 ft
You can hire a professional mover for a trouble-free-moving process.
Do I need a permit to reserve a parking space for my moving truck?
You do not necessarily require a permit to park your moving truck but it is better that you do get a permit because this promises you a parking spot and helps you avoid getting parking tickets.
However, if you want to park a moving truck on public space you will need a public space permit. Even with a permit, the space you want to reserve for your moving truck must be a defined parking spot.The permit fee costs about $50 and the application process can take about almost two weeks. Getting a permit is always a good idea as it makes your moving process hassle-free.
What are 5 tips to drive a moving truck?
Always examine the truck to get an idea of how it works. Make sure that everything (headlights, breaks, lights, turn signals) works perfectly, tires are properly filled with air and the truck has enough gas.
Check if there is any damage to the exterior of your truck to avoid getting blamed for something you did not do.
Remember to release the emergency break before you set off on your journey.
Do not start off with high speed, rather build your speed gradually as you go.
Maintain a safe distance with the car that is in front of you while driving.
Can I move my apartment with a trailer instead of a moving truck?
You can either use a moving truck or a trailer to move your apartment. Deciding between these two options depends upon several factors. If you have too many belongings, a moving truck will be more appropriate as it offers more floor space and you can easily stack your boxes on top of each other.
But, if you are considering using a trailer, you will find it easier to load and unload your belongings since a trailer is closer to the ground. Cargo trailers and utility trailers are the most common types of moving trailers. Cargo trailers are fully enclosed whereas utility trailers are open and cannot be locked.
What do I need to know before I rent a trailer?
Most important thing that you need to know is that there are different types of moving trailers. The common ones are cargo trailers and utility trailers. If you are looking for a more secure handling of your belongings, cargo trailers would be the more appropriate choice since they are enclosed and can be locked. You need to have a vehicle to pull your trailer. The vehicle should have a hitch system that can afford to pull a specific weight. Such hitch systems can be very expensive. Moreover, if the weather isn't looking so good or you have expensive belongings, it is advisable that choose a moving truck or a cargo trailer.
Share this article on social media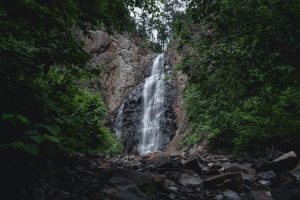 Internet Service Providers
5 Best Fredericton Internet Providers People that are moving out of their homes to a new location should always be aware of the things that they need to handle when they move. One of the everyday
Read more »
Check out MovingWaldo's free moving platform and find everything your need for your move. No sign up required!