Best 5 Vancouver Moving Truck Rental Alternatives to U-Haul
Looking for a Vancouver moving truck rental? Want to find an alternative to U-Haul? Read on to learn about five alternative moving truck rental companies to U-Haul in the Vancouver area. MovingWaldo's recommendations will show you a range of moving trucks in your area that are at an affordable price.
1. Universal Truck Rental
Universal is U-Haul's largest competitor and they offer coast to coast rentals across Canada.
Universal offers 16' trucks and 24' trucks.
Small truck from $29.95/day
Large truck from $39.95/day
The Google rating is based on 8 reviews only – one is a 4* review, the other is a 1* review. The management has responded to the negative review so it's evident that they care about their customers.
Inclusions and Exclusions
Prices don't include mileage – both options above have an added $0.69 per km – but this is clearly shown on the quoted price. Prices also don't include provincial tax or GST. The small truck ended up being quoted at around $55 per day including all taxes, a waiver but no mileage. All trucks have 24h roadside assistance included as well as GPS tracking.
Pros:
Well-known company
Lots of locations
Cons:
For Vancouver, it seems there are only 2 size trucks to hire.
Website not user-friendly.
There are lots of Universal locations nationally and they offer one-way rentals, so they're a good company to go for if you're moving long-distance. The closest location to Vancouver is nearby Burnaby.
Visit Universal to find your nearest location.
Telephone number: 866-518-0150
Are you moving and wish you had some help? Check out our free interactive checklist.
Tackle Your Move in Minutes.
1. Save time with every task
2. Access exclusive deals
3. Track your progress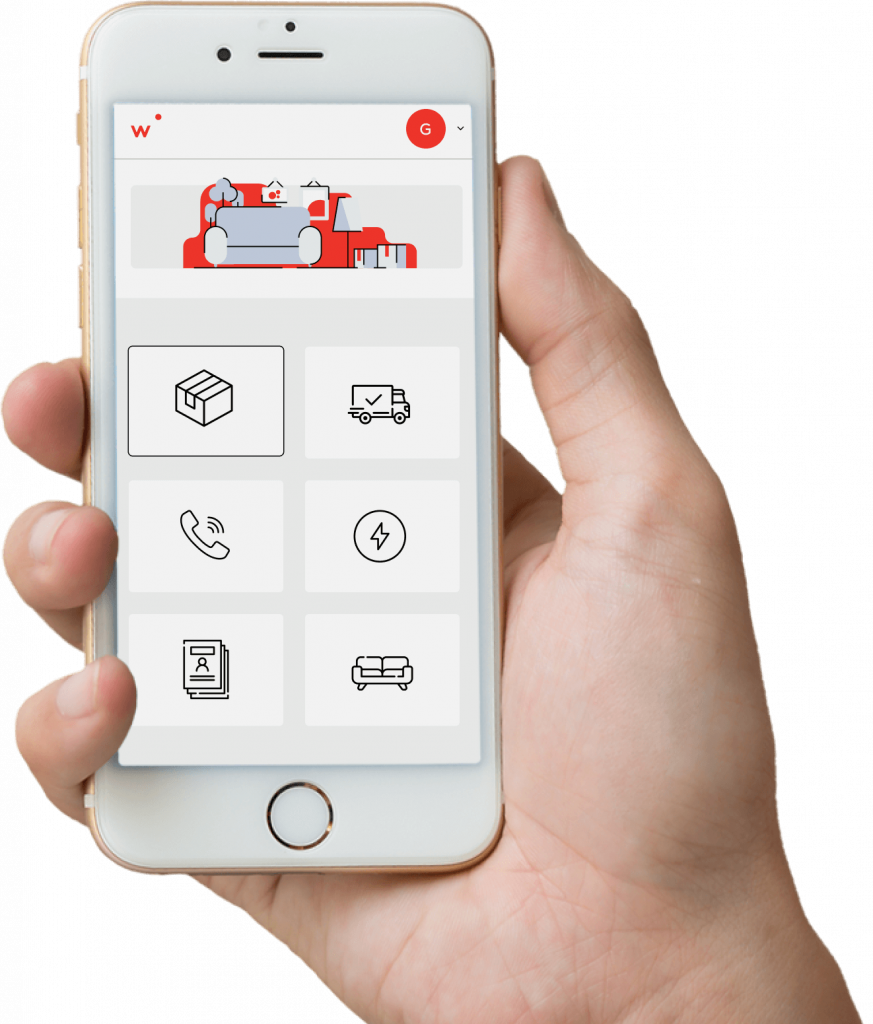 This company is a local rental company that serves the community in West Vancouver, North Vancouver and Horseshoe Bay. Lo-Cost Rent-a-Car mainly rents out cars but they do have an offering of vans and small trucks in their fleet.
This company mainly supply cars but they do offer pick-up trucks, cargo vans, 1-tonne trucks, and rate-based cargo vans.
For prices of their van and truck rentals, you need to call the office. The price of their car rental is very competitive, however, so you should expect a great deal.
Google's rating is based on 78 reviews for the Vancouver branch.
Inclusions and Exclusions
The quoted price does not include Damage Waivers and personal accident cover. Lo-Cost offers a variety of Collison Damage Waivers and Liability Insurances for a fee. Deductibles vary with each rental.
Pros:
Good reviews
Affordable prices
Local company
Cons:
No damage waivers included
As this is a local company, there is only one branch.
Visit Lo-Cost to find your nearest location.
Telephone number: 604-986-1266
Discount Truck Rental advertises low prices on one-day rentals with unlimited kilometers. They were first established in 1980 and are proud to be a Canadian-owned company. They now have over 300 locations nationwide!
Discount Rental offers everything from half-ton pickup trucks right through to 26' trucks! You need to explore the different branches in order to see what fleet they have at your required time and date.
½ ton pick-up truck from $98.28/day
16ft cube truck from $87.08/day
The Google rating is based on 24 Google Reviews and is about the branch located at St George Street. The Yelp review is based on the Richmond branch.
Inclusions and Exclusions
50km included. Collision Damage Waivers are usually included with Discount's rentals although fuel is not.
Pros:
Over 300 locations nationwide
Canadian company
One-way rentals
Wide-range of vehicles
Cons:
Hard to find availability for truck rentals online
Poor ratings
Discount Truck Rental has over 300 locations nationwide, including 3 in Vancouver, with a further 2 in nearby Burnaby and Surrey.
Visit Discount to find your nearest location. 
Telephone: 604-325-3399
DYSCO is a small privately owned and run business within Greater Vancouver and the Lower Mainland. They offer a wide range of services both to corporate renters and private renters. They also offer moving services as well as truck rental.
DYSCO has a wide offering from ¾-ton cargo van rentals to 5-ton trucks.
You are unable to see prices online and need to fill in a contact form or telephone DYSCO direct. Reviews suggest, however, that DYSCO has very competitive prices.
Google's rating is based on 55 reviews.
Inclusions and Exclusions
The DYSCO website states that prices only include the rental rates and that insurance, km rate and fuel etc. are an additional charge.
Pros:
Local company
Lots of different trucks
Website is clear and easy to read
Cons:
Pricing is not on the website
DYSCO is based in Vancouver and covers all areas of the Lower Mainland. They have a branch in Vancouver and one in nearby Burnaby.
Visit the DYSCO Services website for more information.
Telephone: 604-694-7772
Since 1969, Penske has been helping thousands of Canadians move home every year. They're nothing but experienced.
For moving home, Penske has high-roof cargo vans as well as a variety of cube trucks in 12', 16', 22' and 26' sizes.
16' cube truck from $99.99/day (before any discount codes are applied)
The quotation above would also need to add $0.39/km driven. There's also an environmental fee and a licensing fee to pay. CAA members receive a 12% discount on truck rental.
Google's rating is based on 74 reviews.
Inclusions and Exclusions
The quote above also usually includes 24-hour roadside assistance. There are no extra charges on the return of the truck as long as it is in the same condition with the same fuel level as when it was rented as well as being on time. You would need to pay a security deposit and taxes too.
Pros:
A great price
Great website to navigate
A good range of different trucks that are among the newest in the industry.
24-hour roadside assistance
Discount codes are visible on the website
Cons:
Unclear pricing with stating there are no hidden fees for extra mileage but there seems to be on the quote.
Penske has a branch in Vancouver. There is also one location in Burnaby, which is very close to Vancouver.
Visit Penske to find your nearest location.
Telephone number: 604-294-1251
Moving is often synonymous of stress, long administrative tasks and a significant waste of time and money. MovingWaldo helps you solve all these problems in just a few clicks! After some shameless self-promotion, we invite you to discover our free moving tools available to all.
Update accounts
Connect Internet, TV and Phone.
Secure home and auto insurance
Find resources, checklists and more.
We bring together more than 700 organizations across Canada with a single and simplified form.
Share this article on social media
Long distance moving
Moving is one of the most stressful things you can ever do. Whether it is residential moving, long distance moving, moving cross borders, or commercial moving, the process can be a disaster if you don't trust
Read more »
Check out MovingWaldo's free moving app that will save you up to 10 hours of paperwork. And it's free.