Best 5 Moving Truck Rental Alternatives to U-Haul in St. Catharines
Are you looking to move house in St. Catharines? Don't want to use U-Haul? Read on for five truck rental companies alternative to U-Haul in the St. Catharines area. We'll help you find the right moving truck for you at a great price!
Enterprise Truck Rental,
An international brand with a good reputation
Enterprise is a company renowned for its customer service across the globe. With Enterprise, you know that you're dealing with a well-established company that prides itself on a good reputation.
Enterprise has a good range of trucks. Available are: pickup trucks, cargo vans, and trucks between 16' and 26'.
½ ton pickup truck from $85.95/day
High-roof cargo van from $114.23/day
The Google rating is about the Enterprise branch located a few km down the road from St. Catharines in Grimsby. This is based on 2 reviews.
Enterprise have loads of locations across Canada but they don't do one-way rentals. The location closest to St Catharines is in Grimsby.
Visit Enterprise to book your truck.
Telephone number: 905-309-9729
Inclusions and Exclusions
24h roadside assistance usually comes included in the price with Enterprise as well as free pick-up. It isn't possible to do a one-way rental, though.  The prices quoted on the website don't include any waivers but the first 200km are free. Subsequent kilometers are charged at $0.20.
Pros:
Well-known company
Lots of truck options
Cons:
Some types of van require you to call the branch directly to discuss prices.
Budget Cars & Truck Rental,
Trucks with your pocket in mind.
The description of Budget is in its name! They are super cheap and have great deals on – often with promotion codes too!
Budget offer cargo vans, 16' cube trucks as well as a variety of pickup trucks too.
Prices were unavailable during research – the website requested a call to the branch to discuss booking trucks.
Google's rating is actually based on 33 reviews.
There are hundreds of locations across the North American continent. There is a single location in St. Catharines.
Visit Budget Truck to find your nearest location.
Telephone Number: 905-684-2375
Inclusions and Exclusions
Usually, Budget's quoted prices don't have waivers and accident cover included. Also, the prices usually include the first 150km and then every km after is chargeable at a rate of $0.22/km.
Pros:
Budget is known for its affordable prices
Cons:
No damage waivers included
Discount Truck Rental,
The right moving truck for your rental needs. Count on Discount!
Another truck company with a clue in its name! Discount Truck Rental has really low prices and offers unlimited kilometers. This company was established in 1980 is a Canadian-owned company. The business has grown to include over 300 branches in under 40 years!
Discount Rental offers everything from half-ton pickup trucks right through to 26' trucks!
Cargo van from $46.71/day
½ ton pickup truck from $69.31/day
Google: 3.6/5
Google: 4.2/5
Google's first rating is actually based on 50 reviews, the second is based on 38 reviews.  The second listed rating is about Discount's branch that's based in Welland, but this is really close. 
Discount Truck Rental has over 300 locations nationwide, including 2 in and near to St. Catharines.
Visit Discount to find your nearest location or to have an online quotation.
Telephone: 905-687-9979
Inclusions and Exclusions
Collision Damage Waivers are chargeable at $27.99 per day. All other taxes and fees are included in the quoted price. The cargo van comes with unlimited kilometers but the pickup truck had 300kms included plus $0.22/km thereafter.
Pros:
Over 300 locations nationwide
Canadian company
One-way rentals
Wide-range of vehicles
Cons:
When researching, we picked a random date 2 months in the future and there were only 2 trucks available at this time.
Ryder Truck Rentals,
See the difference...
This is probably the oldest truck rental company in the world! The idea of truck rental came to Ryder's founder Jim way back in 1930! The business has grown massively and Ryder now has one of the largest fleets in Canada.
Ryder offers cube vans between 16' and 18' and straight trucks of 20' and 26' as well as other types of vehicle.
Panel truck from $250/day
Panel truck from $1250/week
City van from $375/day
City van from $1875/week
Google's rating is based on 9 reviews.
There are over 800 locations across the whole of the North American continent.  There is one branch in St. Catharines.
Visit the Ryder for more information.
Telephone: 905-641-5531
Inclusions and Exclusions
Be careful: daily rates are calculated by calendar days, not 24-hour periods so the price listed above for the panel truck and city truck per day is actually a 24-hour period price from 10am to 10am the following day. Ryder is cheaper if you pick up and drop off on the same calendar day, although the branch in St. Catharines closes at 4pm every day. Damage coverage and liability coverage are compulsory additions but are not included in their quote prices.  The most basic packages start at $17/day and $16/day respectively. There's an additional charge of $0.99 per kilometer on the panel truck, which is expensive.
Pros:
Well-known company
Lots of locations
Quick check-in and check-out
Excellent rating
Cons:
Days are calculated by calendar dates, not by 24-hour periods, which can change the pricing
Compulsory additions to pricing mean that you don't pay what you first see.
Website was slow to load
Penske Truck Rental,
Well-know, reliable, and honest.
Penske are another well-known and reliable company. They have many branches across Canada.
For all your moving needs, Penske has the biggest range of cargo vans and cube trucks from 12' to 26'.
16' cube truck from $29.99/day
18' truck from $49.99/day
truck from $49.99/day
I'm sure you'll agree that that's an amazing price – I doubt you'll find a 26' truck that cheap elsewhere! Each kilometer is charged at an additional $0.79.  There's also an environmental fee and a licensing fee to pay too, though these are minimal.  CAA members will receive a 12% discount on truck rental.
Google's rating is based on just 5 reviews. 
There is a Penske location near to St. Catharines in Niagara Falls but hundreds of other locations nationwide.
Visit Penske for more information.
Telephone Number: 905-358-8772
Inclusions and Exclusions
Penske usually offer 24-hour roadside assistance.  There are no extra charges on the return of the truck as long as it has fuel level as when it was rented as well as being on time. You would need to pay a security deposit and taxes on top of the quotation price as well.  
Pros:
Excellent rating
An amazing price
Easy to navigate the website
Truck range is great.
Fleet is one of the newest there is.
Cons:
Price per km is more expensive than most other companies
So there we go, 5 alternatives to U-Haul in and around St. Catharines. These are all well-known national and international brands so they should be trustworthy and reliable! For St. Catharines, it seems that Penske might tip the post as it has excellent reviews, great availability and low prices.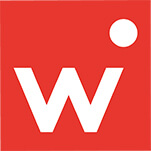 One website for all your address change | MovingWaldo.
Do you have any question concerning your address change? MovingWaldo has been the reference in this sector since 2015. In fact, our free online service allows you to communicate your new contact information to a selection of over 600 private companies and governmental institutions in less than 5 minutes!
To learn more about our free change of address service, click here.