Best 4 Moving Truck Rental Alternatives to U-Haul in Saskatoon
We understand that it can be difficult to know what truck rental companies are the best in your area. U-Haul dominates the market, but there are a range of other great companies in Saskatoon that are also readily available with different types of truck rental services. We have compiled a list with some important information, to help you pick out a company that best suits your needs.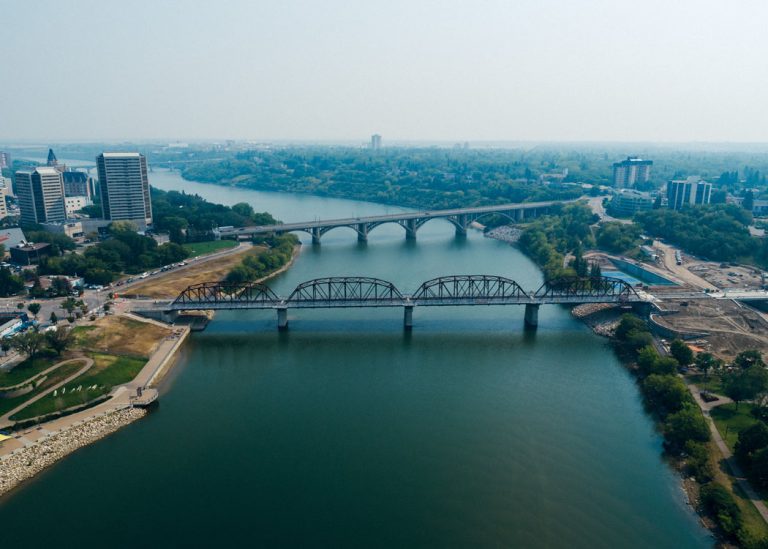 Easy Rent Auto,
Vehicle lineup with just the right truck for you!
Easy Rent Auto are here for all of your rental needs. They offer a wide range of vehicles for all budgets. As a company, they are dedicated to ensuring that their services are as convenient as possible – they are open 24 hours a day, and can provide extras such as trailer hitches, moving equipment, so that you do not need to seek this from anywhere else.
Easy Rent Auto is a vehicle hiring service for all of your car needs. Whether you need a pick-up truck, a moving van, or a tow truck, they have the vehicle to suit you.
Easy Rent Auto has moving trucks for hire, beginning at $80 a day, with a mileage fee of $.15 per kilometer.
They have a 4.9 rating on Google, based on 231 reviews. This is one of the highest-rated companies, with one of the greatest amounts of reviews.
There are four different Easy Rent Auto locations throughout Saskatoon, for your convenience. This includes a branch at the airport. You are able to return your rental truck to a different location to where you picked it up, meaning you do not have to drive all the way across town to return it.
Visit Easy Rent Auto to book your truck online.
Phone number: 639 471 4669
Inclusions and Exclusions
This includes 24/7 drop-off and pick up, so that you can rent the truck at your own convenience. The base price does not include insurance or roadside assistance, however, these can be purchased for extra.
Pros:
Unlike a lot of the other truck rental companies, Easy Rent Auto will allow you to rent a car from age 18 onwards (the majority of other companies require you to be older.
You can rent a removal truck even if you do not have a Canadian license – international drivers are welcome
You can also hire a driver with the truck for an extra fee if you are not comfortable driving it yourself.
Cons:
Their rental truck selection is minimal – they only have one option available. This may be problematic if you were looking for something larger or smaller.
Ryder Truck Rental,
When and where you need them!
Ryder is a company that sells and rents trucks throughout Canada. With over 80 years of experience and over 50,000 customers, they are professionals that you can trust. Whether your rental is for commercial or personal reasons, Ryder will provide excellent quality service. They are also focused on investing in the latest technology, to do their part to create a sustainable environment.
Ryder has a variety of trucks available for hire. They are not an all-around vehicle hiring service, they specialize purely in trucks. This gives them a far better insight into specifically truck rentals, as opposed to other hire companies that specialize more in cars.
All of the trucks available for hire (there are three different options) cost $112.95 per day. The mileage fee is $0.29 per kilometer.
The Saskatoon branch of Ryder Truck Rentals has a 4.3 rating on Google, based off of 12 reviews.
They only have one location in this city, 205-60th Street West, Saskatoon, SK S7R1E2. However they have branches throughout Canada and North America, so if you are moving cross country or internationally, they are a good option.
Visit Ryder to book your truck online.
Phone number: 306 244 848
Inclusions and Exclusions
Included in all of their trucks for hire are ramps for easy loading and unloading. Also, all of their rentals have automatic transmission and power steering, making them easy to drive, especially someone who is not used to being in control of such a huge vehicle. This cost does not cover fuel tax or variable fees if they are relevant to your specific hiring situation.
Pros:
Ryder Truck Rentals has a variety of different-sized trucks to suit your needs – there are options big enough for all that you need to transport.
You can reserve their trucks for commercial or personal services.
Cons:
This is one of the more expensive rental options available in Saskatoon.
If you are only moving within the city, you must return the rental to the original location (as there is only one branch within the city), which may be inconvenient.
Discount Car and Truck Rentals,
For all of your car and truck rental needs on a budget.
This Canadian owned-and-operated business has been renting vehicles since 1980. Although it has grown over the past few decades, Discount Car and Truck Rentals is still determined to "do whatever it takes to deliver a superior rental experience every time". With a number of locations throughout the country, they can provide specialized services for all your commercial and moving needs.
Discount Car and Truck Rentals have a number of different types of cars and trucks for hire, for both long term and short term rental.
No prices available online
Unfortunately, there is little information on Ryder's website regarding their truck rental prices.
There are two locations in Saskatoon, one of them is the airport, and the other is Saskatoon North. You are able to pick up and drop off the vehicle at either of these locations.
Visit Discount Car and Truck Rentals to book your truck online.
Phone number Saskatoon North center: 1 888 310 2277
Phone number airport branch:call 306 979 9199
Inclusions and Exclusions
This cost includes all necessary taxes and fees. However, it does not cover the cost of a collision damage waiver, which is necessary to purchase unless you can prove that you already have a transferable coverage policy. This also does not cover a fee for any drivers under the age of 25.
Pros:
Based on our research, this is the cheapest truck rental option available in Saskatoon.
Cons:
This option is only really ideal for drivers over 25, otherwise, there are extra fees
This is also the lowest rated option on this list.
Driving Force,
It's all about the experience.
Driving Force has over 40 years' experience with providing rental cars and trucks to Canadians. They pride themselves on offering customers the best value when it comes to rental services, no matter what their needs are. Each customer is provided with a unique service that caters to their exact requirements, to ensure that their rental process is smooth and they are satisfied.
Driving force offers a range of cars for hire, lease and for sale, as well as different truck rental opportunities.
For a standard 16ft cube van, it will cost $99.95 a day. You have 100 kilometers of free mileage per day, after that, it will cost $0.25 per kilometer.
This company has a rating of 3.9 on Google, based off of 42 reviews.
Bristol Truck Rentals is available across 12 locations in the GTA.
Visit Driving Force to find your nearest location.
Telephone Number: 1 866 947 9448
Inclusions and Exclusions
This cost does not include necessary fees such as GST, or the vehicle licensing fee.
Pros:
This is an ideal option for shorter distances as you are allocated 100 free kilometers before you have to pay mileage fees
Cons:
There is an extra young driver fee of $25 if you are under the age of 25
Universal Truck Rentals,
For all of your coast to coast truck rental needs.
Universal Truck Rentals  is one of Canada's only Canadian-owned coast-to-coast rental companies that specialize in truck rentals. They have locations all around the country for out-of-town moves, and can provide long-term and short-term rentals for personal or business use.
Universal Truck Rentals has two different truck options advertised for rent: a 16' truck, and a 24' truck, although their website does say that not all options are advertised.
For a 16' truck, it will cost $54.95. There is a mileage fee of $0.69 per kilometer (you do not get any free kilometers). It states on their website that this price is solely for their online reservation system, prices might differ if you try to book another way.
1 stars and 1 review on Google.
Inclusions and Exclusions
Taxes and fees are included in this price, as is a loss damage waiver and 24 hour roadside assistance. However, not all trucks come equipped with air conditioning.
Pros:
This is one of the cheapest truck rental companies in Saskatoon
They offer one-way rentals, which mean that if you are moving to a different city, you can drop the truck off at a new location, you do not need to bring it back.
Cons:
They have a limited truck selection, and although the sizing should be adequate for your needs, if you require extra options, it is possible they will not have them.
They have a very low rating on Google (however this is based off of a single review from four years ago, so is not necessarily a reliable rating).
Location and contact information:
So there are some of the truck rental companies in Saskatoon for you to consider, each with their own benefits and disadvantages. Whether you are looking for the cheapest alternative, or one that is closest to you, each option can provide you with services tailored to your exact needs. So you can decide for yourself which one is right for you!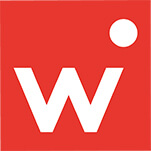 One website for all your address change | MovingWaldo.
Do you have any question concerning your address change? MovingWaldo has been the reference in this sector since 2015. In fact, our free online service allows you to communicate your new contact information to a selection of over 600 private companies and governmental institutions in less than 5 minutes!
To learn more about our free change of address service, click here.