Best 5 Moving Truck Rental Alternatives to U-Haul in Kitchener, Waterloo & Cambridge
If you live in Kitchener, Waterloo or Cambridge and are looking for a rental truck to help you move, take a look at what we've found below. Whatever your reason for not wanting to use U-Haul, we've found 5 alternatives for you. They are a mixture of local and national companies so we're sure there's something here for everyone.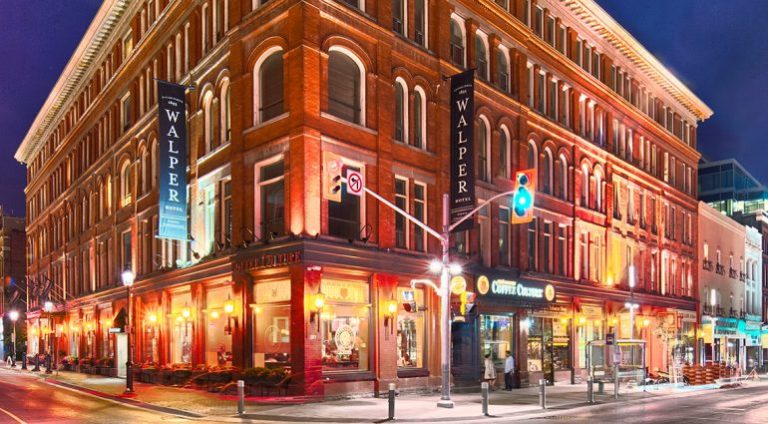 Jamieson Car and Truck Rental,
A local business that's as good as the big guys!
Jaimeson Car and Truck Rental is a small company in Kitchener with a branch in Woodstock. Their website is well-designed and easy to use – it sure rivals the bigger names! It is locally owned and operated and has been running as a company for over 30 years.
Jamieson offers everything from extended high-roof cargo vans to 24' trucks and even trailers.
Prices weren't available on the website; you are instructed to call the company directly. Their homepage offers 25% off truck rental prices in Kitchener. They also advertise low rates for long distance rentals.
The Google rating is about the branch in Kitchener and is based on 47 reviews.
There are two Jamieson's locations. One in Kitchener and one in Woodstock. 
Visit Jaimeson to find more information.
Telephone Number: 519-578-0760
Inclusions and Exclusions
For inclusions and exclusions, it is necessary to call the company and speak to them directly.
Pros:
Well-established company
Excellent reviews
Lots of truck options
Local business
Great website
Cons:
Requires calling them for quotations
Universal Truck Rental,
Helping you move, wherever you go.
Universal is a Canadian-owned company that is U-Haul's only coast-to-coast competitor.
They offer cargo vans and 16'-26' cube trucks.
16' truck from $29.95/day
There are hundreds of locations across the North American continent. There is one location in Kitchener.
Visit Universal to find your nearest location.
Telephone Number: 866-518-0150
Inclusions and Exclusions
The quoted price has a lot of additional extras to add on top. Firstly, there is a non-deductible Damage Loss Waiver of $20/day. There is also 13% HST added and a charge of $0.69/km. Trucks must be returned with a full tank of fuel. If Universal can add more than 5 liters of fuel to a tank then there is an admin charge of $50 plus the cost of the additional fuel.
Pros:
Cons:
Extremely poor reviews
Annoying 'talking' website
Kelly's Rent a Car,
A great selection of cars and trucks.
In operation since 1975, Kelly's has been serving the Cambridge community for over 40 years. It is independently owned and operated.
Kelly's has a 12' cargo van, a 16' cube van and a 24' straight truck available for hire.
Up-to-date prices are available by calling Kelly's directly.
Google's rating is based on 14 reviews and Facebook is based on 5 ratings.
Kelly's has 2 locations, one in Guelph and one in Cambridge.
Visit Kelly's for more information.
Telephone: 519-650-2608
Inclusions and Exclusions
Kelly's website says that rental is charged at an hourly rate but that mileage, insurance, and taxes are not included in the quotation price. There may also be additional fees.
Pros:
Well-established company
Local company
Good reviews on 2 sites
Cons:
No pricing information on their website.
Ryder Truck Rental,
Affordable quality trucks you can rely on.
Ryder is a popular truck rental company with an excellent reputation. It's been in operation a very long time so you know it has a business model that works and that they care about their customers.
With Ryder, you can rent a cube van (16'-18'), a straight truck (20' to 26') and lots of other vehicles. 
Panel truck $250.00/day
Panel truck from $1250.00/week
City van from $375.00/day
City van from $1875/week
Google's rating is based on 28 reviews.
Inclusions and Exclusions
Ryder are different in their price calculations. The above quotations are for one calendar day. If you pick up and drop off at 10am on subsequent days, for example, you are charged double this rate. On top of this, each kilometer is charged at $0.99. With Ryder, you also have to choose damage cover (minimum $17) and liability cover (minimum $16). For our example research quote, the City Van would cost us $848.00 (before any mileage was counted) – this is because the liability cover and damage cover are also charged as 2 days' worth.
Pros:
Well-known company
Lots of locations
Excellent rating
Cons:
Slow website
Bookings are over calendar days not 24-hour periods so everything was much more expensive
Carter Car and Truck Rentals,
A larger but still local truck rental business.
Carter Car and Truck Rentals have over 40 years' experience and have 7 convenient locations across the country.
The Carter website has a list of its fleet. As well as cars, they offer pick-up trucks, cargo vans, cube vans, 18′ trucks, 24′ box trucks, and 24′ flatbed trucks.
As of yet, Carter don't offer online reservations so we were unable to find any prices for trucks online. The company state that their rates are low. Their website also says that online reservations will be available soon.
The Google rating is based on 4 reviews. 
There are 7 Carter locations, one of which is in Cambridge.
Carter's website has a great range of information. 
Telephone Number: 519-650-3242
Inclusions and Exclusions
We were unable to get information of what is and isn't included in Carter's prices. However, their website states that there is a late fee of $60 per hour for trucks, so make sure you get back on time!
Pros:
Local company
Website has lots of information
Cons:
No pricing information on the website
So, there you have it – 5 alternative truck rental companies to U-Haul. We've tried to give you a mixture of local and well-known national companies. Whichever you decide to go with, we hope you have a great experience.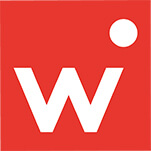 One website for all your address change | MovingWaldo.
Do you have any question concerning your address change? MovingWaldo has been the reference in this sector since 2015. In fact, our free online service allows you to communicate your new contact information to a selection of over 600 private companies and governmental institutions in less than 5 minutes!
To learn more about our free change of address service, click here.