Best 5 Moving Truck Rental Alternatives to U-Haul in Hamilton, Burlington & Oakville
If you've got a house move coming up and are looking at renting a truck in the Hamilton, Burlington and Oakville area, we're here to help. We've found 5 truck rental companies that are an alternative to U-Haul. Read on to find out which company is best for your needs.
Penske Truck Rental,
Well known, well respected, well stocked
If you're still wanting to use a big name, Penske is a well-known alternative to U-Haul that has branches all over the country.
Penske have a great range. You can hire panel vans, 16 foot cube vans, 18 foot cube trucks and 26 foot trucks.
Panel van from $29.99/day
16-foot cube van $29.99/day
The Google rating is based on 35 reviews.
There are two locations nearby. One in Burlington and one in Hamilton. There are a few hundred of Penske locations nationally too but they don't offer one-way rental agreements.
Visit Penske for information about this location. 
Telephone Number: 905-336-9679
Inclusions and Exclusions
Pros:
Famous company
A good variety of trucks
Cons:
The prices are deception – they lure you in with a good initial quote price but lots gets added on.
Carter Car and Truck Rentals,
Local and competitive.
Carter has 7 locations in South Western Ontario. It is a local company that is obviously quite successful at what it does.
From cargo vans to pickups to box trucks – Carter really cater for every truck rental need!
Prices for truck rentals are coming online shortly. At the moment it is only possible to get a quote and rent a car online. For truck rentals, you need to contact them directly.
Google: 4/5
Google 3.1/5
Google 4.8/5
Google's 1st rating is based on 24 reviews and is about the branch on Upper James Street in Hamilton. The second Google rating is about the Burlington branch and is based on 10 reviews. The 3rd rating is about the Hamilton branch at Barton Street East and this is based on 32 reviews.
There are 7 Carter locations in the South West of Ontario. There are 3 locations in Hamilton and one location in Burlington.
Visit Carter for more information about what this company has to offer.
Telephone Number: 519-650-3242
Inclusions and Exclusions
The prices are not online for trucks. The website has a FAQs section, though, and this does tell you that for each hour that you return a truck late, you will be charged $60. So, make sure you're not late if you use this company.
Pros:
Some great ratings, particularly the Barton Street East branch in Hamilton
A good range of trucks
A well-established company
Cons:
Only car rental is available to book online at present
Hoj Truck Rentals, Oakville,
A locally owned business that looks after the locals.
Hoj has been in the truck rental trade since 1993 and is a small, locally run business. What's great about Hoj is that they are open from 7am in the morning, which is great!
Hoj claims to have the widest range of trucks in the area! They have cargo vans, pickup trucks, 16', 20' and 24' box trucks in their fleet.
Hoj don't share their prices online, although they claim to be competitive. You need to get in touch with them directly for a quotation.
Google's rating is based on 37 reviews.
As Hoj is a small company, there is only one location.
Hoj's website contains lots of useful information about the company and their fleet.
Telephone: 905-827-2243
Inclusions and Exclusions
As quotations aren't available online we were unable to find out what they do and don't include.
Pros:
Local company
Wide-range of vehicles
Early opening hours
Cons:
Not possible to get an online quotation
4. Enterprise Truck Rental,
Great standards in truck rental.
You will have probably heard of Enterprise before and seen their distinctive vehicles out and about. Well, there is a branch near to you that can bring you all the benefits of using this big, well-known company.
Enterprise is well known for its great range of trucks. When researching, availability was never a problem on the random dates we inputted.
½ ton pickup from $85.98/day
High roof cargo van from $114.23/day
Google's rating is based on 5 reviews for the Burlington branch.
Enterprise have loads of locations across Canada, the US and the world. There is one location in Burlington.
Visite Enterprise for more information about their truck rental.
Telephone: 905-632-3432
Inclusions and Exclusions
Included in the initial quote price is VLF Rec and HST as well as 200km. Subsequent kilometers are charged at $0.20 per km. Damage waivers are $28.99 per day but this is optional.
Pros:
Well-known company
Lots of availability and locations
Excellent rating
Cons:
If you go with a big company like Enterprise, you're not supporting your local companies and local economy
Thomas Solutions,
Get the truck you need, when you need it.
 Thomas Solutions is a leader in the local truck rental trade in and around Hamilton. The company has been operating for over 50 years!
The Thomas Solutions shows a great range of trucks available to rent. These include pickups, cargo vans, dump trucks, flatbed trucks, and cartage trucks.
Prices weren't available online but there was the opportunity to complete a contact form which guaranteed a reply within 24 hours.
Google's rating is based on 23 reviews
This is a local company so there is only one location and it is in Hamilton.
Visit Thomas Solutions for more information.
Telephone number: 709-753-2277
Inclusions and Exclusions
Since prices and reservations weren't available online, we were unable to find out what Thomas Solutions includes and excludes from their quotation prices.
Pros:
Good rating
Photographs of their trucks on the website
Cons:
Quotations and reservations are not available online
The Hamilton, Burlington, and Oakville area have lots of truck hire options to choose from. In this review, we've tried to give you a mixture of international and local companies that have a good reputation. Whichever company you choose, we hope your house move runs smoothly.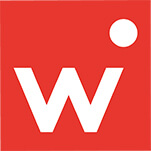 One website for all your address change | MovingWaldo.
Do you have any question concerning your address change? MovingWaldo has been the reference in this sector since 2015. In fact, our free online service allows you to communicate your new contact information to a selection of over 600 private companies and governmental institutions in less than 5 minutes!
To learn more about our free change of address service, click here.