Best 4 Moving Truck Rental Alternatives to U-Haul in Barrie
Looking for the best moving truck companies in Barrie? Here's how we help. There are a few alternatives to U-Haul in Barrie depending on your requirements. We've built a list of curated moving truck companies that you can trust, based on consumer reviews from around the web. Trust us to find you the best moving trucks near you in Barrie. 
MovingWaldo's list of the 4 best Moving Truck in Barrie
MovingWaldo is Canada's #1 Free Moving Concierge Service. Since 2016, we help millions of Canadians tackle moving tasks in minutes. We care to take the stress away from moving by offering free tools, tips and tricks and referral of service providers that you can trust. MovingWaldo is everything moving under the same roof!
How are moving companies selected?
Our network of movers you can trust is carefully built based on professionalism, years of experience, accreditation, awards and social proofs from customers. We care to help you through the maze of information the web provides about this unique industry. You can trust the movers listed here to guide you and your family safely into moving day!
Are you a good moving company?
4.4 stars based on 6018 reviews from around the web

Budget Truck Rental is famous for their great deals. They are always offering promotions, which is a big plus in the truck rental business. They pride themselves with clean and safe vehicles of all sizes.
Alberta
British Columbia
Manitoba
New Brunswick
Newfoundland
Nova Scotia
Ontario
Quebec
Saskatchewan
Starting at $98/24H for an appropriate moving size vehicle
Competitive pricing
Many deals available
Possibility to earn miles and points
Only offers round-trip rentals
Prices don't include mileage
Obligatory insurance and liability premiums
This company offers 12-foot cube trucks, 16-foot cube trucks, 20-foot cube trucks, 24-foot trucks cargo vans, and pick-ups of varying sizes. Find more about Budget Car and Truck Rental's offering here.
Inclusions and Exclusions by Budget
Prices don't include mileage. Prices don't include obligatory insurance and liability. These cost between $16 and $30 each, depending on which ones are chosen.
Why Should I choose this Moving Truck Rental Company?
Like the name might suggest, Budget Canada Truck Rental is a well-priced rental service. If you only need a truck for same day moving, this is a great choice. Their hiring process is incredibly straightforward, and they have no hidden costs or fees. There is no vehicle licence fee or city surcharge, so you can easily budget based on the information you are given. This company also offers completely tailored packages for those who want them, to ensure that you have everything you need for your specific move. Whether it is personal or commercial, Budget Canada Truck Rental can help you.
10-520 Bryne Dr, Barrie, ON L4N 9P6
4.1 stars based on 71 reviews from around the web

Discount prides themselves on their low-priced rentals that have no travel distance limitations. They are also proud to be Canadian-owned with over 300 branches nationwide. Established in 1980, they are definitely a company you can count on.
Over 300 different locations Canada-wide
Starting at $32.51/day for a 16' cube truck
Over 300 locations nationwide
Wide range of vehicles
Canadian company
Clean Car Promises
Discount Rental offers all kinds of trucks for rent which include vans, trucks, pick-up trucks, and refrigerated trucks.
Inclusions and Exclusions by Budget
Collision Damage Waivers are usually included with Discount's rentals although fuel is not. Depending on the rental option, kilometres are sometimes included, and sometimes they are up to a certain limit.
Why Should I choose this Moving Truck Rental Company?
Discount really has something for everyone. They offer vehicles for commercial and personal use as well as for short-term and long-term use. They have an entire section of their website dedicated to vehicles for moving purposes, so that you can be sure you are getting the services that you require, making your move just a little bit easier. Their staff is highly knowledgeable about the vehicles, so even if you are not certain what you need, they can help you out. The company also offers moving supplies at certain locations, which is just one less thing for you to worry about.
15 George St, Barrie, ON L4N 2G5
3.7 stars based on 63 reviews from around the web
Certified Car and Truck Rental aim to offer rental services that are convenient and suitable for your needs, whatever they may be. They strive to provide excellent customer service, so that the process of renting a car or truck is simple and stress-free. This company has a range of locations throughout Vaughn, Barrie, and surrounding areas, ensuring that all customers can find a location that is close to them.
Available on demand by phone
They offer 24/7 emergency services
They will come to you which provides more convenience in an emergency
Their website provides very little information on the rental cars and trucks that they offer
Certified Car and Truck Rental offer 24/7 emergency service rentals, so that no matter what your situation is, you know that you will be taken care of. They can come to you, and they promise no hidden fees, so that you know exactly what you are getting.
Inclusions and Exclusions
To learn more about what is included/excluded in their services, you can contact them directly via phone.
18 Mollard Ct, Barrie, ON L4N 8Y1
4.4 stars based on 48 reviews from around the web

Penske started out in 1969 and they've been growing ever since, helping thousands of people each year with their moves. With Penske, you'll get a large variety of moving trucks to select from which will suit all your moving needs.
Alberta
British Columbia
Manitoba
New Brunswick
Nova Scotia
Ontario
Quebec
Saskatchewan
Key drop off after hours
24h roadside assistance
Often have coupon codes
One-way unlimited mileage offers
Additional charges added to the quoted price
Penske has a wide range of trucks in its fleet. They have cargo vans along with 12 foot, 16 foot, 22 foot, and 26 foot trucks for rent. Penske also sells and rents moving supplies like boxes and tape.
Inclusions and Exclusions
Roadside assistance is included.
Why Should I choose this Moving Truck Rental Company?
Penske is a company that you can trust. This is another international brand that has built up a solid reputation for excellence and reliability. They offer vans and trucks in a variety of sizes so that you get all of the room you require for your moving needs. Penske also provides their customers with a wide range of extras that make your moving process a little easier. They frequently offer discounts, making their fees highly competitive with other companies. They also provide moving supplies if you need them, so that all of your belongings stay safe during transit.
181 John St, Barrie, ON L4N 2L4
Moving is often synonymous of stress, long administrative tasks and a significant waste of time and money. MovingWaldo helps you solve all these problems in just a few clicks! After some shameless self-promotion, we invite you to discover our free moving tools available to all.
Update your address on all your accounts

Connect the Internet, TV and phone.

Secure home and auto insurance

Find resources, checklists and more.
We bring together more than 700 organizations across Canada with a single and simplified form.
Share this article on social media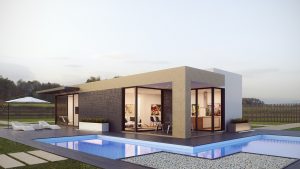 Home Security System
If you are moving into a new home, one of the main things that people worry about is how safe their new residence is going to be. A new home is always an expensive investment, and
Read more »
Check out MovingWaldo's free moving platform and find everything your need for your move. No sign up required!