Ultimate Guide for Moving a Washer and Dryer
The vast majority of Western homes have one these days: the washer and/or dryer.  Just how did we live without them before?  Of course, having one of these household appliances also means that we need to move them when we move home.  But, how do we do this?  Washers and dryers by their very nature tend to be heavy and bulky items.  You may need to call the experts when disconnecting them and while moving them but if you're going to have a go yourself, read on for our top tips.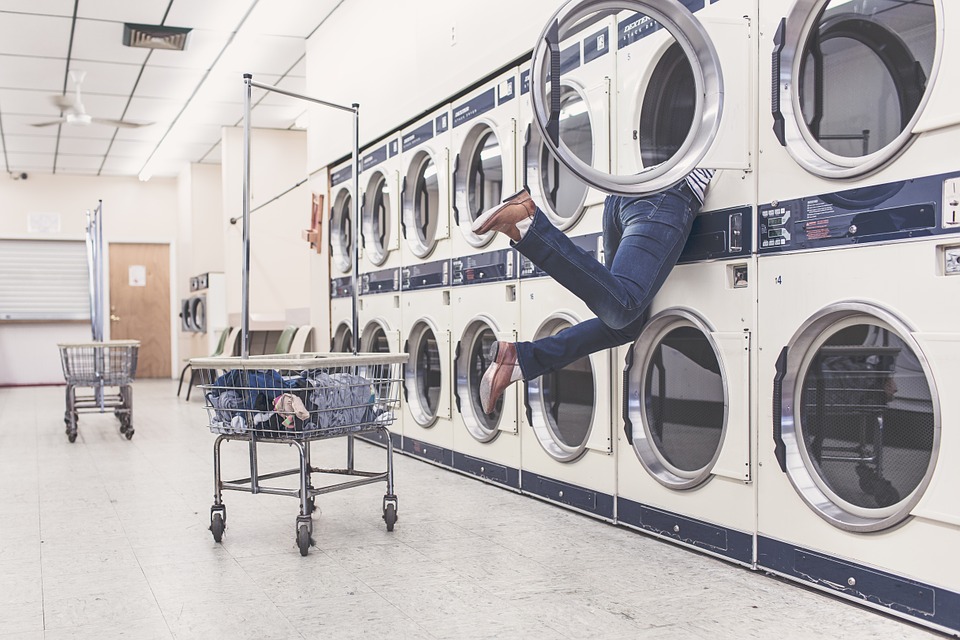 Preparing your washer for the move
This should be your first step.  Disconnecting the electricity is important for safety as well as maneuverability.
Turn off the water supply
Make sure that the water valve is turned off all the way.  You will need to ensure that both the cold and hot water valves if you don't want to make a mess all over your kitchen or laundry room floor!
Set it off on a wash (yes, really!)
This may seem an odd step to take but trust us! If you run a warm wash cycle for a minute or two, you will be able to pull out any residual water that was lying in the piping.  Once it is all out, you can then remove the drainage hose and stick it to the washer with duct tape or place it somewhere safe so that you remember where it is when you next need to reattach it!   You should also disconnect the water pipes from the washer and the wall and store them inside the washer or tape them to your washer with strong tape.
Now is the ideal time to clean your washer before you put it in its new home. Wipe the appliance with a damp cloth and soap which will remove any powder or detergent residues.  Next, make sure you dry it and air it thoroughly.  You should ideally leave your washer door open for at least 24 hours to prevent any mildew forming.
Secure the Drum if possible
Many washers come with a kit to secure the drum whilst moving.  If yours does not have one ask your removal company or truck rental company as they often have the tools to do this. If not, ask an electrician to help you.
Preparing your dryer for the move
You should unplug your dryer from the socket and make sure that all hoses are disconnected from the appliance.  For dryers that use gas, you will also need to shut the gas main off first.  Open a window too so that the area is kept well ventilated.  Once you have done these two steps, you can then disconnect the gas pipe.  The easiest place to store the hoses is inside the dryer itself.  If not, you could tape them to the appliance.  You should also tape the electric wire as you do not want a cord dangling causing you to trip whilst you are moving it.
Now is the ideal time to clean your dryer before you move.  Wipe the insides with a damp cloth including some mild soap to help remove any lint or residues that remain.  If possible, you should leave the door open for at least 24 hours so that it airs properly which will reduce the risk of any build-up of mildew in the machine.
Step-by-step guide on How to Move a Washer and Dryer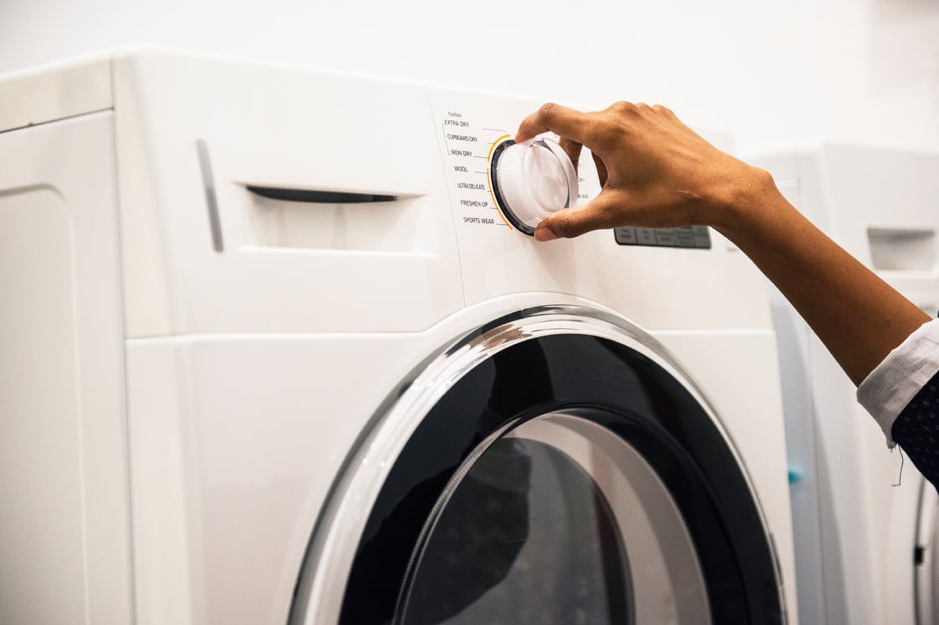 Load it on a hand truck or moving dolly
You should first pull out the appliance away from your wall if you haven't done so already when disconnecting the hoses.  You should tilt your washer forward and push the hand truck underneath it.  Make sure that you secure it in place with straps.  Take care when tipping the washer and the hand truck backward as the appliance will be heavy.
Slowly push the hand truck and make sure that you have someone else close by to help direct you through your home and around any obstacles that you may encounter.  If you need to go up or down any stairs, you will also need another helper.   Make sure that you move slowly and don't get overconfident down long and straight paths or hallways.  If you're feeling unsure then it is best to hire professional help. Your moving company or truck rental company should be able to help you with this.
Frequently Asked Questions about Moving Washers and Dryers (FAQ)
What should I know before I store a washer and dryer?
Washers and dryers are expensive household appliances.  If you are moving home but need to put your washer and dryer into storage for a while, you will need to follow some simple guidelines to ensure that they are in good working order once you need them again.  Of course, you should consult your machine's manual about how to store your particular model if you still have it.  If not, our general guidelines should keep you on the right track.
Keep the doors open slightly to make sure that there is air flow. You may need to place some sort of wedge to air this, such as a piece of thick cardboard.  If your storage space is limited, you could also use the drums of the machines to store any bed linens or blankets in the storage unit.  Of course, if you want to ensure that neither your fabrics nor your machines suffer from mold and mildew, you need to follow our cleaning tips above and pay particular attention to drying the machine once you are done.
Place a cotton sheet or a blanket over your machine whilst it is being stored. You should not use a cover that is plastic-coated as this will restrict the airflow.
How do you drain a washer for moving or storage?
After you have followed our general moving tips above, preparing your washer for storage is not all that different. Once the water supply has been turned off, disconnect the hoses and drain any water.  Once you have removed the drain hose you should lay it on the floor, allowing any more water to drain away.  After this, you should tilt the washer carefully by 4 to 6 inches to make sure that any remaining water in the machine is drained out.  Be careful when doing this, and don't do this if your other appliance, such as a dryer, is stacked on top of your other one!
Are washers and dryers heavy for moving?
The average weight of a washing machine is around 150 lbs.  Therefore, they are some of the heaviest items that you will move. Dryers have a similar weight, ranging between 150 to 200 lbs.
What should I know before I store a washer and dryer?
Before you store any appliance, you should give it a thorough clean.  This is true for all appliances but especially those that come into contact with water as they allow the possibility of mold and mildew to grow.   Make sure that your machine has had a proper clean and is dry before storage.  You should also store your machine with the door open a little so as to permit air to flow.  This will keep your machine in the best possible condition during the storage period. 
Share this article on social media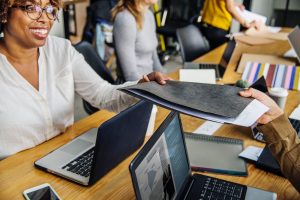 Moving provinces
Moving to another province requires organization. There are some things you need in place before you arrive. In this article we walk you through the 7 accounts you must open first, and exactly how to do it.
Read more »
Check out MovingWaldo's free moving app that will save you up to 10 hours of paperwork. And it's free.