Should I drive or ship my car? – Part 2
Read Part 1 of this article first.
To remind you of the context for this article, in February 2014 two co-workers and I were transferred from our Montreal office to Edmonton. Facing the "What should I do with my car?" dilemma, we all decided on different approaches. One drove the 3,700 kilometers that separate Montreal and the Oil City, the second shipped his car and flew, and I decided to sell mine — since it wasn't going to make it to my destination anyway. This gave me the idea of comparing two of those solutions: should you drive or ship your car when moving across Canada?
In Part 1, I examined five quotes from different Canadian car carriers for a fictitious move. I then went over the important elements to look for when selecting the best car shipping company. In the second part of this article, I will evaluate the cost of driving the vehicle. You will also find a link to my Google Docs Spreadsheet; please feel free to use it to estimate your own move.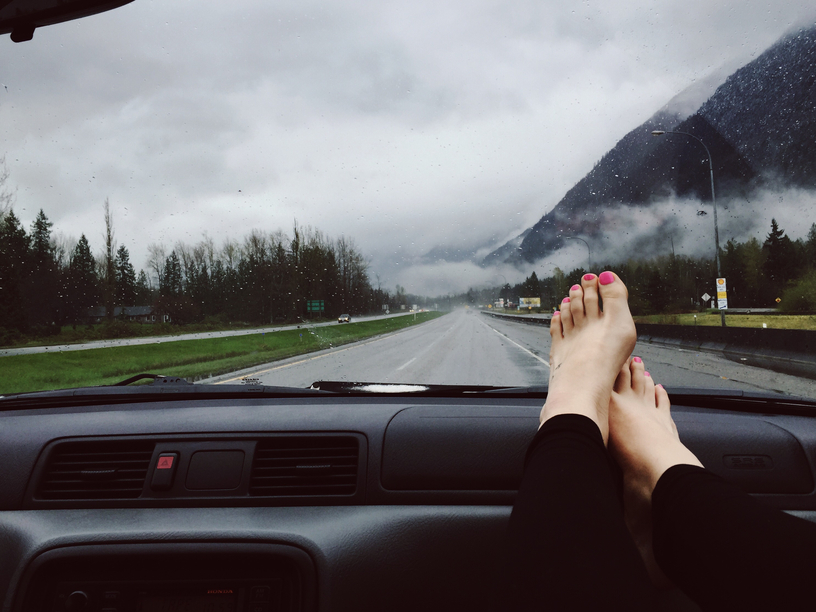 The fictitious move: Montreal, QC to Vancouver, BC
Moving Date: August 28th, just in time for school
The vehicle: 2011 Volkswagen Jetta 2.5L (Gas)
I made a list of all the expenses to expect if you drive your car across the country. Some of them, like gas, are pretty obvious, while some you need to think about a little more. Aside from fuel for your vehicle, you will need to budget for accommodations, meals, maintenance fees such as an oil change and tire or brake usage, car depreciation and in some cases, the daily loss of income if you need to take extra vacation days.
The table below shows the inputs for my mock move.
| | | |
| --- | --- | --- |
|  Inputs |  Units |  Value |
|  Total Travel Time from Google Maps |  Hours |  45 |
|  Travel time per Day |  Hours/Day |  10 |
|  Total Distance |  Km |  4600 |
|  Car Fuel Consumption |  Litre/100Km |  7 |
|  Gasoline Price |  $/Litre |  1.20 |
| Car Maintenance Repair and Tires |  $/Km |  0.170 |
|  Cost of Accommodations per night |  $/Night |  65 |
|  Number of meals per Day |  – |  3 |
|  Cost per Meal |  $/Meal |  15 |
|  Loss of Income |  $/Day |  100 |
Note that these values are subject to change, depending on the person and the move conditions. For instance, I set my food budget at $15 per meal, three meals a day. In my case, I will most likely have a small breakfast, stop three times for coffee on the way, eat a sandwich for lunch and have a good meal for dinner. That's personal. If you are well equipped, camping may also be a cheaper alternative than motels; while most hotels will be more expensive than $65 per night. Gas prices vary constantly over time, and also between provinces. I used a mean value as of June 2015. As for maintenance and depreciation of your vehicle, I used values from a study conducted in Canada by the Corporate Fleet service. If you are driving an older car, the depreciation cost per kilometre may be lower. Maintenance and repairs will also vary with manufacturers and models. 
Finally, the second table gives the detailed results calculated from the inputs above. One striking fact is that nearly half of the cost does not actually occur during your move. Your car depreciation, for instance, will only be felt when selling your vehicle.
| | | |
| --- | --- | --- |
| Results and Travel Costs |  Units |  Value |
| Number of Days driving | Days |  5 |
|  Number of Nights | Nights |  4 |
| Number of Meals |  Meals | 15 |
| Accommodation Cost |  $ |  260 |
| Meal Cost |  $ |  225 |
| Gasoline Cost |  $ |  386 |
| Maintenance Repairs Tires |  $ |  382 |
| Depreciation Cost |  $ |  782 |
| Loss of Income |  $ |  300 |
| Total Cost |  $ | 2359 |
If these results do not represent your situation, I invite you to use this spreadsheet to calculate the cost of your own move. Please leave comments if you have trouble with the spreadsheet. 
Something I have not talked about so far is insurance. This cost is really hard to evaluate since it will be different for everyone, and for every province. I would only suggest that you should advise your insurance provider before leaving and ask what they recommend in such situations. There might be an added cost for the extra distance driven.
Should I drive or ship my car – Conclusion
Let's wrap up the price comparison. In the first part of this article, we found out that a reasonable price for shipping a four-door sedan Terminal-to-Terminal would be approximately $1,650. In addition to this cost, you will have to consider the following additional costs: flight ticket, food for the travel day, transportation to and from the airport, transportation to and from the terminal (to drop off and pick up your car) and maybe a rented car while yours is being shipped. If you are lucky, someone is waiting for you at your destination and you will spare most of the transportation fees.
For this particular trip, driving your car is probably the least expensive option, although probably not the most comfortable or the safest. Make sure you evaluate your trip with your own inputs to make a proper decision. And, oh, this is a long drive so you will need to be mentally prepared for it!
Moving is often synonymous of stress, long administrative tasks and a significant waste of time and money. MovingWaldo helps you solve all these problems in just a few clicks! After some shameless self-promotion, we invite you to discover our free moving tools available to all.
Update accounts
Connect Internet, TV and Phone.
Secure home and auto insurance
Find resources, checklists and more.
We bring together more than 700 organizations across Canada with a single and simplified form.
Share this article on social media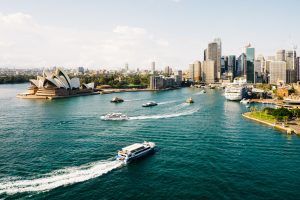 International Move
11 Things to Know Before Moving from Canada to Australia In 2016, Australia was Canada's 14th largest inbound market for visitor arrival; the potential revenue to be generated by Canadian visitors to Australia by 2020 is
Read more »