Senior Moving Checklist: A Complete Guide to Move your Elderly Parent into a Residence
Having your beloved parent move is indeed a stressful event. We understand that moving a senior to a residence or a retirement home often becomes a daunting challenge for many. Several factors like how much it would cost to move in a senior residence, what need to consider while searching for retirement homes, and neighborhood visiting might be coming to your mind at first place. Stay calm, we are here to help you with a complete senior moving checklist that would guide you to make the best choice for your seniors.
MovingWaldo's Senior Moving Checklist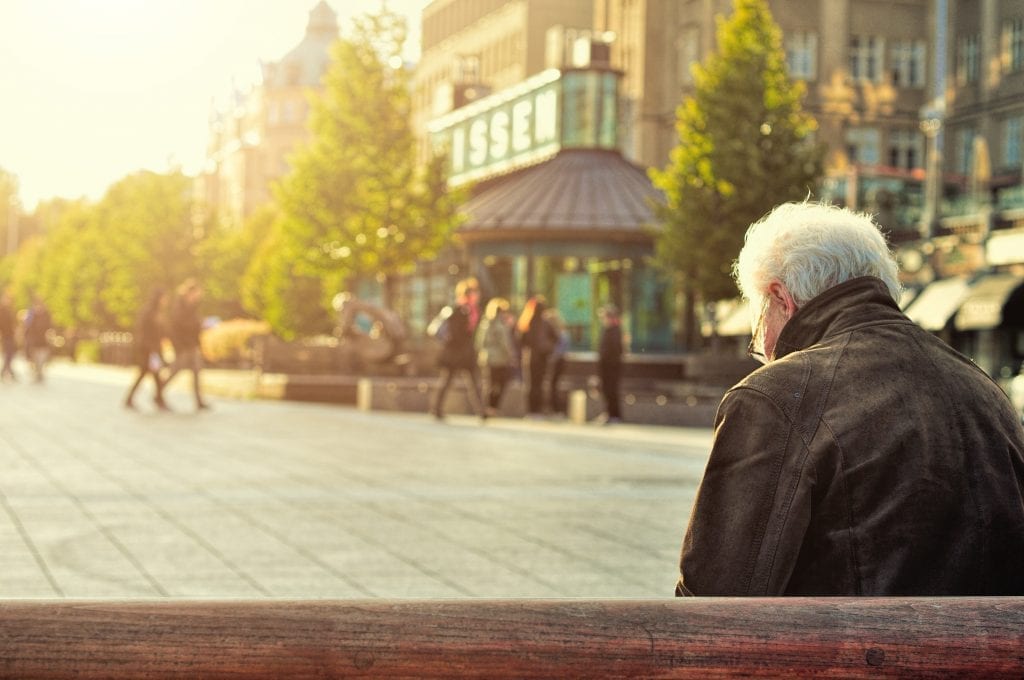 STEP 1: Know the budgetary considerations for moving seniors to a residence.
Finding a residence for rent is a big challenge. First, you should look for a place with good ambiance and neighborhood facilities for seniors. The biggest expense among our monthly expenditures is the monthly rent. Rent varies from one area to the other, one residence to other, and relies on various factors.
The location of senior residence.
Whether looking for an apartment or condo.
Size of the flat: number of rooms, square feet of the apartment
Any inclusive services like housekeeping, meals, and others.
Any walking area nearby.
Visiting multiple residences
Start searching and researching on different neighbourhood communities, care housing complexes, senior apartments, and retirement homes. Know the living style, services provided, and other facilities, and accordingly decide whether it suits to your family's needs.
Contact and visit residences that interest you and find the rental expense. Don't be afraid to negotiate if you really liked a residence.
Visiting multiple residences shall give you a clear idea of the surrounding ambiance, provided services, common areas, and other neighborhoods.
Choose the right house that meets all senior resident needs.
Look for these facilities:
Heating, cable TV, AC, power backup
Controlled electrical appliances, and other major appliances
A wide balcony
In-unit storage
Access to all common areas of a condo like walking zone, movie theatres, swimming pool, yoga, gym, club, libraries, etc.
Additional costs to your budget
When you are moving to a residence, along with monthly rent, added services and amenities costs you more. So, plan your budget including some paid services other than the rent. Look below what probably would be the paid services.
       Meals:
Many apartments provide fully equipped kitchens to allow you to prepare your own meals the way you like. Choose this type of residence to make only minor change to your monthly grocery expenses.
While most senior residences offer meals in a separate dining hall. If you choose this option, your budget probably increases.
         Movers:
Contact multiple movers with different quotes, and know what all services they provide with estimated costs.
Schedule a moving company in advance who provide best senior moving focused services.
Book a comfortable vehicle, extra wheelchair, and a helper if needed.
         Telephone and internet:
Every residence has its own base package for each service it provides. Some residences provide intercom, while other don't. Some provide Internet connections at every single unit, while others don't. Also, pricing varies from one residence to others.
We suggest you pick a right package that meets your needs. For example, getting an intercom connection can allow to call for any help. Allow TV, cable, telephone and internet connections to your budget.
         Home insurance:
We strongly advise you to own a home insurance, even in case you are only renting.
Home insurance protects you from any civil liability, and cover your personal property.
Ask about the requirement for applying a home insurance, know the insurance policies, and open to ask questions while visiting residences.
         Parking:
Ask for the availability for parking during your visits. Some retirement homes provide only outdoor parking.
         Optional services:
Check with any additional services like housekeeping, medical assistance, and support services provided for seniors at residences.
STEP 2: Make an ease transition before move
Check with the Retirement home rooms thoroughly
Firstly, check with the home's latest annual inspection reports to know about any previous complaints.
Check with each room's measurement, furniture provided, and appliances.
Visit often without informing to see how the retirement homes are doing room maintenance.
Check with all inclusions available in the Retirement home
Make sure the retirement home has all the senior facilities available in no time.
Consult and notify physicians about their move, and accordingly arrange medical assistance in the new residence or retirement homes.
Check with the social-interaction level and social life.
How meals are served (the quantity and quality).
Privacy given, staff attitude, telephone facilities, and others.
Resident involvement in making facility improvement decision.
Deal with the nervousness with the move. Mostly older people do not like the idea of moving into a senior residence or retirement homes. You need to be prepared to convince them with all of you can. Find a right home that meets all their needs.
Try reading out some testimonials from other seniors and make your elder prepare a 2-3 weeks before making a move.
STEP 3: Planning of the move
Plan your moving day in advance.
Keep ready with all the packing supplies in hand.
Hire a moving specialist who can help with senior moving carefully.
Use a blueprint for placing furniture.
Keep all the needy things in bags like blankets, medications, first-aid kit, and other essentials of the senior person.
Look for the room availability
Make sure you have reserved the room at senior residence or retirement home in prior.
Get the room occupied with all the facilities and services before you move in.
Talk with the administration on arranging a room that has proper ventilation.
Always chose a senior residence or retirement home that has elevator facility and power backup.
Ask for the elevator on the first day you move for shifting your older member carefully.
Ask for assistance from friends and other family members. Make sure you reach out in advance and send them a few reminders as moving day approaches.
Book your moving day in prior
Book the day and date in advance with the residence or retirement homes.
This allows them to get everything arranged rightly before you check in.
Some residences and retirement homes also throw surprising welcome party on the first day.
STEP 4: Hire moving professionals
Gather all the packing suppliers prior to hiring a moving truck. Key packing supplies include plastic wrap, sturdy boxes, packing tape, moving blankets, and furniture pads.
Use own vehicle if permits. If you have much less luggage to move (no furniture and electronic appliances), then you can own a cargo van that saves energy and money.
Rent or borrow a truck to load heavy items and large appliances carefully.
Pick a truck that fits loading all your things with proper guidance.
Get quotes from multiple movers
Gather quotes from various moving companies, and choose the best among those for moving. Compare pricing, facilities and services that various movers are providing for the move. List out some of the best quotes and finalize the moving company who ensure in handling all logistics feasibly.
Hire a senior move manager or specialist who can help you with caring transitions to moving logistics.
A moving specialist provide all kinds of services right from downsizing, packing, home staging, relocating, paperwork, customizing moving plans, and helping seniors to take a smooth ride.
STEP 5: Visit the neighborhood
Discover the nearby grocery stores who can provide door delivery services.
Check with both public and private transportation services provided for senior people.
Engage your elderly parent to participate in activities like yoga, swimming, gym, and entertain themselves visiting nearby movie theatres.
Check with nearby medical stores, tell them about the needy medicines, pay them in advance, and ask for door delivery on a monthly basis.
There are a lot of details to consider when moving your parents to a senior residence. Regardless of everything, what matters the most is how they feel in this journey. Be patient and keep an open mind when dealing with them. They need your assistance more than any other time!
Share this article on social media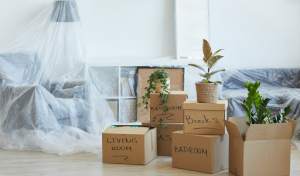 Moving tips
Where to buy Moving Boxes? Moving itself can be hard enough without the hassle of having to search for good sturdy moving boxes. Finding good packing boxes for free is always ideal, but it takes a
Read more »
Check out MovingWaldo's free moving app that will save you up to 10 hours of paperwork. And it's free.