Moving to Ottawa - Where Should I Live?
What are the best neighbourhoods in Ottawa? Which neighbourhoods are suitable for families? Which neighbourhoods are suitable for young professionals? Which neighbourhoods are suitable for singles looking to explore a new area? Don't fret!
Here, we list the top neighbourhoods, which will target all your concerns to help aid your decision into a faster one. It's best to rent a temporary place before moving to Ottawa, we promise you, it's a decision you won't regret.
This way you'll get more time to navigate through different neighbourhoods and choose the one which best suits your requirements and preferences. You may choose to live in any of these areas regardless of the main purpose- we won't stop you there.
Let's have a look at the array of neighbours present now.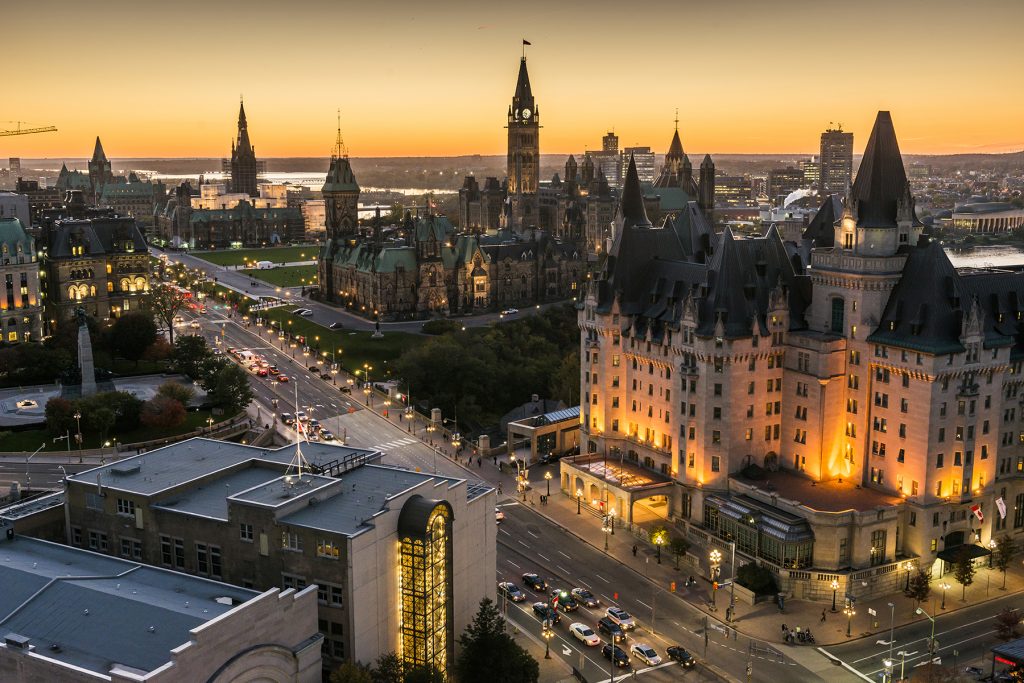 The neighbourhood for Young Professionals and Singles moving to Ottawa
Ottawa is the Capital of Canada. It offers stable job opportunities at the Federal Public Services for young professionals looking for a career in Ottawa.
The Ottawa River surrounds centre Town on the north and the Queensway to the south. This is a large neighbourhood, which is home to both residential and commercial areas. The main attraction of Ottawa has always been the affordability of living downtown where an array of beautiful restaurants and pubs exist.
The Byward Market is another great attraction where some of the finest bars and eateries make the city famous. A blend of both French and English cultures is common in Lowertown where both these languages are spoken interchangeably.
There are certain family-friendly neighbourhoods here, but it is mainly populated by young professionals. There are also many amenities found here, for example; there is one library, 71 bars and community recreation centers.
Moreover, there are more entertainment facilities such as bowling lanes and outdoor wading pools. Singles can enjoy this place to the maximum as well through indulging in these facilities.
It's surprising that despite all these facilities, houses and apartments are relatively affordable; one-bedroom apartments cost approximately $800-$1200 per month.
The Glebe is considered to be the most prosperous areas of Ottawa's downtown where beautiful houses and gardens cover the area. As you take a stroll down the streets in this district, you will find locally owned shops that are full of unique items and diverse culinary options.
After devouring this scrumptious food, you can take a walk along the streets bearing old brick houses that date back to the 1800s. Glebe's popularity is further increased due to big events such as sports games and concerts.
Along with this, there are several parks to spend time where several festivals take place throughout the year such as CityFolk, Brewfest etc. Due to its rapidly increasing popularity, the price of apartments is ascending, and it has now reached $100-$1600 per month.
This place is suitable for young professionals who want to move into a new district to discover different features and have a good time!
Neighbourhood for Families moving to Ottawa
Wondering what are the best neighbourhoods for a family in Ottawa? Read below!
Orleans is a community that is a lot older than people think. The neighborhood of Orleans has always held the vibe of a village. The neighborhood features home prices that are reasonable and the area has many wonderful semi-detached and townhome options for those who are in search for a detached house.
The Orleans is a large suburb located in the East end of Ottawa. It has a high francophone population and has a ton of stuff to do in its parks, fitness rooms, and soccer fields, hockey arenas etc. The neighborhood also has a number of quality schools for families. These schools come in the option of French, English and Montessori.
Orleans is a family-friendly neighborhood due to its safe environment and also supports family life due to being filled with recreational activities and much more fun.
Kanata is one of the largest suburbs located in Ottawa, approximately 22km away from downtown. It is mainly a family friendly community which features the home town arena, Canadian Tire Centre where hockey games and large concerts take place.
It is home to entertainment facilities such as the Kanata Leisure Centre and Wave Pool along with Ron Maslin Playhouse which is a 350-seat theatre.
Moreover, other features include indoor shopping malls such as Tanger's Outlet Mall and Hazeldean Mall alongside four tennis courts. Kanata also contains many English public elementary schools, English Catholic elementary schools, French Catholic elementary schools and French public elementary schools. There are also plenty of high schools to cater the families who live here.
This neighbourhood provides a suitable location for families to stay in due to accessible malls, and doctors. Prices of the households present here start from $1000 per month.
Thinking about moving away from your hometown? Here are our Recommendations for Long Distance Moves.
The Best Long Distance Moving Companies in Canada. 
Read our complete reviews and request free quotes to make an informed decision.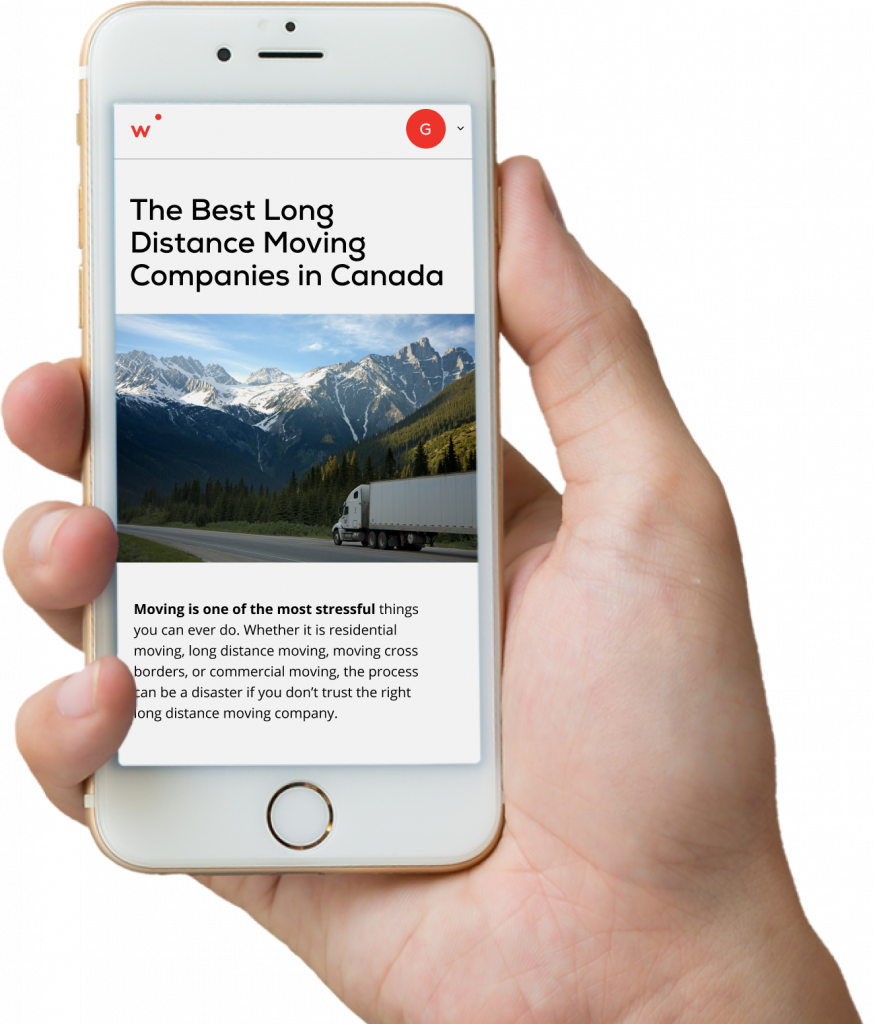 Neighbourhood for Students moving to Ottawa
Every year, thousands of student moves in and out Ottawa to study at the famous UOttawa. If it is your first year moving to the city and you are wondering what neighbourhood to move to. We are done the research for you!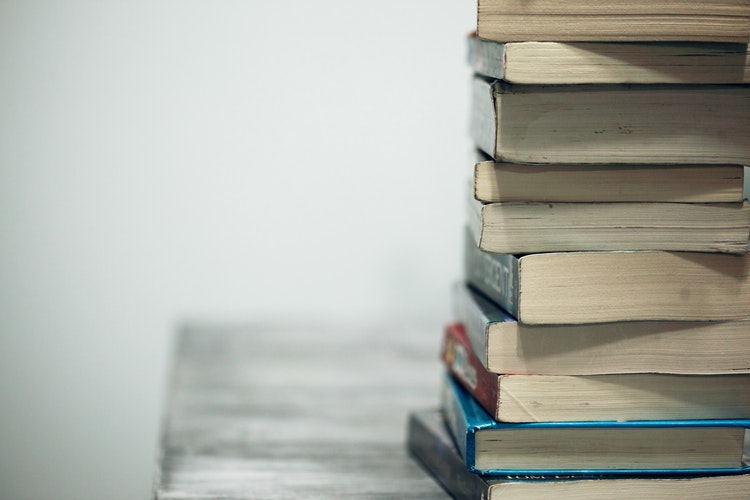 Vanier has historically also been known as the French neighborhood and has a population of 16,609 people. Vanier is a great neighborhood for students as it offers a number of ways to get around the neighborhood. The Transpo bus and the Ottawa Train Station can be accessed quickly from Vanier. The journey takes 5-10 minutes if travelling by car and 15-20 minutes if travelling via bus.
The neighborhood offers and provides a variety of choices of malls, retail shops, bars and eateries. Vanier is also the famous site for the urban Maple Sugar Festival that is held in spring. The neighborhood features student-friendly locations for recreation as well and this is why it becomes even a better choice for living.
You may have already read about Byward Market above; Sandy Hill is situated in walking distance to this. Hence, residents of Sandy Hill can take advantages of stores and services provided by Byward Market. Several historic churches are found here some of which are St. Clement Catholic, St. Paul's Eastern United etc.
Since it is located near downtown, it has excellent public transportation and many schools to assist its residential families. Any student in Ottawa's main universities will be most comfortable situated in Sandy Hill. In fact, throughout the year many former residents are moving out and leasing this house to students.
This area also features restaurants and bars with student-friendly prices, in fact, there won't be a single day where students won't be indulging in something. The residential areas are covered by younger individuals, and house prices range from $600-$1000 per month. 
Neighbourhood for Others in Ottawa
You don't belong in the options above? Don't freak out! Below are two other areas that may fit your lifestyle!
In the early 1800s, this are used to be a rural community which was sprinkled with various farms; however, a major transition came about during the 2000s when a popular Canadian Store called Mountain Equipment Co-op arrived in this area.
After this, multiple retailers established their brands here along with various pubs and coffee shops. Now, Westboro is known as one of the trendiest neighbourhoods to exist.
Fashion is heavily available in the streets of this neighbourhood where everything from local necklaces to sports gear to menswear can be found in attractive shops. We can assure you that whether something in this area appeals to you or not, the food definitely will. Westboro is home to everything from food trucks to lavish dining experiences.
It serves everything from gourmet burgers, fresh rolls to sushi and macaroons; there is a diversity for food here which is an attraction itself. During summers, people can enjoy water activities and fascinating sunsets at the Westboro Beach and enjoy festivals such as the Fuse Street Festival, which turns the district into one with live, entertaining music.
During the winters, winter trails are established where skiers and fat-bikers enjoy the snowy route. This is the place where everyone can enjoy the urban lifestyle at its best.
We all know that once you move from Ontario to Quebec, rents increase rapidly. This is why Gatineau is the cheapest option for you. Gatineau is a city towards the western side of Quebec with a population of 332,057. Bus transportations are regular throughout the week for anyone who wants to travel to Ontario.
There are multiple attractions of this area, which include the Museum of History for those, interested in the historical significance of the district. Moreover, the Gatineau Park for anyone who wants to stroll and take in the sun.
Another tourist attraction is Casino du Lac Leamy, which hosts an international fireworks competition between four countries. The nightlife here at Gatineau is mainly centred in the Viex Hull sector, which is home to many bars and restaurants for entertainment purposes.
Remember when I mentioned that this is much cheaper than all the other neighbourhood? Well, the rent you must pay is $400-$900 per month, which is nothing in comparison to some rents of $1600.
Ottawa is a city where anyone can gain urban experience alongside a serene and natural setting. In all these neighbourhoods, you will find diversity, great restaurants, exquisite shops and amazing locations.
Moving is often synonymous of stress, long administrative tasks and a significant waste of time and money. MovingWaldo helps you solve all these problems in just a few clicks! After some shameless self-promotion, we invite you to discover our free moving tools available to all.
Update accounts
Connect Internet, TV and Phone.
Secure home and auto insurance
Find resources, checklists and more.
We bring together more than 700 organizations across Canada with a single and simplified form.
Share this article on social media
Long distance moving
Ottawa is the federal capital city of Canada. It was established in 1826 by the name of Bytown but incorporated as Ottawa by 1855. It is situated at the south bank of the Ottawa River in the province of Ontario. It has an area of over 2790 km2 with a population of 1,393,000. The capital was selected by the Queen Victoria of England herself as the capital and stands as an important center for trade.
Read more »