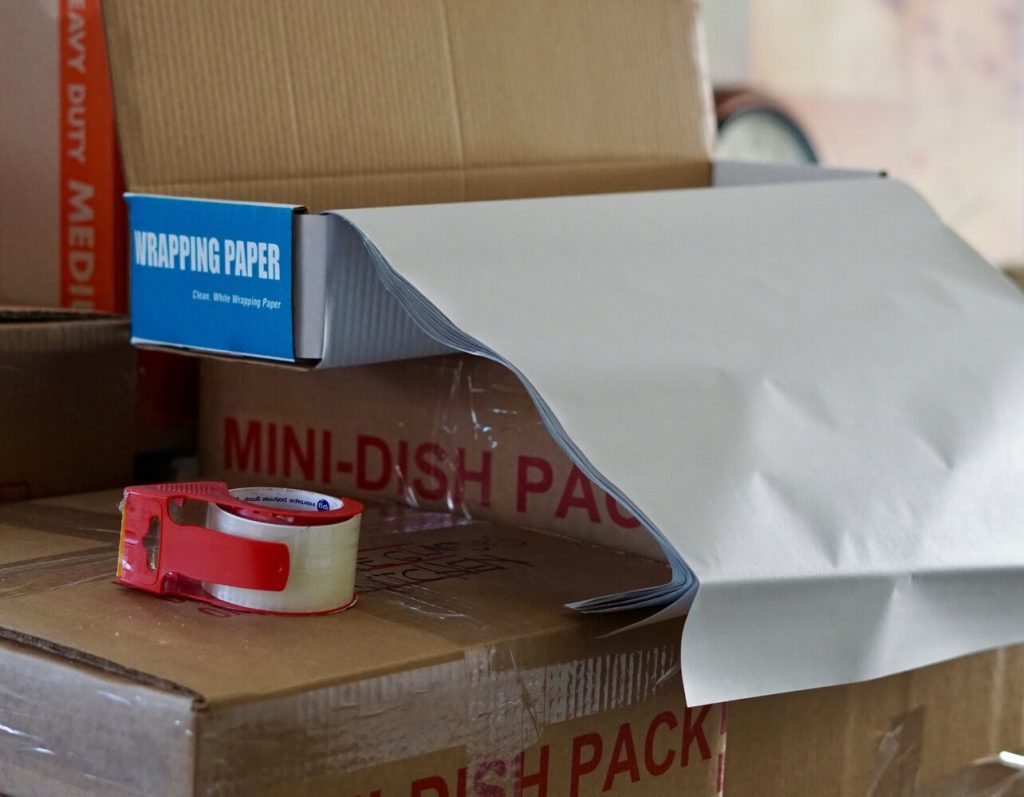 Where to rent moving supplies and equipment?
Moving is a difficult, expensive, and stressful task – especially if you're doing it for the first time. Whether you are moving boxes to the next street or across the country, there's an overwhelming checklist of things to do. 
This article serves as a guide to give you all the tips, tricks, and checklists so that you can move to your new house with ease!
The struggles of moving to a new house
To say that moving boxes to a new house is stressful is an understatement.
Firstly, when sorting through your belongings you must get rid of things that you won't take with you and dispose of it – which is a whole hassle in itself! Once that's done, you can pack the rest of your things in packing boxes which can be extremely heavy. 
Although it's only a couple of meters to the car, you can harm your back going back and forth carrying these heavy boxes of books, clothes, and kitchen equipment. Once the car is packed, the drive to the new home begins. 
If that wasn't enough, upon arrival you must do everything all over again but in reverse! Unpacking the car, carrying the heavy boxes to the house, and unpacking your things. It's a long, arduous process which can take several trips to complete.
Thankfully moving doesn't have to be this hard! You cave time, prevent damage to your belongings, and avoid hurting your back by renting moving equipment such as dollies, removal trucks, and moving blankets.    
What moving equipment do I need?
Renting equipment is becoming a more popular moving strategy than doing it alone. If you're considering this option, here are the four crucial pieces of moving equipment you need to get your hands on: 
Moving and packing supplies are a must when moving. They allow you to easily transport your belongings whilst also allowing you to transport more than one item at a time. Be sure to add the following items to your moving supplies checklist:
Packing boxes

Bubble Wrap

Packing Tape
Not everyone has 4×4 trucks with plenty of space to pack boxes. In fact, if you're like most people you probably have a small or midsize car so you would probably need to make multiple trips to move all our items. Renting a moving van or truck is the answer to these problems!
Renting a truck won't break your bank and it will take you fewer trips to move all your things. Plus, you don't need a special license to drive one!
A dolly is a small trolley that has wheels to enable you to move large and heavy furniture without breaking your back. A long day of moving boxes can be exhausting, but renting a dolly certainly makes it easier. There are several types of dollies which can be used to lift your furniture:
Utility Dolly.

These are the most common and ideal for moving into or out of an apartment. They are small, have two wheels, and can easily move two or three boxes at once in small spaces. They can climb up and down stairs, they cut loading time by 50%, can be used with one hand, have soft non-mar tires, and are easy to use on ramps.

Furniture Dolly.

Unlike utility dollies, these have four wheels and are used to move larger items like dressers, wall units, pianos, chest freezers, and more. They typically have a tight turning radius, padded edges, 1000 lbs capacity, and work well in elevators.

Appliance Dolly.

This is an ideal choice for moving refrigerators, washers, stoves, and other heavy appliances. These dollies use nylon straps which provide security and stability when moving these heavy objects.  
Are you moving and wish you had some help? Check out our free interactive checklist.
Tackle Your Move in Minutes.
1. Save time with every task
2. Access exclusive deals
3. Track your progress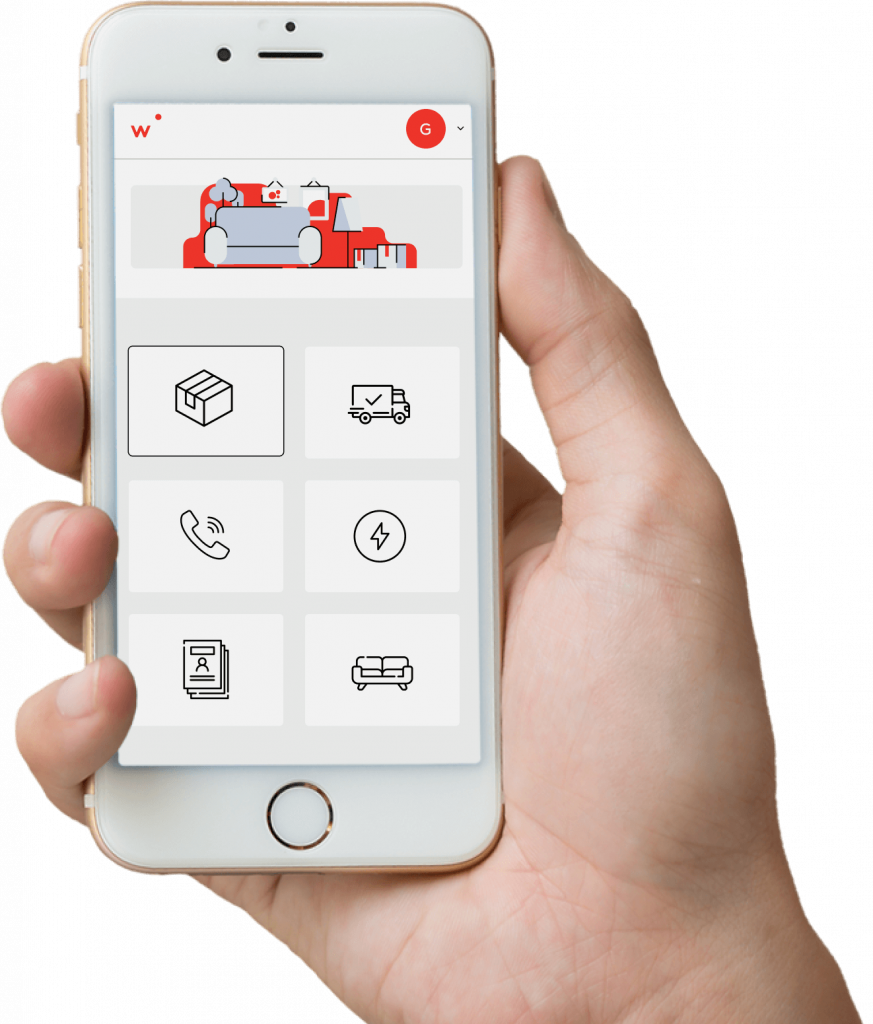 When moving home, you want to make sure that the items you are moving don't get damaged. Even worse is the thought that whilst moving, you damage the home you are moving in or out of. Moving blankets, or furniture pads, offer the ultimate security and protection for your belongings.
A blanket around 80 inches in length and a width of 72 inches in size will cover most, if not all items. The thick material helps to prevent scratches and dents, and if paired with bubble wrap, none of your items will get damaged!
Where do I rent moving supplies?
In Canada there are various places and companies which can help you in your pursuit to move to a new house. The moving supply store U-Haul is a great company to get all the equipment needed to move to a new home. Through them you can hire and rent dollies, trucks, packing paper, furniture pads, and any other moving supplies!
There are also independent companies like Frogbox, who offer plastic crates which are stackable and better than cardboard boxes. Renting from this company will ensure that your items are packed and placed in a secure box.
How do I get a rental moving truck?
Budget Canada Truck Rental is a renowned company for hiring trucks. They have a wide selection of trucks ranging from pickups to 12-passenger vans, and even 20 ft Cube Truck! The company can also aid with packing materials such as boxes, blankets, bubble wrap, and covers.
Like moving supplies, Canada has a wide range of companies which can provide these services, and with such a large land area, different companies will have different suitability depending on where you live.
What if my belongings get damaged?
If you are moving boxes and especially long-distance, then you may want to invest in removal insurance. Damaged or broken goods can cost a lot more than insurance, whilst being a small, optional extra cost, it can be a life saver!
Professional removal companies will have their own insurance such as public liability, carriers' liability, etc., but if you are renting all this equipment and assistance then why not go a little extra and ensure your belongings are protected.
What about if I need a rental storage unit?
Sometimes a situation will arise where you are moving boxes into a new house but have already sold your previous one and must vacate, or perhaps you are a property renter, and your contract is finished before you found a new home. Storage units are the answer to the question – Where am I going to put my stuff?  
Public Storage Canada is a great company to assist you in finding a storage unit to hold your things for a while. Their storage sizes range from 5'x5' all the way to 10'x30'. Their website contains guides on which storage unit will fit your type of home, for instance a 10'x20', 200 square foot unit is perfect for a 3-bedroom home, or storage of a vehicle.
What if there was someone who could do all this for me?
There is a lot of information here, perhaps so much that it may seem overwhelming to someone who has not moved home before. 
What if there was a moving app that could save you up to 10 hours of paperwork, organize your move, find the best deals on home services, guide you through an easy move, and save you money? It sounds way too good to be true but rest assured that this is all possible through MovingWaldo.
Regarded as Canada's number 1 moving platform, MovingWaldo allows you to book everything simultaneously. Since 2016, millions of Canadians have tackled the terrifying task of moving using MovingWaldo.
MovingWaldo has a multitude of services available to you. One of which is the right insurance coverage for your new home to ensure that during your move, your belongings and home is safe and secure from any damage. They can also help you set up the internet with your provider!
A hassle which many people forget, or underestimate is to update their address and notify the government, financial institutions, reward programs, mobile phone carriers, etc. Well, the good news is that Moving Waldo takes care of all this in a one-step process.
Most importantly, Moving Waldo eliminates those previous questions; Where do I rent equipment and moving trucks? because they can provide you with quotes from reliable movers in your area based on customer reviews and ratings. 
Additionally, Moving Waldo provides you with a multitude of moving resources to help you, such as a moving checklist, moving tips, and recommended moving companies for both short and long distance moves.
Our FAQ guide will help answer any question, concern, or query you may have when renting equipment or movers. You can also feel free to contact us!
Share this article on social media
Related questions from the community
Have a question about your move? Ask our community.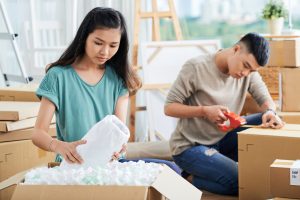 Internet Service Providers
MovingWaldo is Canada's largest online resource when it comes to moving. This is our best moving checklist. Use it for a flawless move!
Read more »
Check out MovingWaldo's free moving platform and find everything you need for your move. No sign up required!