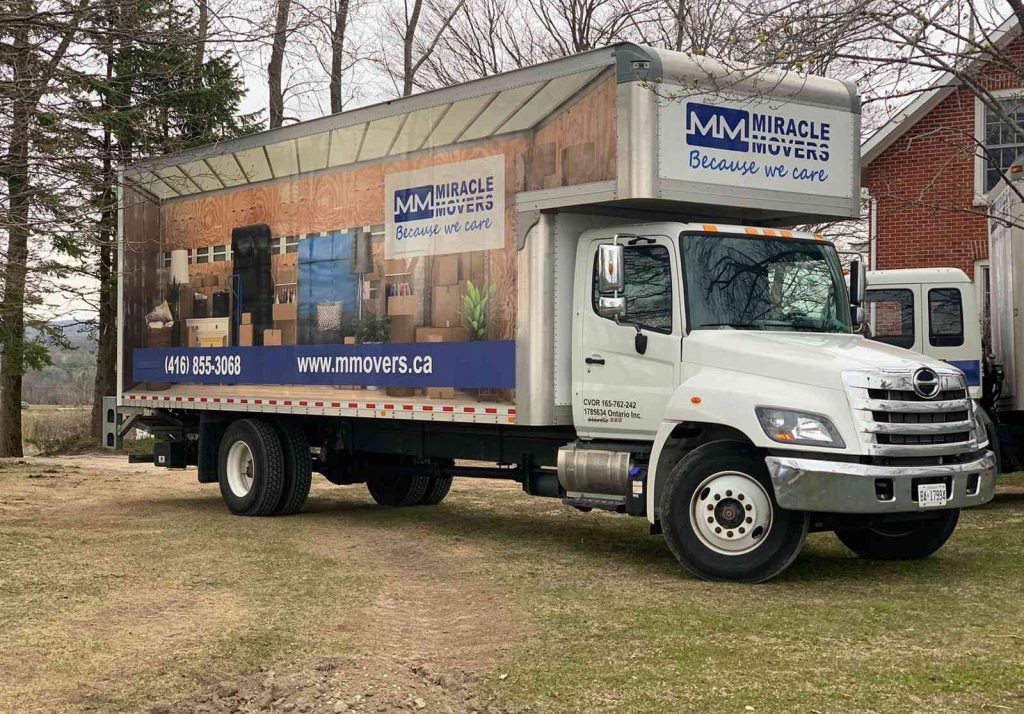 Miracle Movers Reviews, Pricing, Services & More!
Miracle Movers is a professional and honest moving company serving Toronto and beyond. Miracle Movers' tagline is 'Because we care', and sure enough, if you choose them as your movers, you will see this for yourself. Miracle Movers describes itself as being small enough to add a personal and warm touch to your move but also big enough to be able to cope with any type of service efficiently, promptly and with the utmost professionalism and transparency.
Miracle Movers' Serviced Locations
Miracle Movers offers a range of moving options in different cities across Canada and the United States. For local moves, they serve cities such as Ottawa, Etobicoke, North York, Brampton, Ajax, Pickering, Oakville, Oshawa, and many more. They also offer cross-province moves to cities including Calgary, Edmonton, Halifax, Montreal and Vancouver. Finally, they offer cross-border moves, offering moves to New York, Detroit, Chicago and Cleveland! Find out if Miracle Movers services your area.
Miracle Movers' Most Popular Routes
Based in Toronto, Miracle Movers has many popular routes that it serves. They handle requests for moves of any kind across the Greater Toronto Area and it is this area in which they specialize. Their movers in Toronto know the area inside and out. Having said that, if it's a move outside of Toronto that you need, they are also confident in going further afield. 
Some of Miracle Movers' most popular routes include:
Halifax 🡪 Toronto

Toronto 🡪 New York

New York 🡪 Toronto
Miracle Movers' Reviews from the Web
4.8 stars based on 1400+ reviews from around the web
Website

Reviews

Google (Toronto)

4.9/5 out of 75 reviews

"It's simple… if you want the job done right…. look no further! Great office staff and Movers that will look you in the eye, give you a fair and honest appraisal, and do what they say they will do. Relax… They have you!"

— Leon D.

Facebook 

4.8/5 out of 149 reviews

"I would highly recommend this company. The crew of three men showed up on time and were very accommodating.  They were organized and worked quickly."

— Lilian S.

Homestars 

9.2/10 out of 887 reviews

"We used Miracle movers three times in the past two years, and they are the best company we have ever used. They are prompt, courteous, very careful not to scratch any surfaces, wrap everything carefully, and yet are speedy too."

— Liz G.

MyMovingReviews

5/5 out of 245 review

"Miracle Movers made the experience effortless. The initial on-site estimate was conducted professionally and efficiently, and the quote submitted seemed very fair. From the moment they started working to the very end, they were professional, fast, efficient and respectful". 

— Grod B.

Sitejabber

5/5 out of 14 reviews

"Amazing experience with Miracle movers. Moved from Toronto to Oshawa and not a single item was broken or misplaced. Very organized, friendly, timely, and at a good price. Shout out to our movers for the excellent customer service. This has been the best experience by far. Highly recommend!" 

— Suntuya P.

TrustedPros

4.9/5 out of 104 reviews

"The team were extremely polite, efficient and enjoyable to work with. They listened carefully to our needs. In several cases, they came up with better suggestions to ensure the move for our family of six ran as smoothly as possible. They pulled in additional resources as required with no fuss and stayed late until the job was fully completed as promised. I'd like to thank the team and back office and would thoroughly recommend this company to others." 

— Melissa
Miracle Movers mainly works out its pricing based on the weight of your belongings. To get a more exact idea of the price of your move, Miracle Movers offers free quotes in-person, by phone and online. To make your quote process as easy as possible, Miracle Movers offers an online weight calculator. In just a few clicks, you can choose the rooms and items you'll be moving to then get an estimate of the weight of your belongings. The weight calculator is, however, not exact as it is an estimate based on industry standards.
Hourly rate ranging from $99 to $129 for 2 men and a truck*
*Price may subject to change based on different factors such as seasonality, time of the month, size of home, special items and more. Ask your Miracle Movers representative for an estimate.
Types of Moves Offered by Miracle Movers 
Local Moves 

Cross Province Moves

Cross Border Moves 

Office moves
Other Services Offered by Miracle Movers
Packing Supplies and Services
When it comes to packing services, they offer plastic bin rental, packing supplies and their website even has lots of packing tips to help you out. Let us not forget that they will also pack and unpack for you should you need this service. 
Storage Service
For storage solutions, Miracle Movers prides themselves on having secured residential and household storage options for anyone. They guarantee security and have climate-controlled units as well as large storage warehouses. What sets them apart in terms of storage is that their storage facilities are free from pests thanks to regular checks in place from pest control agencies. Likewise, storage can be on a short-term or long-term basis. 
Car Shipping
Rather than spending the time and money to drive your car to your next destination, Miracle Movers offers car shipping services across Canada. They offer door-to-door car shipping, terminal to terminal car shipping and enclosed transport. Your car shipping journey can even be customized to meet your specific requirements through a variety of extra services.
Why MovingWaldo Recommends Miracle Movers
Above all MovingWaldo recommends Miracle Movers for their dedication to providing the absolute best customer service in the moving industry. Their hundreds of absolutely exceptional reviews have proven their trustworthiness. Miracle Movers offers transparent pricing upfront and can move anything from a single item to a large 5-bedroom house. They offer a variety of services to accommodate your needs and all their employees have strong adaptability skills.
Pros & Cons of Miracle Movers
As good as a moving provider is, you still need to weigh your options and see what other people say about a service. Below is a quick Miracle Movers review. 
Among the movers with the best online reviews in Canada 

Offers various services

A+ BBB Rating 

Excellent customer service

Employees with strong adaptability skills

Transparent pricing

Moves of all sizes: single item to 5-bed house 

Basic insurance coverage included
Packing supplies can be ordered and provided but these are only delivered on moving day, not in advance.

Don't bolt or unbolt items on or from walls and ceilings
FAQ - The Most Frequently Asked Questions About Miracle Movers
What does Miracle Movers not move?
Miracle Movers does not move your pets. They also require notice if there are any animals in the house so that they can choose their crew based on any pet allergies. 
Miracle Movers also does not move any toxins such as rat or mouse poison. Additionally, they do not move gas tanks such as oxygen or propane tanks, flammable products, weapons, ammunition, explosives or and construction and renovation materials like paint cans. Furthermore, they are unable to move perishable food items as they cannot be transported safely in their trucks. Otherwise, they are flexible in what they will move for you.
What types of discounts do Miracle Movers offer?
Miracle Movers offers a loyalty reward, with a 10% discount offered on their hourly rate for returning customers, up to a maximum of $50.
What type of packing supplies does Miracle Movers sell?
Miracle Movers offers rental of their plastic bins to use during your move. They also offer cardboard boxes, scotch tape, bubble wrap and shrink wrap at reasonable prices. However, it should be noted that Miracle Movers only sell packing materials to those hiring them for their move.
What type of additional charges are clients billed for when hiring Miracle Movers?
When it comes to additional charges, there may be added fees for stairs, major appliances (such as a refrigerator, stove, deep freeze, washer/dryer), long walkways, exercise equipment, safes, upright pianos, marble/glass/granite tabletops and metal filing cabinets. The fee may vary, but the minimum charge is $30. 
Aside from this, the client is also responsible for any parking tickets and downtime whilst waiting for the key holder's availability, any traffic, and inspection of belongings on arrival.
What type of insurance policy does Miracle Movers offer?
Miracle Movers is insured, and their movers are also insured when on a job. If any of your belongings become lost or damaged during a move, there is basic coverage in place which offers 60 cents per pound on the affected item. However, this basic coverage does not recognize the monetary value of individual items. They do, however, offer additional coverage which you can find here on their Claims Policy.
How does Miracle Movers' plastic bins rental work?
Miracle Movers' plastic bins rental is an easy and eco-friendly way to pack. They offer free delivery and pick-up of the magic crates to all their customers. The plastic bins are offered in different bundles depending on the size of the property. You order the package you like on their website. Plastic bins are also very convenient for perfectly stacking one on top of the other while packing.
What is Miracle Movers' minimum shipping weight for long-distance moves?
Miracle Movers' minimum shipping weight for long-distance moves is 450 kg (approximately 1000 lbs).
Where is Miracle Movers office located?
Miracle Movers has an office located in Downtown Toronto that services residential and office moves everywhere in Ontario and the neighbor provinces.
1415 Rue Yonge, Toronto, ON M4T 1Y7
Miracle Movers is on top in the moving industry, hence helpful reviews from clients. When choosing a moving provider, what other people say about a service can always come in handy, but it will still depend on your preference and the services you'll need for your move.
Share this article on social media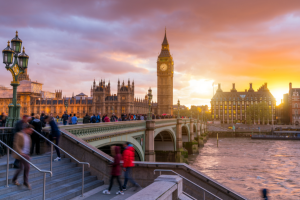 Moving tips
11 Things to Know & Do When Moving to London Are you thinking of moving to London? London is one of the most appealing cities for people who know how to get the most out of
Read more »