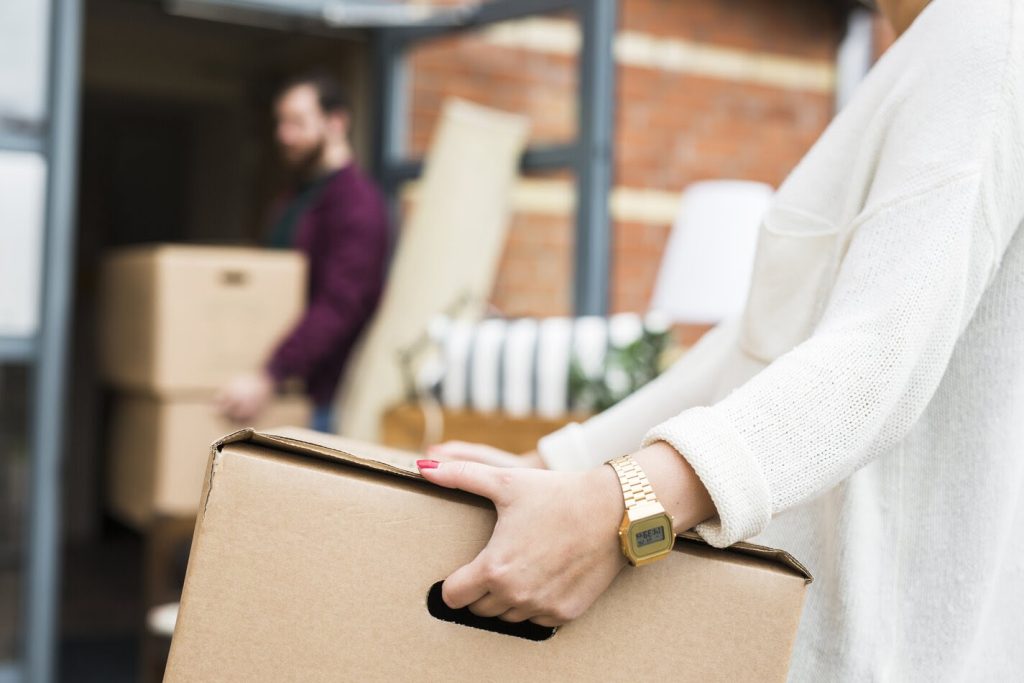 Review of American Van Lines - Everything You Need to Know
Moving is one exciting yet stressful time for anyone. Thinking of living in another place and neighborhood is something you look forward to; however, it can be overwhelming having to think of all the little details including the company provider. In this article, we will give you a full review of American Van Lines and everything you need to know about this company provider.
Review of American Van Lines
General Information About American Van Lines
American Van Lines started with two trucks in 1995. They provide a one-stop-shop service for short and long-distance moving. This includes loading, unloading, packing, and furniture assembly and disassembly. They also offer specific services like auto shipping, transport, and storage for special and fragile items such as pianos. 
Where Is American Van Lines Available in the United States?
There are three headquarters of American Van Lines across the country. Its primary hubs are Pompano Beach in Florida, Dallas in Texas and Greensboro in North Carolina. With these strategic locations, moving teams are equally spread across, complete with all the skills and tools needed for any moving transactions and requests you may have in mind. While long-distance moving across states is one of the primary services American Van Lines offers, it also accommodates corporate relocations and local moves in 48 states in the US.
With a comprehensive location that spans different states in the US, you can be sure of one in your location. You can visit their website and check for the exact location and address of an American Van Lines near you. 
What Services Are Offered by American Van Lines
American Van Lines aims to be a single source for the whole moving process of its clients. Hence, the variety of the services that they offer. Below is a list of what you can expect from them when you decide to move to a new place.
There are low-hourly rates that you can avail of with American Van Lines' local moving. Apart from the company's full services moving, you can also do discounted moving where you will be responsible for all the packing while American Van Lines will load and transport your items. 
American Van Lines is an expert in long-distance moving with comprehensive resources. While most providers require reservations for your move, American Van Lines accommodates last-minute moves with no additional fee. There are shuttles to and from every major city in the country every week, ensuring that clients will be accommodated.
Suppose you are a company that needs to relocate an employee to another company branch; American Van Lines will coordinate with your employees through a call. The provider's relocation specialist will ask vital questions that will determine the family's needs. American Van Lines packs and loads items and seamlessly transport them to your employee's new place. 
Military relocation includes full-service packing, free in-home estimates, short-term and long-term storage options, packing materials, assembly and disassembly of appliances and furniture, valuation insurance options, and online shipment tracking for long-distance moving.
When moving internationally, American Van Lines will pack and prepare your items based on custom standards and requirements to ensure a seamless move without any interruption and confusion. They will also handle completing all customs documentation together with your shipment. 
Commercial relocation is critical mainly because a business does not have the luxury to stop operations for longer days. American Van Lines will work around your regular opening hours at no added cost. This is to ensure that your business can still be operational throughout the process. Commercial moving usually includes furniture disassembly and reassembly, complete packing, storage, and packing supplies. 
American Van Lines has piano moving experts equipped with any kind of piano dismantling techniques, including electric, vertical, grand, and digital pianos. The same goes for antique and fine art pieces; expert movers will handle delicate items, so it will be in one piece once it arrives at your new place. 
You can temporarily store your items at American Van Lines' private storage facilities for short term use, long term use or if you just need storage space during a renovation. Storage units are placed inside stormproof and fireproof buildings to ensure that even those delicate items you wish to store are safe and will always be in good condition. You can be sure that all your belongings will be safe with their 24 hour security surveillance cameras.  For maximum security, personal storage vaults are also available. Every storage vault is secure and locked away for your privacy. Moreover, high-value storage units for your antiques, fine art work and pianos are also available. 
American Van Lines rental cost and other services fees will depend on some factors. That's why the cost of each move varies per client. The cost of service can vary depending on the distance between your old home and your new place, the weight and the number of items and goods you need to transport, and additional services like shuttle trucks and storage units, to name a few. For the exact cost of your move, you can get a quote from them by simply filling out a form on the website. 
However, to give you an overall idea of the price, we submitted a free quote in order to see the price of moving with American Van Lines. Please take in consideration that these prices are subject to change and may vary. 
Here is an example of how much it will cost you.
 

Miami to Los Angeles

(about 2 732 miles away)

Dallas to Denver

(about 641 miles away)

1-bedroom Apartment (4000 pounds)

$ 5, 227

$ 3, 022

2-bedroom Apartment (6000 pounds)

$7, 297

$4, 089

3-bedroom House (10 000 pounds)

$11, 327

$6, 191

4-bedroom House (14, 0000 pounds)

$15, 202

$8, 178
Pros and Cons of American Van Lines
Here are some other pros and cons to consider when choosing American Van Lines.
Provides services for special and delicate items like pianos, antiques, and expensive art pieces

Provides flat-pricing

Offers price-matching options

Their services accommodate almost all states in the United Stat

Inventory of all items for personal reference

Deliveries 7 days a week

Inventory of all items for personal reference

Regular maintenance on trucks
No instant quotes are available online. 
Why Choose American Van Lines for your Move?
American Van Lines, take extra precautions with your belongings. They will keep your items safe during the long travel of your interstate moving. They have many trucks on the road, which allows them to make swift deliveries seven days a week. No worry about your special items; they will take care of them as well and ensure they are brought to your destination in their initial state.
FAQ - The Most Frequently Asked Questions About American Van Lines
What Are American Van Lines Business Hours?
American Van Lines are open Mondays through Fridays from 9 AM to 7 PM and closed on Sundays. They are also open Saturday from 10 AM to 3 PM. 
How Can I Modify or Cancel an Existing American Van Lines Reservation?
You need to call American Van Lines days before or preferably seven days before the date of your move to cancel or modify your existing reservation. 
How Do I Find American Van Lines Near Me?
Indeed, there is one American Van Lines near you. Visit their website for the complete list of locations and their exact addresses. 
How Many Hours Should I Plan For My Move?
It will depend on the things you need to consider on your move. Once you request a quote from American Van Lines, a moving expert will assist you in laying out all that needs to be accomplished.
It sure is a handful of tasks to organize and gather the necessary things for your move. Whether it is a local or long-distance move, it will be great to hire experts in this field. This is to lessen some stress from you and for a seamless transport of your items, especially if you own precious things that need utmost care. 
Share this article on social media


Movers
Metropolitan Movers Reviews, Pricing, Services & More! As a proudly Canadian company, since 2010, Metropolitan Movers has moved anything and everything, from grand pianos to small appliances, and big homes to studio apartments. This experience ensures
Read more »