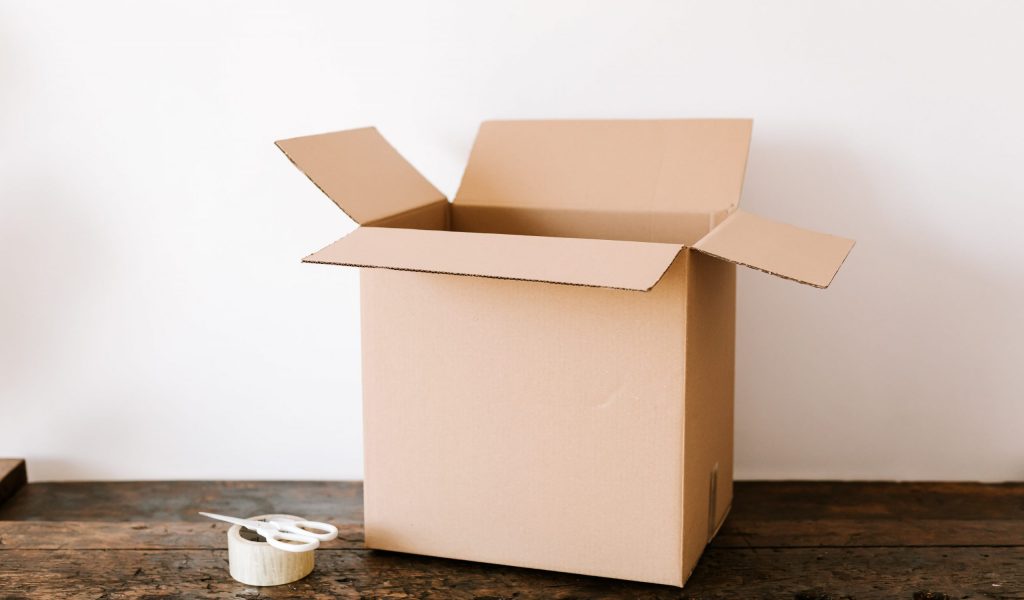 Power Moving: Reviews, Pricing, Services & More!
Power Moving is a moving company located in Toronto, operating throughout Ontario and beyond for long distance moves. It is named the best moving company in Toronto by many, providing  trusted and highly skilled moving services. Driven by a passion for providing the best packing, moving, and storage services. Power Moving is established by a team of hard-working and diligent moving professionals. They are dedicated to offering phenomenal residential, commercial, and long-distance moving services at market-standard rates. Power Moving guarantees end-to-end moving services. They are committed and stand by your side; they are always ready to go a few extra miles to satisfy your moving needs. Their mission is always to ensure that your moving experience is catered to you. "Our Power, Your Move!" 
Are you moving and wish you had some help? Check out our free interactive checklist.
Tackle Your Move in Minutes.
1. Save time with every task
2. Access exclusive deals
3. Track your progress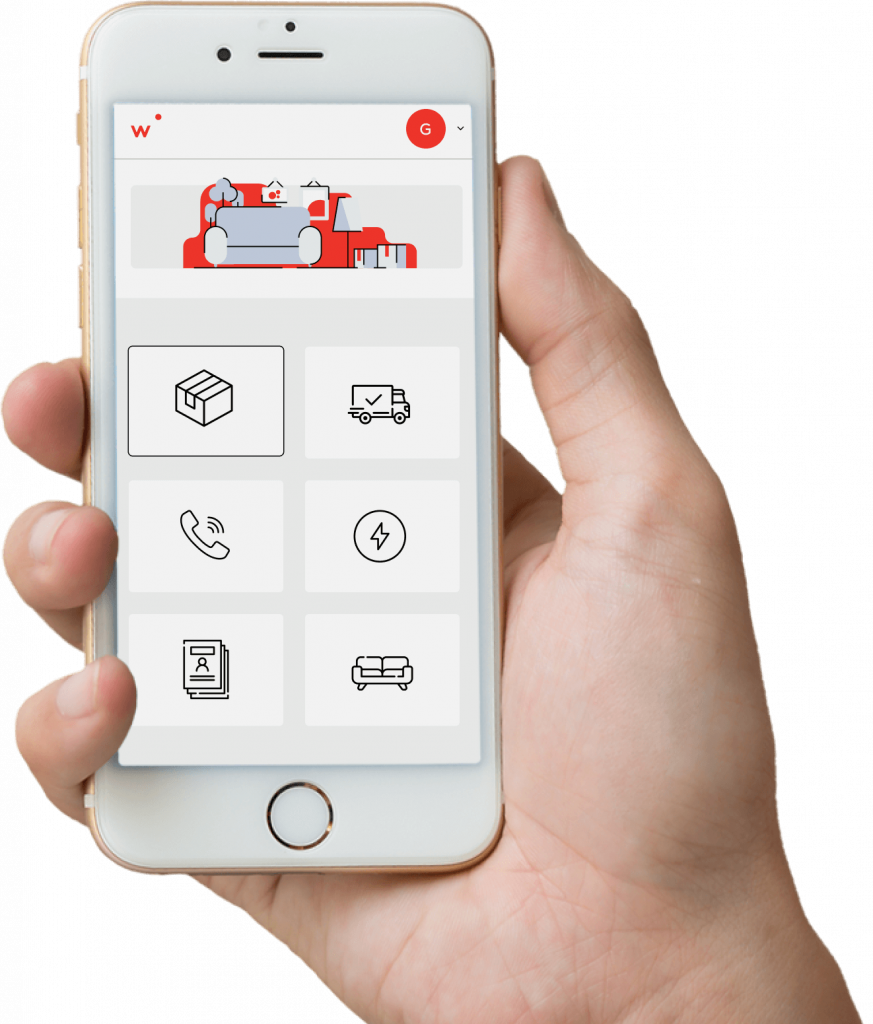 Power Moving's service locations
Power Moving is located in North York, Toronto. It offers packing, moving, storage, and other moving-related services to residents in Toronto and all of Ontario. Power Moving also offers long distance moves within Ontario.
Power Moving's popular routes
Power Moving shuttles many routes in Ontario some of them include:
North York to Ajax

North York to Brampton

North York to Etobicoke

North York to Niagara Falls
Power Moving's reviews from the Web
4.8/5 based on over 707 reviews from the web
Helpful and friendly movers
Website

Reviews

Google 

(4.8/5 out of 429 reviews)

"Power Moving did an excellent job. The three guys that helped us were careful and worked so well. We have had experience moving before, but these guys were by far the best movers. Thank you, guys! Appreciate it so much!"

– Reshmi S.

Facebook 

(4.8/5 out of 163 reviews)

"We have used the services of this company several times, and we're very pleased with how they do their job and treat the customers. Everyone should learn from them as an example. Keep up the good work, guys! You're awesome! The best recommendations ever from our family and friends!"

– Alina R.

HomeStars 

(9.3/10 out of 115 reviews)

"If we ever move again, we are calling these guys back. They were AMAZING!!! Everything was packed carefully and quickly. The driver and his partner could not have been more efficient or helpful. At the end of the day, we were all settled in our new home with all our furniture in place. This move was stressful, but thanks to Power Moving, the move was easy! Thanks, guys, CHEERS!"

– Linda W.
Power Moving's pricing system is direct and straightforward. Although no prices are available on their website because prices may vary based on hours spent moving, type of property, distance, and more, you can get a free quote from their moving professionals by filling out the "Request A Quote" form on their site or by calling them.
Does Power Moving provide flat rates?
Power Moving does not provide flat rates. Power Moving calculates your moving cost by the hour. This allows rates to be flexible with your move if you require extra services that may take up additional time. Such extras include assembling, installing appliances, and stopovers. 
Power Moving guarantees the 100% safest residential and commercial relocation services in Toronto. Standing on its four strong pillars: safety, hard work, diligence, and dedication, it offers customer-centric services, especially if you are moving on very short notice.  So whether you are moving your entire family or moving alone locally or long distance, you can enjoy hassle-free moving with a state-of-art residential relocation service executed by a team of expert movers with over three decades of experience.
Power Moving provides a wide array of storage units & customized storage solutions for their clients. The self-storage facility offers windowless rooms with a roll-up access door similar to a garage. Usually, these rooms are connected with a series of other storage units of the same or different shapes and sizes. You will receive a separate lock and key, which you will use to access the unit assigned to you. They provide outdoor and indoor storage, mobile self-storage pods, and drive-up storage.
You do not have to worry about moving or packing when moving; let Power Moving handle your packing for you. They will expertly handle the packing, loading the truck, offloading, and unpacking with their full service moving. They will ensure to use the right moving boxes, bags, and wraps to protect your items from damage or destruction. 
Moving a Piano is not as straightforward as moving other furniture or devices in the home. It is difficult to move one without professional support. Asides from the weight of a piano, the cost is another factor responsible for its difficult move. But with expert movers at Power Moving, you can rest assured that your piano will be moved without a single scratch. Power Moving guarantees 100% satisfaction piano moving services provided by their A+ Team with over a decade of experience as professional movers.
The right moving materials make for an easier, less stressful move. Power Moving provides industry-standard moving supplies to ensure that your items are kept safe and free from damage throughout the moving process. Some of these materials are free. For example, Power Moving provides unlimited free wardrobe boxes available to rent.
Why MovingWaldo recommends Power Moving
MovingWaldo recommends Power Moving above all for their dedication to customer service while going above and beyond for their clients. Also, their wide range of services makes them a one-stop destination for all your moving needs. Their hundreds of reviews and multiple 5-star ratings prove that they have gained customers' trust over the decades. Power Moving has also proven its worth and expertise in the industry through its various awards, being chosen by HomeStars for 5 consecutive years (2019 to 2023) as one of the best moving companies, as well as best of the best in 2022 and 2023. 
Pros & cons of Power Moving
Highly dedicate to customer service

Professional & experienced movers

Fully equipped, clean, and organized moving trucks

One-stop moving destination

Free moving estimates

Very competitive rates with no hidden fees

Free wardrobe boxes

Award-winning moving company

BBB A+ rated
No long distance moves outside of Ontario 

No international moves
Frequently Asked Questions About Power Moving
What type of insurance policy does Power Moving offer?
According to Ontario's laws, movers must have commercial liability insurance under the condition of carriage. The minimum loss or damage insurance liability is $0.60/lb per item. Power Moving provides this free to its customers. Power Moving Inc is also an insured moving company that includes up to $1,000,000 coverage for commercial liability, property damage, and bodily injury, and they carry a maximum $1,000,000 cargo replacement protection plan for each moving truck.
What awards has Power Moving won?
Power Moving has won the HomeStars "Best of Award" five times in a row (2019 to 2023), and "Best of the best Award" in 2022 and 2023. 
How long will my move take?
There are many factors to consider when estimating the duration of your move.
The number of items moved

How far we will be traveling between the locations

Access to your unit or doorstep

If there are stairs or elevators involved

Number of stopovers made

Time taken to pack small goods

If you are moving heavy items (pianos, safes, hot tubs)
Providing their estimators with precise information and details will allow them to give you an accurate estimate for your move.
Share this article on social media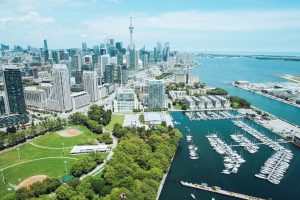 Moving tips
Living in Montreal vs. Toronto: Where Should You Live? Suppose you're considering relocating to a cosmopolitan city on the eastern side of Canada. In that case, only one question must have popped into your mind. Living
Read more »