Pet Movers: The 3 Best Pet Transport Companies
Long-distance, cross-country and international moves with pets present a number of challenges. It can be stressful and complicated to manage the costs and logistics of a pet move. Hiring a pet shipping company brings relief to most. Pet moving services help you worry less and give your pet a more pleasant experience.
In addition, for some people, hiring a pet transportation company is not a choice but an obligation, as some airlines only accept pets being carried by professional pet transporters. This is because pet owners frequently present incorrect documents, are missing documents, or bring the wrong types of crates. 
At MovingWaldo, we understand that it is hard for you to leave your faithful companion during his journey. It is also difficult to find a trusted pet transport company that suits your needs. To make this process easier, we have compiled a list of the 3 best transport companies servicing the United States and Canada!
MovingWaldo's list of the 3 Best Pet Moving Companies:
MovingWaldo is Canada's #1 Free Moving Concierge Service. Since 2016, we help millions of Canadians tackle moving tasks in minutes. We care to take the stress away from moving by offering free tools, tips and tricks and referral of service providers that you can trust. MovingWaldo is everything moving under the same roof!
How are moving companies selected?
Our network of movers you can trust is carefully built based on professionalism, years of experience, accreditation, awards and social proofs from customers. We care to help you through the maze of information the web provides about this unique industry. You can trust the movers listed here to guide you and your family safely into moving day!
Are you a good moving company?
4.4 stars based on 313 reviews from around the web
Blue Collar Pet Transport (BCPT) is a pet relocation and shipping company based in Orlando operating since 2019. The pet transport company is USDA-certified and serves the United States and Canada through ground and air transportation. BCPT allows all pets to use their transport services as long as they are domestic and weigh less than 200 pounds.
Shared Ride Pet Transport

Private Pet Transport

Air Pet Transport

Private Jet Pet Transport

Central Florida Pet Transport
Offers shared rides 

No pets in cargo

User-friendly mobile app

You can schedule last-minute rides

Flight nannies for pets under 20 lbs

Coverage costs are included in the price of animal transport services

24/7 pet tracking & update pictures with the private pet transport
Possible long wait time for ground shipping due to BCPT'S shared-ride pre-planned routes

Local door-to-door pet relocations limited to Florida only*
*Door-to-door moves available for long distance moves
Why choose this pet transport company?
As one of the best pet movers, BCPT is dedicated to having your pet′s move be as safe, comfortable and stress-free as possible. With this pet shipping company, you can typically schedule last-minute rides. Their pet transport services include pet purchase fraud protection, insurance coverage, and more. 
This pet transport company offers door-to-door transportation for dogs and cats weighing less than 200 pounds within North America. BCPT can also fly your pets under 20 lbs anywhere in the United States or Canada. Not to mention, your pet won't be in a cargo hold but accompanied by a trusted flight nanny in the cabin of the airplane.
While sharing a ride is an option they give you to make you save money, you may consider their private pet transport. With this service, choosing BCPT will ease your mind and stress as the customer service department helps you set up a tracking system so you can watch your pet's journey. Your pet will also be given 30 minutes walks during breaks and can benefit from a customized experience.

4.6 stars based on 210 reviews from around the web
Best for Air Transportation
Air Animal Pet Movers is a veterinarian-owned, domestic and international transportation company based in Florida. Since 1977, they transport most domesticated animals with high standards in humane pet transportation. The company's comprehensive network includes over 225 airlines around the world.
Shared ground transportation

Private van transportation

Air transportation

Express pet shipments

VIP transportation

GPS tracking

Vet services

Concierge services for U.S. Customs clearance
Door-to-door, private ground transportation options for domestic trips

Excellent customer service 

High-quality vet services (including a vet checkup before every trip)

Various transportation levels

User-friendly website with useful

how-to

videos

BBB accredited


No ground transportation within Canada
Why choose this pet transport company?
As a highly trusted company with over 45 years of experience, Air Animal Pet Movers provides its customers with various pet moving services. They offer shared and private ground transportation services, as well as air transportation options. Their website's user experience is optimized and features many useful resources and explanation videos.

As an A+ BBB accredited company, Air Animal Pet Movers guarantees that a USDA-accredited veterinarian will examine your pet and verify its microchip before every trip.
Air Animal offers different transportation levels reaching from the most affordable to the most expensive. The basic travel package includes a concierge to book and coordinate a move on an airline, whereas the VIP package offers extra options such as health reviews and a pickup and drop-off from your home to a commercial airline.
4.7 stars based on 168 reviews from around the web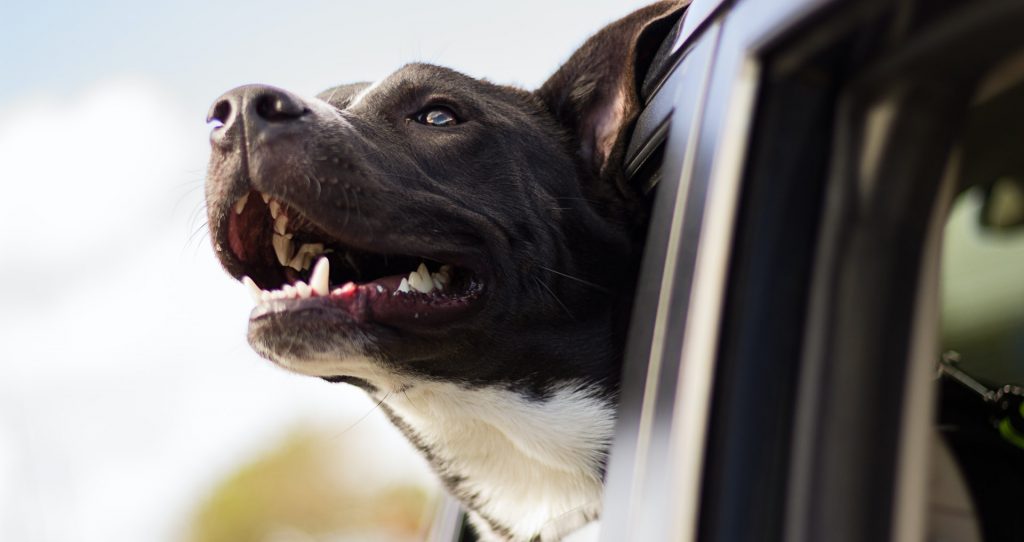 Best for Ground Transportation
Since 1984, Starwood Animal Transport has been recognized worldwide as a leading pet relocation company. They strive to have your pet′s move be as safe, comfortable, and stress-free as possible. To give you and your pet the best experience, they pay particular attention to details such as routing, weather, aircraft type, and other factors that may affect your pet's ability to travel in comfort and safety.
US domestic and international transport:
Hub to hub transport

Hub to door transport

Door to hub transport

Door to door transport


Pet protection plans

Flight nanny services

Vet services

GPS tracking

Military Moves
More than 38 years of experience in pet shipping

Door-to-door transportation for pets across the US and from the US to many countries

GPS tracking with real-time tracking updates

Pet protection plans

Transparent pricing
Ground transportation limited to the United States

For international or long-distance moves, you can only ship you pet FROM the United States not from another country*

*For example, you can't transport your pet with Starwood within Canada or from Canada to another country.
Why choose this pet transport company?
With overs 3 decades of experience as pet movers, Starwood Animal Transport offers air transportation in the United States and Canada. They also provide ground transportation within the continental USA.

To give you peace of mind, Starwood offers a pet protection plan covering your pet during his journey. The plan includes three coverage benefits: veterinary expenses, trip interruption expenses and emergency repatriation.

This pet transport company has transparent pricing and offers 3 levels of services based on your needs (economy, business and premium). You can even select a door-to-door option. Pet tracking portal and door-to-door service are available for business and premium packages.
Frequently Asked Questions About Pet Transport Companies
Ground transportation: How much do pet transport services cost?
The cost of pet transport services for ground transportation varies according to the length of the journey and the pet movers you choose. It can cost as little as $100 to ship your pet to a close location and as much as $1500 – $2500 for a 10-hour drive. Prices can even increase to around $4000 – $6000 for a cross-country journey.
Shared-ride

: For American customers, the average cost for a shared ride is $0.40 per mile with a handling fee of about $350. In Canada, it's about $0.80 per mile plus a handling fee of approximately $700. 

Private pet transport

: In the United States, the average rate is $1 per mile plus an additional $900 handling fee. In Canada, the average rate is $1.5 per mile plus a handling fee of about $1,800. 

(*PetRelocation & Blue Collar Pet Transport)
Air transportation: How much do pet transport services cost?
Each move has lots of variables. The cost of pet transport services for air transportation varies depending on your pet's size, the airline and the distance of the flight. Flying one small dog in cargo with a pet-friendly airline costs between $200 and 300$. The cost to fly a larger dog can go up to around $1000 for a domestic move, while international flights can cost up to $2000 – $3000.
(*PetRelocation & The Spruce Pets)
Is it safe for pets to travel in cargo?
Yes, it is safe for pets to travel in cargo, but it is safer for them to travel in the cabin as carry-on luggage. However, animals that are not allowed in the airplane cabin must travel in cargo. Airlines make it as safe as possible for your pet travelling in cargo. They are kept separate from luggage in climate-controlled units. Most airlines require an up-to-date health certificate from a licensed veterinarian to confirm your pet is in good health given the level of stress cargo travel places on pets. Note that some airlines also refuse to fly pets when it is too hot or too cold.
Is quarantine required for my pet?
When bringing a pet to the U.S. or Canada, you must adhere to the rules established by the country concerned. Every country has its own rules for pet shipping. Typically, your pet won't have to spend time in quarantine. It is however important to keep in mind that some countries (especially those that are rabies-free) require a short quarantine. To obtain the latest quarantine requirements, you must call the Embassies and Consulates or rely on your pet transport company.
Share this article on social media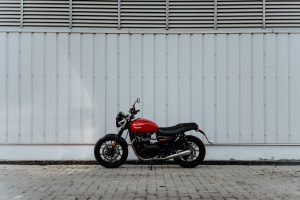 Moving tips
The 4 Best Motorcycle Shipping Companies in Canada Finding the best motorcycle shipping company in Canada can be hard. There are a lot of different companies and finding the perfect one for your needs that is
Read more »