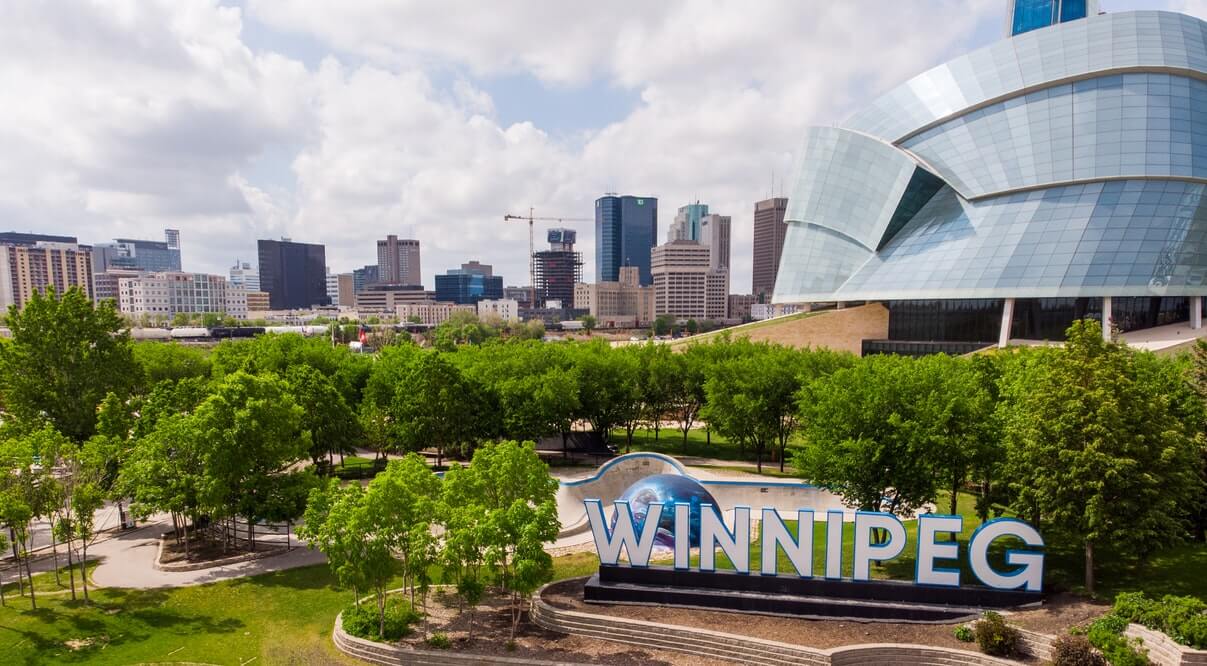 Best Office Moving Companies Winnipeg - Find the perfect office mover near me.
Moving an office to a different location is stressful and not simple. Fortunately, there are great office movers in Winnipeg to make the process organized and safe. The most reliable office moving company will take the ultimate care of your office resources and help you move from your old office to the new one in one smooth process. They will also assist you and will offer removal services to clean your office space. Some companies will provide storage and packing options as well. All these solutions will be at the most reasonable price.
Did you know? Commercial movers can assist different types of industries
Businesses move for many reasons: usually it's due to a shift in their business opportunities or a strategic decision for the growth of the company. Let's not forget that all industries can move which included detail stores, libraries, hospitals to name a few. Some other industries will also move to a different site for business needs.
MovingWaldo's list of the 5 best office movers in Winnipeg
MovingWaldo is Canada's #1 Free Moving Concierge Service. Since 2016, we help millions of Canadians tackle moving tasks in minutes. We care to take the stress away from moving by offering free tools, tips and tricks and referral of service providers that you can trust. MovingWaldo is everything moving under the same roof!
How are moving companies selected?
Our network of movers you can trust is carefully built based on professionalism, years of experience, accreditation, awards and social proofs from customers. We care to help you through the maze of information the web provides about this unique industry. You can trust the movers listed here to guide you and your family safely into moving day!
Are you a good moving company?
3.7 stars based on 42 reviews from around the web

For more than 45 years, Winnipeg Moving has been one of the undisputed leaders within the Canadian moving company industry. They stand out in the two main aspects of moving, which are transportation and storage. Established in 1978, this moving company has constantly exceeded clients' expectations, no matter how big or small the relocation. Winnipeg Moving is accredited by the BBB with a rating of A+ and it is also a partner of Allied Van Lines, a well-reputed international transportation company. They are also a member of the Canadian Association of Movers. The Winnipeg team prides itself in its deep commitment to service and to giving back to the community.
Office Moving Services offered by Winnipeg Moving
Corporate relocation
Employee relocation
All kinds of office moves
Modular furniture installation
Onsite visits
IT and computer moving
Multiple storage solutions
A+ (Accredited since 2000)

Winnipeg, Brandon, Steinbach, Stonewall, Thunder Bay, Charleswood, Tuxedo, Kenora, Selkirk, Gimli, Thompson
Fast and free no obligation estimate
Member of top associations like the Canadian Association of Movers, Allied Van Lines and the BBB
Uses eco-friendly moving supplies
Regularly gives back to local organizations
Does not accept moves outside Canadian borders
Types of industries Winnipeg Moving specialized in
Big and small office spaces
Laboratories
Hospitals
Why do we recommend Winnipeg Moving for your office move in Winnipeg?
Experience is the best teacher and with the 45 years of experience that Winnipeg Moving and Storage Company has, they have definitely learned all there is to know about relocating offices. This means that they have already learned from previous mistakes and have learned the process to perfection for your benefit. If you are looking for a company who can move all your equipment, furniture and documents safely, quickly and at a reasonable cost, then Winnipeg Moving Company is the one to call.
400 Oak Point Hwy, Winnipeg, MB R2R 1V1
4.6 stars based on 116 reviews from around the web

ShortLine Moving Solutions is a locally owned and operated moving company in Winnipeg. They cater to all kinds of residential and office moves. The company lives by their motto: To make life easier for our customers and our community, one move at a time. They handle each move and relocation with the greatest professionalism and care. The equipment and facilities that they have are all top-of-the-line, ensuring a smooth and hassle-free operation. In fact, they are a one stop shop for all your moving and storage needs. You can go to their site at any time to request a complimentary quote.
Office Moving Services offered by Short Line Moving Solutions
Specialty packing and labelling of files and furniture
IT and electronic equipment transfer
Existing furniture breakdown and setup
New furniture delivery and installation
Continuous customer support throughout the move
Designated lead hand for optimal efficiency
A+ (Accredited since 2017)

Tuxedo, St. James, Charleswood, River Heights, St. Vital, St. Boniface, Wolseley, Fort Rouge, Transcona, Garden City, Central, St. Norbert, and East, West and North Kildonan. Also serves interprovincial moves in rural Manitoba.
Goes out of their way to accommodate last-minute requests
Has a Furniture Calculator feature for a more accurate moving quote
Accepts floor to floor same office moving
Services are limited to the province of Manitoba
Types of industries Short Line Moving Solutions specialized in
Residential
Small and big office spaces
Why do we recommend Short Line Moving Solutions for your office move in Winnipeg
A large percentage of ShortLines' clients are repeat customers simply because they keep going back to avail the outstanding service. This moving company is sincere in putting their customer's satisfaction first. They will go the extra mile to make sure everything meets the client's approval. The company owner himself attends to inquiries and personally checks that each move is completed properly. When it comes to moving your home or office, ShortLine will leave you wanting nothing more.
862 Dufferin Ave, Winnipeg, MB R2X 0A3
4.5 stars based on 248 reviews from around the web
As the name implies, this moving company is a company with a big heart. They always have the client's best interest in mind and they have a community focused vision for the company. Two Small Men provides quality service for every dollar that you pay. They charge only for the service that you actually receive and not a cent more. Besides the standard moving services, Two Small Men also offer a wide array of additional services to make your home or office move an overall better experience.
Office Moving Services offered by Two Small Men with Big Hearts
Protection of office equipment
Expert handling of electronics
Protection and organization of client information
Minimal loss of working hours for your business
Specialized equipment for the prevention of contamination
A+ (Accredited since 2011)

Offices are located in Alberta, Saskatchewan, Quebec, Ontario, Nova Scotia, New Brunswick, Manitoba and British Columbia
Offers item donation services for things you no longer need
Highly trained electronic equipment movers
Meticulous labelling of all boxes and equipment
Excellent after-service management in case of claims
Services are exclusive to Canada locations only.
Types of industries Two Small Men with Big Hearts specialized in
Residential moves
Senior care homes
Offices of all kinds
Why do we recommend Two Small Men with Big Hearts for your office move in Winnipeg?
Two Small Men with Big Hearts are all you need to complete any kind of move within Canada. With more than 30 years of experience moving offices and commercial establishments, they have refined their process of relocation so that you no longer have anything to be anxious about whenever you need to relocate. Their movers are professional, punctual and, courteous, and they are extremely careful in handling all kinds of items. Two Small Men is certainly a highly recommended company for office moves.
750 Marion St, Winnipeg, MB R2J 0K4
4 stars based on 4 reviews from around the web

Office Move Pro specialize in commercial moves, making them ideal for any business that is seeking to relocate. They have earnt an excellent reputation and are members of all the relevant moving organizations, including CAM and the BBB. They can also be used for larger residential moves, making them perfect for anyone who wants a quick, efficient, and professional move.
Office Moving Services offered by Office Move Pro
Office Moving
Furniture Installation
Commercial Storage
Moving Box Rental
Furniture Removal
Covid-19 Workplace and Delivery Services
Certified office furniture systems installation
Panel and chair cleaning and refurbishing
A+ (Accredited since 2016)
Calgary, Edmonton, Halifax, Kitchener-Waterloo, Montreal, Ottawa, Regina, Saskatoon, St. Catharines, Toronto, Vancouver, Victoria, Winnipeg
Usually accepts last minute bookings
Dedicated project manager for each office move
Office Move net system for tracking status of office relocation
Custom crating for special items
Environment friendly recycling programs
Some services are not included in the initial estimate
Types of industries Office Move Pro specialized in
Laboratories and Medical Centers
Hospitals
Schools and libraries
Warehouses
Internal and external business offices
Why do we recommend Office Move Pro for your office move in Saskatoon?
Office Move Pro is a very reliable company to hire for any office move. They have had several years of experience in the moving industry and with their deep understanding of the process, you can be sure that the move will go smoothly. Office Move Pro also offers several extra services outside the standard package, which can make your office relocation even more efficient. They can even accommodate last minute requests!
28 Rowanwood St, Hamilton, ON L8L 7H3
3.6 stars based on 32 reviews from around the web

Alero Moving and Storage have been operating in Regina for more than a decade, providing customers with a trustworthy moving service that everyone is sure to appreciate. They have gained a good reputation over this time, demonstrated by their BBB accreditation and A+ rating, alongside good online reviews. If you are looking for a moving company in and around Regina then they should feature high on your list.
Office Moving Services offered by Alero Moving and Storage
Local, Provincial, Cross-border and international relocation
Efficient handling of sensitive office information and equipment
Corporate Relocation
A+ (Accredited since 2015)
Toronto, Calgary, Winnipeg, Regina and surrounding areas
Adheres to the strict standards of the North American Van Lines
Offers a 10% off price difference guarantee if you find a better quote
Types of industries Alero Moving and Storage specialized in
Office moving
Hotel installations
Residential
Technology
Healthcare
Warehousing and Distribution
Automobiles and transportation
Why do we recommend Alero Moving and Storage for your office move in Winnipeg?
For more than 24 years, Alero Moving and Storage has been helping Canadians relocate their homes and offices across the country and even to other parts of the world. When it comes to moving offices and other workplaces, Alero Moving is highly recommended. Their movers are trained in handling, dissembling and reassembling office equipment, workstations and furniture. They take extra care to protect your office items throughout the entire move. They also have the capability of safely handling specialized moves.
2190 Notre Dame Ave, Winnipeg, MB R3H 1B9
Moving is often synonymous of stress, long administrative tasks and a significant waste of time and money. MovingWaldo helps you solve all these problems in just a few clicks! After some shameless self-promotion, we invite you to discover our free moving tools available to all.
Connect the Internet, TV and phone.

Secure home and auto insurance

Find resources, checklists and more.
We bring together more than 700 organizations across Canada with a single and simplified form.
Other Commercial Moving Companies in Canada
Frequently Asked Questions about Office Moving
How much does an office moving company charge?
Office Moving Company set their charges based on several factors. For instance, your business size is the most important factor that will calculate the cost. Movers need to know the number of workstations, desks, cables, and servers you must transport to the new location. Not to forget, the overall design of the new space and the presence of business equipment may affect the cost.
Do I have to close my business on moving day?
Most of the business owners feel that they will have some disruptions on the day of the relocation. However, the best movers always try their best to minimize the hassle. You may need to shut down your business for a few hours to avoid potential operational issues depending on your activities. We think that you must prepare in advance to prevent complications. If it's possible, prioritize work from home on the day of. There will be fewer people in the way of the movers, and they will have more space to circulate.
What should my employees do prior to the moving day?
You must assign some responsibilities to your employees before the move and inform them on how the move will go. In other words, you must remind them when to pack their belongings and answer all their questions. A move can create some stress for some, it is important that Human Resources are ready to do some change management counselling to accompany employees throughout the process.
Does the mover set up the electronic devices?
Office moving company works with teams of certified engineers and technicians who will set up your electronic items, including telephone lines, servers, and cable networks. They will help you with the proper installation of IT infrastructure. If they do not provide the service, they will direct you to the right resources.
What are 5 tips for a perfect office move?
We have the best tips to reduce your stress during the office move.
Choose the best team of professional movers by communicating your needs and demands.

Engage your employees, it will encourage them to collaborate with the move.

Communicate often with your employees, vendors, and the moving companies.

You must start packing your electronic items,

 

documents, and other resources several days before the day of your move. Everything needs to be ready on your Moving Day.

Be aware of weather conditions, traffic problems, and several other issues that may delay the overall process. Thus, you must anticipate the possible delays while thinking of relocating your office.
Share this article on social media
Long distance moving
Moving is one of the most stressful things you can ever do. Whether it is residential moving, long distance moving, moving cross borders, or commercial moving, the process can be a disaster if you don't trust
Read more »
Check out MovingWaldo's free moving platform and find everything you need for your move. No sign up required!