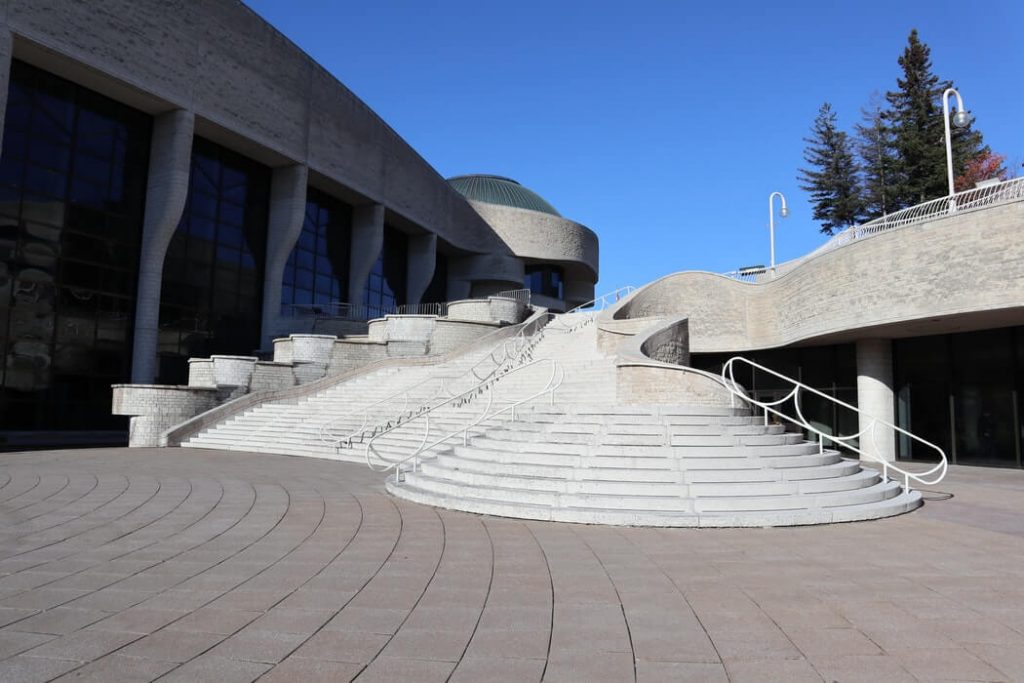 Best Office Moving Companies Gatineau - Find the perfect office mover near me
Moving an office to a different location is stressful and not simple. Fortunately, there are great office movers in Gatineau to make the process organized and safe. The most reliable office moving company will take the ultimate care of your office resources and help you move from your old office to the new one in one smooth process. They will also assist you and will offer removal services to clean your office space. Some companies will provide storage and packing options as well. All these solutions will be at the most reasonable price.
Did you know? Commercial movers can assist different types of industries
Businesses move for many reasons: usually it's due to a shift in their business opportunities or a strategic decision for the growth of the company. Let's not forget that all industries can move which included detail stores, libraries, hospitals to name a few. Some other industries will also move to a different site for business needs.
MovingWaldo's list of the 5 best office movers in Gatineau
MovingWaldo is Canada's #1 Free Moving Concierge Service. Since 2016, we help millions of Canadians tackle moving tasks in minutes. We care to take the stress away from moving by offering free tools, tips and tricks and referral of service providers that you can trust. MovingWaldo is everything moving under the same roof!
How are moving companies selected?
Our network of movers you can trust is carefully built based on professionalism, years of experience, accreditation, awards and social proofs from customers. We care to help you through the maze of information the web provides about this unique industry. You can trust the movers listed here to guide you and your family safely into moving day!
Are you a good moving company?
4.2 stars based on 101 reviews from around the web

AMJ Campbell is the largest coast-to-coast moving company in Canada. Moving can be a very complicated and stressful process, which is why they always do their best to take all the stress and worry away from you. Their system for moving and relocation is very efficient and reliable. They have the most courteous and trustworthy movers. You can be sure that their team will handle all your office furniture and equipment with the utmost care! Test
Office Moving Services offered by AMJ Campbell
Complete document shredding and recycling services

Commercial storage solutions for different businesses

Climate-controlled storage with 24-hour security

Furniture consultation

Disassembly and reassembly

Decommissioning of used furniture

Design and space planning

Inventory management

Document storage

A+
(Accredited since 1981)

Ontario, Manitoba, British Columbia, Saskatchewan, Newfoundland, Quebec, Ontario, Prince Edward Island, New Brunswick, Alberta, Nova Scotia, Florida USA
More than 1 million satisfied customers and 500,000 businesses moved

Special consideration for small details and client requests

Back-up plans in case of sudden changes

Fees are higher compared to most moving companies
Types of industries AMJ Campbell specialized in
Residential

Small and Big Offices

IT Equipment and Electronics

Why do we recommend AMJ Campbell for your office move in Gatineau?
The 85 years of experience of AMJ Campbell in the industry of moving and relocating homes and offices is in itself a tribute to the kind of service that they can offer. Indeed, for them to last so long in the industry only means that they have encountered every single possible hurdle in moving, and have already created solutions for these problems. Thus you can be assured that things will go smoothly if you hire them to handle your home or office move.
2710 Stevenage Dr, Gloucester, ON K1G 3N2 Gatineau, Canada
4.7 stars based on 52 reviews from around the web

For more than 10 years, High Level Movers have been offering relocation services. Thus, they understand the stress of moving, but also that no move is the same. Because of this, they take it to heart to offer you services that you can customize according to your needs. Whether you just need help transporting your belongings from point A to point B, or you need packing, cleaning and storage services, their moving professionals will customize your moving services according to your needs. Finally, High Level Movers have strong customer reviews demonstrating their experience and the quality of their services. 
Services offered in Gatineau
Local moving
Long distance moving
Residential moving
Storage services
Commercial moving
Garbage removal
Cleaning services
Packing supplies
Toronto area, Ottawa area, Vancouver area and Canada.
Online moving cost calculator.
Strong customer reviews.
Offer many services (packing, local and long distance, commercial and residential, storage, piano, etc.)
Their movers receive bonuses when customers are satisfied with the service provided. Therefore, their movers make sure they offer the best, without pushing your time.
Insurance is included.
Cancellation fees are charged when the move is delayed or cancelled within 72 hours of the scheduled date.
Types of industries High Level Movers is specialized in
Entire business
Single office
Office supplies moving
Warehouse relocation
Assembly and disassembly of machinery for relocation
School and library
Stockrooms
Why Do We Recommend High Level Movers for Your Office Move in Gatineau?
If you need office moving services in Gatineau, High Level Movers is a great solution. With the help of their specialists, you can customize your service to perfectly meet your needs. They can also help you prepare your moving budget. This can be useful, especially if your move is at the last minute.
They are available in many locations for local moves and can also do long distance moves in Canada. With their moving services, you will be able to move stress-free and smoothly.
4.1 stars based on 31 reviews from around the web
Compared to many other movers that have been in business for several decades, Déménagement Sélect is a relatively new moving company. But that does not mean that their services are any less exemplary. Being a young team, they are very dynamic and versatile. They have connected with some of the established companies in different aspects of moving to further improve the service that they deliver to you. For instance, for office relocations, they work with specialists from Teknion and Hayworth. This young company is keen on providing only the best customer service. For a free estimate, all you have to do is go to their website and make a request.
Office Moving Services offered by Déménagement Sélect
Packaging office furniture with stitched fabric covers
Short-distance and long-distance moves
Short-term and long-term heated indoor storage with 24/7 surveillance and alarm system.
Hourly or flat rate, exclusive of special items
Gatineau, Quebec and surrounding areas
Partnered with office removal specialists like Teknion, Hayworth, Steelcase, Global and Lacasse
Offers a broad range of cost-effective packing products
$50,000 worth of insurance for handling and transportation
Services are limited to locations within Quebec
Types of industries Déménagement Sélect specialized in
All kinds of office spaces
Residential moves
Why do we recommend Déménagement Sélect for your office move in Gatineau?
There are instances when a fresh mind is what you need to come up with better solutions. In the case of Déménagement Sélect, that is exactly what they offer. This moving company is fairly new and overflowing with new ideas and innovations. If you want a brand new approach to moving your office, this is certainly the company that you should call.
150 Rue Adrien-Robert D, Gatineau, Quebec J8Y 3S2
4.4 stars based on 132 reviews from around the web

Déménagement maximum has a unique way of taking care of every aspect of your move, from A to Z, your satisfaction is guaranteed. Each employee has received high-quality training and is capable of carrying out all of the required tasks at your full satisfaction. All of Déménagement Maximum's team is recruited based on a common passion for the art of moving, in order to conduct a service of the highest standards. This company offers a wide selection of services related to the moving process, from packing and unpacking to moving, storing and providing materials.

Office Moving Services offered by Déménagement Maximum
Wrapping and unwrapping of items
Short and long distance moves
Gatineau and the surrounding area
Offers specialized packaging for specific office items at very affordable prices
Open for business and inquiries seven days a week
Competitive pricing that fits well within your budget
Comes with complete insurance
Limited services listed on website
Types of industries Déménagement Maximum specialized in
Why do we recommend Déménagement Maximum for your office move in Gatineau?
Déménagement Maximum is a competent moving company that is fully equipped to handle any kind of office move. Their employees have all received top-notch training in the different aspects of moving. Their team of movers are all trained to know the best moving techniques so that your belongings are treated perfectly. They specialize in complete home moves but are also highly regarded in conducting office moves. Déménagement Maximum has earned the best reputation when it comes to giving excellent customer service!
266 Rue Saint-Louis #9, Gatineau, QC J8P 8B3
4.2 stars based on 22 reviews from around the web

Once a small local moving company, Déménagement Outaouais is now a well established and liked company, offering local, long-distance and international moving services. Their main priority is to provide top quality moving experiences to its customers, and focuses on delivering secure transportation, no matter if you are moving across the borders, or next door. They also offer other services, such as monitored storage warehouses, shipping material as well as international moving tips and specifics.
Office Moving Services offered by Déménagement Outaouais
Local and long-distance moves

International shipping (in or out of Canada)


Cross-Border moves to the US

Storage facilities

Paperwork, instructions and tips on international moving or shipping

Protective material for shipments
 Domestic moves available in Gatineau + 250 miles radius
More than 35 years of experience in the moving and transportation industry

International shipping is one of the specialties

Dispatch door-to-door services to a number of cities around the world

Offer big and secured storage options in warehouses
No BBB accreditation

Closed on the weekends

No mention of other services, such as packing or moving material

Types of industries Déménagement Outaouais specialized in
International Moves
Long distance Moves
150 Jean-Proulx, Gatineau, QC J8Z 1V3
Moving is often synonymous of stress, long administrative tasks and a significant waste of time and money. MovingWaldo helps you solve all these problems in just a few clicks! After some shameless self-promotion, we invite you to discover our free moving tools available to all.
Connect the Internet, TV and phone.

Secure home and auto insurance

Find resources, checklists and more.
We bring together more than 700 organizations across Canada with a single and simplified form.
Other Commercial Moving Companies in Canada
Frequently Asked Questions about Office Moving
How much does an office moving company charge?
Office Moving Company set their charges based on several factors. For instance, your business size is the most important factor that will calculate the cost. Movers need to know the number of workstations, desks, cables, and servers you must transport to the new location. Not to forget, the overall design of the new space and the presence of business equipment may affect the cost.
Do I have to close my business on moving day?
Most of the business owners feel that they will have some disruptions on the day of the relocation. However, the best movers always try their best to minimize the hassle. You may need to shut down your business for a few hours to avoid potential operational issues depending on your activities. We think that you must prepare in advance to prevent complications. If it's possible, prioritize work from home on the day of. There will be fewer people in the way of the movers, and they will have more space to circulate.
What should my employees do prior to the moving day?
You must assign some responsibilities to your employees before the move and inform them on how the move will go. In other words, you must remind them when to pack their belongings and answer all their questions. A move can create some stress for some, it is important that Human Resources are ready to do some change management counselling to accompany employees throughout the process.
Does the mover set up the electronic devices?
Office moving company works with teams of certified engineers and technicians who will set up your electronic items, including telephone lines, servers, and cable networks. They will help you with the proper installation of IT infrastructure. If they do not provide the service, they will direct you to the right resources.
What are 5 tips for a perfect office move?
We have the best tips to reduce your stress during the office move.
Choose the best team of professional movers by communicating your needs and demands.

Engage your employees, it will encourage them to collaborate with the move.

Communicate often with your employees, vendors, and the moving companies.

You must start packing your electronic items,

 

documents, and other resources several days before the day of your move. Everything needs to be ready on your Moving Day.

Be aware of weather conditions, traffic problems, and several other issues that may delay the overall process. Thus, you must anticipate the possible delays while thinking of relocating your office.
Share this article on social media
Office Cleaning Service
A clean office not only means a clean space but also a clean mind. Office cleaning has many benefits including the satisfaction of your employees and a better work environment! Studies have even shown that a
Read more »
Check out MovingWaldo's free moving platform and find everything you need for your move. No sign up required!