What do you need to know before your long-distance move?
When you are preparing for your long-distance move, you have to take things seriously. It's a big task, and you will probably have hundreds of belongings that you need to get prepared for the long journey until they reach your new house. To have a successful one, you need to get ready for all kinds of unexpected situations.
So making some plan is for sure going to be of help. Why it is essential to have everything as clear as possible is because you will be able to know the expected costs. Some people sometimes decide to make the entire long-distance move by different transport providers. There are some risks involved, but as you get more options, you might find one that is appealing to you. First, let's have a look at two options other than your usual moving truck.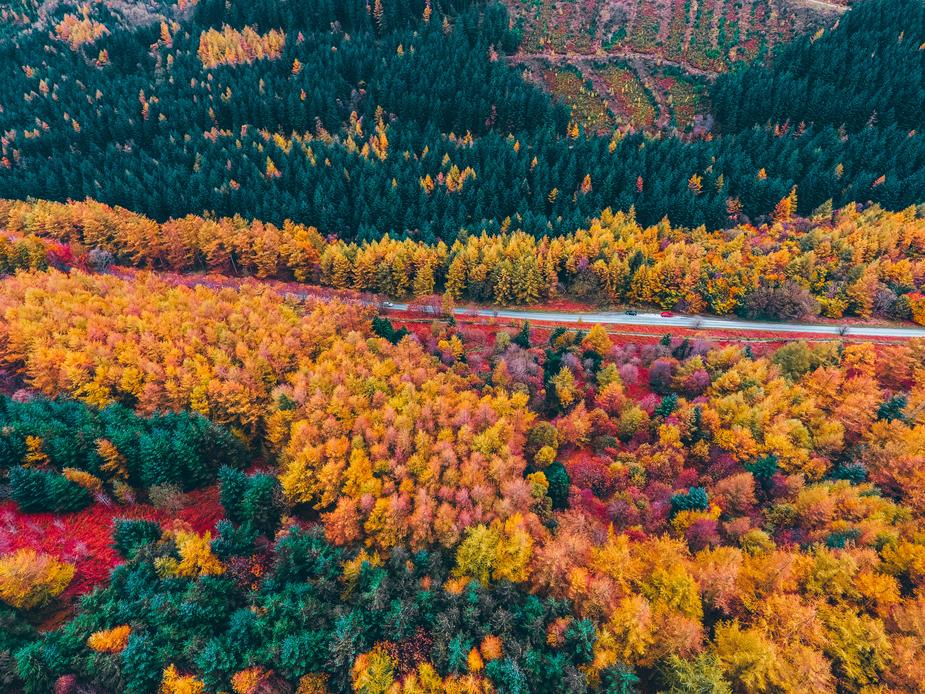 Trains are one of the safest ways possible to travel around. They can easily be a fast and less expensive solution. What you can do is to go to a company that offers containers. You load all of your belongings into a train container, and you send them directly to your new home location.
As many companies offer this, you will see different offers in terms of pricing and delivery. Usually, they charge a fixed price for the container or by the weight that you need to send. This is where you really need to start thinking about numbers and calculate your budget. Sometimes it can be better to buy new furniture rather than paying somebody to move the old one. No matter your choice, remember that trains are safe and can be a reliable option for a long-distance move.
Keep in mind that some movers will use trains to move your belongings. Inform yourself regarding the logistics that your mover is using. It is important to keep track of your move to make sure everything goes as smoothly as possible.
We know this might not have come first to mind; however, when you are in a rush plane are a real solution. Indeed, probably moving by plane is one of the most expensive options that you have available. It is a time-saver, and it helps because you need to think well about the belongings that you are going to bring. Deciding which ones to keep or not is going to be the filter that you use.
A good example is furniture that you have. Most of the time, taking them by plane is not the best solution. In this case, it can be a better idea to buy new ones, they are heavy and difficult to manage. But we get it; you might be in love with the furniture that you have. Consider the first option that we mentioned; a train long-distance move can be a lot better for your wallet, especially if you don't need the furniture fast.
We also need to have a special mention, boats. For a national movement, this can be a real option. It costs less than a plane, and you can send your belongings overseas to many different locations.
What should you consider leaving behind?
Probably the most challenging thing to do is choose the things that you don't take with you. This is because they have a personal value but not of real use anymore. Also, it is good to know that one of the most used pricing methods by movers is by the weight that you want to carry.
Moving big items is going to be complicated, especially when we talk about furniture. Although we gave you some solutions, even these might not be the best bet. Furniture such as a refrigerator or a sofa can be a logistic barrier, even in a train container. They don't give you the flexibility to play with the space that you get.
When you need to pay by weight, you get another reason to get rid of some of the stuff that you have in your house. One idea is to get rid of the items that are easy to replace, and that don't cost that much. A thrift shop can be the place you visit after you move to the new location and get similar items with the ones you left behind.
What to do with the furniture you leave behind?
Considering donating can be an easy solution. Ask your neighbours if they need some of the furniture that you are not taking. Charities are also a place that, most of the time, are going to say yes to any sort of help.
If your long-distance move requires a big budget compared to the one you had in mind, you can also sell your items online. Many websites can help with this, and with simple research, you will see what platforms you can use. You can also do some sort of garage sale to at least get a part of the money back. You don't have to throw out the belongings that you don't take with you. Why not make some money with them?
When you feel you don't have any idea of what to do, consider a junk removal service. This means you are going to spend some money, but they are going to help you with your problem. It's fast, and you are going to save some time by using them.
Moving the car to a new place can be quite complicated. When you don't want to drive to the new location, you can search for a business that transports cars. Again you are going to spend some extra money, but if you don't want to drive such a long-distance, this is the easiest way.
There are many pros and cons for both doing it yourself or with a professional. If you want to find more info about this, MovingWaldo has two articles on this specific topic:
So if you were not sure of how a long-distance move can be made now, you have gained a little bit more information on the topic. It's always good to know more about a situation that you are going to experience soon. By doing so, you will not be so surprised if any challenge appears, and you will be able to come up with a quick solution that is going to save the day.
We hope that you are going to find what you were looking for and that the long-distance move that you are planning goes as you expect it. Good luck, and enjoy your new residence!
Moving is often synonymous of stress, long administrative tasks and a significant waste of time and money. MovingWaldo helps you solve all these problems in just a few clicks! After some shameless self-promotion, we invite you to discover our free moving tools available to all.
Update accounts
Connect Internet, TV and Phone.
Secure home and auto insurance
Find resources, checklists and more.
We bring together more than 700 organizations across Canada with a single and simplified form.
Share this article on social media
Internet Service Providers
People that are moving out of their homes to a new location should always be aware of the things that they need to handle when they move. One of the everyday things that always comes to
Read more »
Check out MovingWaldo's free moving app that will save you up to 10 hours of paperwork. And it's free.