Should I Use An Installment Loan to Pay for a Long Distance Move?
Moving from one end of the city to another can be a lot of work, but relocating across the country is a task that's on a whole other level. Fortunately, a long distance move is something you can make easier with careful planning and preparation, and we've got tips to guide you each step of the way. 
No matter where you're going or how you're getting there, we hope you have a great journey to your new home. Whether you are moving across the country for a new job or you need a change of scenery, a long distance move has to be planned and budgeted properly. Here's how to get ready and set yourself up for success while planning for your big move.
Booking trustworthy movers starts here
Compare multiple moving quotes calculated across the same metrics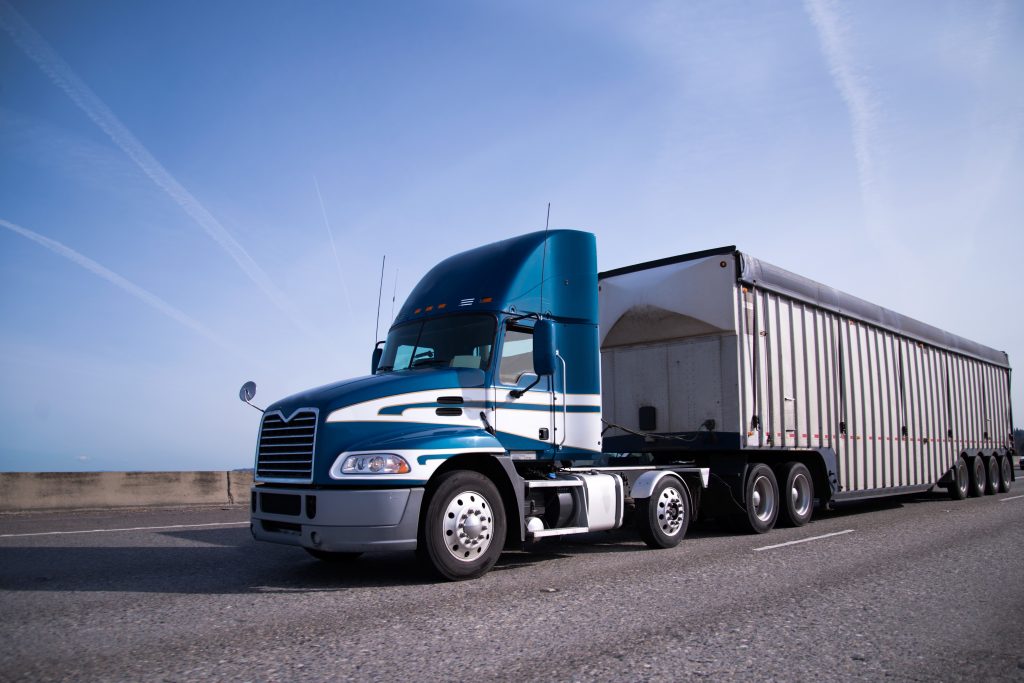 How Much Does Moving Across the Country Cost?
This is a loaded question because like renting a storage unit, the answer can vary based on your location, the distance of your move, and how much stuff you have. The weight of your belongings also matters – for example, moving a piano costs more than moving a pile of boxes filled with household linens or pots and pans. To get an accurate quote, you should speak to a professional moving company in your region, but here's a ballpark idea of costs:
Many moving companies charge a flat fee plus extras on an a la carte basis, often in the range of $600-800 for the first 500 lbs and around $400-500 for every 500 lbs after that. If you're also utilizing movers for packing purposes, expect to pay a few hundred dollars or more (again, this depends on how much stuff you have, the time needed to pack your belongings and how much they weigh). Always read a contract thoroughly before signing – you don't want to end up with a misunderstanding or a nasty surprise at the end of your move!
Some moving companies offer a fixed rate between major cities— for example, you might be charged $6,000 flat to move your belongings from Toronto to Nova Scotia or Vancouver, or around $1,500 from Winnipeg to Calgary. A shorter distance move from Ottawa to Montreal (or vice versa) might cost around $900. Be aware that you may end up paying higher rates during peak season or have to factor in added costs such as a fuel surcharge. Extra costs based on weight and packing time may still apply. Again, read all the fine print and only sign a contract that you understand and agree to! 
Why You Should Get an Installment Loan to Cover the Costs of a Long Distance Move
The average cost to move across Canada can be upwards of $10,000. If you're preparing to move across the country but not sure how to pay for the costs associated with relocating, make applying for an installment loan online part of your planning process. It's a simple, flexible way to cover the cost of relocating that will provide peace of mind.
For those with bad credit, getting a loan at the bank to cover your expenses may not be an option. Rather than maxing out your credit card, consider getting a bad credit loan in Canada with a fixed monthly payment schedule to make repayment costs more predictable. These loans typically are unsecured so you won't need collateral to qualify. Plus, you'll receive your funds in as little as 24 hours.
How Should I Choose A Moving Company?
A great mover can be a life-saver, but a not-so-great mover can add stress to an already demanding situation. Staying on budget is important, but you must work with a professional who has great reviews and adequate insurance. Start by getting a quote from several professional movers. More expensive doesn't necessarily mean better, and quality is key. You'll want to hire someone with great recommendations and experience, clear communication skills, demonstrated reliability, and excellent insurance. They should be prepared to offer you a detailed quote and explain any potential variances in price. 
Where Can I Get Moving Boxes?
While it may be tempting to use whatever cardboard boxes you have around the house, you could have serious regrets later. Dedicated moving boxes are sturdy, spacious and designed to survive all of the packing, transportation and handling involved in a move. We suggest obtaining boxes in several different sizes to fit anything from dishware to bedding. Be sure to borrow or buy a packing tape roller – it's definitely worth the investment! Heavy objects such as books should be distributed between several boxes— fill up the box a third or halfway, then add towels, stuffed animals or other light objects to fill the remaining space. This way, you don't end up with a 100 lb box of hardcovers (ouch).
To purchase high quality moving boxes, check out office supply stores, home improvement retailers and specialized moving businesses such as ULINE. There are even eco-friendly, reusable moving box options! Here's a great round-up of companies that rent moving boxes in Canada. On a tight budget? Here are some places you might be able to get large, sturdy boxes for free. Good luck!
What If I Need to Store My Belongings?
In a perfect world, you'll pack up one house, travel to your new place and start settling in right away— however, that isn't always possible. If you aren't moving into your new home immediately, you may need to store your belongings for a few weeks or even a few months. Here are some questions to ask before signing that storage facility contract:
Will I have 24 access to my belongings?
Are any items prohibited from storage? (For example: firearms, propane tanks and other flammable materials, live plants)
What is the temperature control like within the unit?
What is security like at the facility?
The cost of renting a storage unit will vary based on size, location and the company you go with (here's a great post that helps understand potential storage costs). Generally speaking, it's best to budget $400-600 per month on average. We've also got a fantastic resource for finding a reputable storage unit in your region. It may also help to talk to friends and family members who have already made a long distance move, as they could have helpful recommendations.
What Else Do I Need to Do Before Moving Long Distance?
Once you've bought a new house or secured a rental unit in your new location, it's time to start updating anything attached to your old address. This includes your government identification, insurance policies, bank and credit cards, magazine and product subscriptions and other items you regularly receive by mail, personal and professional organization memberships and more. Take a look at your monthly bills and contact all of your regular service providers, such as your cell phone or satellite radio subscription, and cancel community-specific items such as local library cards. If you have a gym membership, you may be able to transfer it to a new location with the same franchise— otherwise, you'll want to cancel that before heading out of town.
It's a good idea to make a list of new contacts you'll need to make in your new location, such as a family doctor and dentist. If you have children, you'll want to prioritize getting in touch with local schools or daycares. If you have pets, look into recommendations for local veterinarians. Does your new home need repairs or renovations? You may want to look into contractors and tradespersons in your new location. 
Once you have a move-in date, share your new address and contact details with friends and family members (a simple email announcement will do). Because it's easy to forget to update something (or someone) during this process, you may want to forward your mail for several months. 
A long distance relocation may be a lot of work, but moving to a new home can be an exciting and gratifying experience that marks the beginning of a new chapter of life. In the end, you'll be glad you took the time to do things the right way instead of the easy way. With a little research, a lot of planning and a positive attitude, your long distance move might end up being an adventure you truly enjoy.
Share this article on social media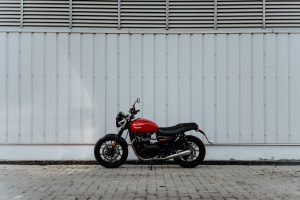 Moving tips
The 4 Best Motorcycle Shipping Companies in Canada Finding the best motorcycle shipping company in Canada can be hard. There are a lot of different companies and finding the perfect one for your needs that is
Read more »