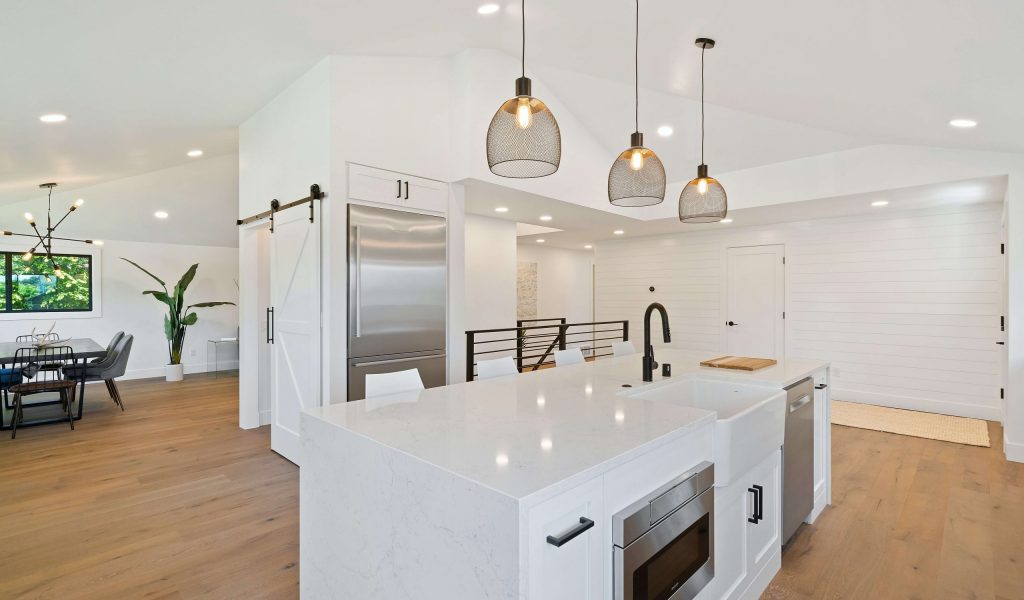 7 Electrical Updates You Should Consider When Moving Into Your New Home
Moving into your new home can be a fun and exciting time. It allows you to exhibit your creative side. While electrical updates don't seem like the most thrilling part of moving into a new home, they certainly are important. Electrical updates help make your house safe and more modern. They help to personalize the features of your home, make your home more comfortable and protect your life and property. Here is a list of 7 electrical updates you should consider when moving into your new home.
Booking trustworthy movers starts here
Compare multiple moving quotes calculated across the same metrics
1. Update Your Electrical Panel
Your electrical panel is the powerhouse of all the electricity in your home. You must consider updating your electrical panel because this device has the responsibility of protecting your electrical appliances and as such, where you neglect it, it may spell dire consequences for your property. A faulty electrical panel could have fatal consequences of electrocution and a fire outbreak. Updating your electrical panel is especially necessary when your home is over 25 years old or where you notice corrosion or rust on the panel door. If you can also smell something burning from the electrical panel of your home, pay heed and act quickly to update it.
2. Change Your Smoke and Carbon Monoxide Detectors
Every appliance is subject to the laws of diminishing returns. The smoke and carbon monoxide detectors in your new home are no different. Changing your smoke and carbon monoxide detectors should not even be a matter which you deliberate upon as though you had a choice. The fact is that smoke detectors are lifesavers that help to alert you to one of the leading causes of fire-related deaths. Carbon monoxide detectors can also save your life by detecting fumes that are invisible to the nose and eyes.
3. Update Your Electrical Outlets
Updating electrical outlets such as switches and sockets helps to reduce the risk of injuries or fatalities from electric shock. The GFCI and Arc Fault protection are forms of electrical outlet update that can reduce the risk of electric shock. The GFCI serves as a protection by cutting off the power immediately it notices an irregularity in the current flowing in and out. It is for this same reason that the Canadian Electrical Code mandates that they are installed in areas prone to moisture in the home like kitchens and bathrooms. Arc Fault protection helps to reduce electrical fires in your new home by breaking circuits once it senses what it perceives as a dangerous arc. Adding USB charging ports can also help modernize your home and ease your charging concerns.
It is worth the effort to fix old wiring when moving to your new home. Old wiring like any other thing in your new home may have suffered deterioration and neglect from your home's previous owners. Old wiring can make it not only hard to get insurance cover but leave your home prone to fire hazards. This is especially the case where these old wires, perhaps, the ones in the ceiling are exposed. Exposed wires can easily result in a spark which will lead to a fire. To fix old wiring, you will need the help of an experienced electrician.
5. Update Your Lighting With LED Lights and Automatic Lights
LEDs or light-emitting diodes are very bright lights that make visibility clearer. They are durable, consume less power, and switch on faster. These qualities make them a perfect upgrade to your new home as they will help brighten it up and serve as a deterrent to intruders at night. In addition to LED lights, automatic lights are another upgrade that can help beef up the security architecture of your new home. Automatic lights are activated by motion. This means that your home will be protected from lurking intruders as the lights will expose them.
6. Upgrade Your Home With Smart and Trendy Devices
We live in a continually evolving world where technology continues to shape the way we do things. Do not deprive yourself or your home of reaping some of the benefits of living in remarkable times such as these- upgrade your home should home with the following smart and trendy devices to bring you comfort.
Remote-controlled fans

Remote-controlled shades

Automatic backup generators

Smart garage openers
7. Set Up A Home Security System
No doubt, you want your home to be a haven for you and your loved ones. In this ever-dangerous world, a new home is not complete without a home security system. For one, setting up a home security system helps protect you, your loved ones, and your property from fire and burglary and the attendant psychological effects. Secondly, investing in a home security systems help to deter would-be burglars as they are aware that their crime would be captured by a camera, they'd be identified and prosecuted for their crimes. Most importantly, a home security system will give you peace of mind.
We know that we have given you quite a lot to ponder about. But we are confident that our suggestions -from updating your electrical panel, smoke and carbon monoxide detectors, electrical outlets, lighting, fixing old wiring to setting up your home's security systems represent the safest way to guarantee that you enjoy your new home. To implement any of the upgrades we have outlined, your electrical panel must be in very good condition. Here's what you need to know about your electrical panel.
FAQ - The Most Frequently Asked Questions About Electricity At Home
How much should my electric bill cost per month?
The percentage of your income that goes into paying your electric bill is determined largely by how much you earn, the part of Canada you reside in, and how many kilowatts of electricity you consume. If you live in Quebec, your average electricity bill will cost around 7.3¢ per kWh while if you're resident in Ontario it is roughly 13¢ per kWh.  British Columbia residents pay about 12.6¢ per kWh while those in Alberta will have to pay 16.6¢ per kWh.
Source: EnergyHub
How much do electricians charge per hour?
The amount an electrician would charge per hour is largely defined by the kind of work involved, the electrician's experience, and the region where the work is to take place. 
In Quebec, on average, electricians charge around $98 to $130 per hour. In Ontario, electricians charge around $90 to $180 per hour.
Source: HelpMee & Jiffy
Do I need an electrician to install a light fixture?
If you have electrical experience, installing a light fixture should not prove to be a challenge. However, where the reverse is the case, you should secure the services of an electrician. 
How do you hide an electrical panel in a finished basement?
There are several ways to do this. The obvious way is to hide it in plain sight by painting over it. Another way is by hanging a picture frame over it. You could also construct a bookshelf to cover it.
Hydro means water. Water, that is, hydro is one of the sources of electricity. When water is utilized in the production of electricity through the use of dams, it is known as hydroelectricity. So yes, hydroelectric is electricity derived from water. 
Share this article on social media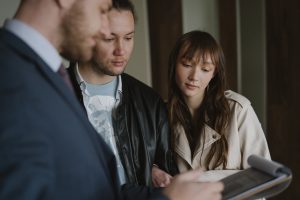 Community post
People often budget their property shopping down to the nickel, and so a home inspection can look like a lot of nickels. It makes many prospective owners skittish about getting their prospective property inspected.
Read more »