Working From Home: Tips and Tricks To Optimize Your Productivity and Concentration
Since the beginning of the pandemic, a large number of enterprises and schools have had to suddenly adapt due to the new confinement and social distancing measures in place. While this is the conscientious solution to the public health recommendations, working from home can be a challenge to those who, like many others, have never ever considered it before! As a matter of fact, many quickly noticed the working from home is not something you learn overnight, and that it requires discipline.
As we move through the second wave of the virus, we wanted to share with you our top tips to make your home-working days as productive and pleasant as possible. This guide will allow you to prepare yourself in the best way possible for the upcoming period, by developing the necessary habits for an optimized new lifestyle.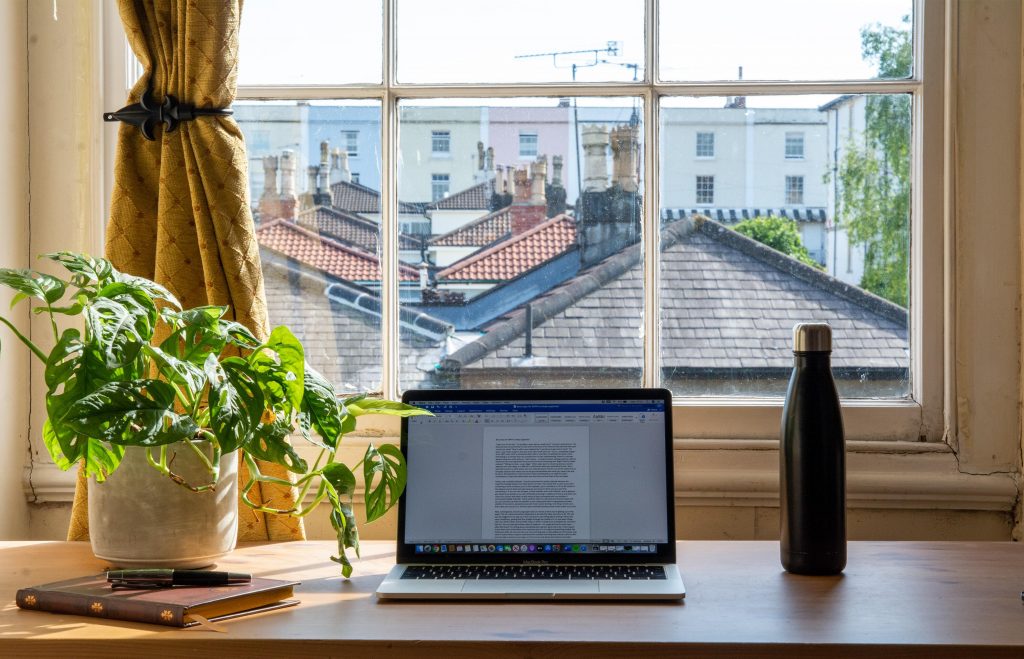 1. Act like you are going to the office
One of the first suggestions to ease your adaptation into working from home, is to forget that you are, for a moment. Behave exactly as you would if you were going to work under normal circumstances, with a steady morning routine:
Early morning

Walk or run outside

Shower and healthy breakfast

Professional clothing

Snacks and lunch prep
To repeat the habits and behaviours that you associate with work will put you in a determined and productive mindset, as soon as the day starts. It can be tempting to wake up at the last minute, or to stay in your pyjamas, but our mental state tends to reflect our physical state, and can be disadvantageous in a professional context. By cultivating a healthy routine, you give yourself the opportunity to start your workday in strength, and to stay organized and efficient all day long, even from your living room.
2. Dedicate a "Working From Home" space
Home working implies a familiar, comfortable environment in which you carry out all sorts of everyday tasks: cooking, entertaining family and friends, sleeping, etc. Although dedicating an extra room into an office space is not an option available to everyone, it is strongly recommended to set up an area in your home reserved for your working hours. Keep in mind that this space might be temporary; the important is to be able to separate your personal life from your professional life, in order to avoid any distractions coming from your working environment (cleaning tasks, mail to open, Internet provider bills to pay, etc.) Moreover, your bed might seem like the perfect office desk for the day, but many studies have shown that on top of lowering your productivity, working from your bed can cause extra stress and insomnia.
Be creative and transform a space in your home into an office area. Whether it is in your living room, your kitchen or any unused room, find the best disposition for you in order to optimize your comfort and productivity: near a window, away from the street noises, good ventilation, etc.
Furthermore, if your situation allows it, consider investing in office furniture that is adapted to your workspace. Buying an office desk may seem redundant, but this addition will considerably improve your working environment, in which you spend many hours every day. It is a sustainable solution that will transform your dedicated working space, and make it more enjoyable for you to get things done. 
Shop for Furniture, Chairs and File Cabinets at Staples.ca and get free delivery on orders over $35!
3. Plan your day effectively
Efficiency at work can only be achieved with a rigorous and stable organization system, especially when it comes to adapting to an unusual working environment. Since you are at home, working alone instead of surrounded by colleagues at the office, it is important to demonstrate self-management will, by setting up a schedule yourself. Each day, create a planner for all of your tasks listed in order of priority and duration, to avoid losing your focus and pace of work. 
It is also important to know your productivity peak times. As you move through your "working from home" experience, keep a journal of the most productive moments in your day, when your efficiency is at its highest. Every worker is different, which is why many companies now allow their employees to work according to their own preferred schedule. Working from home allows this flexibility to more workers, who can now determine the best working periods for them and ultimately optimize their success at work. 
Lastly, while planning your workdays, save some moments where you allow yourself to take a break. It can seem odd to take a break in your own home, but breaks are an excellent source of energy and are essential for productivity, most importantly when working remotely. Whether you take it after completing an important task, or before a call or an online meeting, take 5 or 10 minutes to do something positive: stretching, physical exercises, meditation or breathing exercises, take a step outside, etc. 
4. Eliminate all distractions
Our house is inevitably associated with the leisure and relaxation that are accessible outside of work or school. However, is it important not to be tempted by your new workplace's distractions, which can disrupt your concentration and pace at work. 
Our first suggestion would be to create a division between your everyday tools and your professional tools. If you do not have an additional computer dedicated to home working, make yourself a separate account, in which you keep the necessary tools for your work day only. To separate your accounts on the same computer, you can either create a new user, or connect yourself using another email address directly within your browser.
Put all of your unnecessary social media notifications on hold. Time wasted on social media is almost always caused by notification distraction, and interrupts your rhythm of work. This being said, the same thing applies to your personal phone, in which there is usually an enormous quantity of data that has nothing to do with your professional tasks. Take the time to deactivate these notifications during your work hours. 
Lastly, for those easily distracted by notifications and digital reminders, going back to the traditional agenda can save you an incredible amount of time and focus. Invest in a planner or an agenda and purchase some notepads and colorful pens, to manually create a time planner, in a personalized and efficient system. This way, you will avoid being distracted by virtual alerts, while being organized in your own creative way.
5. Take Advantage of Technology
There is a huge number of online resources specifically designed to optimize your at-work performance, and you might want to start using them. These platforms are intuitive and allow you to keep your calendar, your important reminders and your to-do lists up to date, as well as interacting with your colleagues in real time. Get into the habit of using these tools, which might become essential to your professional success by boosting your productivity, even when working remotely. 
However, in today's times, with the array of technological tools dedicated to planning and organizing, our tasks and schedules may end up scattered over many different platforms. This clutter can only lead you to confusion and waste of time, and can even make you miss some important alerts and messages. In other words, this system does the exact opposite of what you are looking for: organization. Do some research, read some reviews and make your own tests before choosing which software or platform to use, and stick with only one. 
This last point may seem obvious, but music is an underrated tool that dramatically helps with alertness. In the habit of working in an office, you might have lost the habit of listening to music while working. Home working is the perfect opportunity to get back into the habit of using music as a performance tool. Not only will you be less distracted and more focused on your tasks, but music can also bring a bit of colour and life to your life, and kill the monotonous side of remote work. Many music streaming services are available to you, such as Apple Music or Amazon Music, which allows you to listen to your favorite music on all of your electronic devices. All you need is a subscription to their service, and get unlimited access to a vast library full of tunes, playlists and podcasts.
In the midst of a pandemic like today, the restraints of working from home can bring up many obstacles. In the face of this new working situation, many have had to adapt in order to maintain the same level of productivity and efficiency, despite a major lifestyle shift. With the proper habits, you can still optimize your performance at work and maximize your concentration while you are working at home. Your regular working habits have to be adjusted to your new remote work situation, and with only a little bit of discipline, you will soon learn how to be successful professionally or academically from your own house. 
Share this article on social media
Related questions from the community
Have a question about your move? Ask our community.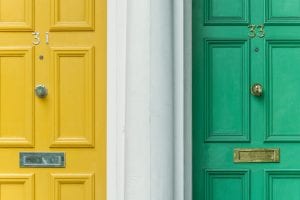 Moving tips
You did it—the big move is finally over! Now that all the heavy lifting is behind you, you can take the time to get settled in your new apartment. You carefully selected your new home based on your wants and needs, but the one thing you can't pick is your new neighbours. They're just there. So how do you get off on the right foot with them? Here are some tips for a happy apartment community.
Read more »