3 Best Meal Kit Delivery Services in Canada
Planning meals for every day of the week is, for a whole lot of people, a stressful and demanding chore. Finding the inspiration for new recipes can be a challenge, especially when you have a busy schedule, or when you don't particularly love cooking, or if the energy is simply missing when it comes time to prepare dinner for you or for your family. It is, however, very important to have a balanced and diverse diet, and a lack of planning can mean running to the grocery store multiple times during the week days to get missing ingredients for a recipe, which adds to your already heavy schedule. If this is something you can relate to, this might be the perfect time to give Meal Delivery Kits a try! These kits, or food boxes, are sent to your home with different detailed recipes and all of the required ingredients, allow you to learn new recipes every week without having to plan meals ahead.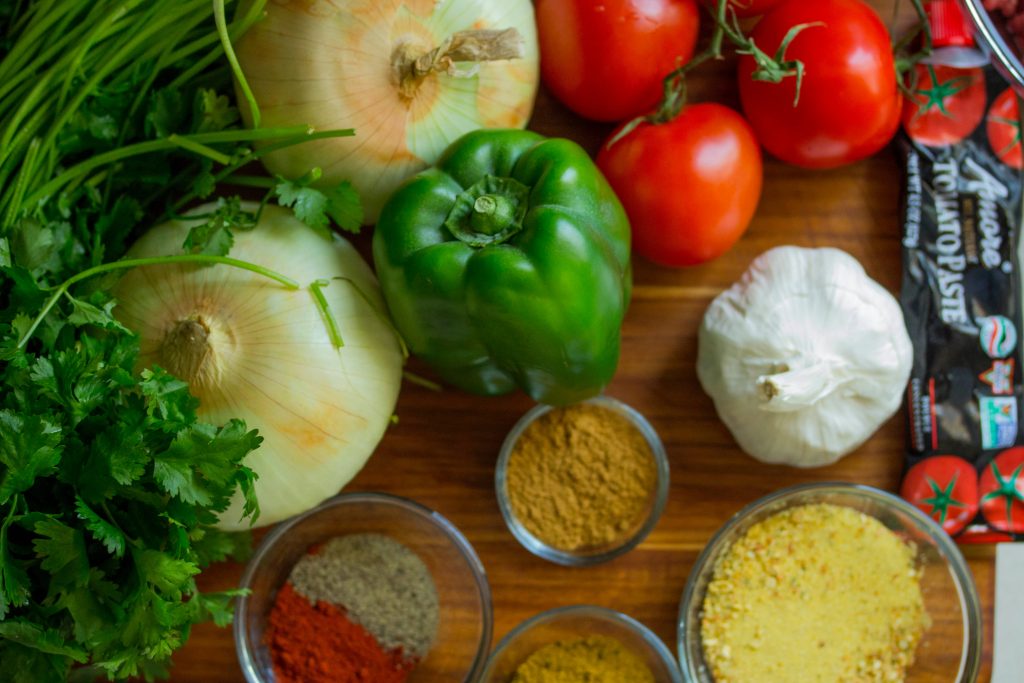 How does meal kit delivery work?
Most meal kit delivery services work the same. By subscribing to a food box delivery company, you get to specify your food preferences, your desired frequency and the number of people to feed, and a box packed with ingredients and step-by-step recipes is delivered to your address.
Here are our top 3 of the best meal kit delivery options in Canada!
Founded in 2011, the German company HelloFresh is one of the first to exist in the food boxes industry. Today, it is the biggest meal kit delivery enterprise in the U.S., Canada and Europe, with more than 4 million subscribers around the world. Their objectives being to encourage widespread access to healthy nutrition and to promote a sustainable food consumption cycle, they were quickly adopted by Canadians since their arrival in 2016. 
What does HelloFresh meal kit service offer?
HelloFresh allows you to customize your subscription according to your needs and tastes: vegetarian, family-friendly or meats and veggies, and according to the format: number of people (2 or 4), and number of recipes per week (3 or 4). Every week, you can go on their website and select which recipes you want for the upcoming week, choosing from a very large and diverse menu selection.
How much does HelloFresh service cost?
The base plan, which covers for 2 people with 3 recipes per week, comes to a total of 68,94$/week (vegetarian, family-friendly or meats and veggies).

A family of 4 receiving 3 recipes per week will have to pay 123,96$ per week, which comes to 10,33$ per servings.
Good selection of vegetarian and gluten-free meals

Offers more than 20 new recipes per week

All meats are hormone-free

80$ discount is automatically applied to new subscriptions
Delivering fees are applied in certain regions

No plan has less the 3 recipes per week

Does not retrieve packaging (boxes and bags)
GoodFood is a meal kit delivery company that was founded in Montreal in 2014, and that now offers its service in Ontario, Manitoba, Saskatchewan, Alberta, British Columbia and the Maritimes. With more than 2 million subscribers as of 2019, GoodFood is one of the most competitive options on the food box market. Focusing on the simplicity of the recipes, freshness of the ingredients and love of cooking, Goodfood could very well be the ideal solution for you. 
What does Goodfood meal kit service offer?
Goodfood have three basket options: Easy Prep, Classic and Family. With each basket, you can decide how many recipes you want to receive per week, as well as the number of portions. The Classic basket is the only one to offer the vegetarian option, but other options are available, such as "low carb" meals. Each week, Goodfood's team provides a selection of new recipes, using fresh and seasonal ingredients. 
How much does Goodfood meal kit service cost?
The minimal plan for 2 people is 3 "ready-to-cook" meals, for the price of 79,56$ per week.

For a family of 4, receiving 2 recipes per week would cost 82,72$, which comes to 10,34$ per servings. 
Generous portions and wide range of recipes.

Recipes are relatively easy and quick to make (15 à 30 minutes)

Breakfast offer

Service is offered all throughout Canada

3 first meals comes free with the subscription
Does not retrieve boxes and bags (but are made of recyclable material)
Cook it is a Montreal-based start-up founded in 2014, born from the desire to reduce food waste and to make life easier for Canadians. Cook it has now become a big player in the "ready-to-cook" industry, expanding its delivery territory more and more in order to reach as many Canadian possible. The brand's commitment to support local ingredients and producers is something many subscribers care for and love about the product.
What does Cook it meal kit service offer?
Cook it offers 3 plan options, varying from 2 to 4 servings per meals, and from 2 to 7 meals per week. Each week, 16 new recipes are added to their pantry, from which you can choose to plan your weekly menu for the week to come. 4 of these new recipes are vegetarian, and Cook it easily adapts to all sorts of food preferences. 
How much does Cook it meal kit service cost?
For two people, the minimal plan includes 3 "ready-to-cook" meals for the price of 69$ per week.

For a family of 4, the cost for 3 recipes per week is at 121$ (10,08$ per servings).
Meats are 100% hormone free

It is easy to change your plan online

Recycling program for Cook it bags and boxes

50% of their ingredients are locals

Rewards program
Service is still limited to Quebec and Ontario
The idea of planning menus and cooking meals for each night of the week is not ideal to many people; if you have a busy schedule, if you don't necessarily like cooking or if you hate having to constantly go to the grocery store. The good thing is; meal kit delivery services are getting bigger and better, and there are plenty of amazing options on the market for you. Learning new recipes, getting a balanced diet with fresh ingredients, cut down on food waste, saving time on planning, shopping, cooking and cleaning: you can only gain from trying and subscribing to one of these options.
Related questions from the community
Have a question about your move? Ask our community.