What Should You Look for in a Neighborhood?
In your search for the perfect home, the neighborhood in which it exists may be one of the most important aspects of your decision. After all, you can change most everything about a home's physical structure except where it's located (unless you're considering picking it up off the foundation!).
Finding the right fit in a neighborhood can greatly affect your quality of life, so don't take it lightly. But each person's "perfect neighborhood" can vary greatly based on their personality, preference, family status, job, what they like to do for fun, and what they can afford.
Booking trustworthy movers starts here
Compare multiple moving quotes calculated across the same metrics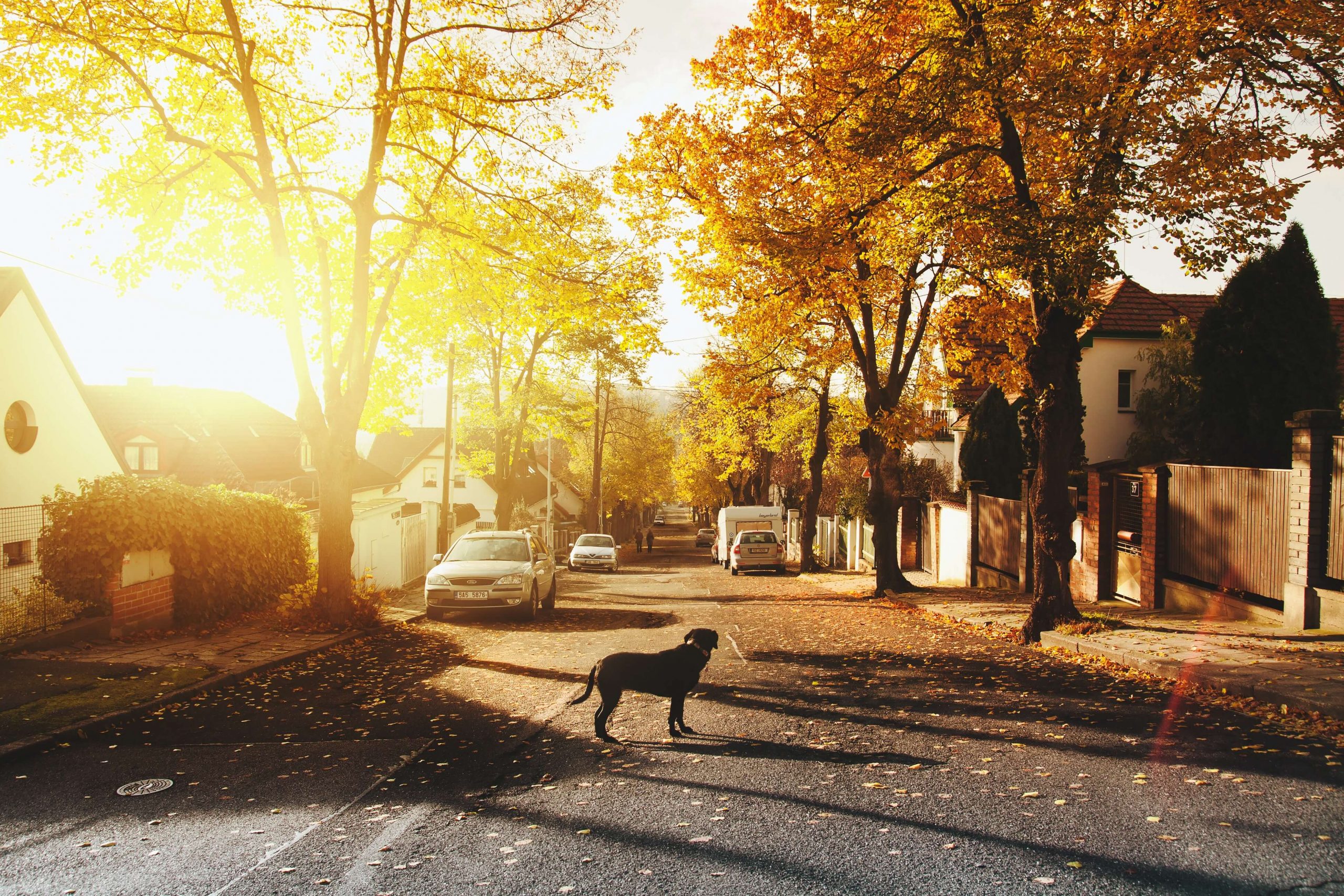 Establish your priorities
Before you even begin looking, jot down characteristics of what you'd like in a neighborhood. This might include easy access to work, proximity to good schools, friendly neighbors, options for nightlife, or even accessibility to good healthcare. Then, prioritize your list.
Think not only about your life and needs now, but also consider what you'll want in a neighborhood in five or 10 years. Undoubtedly, your life will look a little different, but you may not be willing to move again within that time. And if you're thinking of moving every couple years, make sure to weigh whether it makes best financial sense for you to buy or rent. Here are some things you may look for in your new neighborhood.
Amenities and attractions
Depending on your lifestyle and preferences, being close to certain amenities may be very important to you — or not quite so vital. If you're single or a young couple, you may be more interested in being in the heart of a city, close to your choice of restaurants, bars, and shopping. If you like to start your day with a double-double from your local Timmies, opt for a neighborhood near downtown.
On  the other hand, if you have a family or like to spend time outdoors, opt for neighborhoods near parks, hiking spots, and other natural attractions. Although you can always drive to great locations, nothing beats having these beautiful landscapes close to your front door.
Whether you have children, plan to have them, or opt not to start a family, the school district is still very important to consider when choosing where to find your new home. Homes in good school districts typically hold their value and may be an indicator of the level of crime in the area.
And if you do have kids or plan to in the near future, you'll want to pay especially close attention to schools in the area. If you have young children, you'll also want to take a look at the quality of local daycare programs.
Transportation and commute
If you're in an urban area, consider whether you'll be using any public transportation from your new home to travel to work, school or run errands. Check out bus or subway routes and stops to calculate your commute time.
Some neighborhoods have better access to quick public transportation than others even though they may be close in proximity.
No one wants to worry about the safety of themselves or their family in their own home. When choosing a neighborhood, pay close attention to crime rates in the area. Your local police department likely has crime map data available online, but you can also drive around to get a good feel for the safety of the neighborhood. Graffiti, signs of vandalism, and bars on windows are good indicators that you should opt elsewhere to live.
Walk around the neighborhood at different times of day and pay attention to the mannerisms of the people you encounter. If they're friendly, say hi, or make eye contact, it's likely a safer area.
Decide whether you prefer historic neighborhoods with lots of character — and perhaps lots of needed repairs — or newer homes with a modern feel and brand new features. One is not necessarily better than the other, it just depends what you're looking for.
If you're opting for an older home in an older neighborhood, you'll likely have a more tight-knight community with established trees. The drawback is that you'll probably have to spend more money in repairs each year to replace things like a roof, as older homes are notorious for needing continuous maintenance. You may even look into purchasing a home warranty to save your pocketbook.
Newer homes have fresh paint and new appliances, but the landscaping may be lacking, and a new development or rental community may be on the horizon, depending on how long the neighborhood has been established. Be wary of empty lots nearby, as you may not have much say into what goes into them.
Neighborhood associations
Many neighborhoods have neighborhood or homeowner's associations. Charges for belonging to one may range from just several loonies a month to $50 or more. More expensive neighborhood associations typically offer special amenities such as a swimming pool, lawn or snow removal services, or even a rentable guest house.
Cheaper ones may simply cover minor landscaping at the entrance to the neighborhood. It's important to know which neighborhoods have higher association fees and if you're willing to pay for the amenities included.
Tight-knit or independent homeowners
One of the hardest aspects of a neighborhood to judge is how closely-knit the homeowners and their families are with one another. You may be someone who enjoys getting to know your neighbors and attending gatherings, or you may prefer to keep to yourself.
One of the easiest ways to determine the type of neighborhood is by asking around. Aside from asking if the neighborhood is friendly, you may inquire if neighbors frequently host barbeques or other events together.
While all the characteristics we've mentioned can play into how well your new home may increase in value, there are certain neighborhoods that are predicted to boom over the next several years. By buying now when the market isn't quite so hot, you could not only find a great neighborhood but also multiply your investment.
To do this, look for up-and-coming neighborhoods by perusing plans for new commercial developments or shops being built soon. New schools and homes beginning to increase in value can be great signs of neighborhoods that will soon be the place to be. If homes are selling fast in the neighborhood, it's an obvious sign of a desirable location.
Take your time to find the right neighborhood
It can be difficult and sometimes overwhelming to find your dream home in the right neighborhood. If you can, take your time doing research, hashing out your needs and wants for your home's physical location, and working with a great agent to help you manage all the logistics.
However, once you have found your house in the perfect neighborhood, it's time to think about the next step, moving! A move can be stressful and expensive, but with all the resources available online such as an online moving concierge, it doesn't have to be. 
Share this article on social media
Moving tips
The Best Moving Playlists on Spotify for Your Next Move We know moving can get stressful quite quickly. To help make your next move fun and to reduce this stress, we've listed some of the best
Read more »