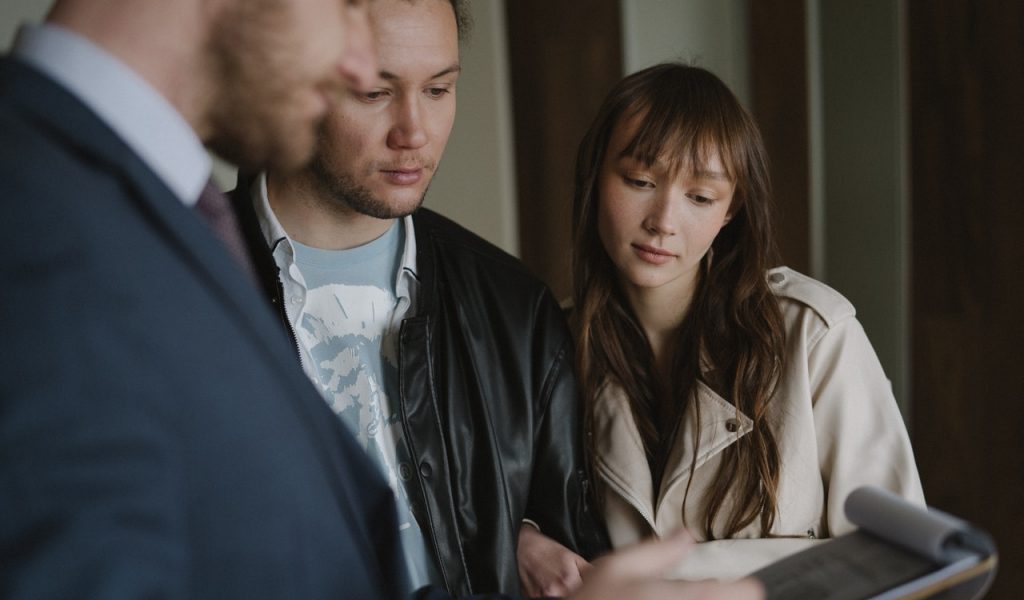 Six reasons to get your future home inspected
People often budget their property shopping down to the nickel, and so a home inspection can look like a lot of nickels. It makes many prospective owners skittish about getting their prospective property inspected. But a home inspection isn't an expense—it's an investment in peace of mind that can spare you unwelcome surprises. Learn more on it in our full home inspection guide.
Booking trustworthy movers starts here
Compare multiple moving quotes calculated across the same metrics
What does an inspection entail?
An inspection isn't required when you buy a property (house, condo, cottage, cabin, duplex, triplex, and the rest) in Québec, but we strongly recommend it. It nails down the property's condition and sheds light on current and potential problems. Inspectors look at what they can access and see: plumbing, heating, roof, structure, air conditioning, wiring, insulation, and building interior and exterior. Note that inspectors don't open up walls or roofs. Their inspection is visual.
An average building inspection takes 2 to 3 hours and includes taking pictures for the report. The report describes any defects the inspector finds that may affect the "enjoyment," "use," or value of the property. It also analyzes the main components and makes recommendations (roof needs replacing in 5 years, possible bathroom leak).
How much does an inspection cost?
The price of an inspection depends on the type of property. The price of inspecting a single family dwelling in Québec averages $450 to $560 plus tax. For a condo, it's between $300 and $425. For a duplex, triplex, etc., it might be $650 to $800, or more for a multiplex.
Surprisingly, there are no official qualifications required for building inspectors. The job however is done by specialists like building engineers, architects, and technologists, who are regulated by their professional orders.
So be sure your inspector has good references and get proof of professional liability insurance (errors and omissions). There are associations with voluntary membership like AIBQ (Association des inspecteurs en bâtiment du Québec), InterNACHI Québec AIIICQ, the Canadian Association of Home and Property Inspectors (CAHPI), and CIVQP (Corporation des inspecteurs vérificateurs en qualité de la propriété).
Six reasons to get your future property inspected
1. To get the seller's declaration completed
The seller of a property generally gives the purchaser a Declaration of the Seller listing everything the seller knows about the history of the property and its current condition. It includes things like water damage, roof replacement, and when the water heater was last replaced.
But the declaration can go beyond what the seller knows. An inspection provides a better picture of the property's condition and uncovers things the seller may not be aware of. Even assuming good faith on the seller's part, you can't just rely on the declaration—a house may have skeletons in its closets that an inspector will drag out into the light of day.
2. To get a better estimate of condo costs
All condos—both divided and undivided—have common areas, and the cost of those areas is shared by the owners of individual units. If you're looking to buy a condo, an inspection of both your private unit and the common areas will give you a good idea of what you'll need to spend on maintenance and repairs to common areas down the road. It also gets more information out of the co-owners syndicate about projected costs (the contingency reserve fund) and how they're scheduled.
3. To reveal possible latent defects
A latent defect is a flaw in a building that a careful, diligent buyer normally would not notice and that is bad enough that a buyer wouldn't have bought the building, or wouldn't have paid as much for it, had the problem been known. This isn't about owners acting in bad faith: latent defects can take years to appear and may be the result of builder errors or design flaws.
An inspection may however discern telltale signs of latent defects, including the most common: water infiltration. Inspections may only be skin deep, but good inspectors know more about where to look and what to look for than even the most experienced buyer. They won't necessarily detect the latent defect itself, but they can spot issues—structural weaknesses, visible cracks, rings, dampness—that invariably signal trouble deeper down.
It's not a requirement, but if you end up in court over it later, the fact that you had your home inspected shows a judge that your actions were those of a careful and diligent purchaser.
4. For a better estimate of maintenance costs
This is particularly important for first-time buyers. Houses need to be kept up, and it's up to their owners to pay for that maintenance—another thing, like municipal and school taxes, that renters don't have to think about. The inspection report for your coveted property will help you draw up a list of urgent and not-so-urgent work your new home needs. You can maybe get a few more years out of your windows, but that French drain may not be able to wait!
5. To know what's what before buying a property without legal warranty
Buying a home without legal warranty means that the seller isn't legally responsible for defects unless they deliberately don't tell you about them. Property sales without legal warranty are generally estate sales or foreclosures, where seller doesn't know the history of the home. While you shouldn't assume that the absence of a legal warranty means the home is in bad shape, it does make an inspection even more important for understanding the building's condition and value.
6. For leverage in negotiating the price
If the inspection ends up revealing serious required repairs, you can ask the seller to do them before you buy or try to negotiate a lower price to offset the extra cost to you. If you're looking for a move-in-ready home and the one you made an offer on needs new plumbing and wiring, you'll want to think it over. If your offer was conditional on inspection, you'll have an escape hatch.
When you consider an inspection an investment rather than an expense, it's easier to see the benefits. It's not a requirement, but you can't go wrong getting an expert inspection, whether you're a first‑time buyer or a house‑hunting veteran. Your insurer may also want an inspection report to find out things like building dimensions, renovation dates, and the type of plumbing.
Once you've got a satisfactory inspection report and your offer has been accepted, all that's left is seeing a notary, planning your move, and changing your address.
Share this article on social media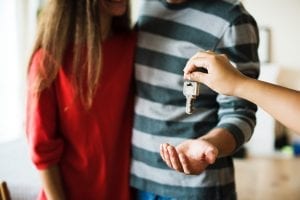 Address Change Guides
How to change my address with the Property Assessment and Taxation Services? The Property and Assessment Services are responsible for the assessment of real and personal property. Regular reassessments are made to make sure that property
Read more »