Moving Quotes: All You Need to Know to Get the Best Value
An essential part of hiring a moving company is getting a moving quote that is right for you. The success of the move and the amount you pay depends on the moving quote given to you. 
There have been occasions within the Canadian moving industry that may result in people feeling hesitant and skeptical about hiring a moving company. This may be because there is no governing body responsible for the certification and regulation of all moving companies. Therefore, this situation can be referred to as the "wild west". Annually, the Better Business Bureau releases a list of the top ten complained about businesses and the moving companies are always on the list.
Hence, you need to be aware of the regulations and expectations when hiring a moving company. This process begins with the moving quote. In this article, we shall be breaking down the basic elements of a moving quote so any homeowner can make an informed decision when an estimator shows at the door and what to look for. It is advisable that you do not select the first moving quote you receive. Get at least three to four other moving quotes before deciding on the best fit for you. You can get an instant estimated moving quote online. This helps to reduce the number of companies on the list to those with reputable services and trustworthiness that can provide the services you need. Ask pertinent questions during the home visit or over the phone when getting a quote, so you can decide on the most suitable moving company for you.
Are you moving and wish you had some help? Check out our free interactive checklist.
Tackle Your Move in Minutes.
1. Save time with every task
2. Access exclusive deals
3. Track your progress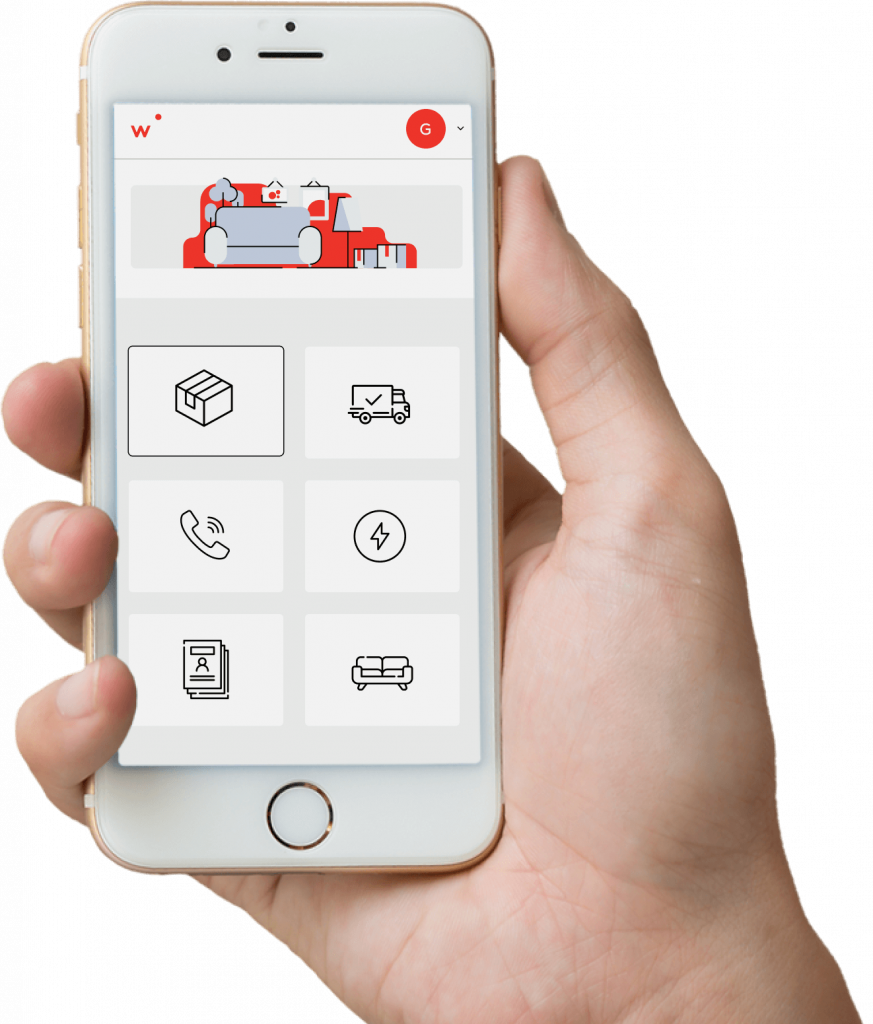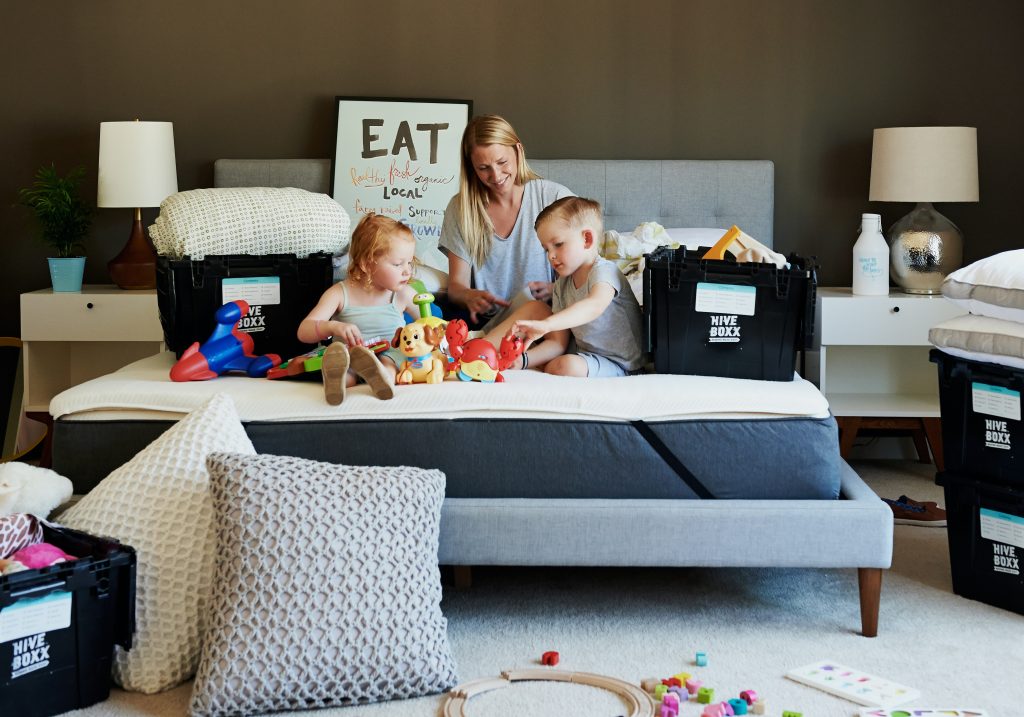 How Soon Should I Get A Moving Quote?
You should never wait until the last minute to get a moving quote. Note, that most companies are busiest on the first and last days of the month, so waiting till your moving date is pushing it extremely close and might get you a higher moving quote than you expected, not to mention that you might not be able to reserve a reputable moving company as most are quite busy during the summer season. Try to do all your research and at least five weeks before your move. This way you will have over a month to focus on gathering the best companies to give you their moving quote.
Finding A Company To Get A Free Quote
You should always get your moving quote for free, that includes a free onsite estimate as well. However, nothing in this world goes for free and most companies include the cost of doing a moving quote into their final price. If the moving company is attempting to charge you without a home visit, you should search for another moving company that offers free in-home moving quotes.
How can you narrow the list down to about three or four companies? Here are a few things to consider. Before checking the Internet or searching on Google, check your circle of friends as there is a possibility that one of them has hired a moving company in the past year or two. They might even know a person working there, that way you know what type of service to expect if you choose to go with a referral. Whether your contacts have had a good or bad experience with the company, you should carry out your research. Following that stage, use the internet to check on the reliability of these companies with the reviews posted, both negative and positive. However, some companies use fake or assisted reviews, so you can use websites such as Homestars and Better Business Bureau to correctly check those reviews for the company. If you're looking for a reliable and professional moving company to organize your move and offer support, visit an online moving concierge like MovingWaldo.ca. Ensure the moving company meets the criteria stated in the Good Practice Guidelines for Canadian Movers. These guidelines serve as an official document for governing the operation of a moving company in Canada.
What to Remember When Getting A Home Moving Quote
Remember these rules for any quote you want to get, be it a moving quote, contractor's quote, or any other service.
Get an In-home Moving Quote:

People are wary of strangers in their homes but having an estimator make a home visit is the best way to ensure the given moving quote is accurate and fair, especially if you are planning to relocate a large 3+ Bedroom home. Be careful when dealing with companies that offer moving quotes online or over the phone without a home visit for large projects. 

Let the Estimator See Everything:

Even if the place is a mess, let the estimator see the space and number of items to be moved. Show him or her the closets, garage(s), attic(s), and other storage spaces that are not easily visible, as those items will also take space in the truck and may require additional hands.

Get A Written Quote:

This is vital in preventing future incidents. Ensure that all verbally discussed things are included in the written final moving quote presented to you. If there was a verbal promise made by the mover, it should be written before you sign. Homeowners have had bad experiences where the mover promised them one thing and didn't include it in the final contract or moving quote and additional charges were encountered as a result. The price shouldn't change after the signing of the contract. Ask them to send both an emailed copy as well as a hard copy of the moving quote.
Questions for An In-home Moving Quote
These questions should guide you on what you must know about the moving company before the arrival of the estimator. You can also include specific questions if you want to.
What is the rate of moving per hour?

What is the cost of the truck/s as well as the movers hourly rate?

What are the services included in the cost of moving?

How much would it cost to have special services?

How many movers would be needed for the move?

How long would the move take?

What preventions do the movers take from causing damage?

Does the moving company belong to the Canadian Association of Movers (CAM)?

Is the moving company registered with the Workers Compensation Board of the province?

How long as the company been in business?

What are its other cities of operation?

Does it offer Replacement Value Protection? If yes, what is its cost and what does it cover?

What happens if something is broken or lost?

Who is responsible for the items during the move?

Does the company engage in subcontracting?

What types of trucks are being used to move your items?

If the moving company is to store your items, where would it be?
To help you make an informed decision, go through the checklist designed to help you select the right moving company.
How To Get the Best Storage Space Value?
During the move, you might be looking for a short-term or permanent solution to store your items. If this step is handled by the moving company, you should discuss the location and method of storage with them during the quote process.
If you're looking for a permanent solution, use the same steps to find the storage company as you would a moving company. Make a physical visit to check if there are several locations of the storage company, and to see how your items will be stored.
Use these tips and questions to make your decision and ensure you have done your research. So, when the estimator visits, you will know exactly what you're looking for and can ask all the appropriate questions to keep your mind at ease during the actual move. This is how you can get the accurate and correct information and ensure the company delivers exactly what it promised.
Share this article on social media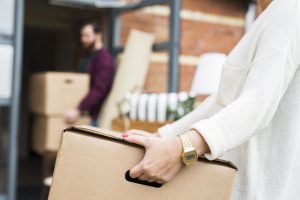 Movers
Review of American Van Lines – Everything You Need to Know Moving is one exciting yet stressful time for anyone. Thinking of living in another place and neighborhood is something you look forward to; however, it
Read more »
Check out MovingWaldo's free moving platform and find everything you need for your move. No sign up required!