Is Moving Tax Deductible in Canada? And Other Ways to reduce moving expense
Paying in order to move around has become a necessary expense for most homeowners in Canada. The stress of relocating with the family to a new place can  be a lot and might remove the thrill of moving into a new place.  
Taking the important steps and having adequate preparation will ensure that your move is carried out efficiently, this will help reduce expenses and reduce the stress involved in the move. In today's article we intend to provide answers to some significant questions that involves moving and the tax return. We also intend to provide a general knowledge on the cost charged by different moving companies and provide important tips that will help you save in order to pay for the move to your new home.
Are you moving and wish you had some help? Check out our free interactive checklist.
Tackle Your Move in Minutes.
1. Save time with every task
2. Access exclusive deals
3. Track your progress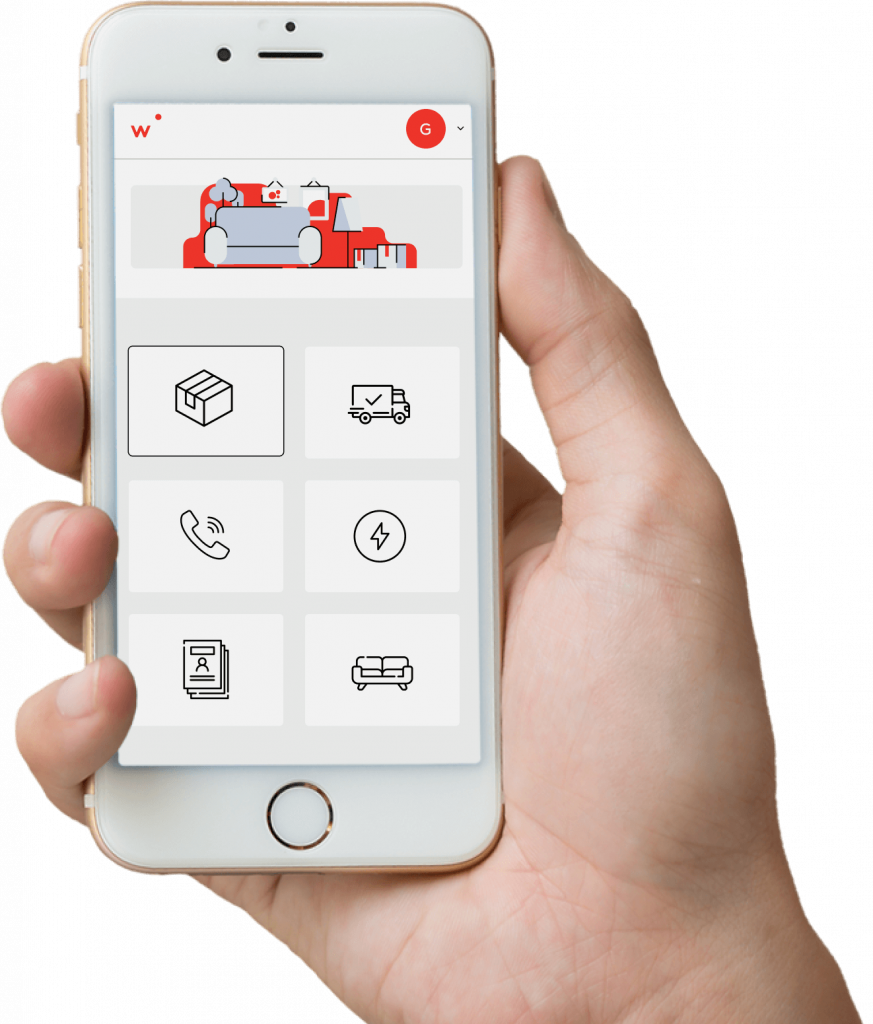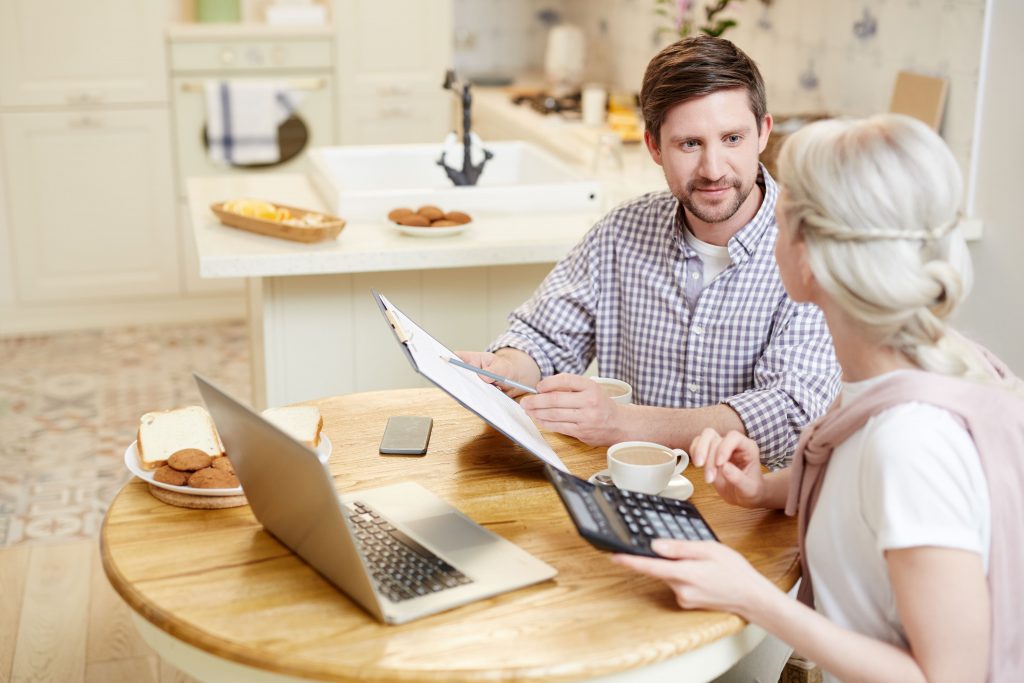 In Canada, are moving expenses tax deductible?
Most owners would love any opportunity that will provide a chance to save, this often makes them ask the question:  is it possible that moving expenses are tax deductible?
In summary, it is possible to claim moving expenses, in some situations: like when moving for work or school. Although, this provision has its own restrictions and caveats. The important one is the new residence you'll be moving to needs to be at a distance of about 40km minimum from your school or workplace than the former home. 
As regard the issue of moving tax deductible, bear in mind that whether you are eligible for a refund on tax when you move or not, it is very important you store all paper work and receipts for all payment made or document filled in order to have a good paper record, and to ensure proper account of everything in the moving budget.
To be provided with answers to your moving tax questions right from the source, read the provided guideline by the Canadian Government on how to claim your moving expenses.
When moving for work, which needs not be in the case of a new job, you can also get to claim the expenses for relocating as long as you're staying in the same company. Another thing to note is that, claim for moving expenses can only be claimed against the income earned in the new location. When you're moving towards the end of the year, the cost of moving shouldn't be higher than the earnings in the new place. You can choose to take the expenses over to the next year and then claim them against the income for next year.
Most of the moving costs can be paid for by the employer. There is a lot more benefit in this than waiting for a tax return because the employer will cover the value of each dollar spent, although it needs not be the full cost incurred in moving. Getting a tax refund will help you get a certain percent of the cost involved, this means that the tax return might be lower than the reimbursement you'll get from your employer.
You can make claims for moving expenses against your personal income when self-employed, but this cannot be claimed under income gotten from investments or stocks.
In Canada, the most important rule that is used in order to get a tax refund when you move for school is that the new place needs to be established as your main residence, also transfer the required documents and then change your address to your new location. If you keep your home address while renting a home as you study in school, it might not be possible for the move to be tax deductible. 
 Bear in mind, even when you meet the eligibility standard already mentioned, not ALL the moving expenses can be tax-deductible.
Which of the moving expenses are actually tax deductible in Canada?
Below is a list of the moving expenses which you can claim on your tax return, that is, costs that are tax deductible:
Transportation related costs like hauling, moving, packing, and the insurance or the replacement value protection.
Costs on storage for household vehicles or goods.
The travel costs incurred in meals, accommodation, and the vehicle costs involved in moving the family.
The temporary cost of living that maybe incurred, for about 15 days.
The cost involved in the change of legal documents.
The cost incurred in cancelling an old lease agreement or an old rent.
The cost of selling your home which include legal fees, advertisement and the commission of a realtor.
The cost like notary, taxes, cost of title transfer which is incurred when purchasing a new residence.
Which of the moving expenses are not tax deductible?
Despite the fact you'll want to claim all cost, some cost related to moving cannot be easily claimed on the tax return, such as:
Any of the cost which is incurred in the effort to improve the sale of your home like cosmetic repair.
Any loss of money involved in selling your house.
The cost that is incurred while looking for a new residence.
Job hunting expenses while in the new city.
The cost involved in returning the current home back to its original state.
Costs incurred in replacing personal items damaged or lost while moving or while at the old residence.
Costs incurred in forwarding mails.
How can one claim moving expenses on the tax return?
After filling out Line 219 on the personal tax return form, you should go ahead and complete the form T1-M " Moving Expenses Deduction." On this form you'll need to specify from where you moved and where you're going to, also provide specific details and the amounts in dollar that is involved in your move. Bear in mind you don't need to file the T1-M together with your return, nor do you need to file any receipts, but it is necessary you have these forms with you in case further inquiry is done by the CRA.
Optional Method for Claiming Moving Expenses on Your Tax Return
In case you're not used to keeping proper record of your expenses, or basically you really don't have the receipts or necessary documents, you might be able to claim some of the moving expenses under certain optional rules:
Expenses on meal: Flat rate of 17$ for each meal, which could get to about 51$ for each person for a day.
Expenses on vehicle: There is provision for a flat rate to get the number of km moved, using cents-per-km rate. There is a difference of this rate in the different province you might move into, ensure you know the CRA website in order to find out which of the rates is applicable to you.
Also, when you have the receipts for your move, these various options for claim may be of benefit to you. Try to calculate both ways you can use to claim your move, in order to get bigger benefit.
What is the charge for moving companies?
Since you have a good idea of what can be claimed or can't be claimed let's take a look at what you might spend while moving.
Employing a local mover may cost you anywhere between the range of $90-120 per hour in Ontario but this depends on the time of the month you intend to move. In some provinces, the range of the rate might be between $60-150. You should bear in mind that the cost for moving can actually increase to about 20% at the end or beginning of a new month, so you might end up paying the top end of that range.
Depending on the number of things you might have, your move may also require you hire an extra mover. Bringing in an additional mover may cost about $40-60/hour and this depends on the moving company.
You might incur an extra $30-60 for an hour if you want to have packing services.
Bear in mind you will need to pay a one-time truck fee for your local moves. The truck fee can be in the range of $85-$120 depending on the part of Canada you reside in and the time of the month you're moving.
Another necessary point to put into consideration is the weight or heaviness of materials and if you'll need an extra hand. Things such as appliance or equipment for exercise or the gym, or any of the special items that will require strength to lift may increase the cost of your move, with an addition of about $40-90.
You should also include the stairs into the cost of your moving. If there will be any need for the movers to make use of stairs, then even the total number of stairs can add to your total cost.  You can budget about $40-100 to be spent and this depends on the staircase length.
Long distance moving Costs
Below are certain numbers you can look into when searching for movers involved in long distance move
Your final quote is dependent on the weight of the properties; it is good to weigh the stuff in order to price the move correctly. The cost might be between 50$-100. You should bear in mind; it is at this point a lot of argument arises between moving companies and the homeowners. Some bad movers will present a lower moving quote initially in order to attract the customer but won't hesitate to increase it once they weight of the stuff gets heavier than initially stated.
There is a normally a flat charge for the initial 500lbs of your stuff. The price may range from $500-700 and this depends on the movers.
 The extra weights may cost within the range of $400-600 for each 500lbs.  This depends on the distance to be traveled by your belongings.
If you will need an assistance in packing, the charge for every 1000lbs may range from $200-400.
The price you'll have to pay for the distance you'll travel is added in differently by the various moving companies, but these different moving companies may have a fixed rate that will be charged when moving stuff from one particular city to another. This might be helpful when choosing a particular moving company in case your stuff needs storage, some companies can actually charge you about $400 per month. Some of the moving companies may also offer a month free storage for moves involving long distances. Keep in mind that in moving over a long distance there is need for storage. Get to know how and where you could store your stuff and if the company could be unloading it or if the stuff will be left on the truck or probably in the container once it is stored.
Some special items may be given special price when moving
Over long distances, appliances may add an extra $100-120 for each item, moving a piano may cost about $300-700 extra, this depends on the kind of piano. Bear in mind that all prices for moving services will be charged 13% Harmonized Sales Tax (HST) in Ontario. In some place in Canada, moving services may be charged about 5% Goods and Services Tax(GST). Try to avoid companies that don't charge HST, or may offer to remove it and go for a cash deal. A company with a registered HST or GST number indicates that the company is a good one and will help you avoid been scammed or get into the hands of wrong movers.
How can you save money on your upcoming residential move?
There are certain ways to maximize moving on your own and then save yourself some extra cost while you go.
Use a Moving Concierge to calculate your moving expenses
An online moving concierge can assist you with your search for a mover. You can receive different quotes in order to compare what is on the market, you can find the best deals for a new Internet service provider, you can even receive quotes for your insurance. This free resource allows you to be fully informed when making decisions about your move and calculate your moving expenses.
Compare: each option come with different moving costs
Not everybody will need the services of a moving company, this is dependent on the size of stuff you intend to move and the amount of items you have. The main aim of hiring a mover is to help save you energy and time, this means you might choose to do things yourself or rather choose to employ the services of a mover. Bear in mind that you can also choose to hire a moving company to take care of certain services such as transportation and thereby not paying the full amount for your move, reducing your moving expenses.
Be strategic: have a plan
You'll need a right plan in order to save money. Get as much information you can get before making your move, this will help make things clear and ensure efficiency as much as possible.  You can create a timeline to help keep you organized even as you prepare to move. Having a budget is also a good idea. This allows you to calculate your moving expenses and readjust as needed.
Downsize: get rid of unnecessary items
If you have little stuff to move, then the move will be cheaper and consume less time. Take out stuffs you can resell or probably donate. Taking out unwanted stuff can help make your move easier and ensure your move to your new home is stress free.
Reduce the expenses on packing supply
Try to make use of much stuff as you can from your home. Try not to buy new boxes and check out coffee shops or local grocery stores to get boxes to put in your stuffs.
Organize ahead of time to avoid unexpected moving expenses
If you'll be transporting your stuff yourself or you intend to employ the services of someone to help you do it, try to put all your stuff together in one  place. Properly label each box and ensure that those with fragile materials are properly labeled or marked so you keep track of your valuables. Make sure you also keep all your bills, especially regarding a possible moving tax deduction. 
Friends Vs. Professional movers
In case you do not have enough special materials or maybe fragile items, you may easily ask friends to help you out as you move. Maybe you'll just need to get them pizza and probably add a case of beer, just get a group of people around and have a good time. Yet, if you are moving the whole apartment or a house, it is highly recommended to use professional help from experienced movers, such as Metropolitan Movers.  You can find the nearest Metropolitan Movers location here.
Take another look into your home services- where could you reduce your expenses?
Another method you can use to save some money indirectly when moving is to reevaluate your home services. It is possible for you to get a better deal on recharging your cell phone or bundling your internet service, cable TV services in your new home.
You now have an idea on certain things that are tax deductible even as you move, and you now know what situation you can receive back your money. You can make use of our money saving tip as well as other information provided when you plan your next move. You have the option to decide how much is being spent and on what service.
Share this article on social media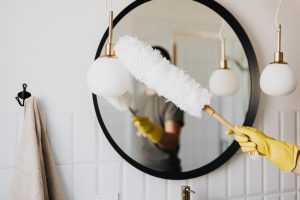 Community post
If you're moving, you might be trying to find ways to save time. A moving concierge can help you in many different ways, but some tasks remain time and energy consuming, such as cleaning your home.
Read more »
Check out MovingWaldo's free moving platform and find everything your need for your move. No sign up required!