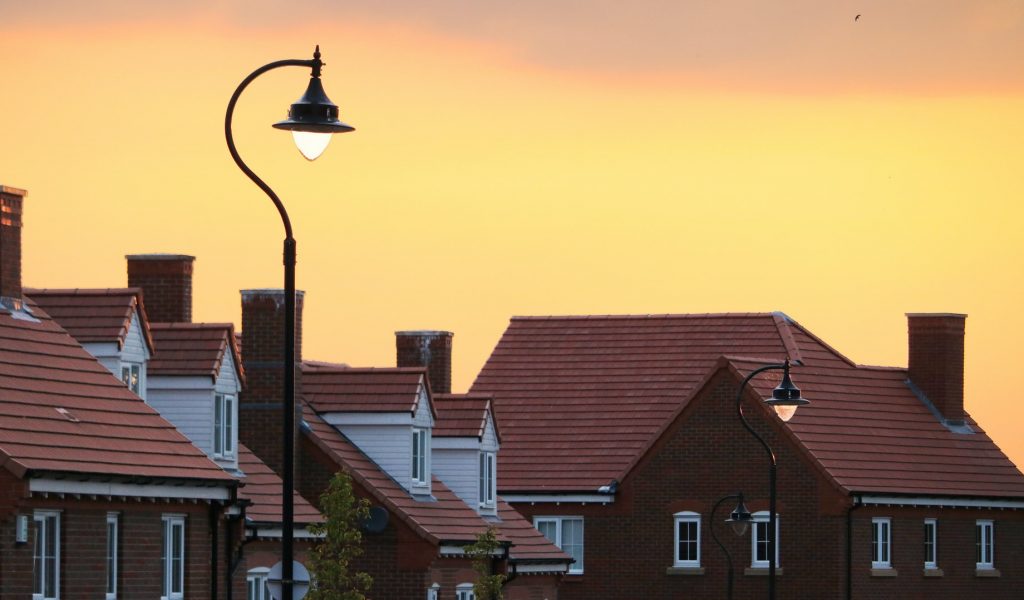 How to Choose Between Multiple Offers When Selling Your Home
Congratulations! You've listed your home for sale, and you've secured not only one, but several offers from interested buyers. You've all but ensured that you will be making a large profit from the sale of your home.
This may sound like a great situation to find yourself in, but it's not as simple as it sounds. When buyers end up in a bidding war, they're more likely to withdraw their offer. If that happens at the last minute, you may have lost your other interested parties and find yourself starting over from square one.
To avoid landing yourself in this situation, it's important to not only understand the nuances of multiple offers and a bidding war and to have a strategy for success. Here's a quick guide on how to choose between multiple offers when selling your home.
Are you moving and wish you had some help? Check out our free interactive checklist.
Tackle Your Move in Minutes.
1. Save time with every task
2. Access exclusive deals
3. Track your progress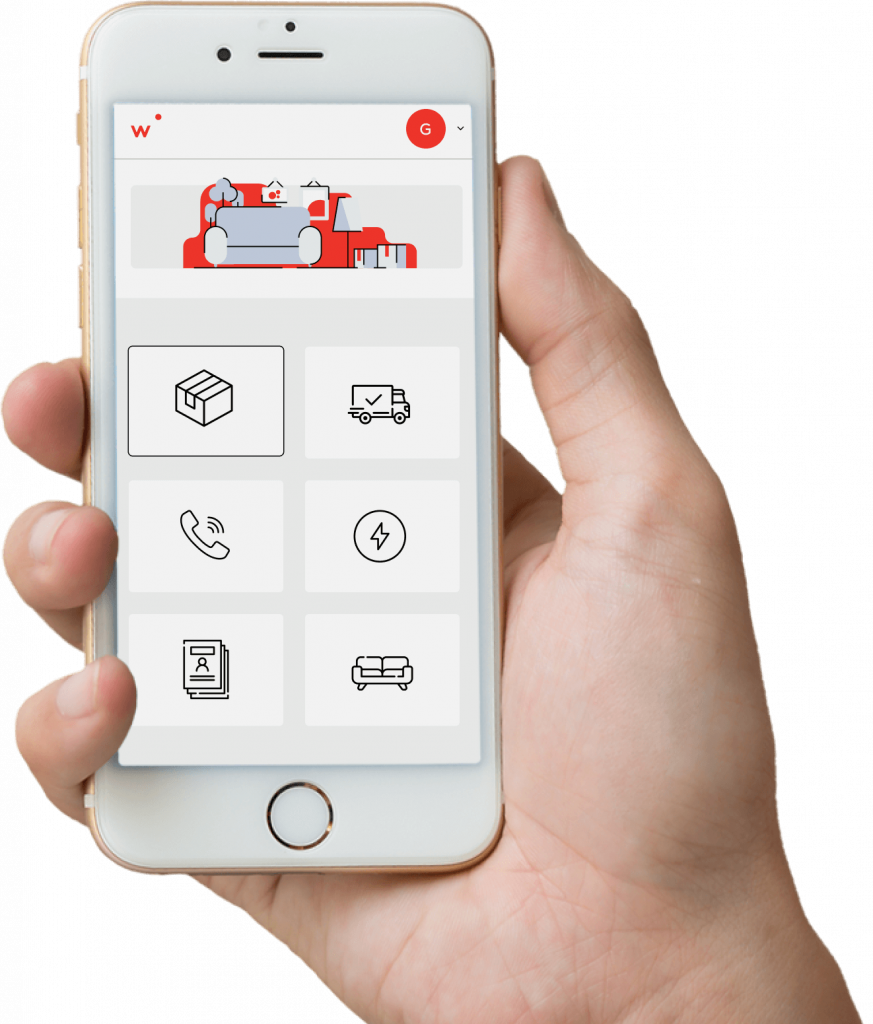 How Does a Seller's Market Create a Multiple-bid Scenario?
Having multiple offers is particularly common in a seller's market, when there are more interested home buyers than available inventory. This typically means buyers are willing to pay more to secure their dream home.
The 2021 housing market was hot, with homes spending less time on the market and selling above asking prices. Trends indicate the 2022 housing market will be another seller's market on the horizon, so you should prepare yourself for multiple offers or a bidding war.
In some cases, homeowners will list for less money than they intend to accept from their final offer, hoping to start a bidding war for their homes. While this approach could get you multiple offers, it could also prolong your sale process and leave you spending more time negotiating offers than moving. In a worst-case scenario, it could also lead to you selling for less.
The best asking price for your home depends on several factors, including physical characteristics (such as the number of bedrooms and square footage) as well as the location and neighborhood.
Look at comparable recent listings in your area so you can set a price that is both fair and competitive. Start with the most popular home-selling websites. And, when in doubt, reach out to a local real estate expert for advice.
What Happens in a Bidding War?
In a seller's market, buyers are more likely to make competing offers. When this happens, you may find yourself receiving two or more offers above asking price. Some buyers will even add an escalation clause that increases their offer by a certain amount every time another higher offer comes in.
Bidding wars aren't only about the money. Some buyers will offer to waive contingencies, such as requiring a home inspection or requiring repairs to be made before closing. Others will write letters to win you over with their story, or they'll sweeten the deal by giving you ultimate flexibility on closing dates.
Once you receive an offer, you can accept or make a counteroffer.
Negotiating a bidding war is not for the faint of heart, and it helps to have an experienced real estate professional on your side. A realtor can advise you on which offer will have the best long-term results.
Clever Real Estate partners with expert agents who work for major brokerages, including Century 21, Keller Williams, and RE/MAX. Clever partner agents offer their services for a flat listing fee of $3,000 or 1% of your home's selling price instead of the industry standard of 2.5% to 3%. Find out how working with an agent can help you get the best offers for your house and guide you through the process.
What Factors Are Most Important To Look at When Selecting an Offer?
On the surface, choosing an offer might sound easy enough: Simply pick the highest offer. But the highest bid isn't always the best one. You should consider several factors before accepting an offer.
The characteristics of the buyer. Have they received preapproval on their mortgage? How much will they be putting down for their down payment? Are they able to pay more than the appraised value?
Some offers fall through once they involve mortgage brokerages. In most cases, a mortgage will only cover the value of a home during appraisal. So, while one buyer may make a larger offer, another buyer might be a better candidate because they were pre-approved and can afford to cover the difference in price between the appraised value and offer.
Not only are buyers with pre-approved mortgages a safer bet, but they are also typically more serious about buying a home. They're less likely to get cold feet and to withdraw their offer before closing.
Some offers will also come with contingencies. Many buyers may ask for flooring or painting allowances or make their offer dependent on home appraisals and inspections. While the cost of painting may not cut into your bottom line, more major changes (like a new HVAC system or carpeting) could cost you more time and money than you can spare.
Another common contingency lets the buyer withdraw their offer if they can't sell their current home. This is usually not a problem, but you could find yourself with a lost offer once you are weeks into the process.
Once you factor in all of these considerations, you may find that, for example, a larger cash offer at a lower price is a better deal than a higher offer with contingencies or a questionable mortgage. Your real estate agent can help you look through these competing offers to find the one that works best for you.
How Much Time Should You Give Buyers To Decide?
It's fair to give buyers one to three days to consider a counteroffer.
When juggling multiple offers, keep your own timeline in mind—especially if you have already purchased another home and you want to avoid overlapping mortgage payments.
You can streamline the selling process by making sure your home is at its best before you sell by painting the walls and installing new flooring. If you can't make the updates yourself, you might consider including an allowance as part of your listing. Check out how to prepare your home for sale so you can get the most profit while sticking to your timeline.
Selling your home can be quite stressful. You'll want to make sure everything goes as best as it can and that you'll choose the best offer for you. These tips and tricks should help you make a thoughtful decision. This is one of the first steps of your moving process, it is now time to think about your move and its organization so that it continues to run smoothly.
Share this article on social media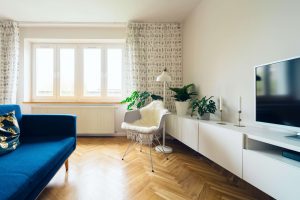 Renovation & Maintenance
A Guide to Choosing Flooring for Your Home Your house's flooring has a lot to do more than how it looks. It is a complex yet sensitive matter that needs attention to details and certain pressing
Read more »