How can TaskRabbit Help Me Move?
TaskRabbit is an application that connects you with handymen in your area who can help you with many different tasks. Whatever the job is, you can find taskers with skills to help you tackle them and be more productive.
If you have a moving task that you need help completing, TaskRabbit  is the perfect solution. TaskRabbit is a platform that connects you with people in your community who have the exact skills that you are looking for. Hiring a handyperson from TaskRabbit is often a lot cheaper than hiring a professional service, and you don't have to wait for the service to be ready—you get help right when you need it. If you are moving and are having difficulty with heavy furniture or you just want an extra set of hands to help you pack/unpack, a Tasker can help.
What Services are Available?
Any move involves a number of different tasks, and a Tasker can help you with some or all of them. You can pick and choose which tasks you need help with, providing you with the freedom to find the exact support that you need. Some of the main moving services that you can hire from this platform include:
Moving/Hauling;
Packing;
Shipping;
Heavy Lifting;
And more!
Some of these services are not specific to moving (such as furniture shopping and assembly), and can be utilized whenever you need them.
Update your Address in Minutes
1. Build your list.
2. Notify +1000 organizations at once.
3. Save time and leave nothing behind!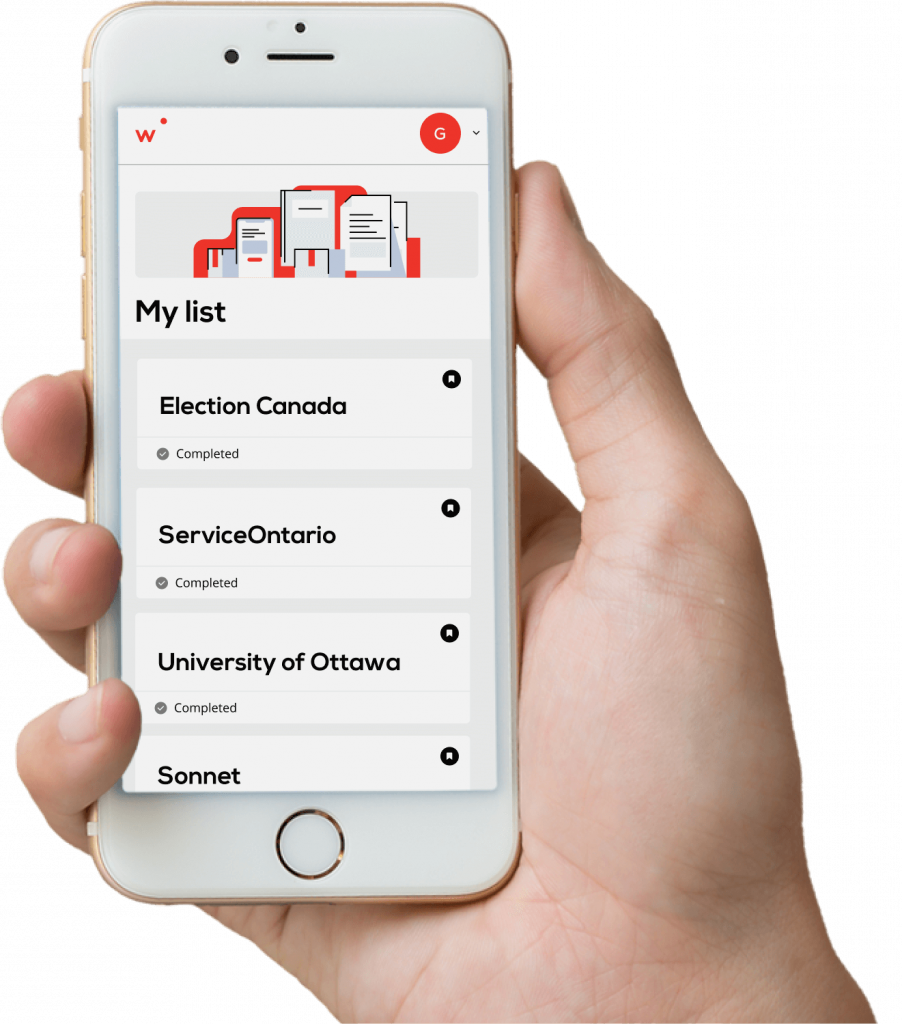 If you need help getting your belongings from Point A to Point B, a Tasker can help. When you hire Taskers, you have the option to specify whether they need to come with a car or a truck. If you pick a large vehicle, this gives you the extra room to place more of your items and can help to save you an extra trip back and forth.
Packing is an arduous task, and it can be disastrous if done wrong. Taskers can help you pack your belongings safely and securely so that everything makes it to the new location in one piece. Experienced Taskers know all of the tips and tricks associated with packing, like how to safely wrap glassware and how to store plates. They can help you to pack efficiently, labelling all of your boxes so that unpacking is also easier.
If you are shipping your items to a new country or simply long-distance within Canada, it's even more important to make sure that your items are packaged properly. A Tasker can help you so that your belongings are boxed and labelled correctly, making sure that nothing can get lost or broken in transit. They can also help you with transporting your items to and from the shipping depot if you do not have a pick-up service.
If you are moving your furniture, even just up or down the stairs, this can be a very difficult and stressful process, and certainly not one that you can complete by yourself. Enlisting the help of a Tasker (or two) gives you an extra set of hands that are able to lift things that you may not be capable of, such as couches or bedframes. This is perfect for people who are alone, or for those who cannot safely lift up heavy items without putting themselves at risk. Utilizing TaskRabbit also provides you with experienced support so that you don't damage the floor or the walls in the moving process.
If you're getting new furniture or simply want to get rid of your existing furniture when you move, TaskRabbit can help. Taskers are available to dismantle large pieces of furniture and they can also take it to a donation center, or a recycle/re-use station. This service is great because it means that you can focus on other things, and it also means that you don't have to strain yourself trying to get rid of large, heavy items by yourself.
Even if you're not moving out of your home, you might want to change your interior decor around. This can be difficult and time consuming for just one person to complete alone. Luckily, a Tasker is always available to help you move things like beds and sofas from one room to another, helping you to rearrange your living space. This service is especially helpful if you have a multi-story home, and need some help getting large items up and down the stairs without causing damage.
If you needed to disassemble a large item of furniture in order to safely move it to a new location, you may also need help to reassemble it again. This can be a tricky task, especially if your item of furniture no longer comes with assembly instructions. If you aren't confident in your own abilities, hire a Tasker to help. They can reassemble your belongings, leaving you free to focus on other aspects of your move-in.
Moving into a new space is the perfect opportunity to buy new furniture that will complement it nicely. Ideally, you want to make sure that your furniture arrives around the same time that you are ready to move in, but it can be incredibly inconvenient having to go pick up your goods from the store while you are trying to direct movers and trying to unpack all of your other belongings. A Tasker can pick up your furniture from the store on your behalf, and deliver it to your home when you're ready, so you never even have to leave.
Mounting a brand new television on the wall might look easy, but so much can go wrong. If you are not confident in doing the task yourself, don't worry—find someone who is. There are a number of experienced Taskers who will be able to help you mount your television without causing unnecessary damage to your television or wall. With this service, you will be safely flicking through channels in no time.
If you are moving out and want to make sure that your home is clean and ready for new tenants (or maybe you just want your deposit back), a deep clean can really help to make the space feel so much fresher and more inviting. Hire a Tasker to deep clean all of the crevasses that you might have missed, leaving everything spotless. You may also want to hire a Tasker to deep clean your new home before you move in, so that you can be certain you aren't accidentally exposing yourself to any unwanted pathogens.
Moving is the perfect time to go through your belongings and determine what you want to keep, and what you can give away. If you have large amounts of clothing, toys, homewares, even books, you may want to give them a new lease on life by donating them to a local charity shop. If you like the idea but are pressed for time, hire a Tasker to pick your belongings up and transport them to an organization that will appreciate them.
If you need to buy new furniture but don't feel like buying all new, buying used furniture or home appliances can be a lot cheaper. However, it does not always come with the delivery, especially if you are buying from a friend or from an online market. No worries, it is possible to hire a Tasker to deliver items such as an oven or even a mattress. This is a great option if you wish to save money and help save the planet as well by giving a second life to used goods.
How Does TaskRabbit Work?
TaskRabbit is a platform that is designed to be as simple as possible to use, so that your life becomes easier. Hiring a Tasker to help you with a moving task requires only a few short steps.
When you first enter the website, you will be asked what you need help with. You can be specific with your task, by typing in "Packing boxes" or "Moving a bed". Alternatively, you can select the "Help Moving" button that is just under the search bar if you perhaps need help with multiple things.
Once you have clicked that, you will be asked to fill in some personal information, such as your address and the end address (if applicable). You are then asked to specify some details about the task, such as how long the task is going to take to complete and whether or not the Tasker requires a vehicle in order to complete the task. You are then guided to describe the task (the more detail about your needs, the better) so that TaskRabbit can match you up to all qualified Taskers in your area.
Once you have chosen a Tasker, you need to wait for them to accept the job. They need to confirm they are available when you need them, and that they have all of the tools that are necessary for the task. On average, Taskers will respond in less than an hour, so you will have your answer swiftly.
Now that you have found your Tasker, you may wish to give them more details about the Task. TaskRabbit allows you to privately chat to one another, and you can send pictures of your space that needs to be packed up, or furniture that needs to be moved or assembled. This also helps you to sort out logistics, such as what tools you can provide, what time you want them to arrive, or whether or not you will be there to let them in.
Once you and your Tasker agree on the task, they will schedule it for the agreed-upon time. Although you can cancel or reschedule this if you need to, you should remember that any tasks cancelled within 24 hours of their expected start time may charge you a cancellation fee.
Why Should You Use TaskRabbit?
TaskRabbit is one of the most useful tools that you should take advantage of when you are moving, for a number of reasons:
Moving is a complex process that requires a lot of time and effort. Unfortunately, sometimes things don't go to plan, and you may find yourself running out of time to move out of an old home into a new one. Sometimes just an extra pair of hands can help to make all the difference, packing up your belongings and getting your furniture into trucks so that it can be transported.
Alternatively, you can leave everything to Taskers. Sometimes you may not have the extra time it takes to pack up a whole home and move, because you are busy doing other things. Let Taskers handle everything related to your move, so you can just relax and focus on other parts of your life, knowing it's all taken care of.
It Makes the Heavy Lifting Easier
There are some things you just cannot do safely on your own, such as moving heavy furniture. Often people think that because they can lift a heavy object they will be fine, but you can still cause major problems by straining. Hiring a Tasker is a relatively cheap option, and it can make all the difference to your personal health and safety, by having someone experienced to help you.
Moving is a long and tiring process. Hiring a Tasker ensures that you get the support you need to finish everything in time for your move-out date, and it also means that you can move into your new space swiftly, getting everything set up straight away so you don't feel as though you're living out of boxes.
Not only does TaskRabbit help you get the job done, but it helps you get the job done right. Taskers are experienced and fully capable of completing the tasks that you assign efficiently and to a high standard. If you don't quite know what you're doing, hire someone who does. TaskRabbit offers you access to people with all kinds of expertise, who can help you to solve any moving-related problem, no matter how big or small it is.
Easy to compare prices and services
Fast process to find handymen near you
Many different services available
Not available in every province or territories
No insurances included
TaskRabbit  is a platform that can help you with every aspect of your move. From packing, disassembling and reassembling furniture, even deep cleaning your space, there are people who can help. TaskRabbit puts you in contact with local experienced professionals, allowing you to pay lower rates for the exact services that you need. Hiring a Tasker is simple, and it helps you to stay in complete control of your move.
TaskRabbit is available in Toronto, Ottawa, Gatineau, Montreal, Quebec City, Edmonton, Calgary, Winnipeg, Vancouver and Halifax. 
Moving is often synonymous of stress, long administrative tasks and a significant waste of time and money. MovingWaldo helps you solve all these problems in just a few clicks! After some shameless self-promotion, we invite you to discover our free moving tools available to all.
Update accounts
Connect Internet, TV and Phone.
Secure home and auto insurance
Find resources, checklists and more.
We bring together more than 700 organizations across Canada with a single and simplified form.
Share this article on social media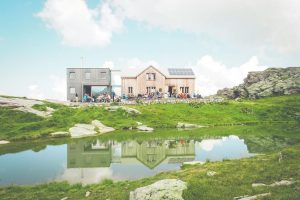 Home Security System
If you are moving into a new home, one of the main things that people worry about is how safe their new residence is going to be. A new home is always an expensive investment, and
Read more »
Check out MovingWaldo's free moving app that will save you up to 10 hours of paperwork. And it's free.