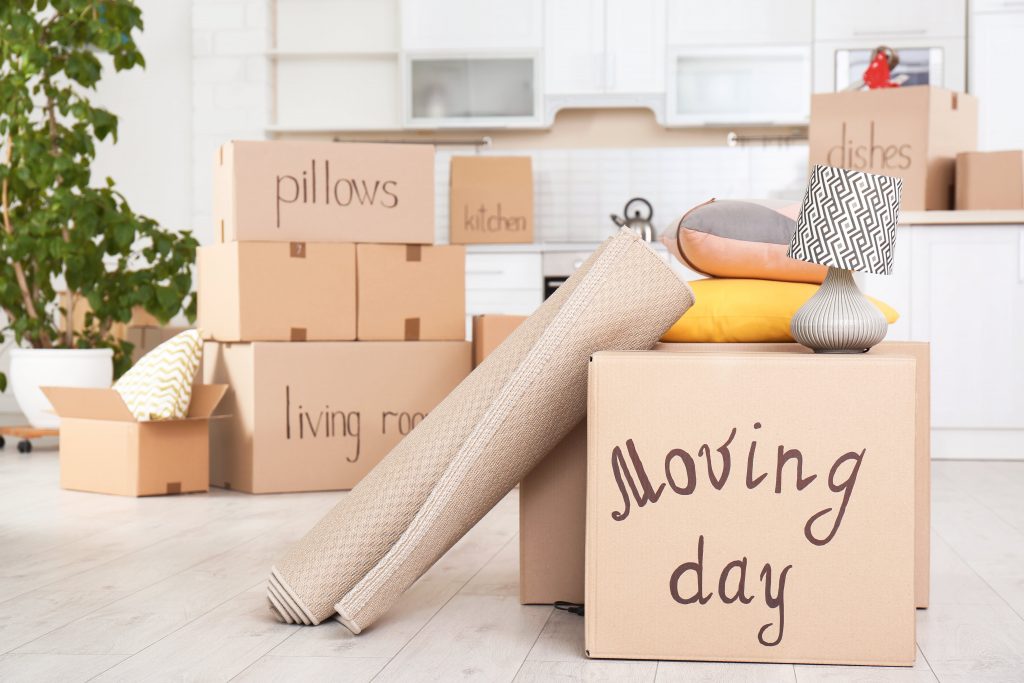 Bad Credit Loans: How can I move with no money and bad credit?
When you moved out of your parents' house, you probably weren't planning on cohabitating with them again anytime soon (or ever). Unfortunately, the reality is that the COVID-19 pandemic has led to large numbers of people moving back in with their parents due to economic hardship. If you have no money and poor credit, a bad credit loan can help with your moving expenses.
Many individuals are struggling to pay rent or manage their monthly expenses, and the solution is often to move back home for a period of time. It's nothing to be ashamed of— this is temporary, and it's happening all over North America. And hey, some parents are more than happy to have their "kids" back home for a while! That's some good fortune you can be grateful for.
It's not just adults moving back in with their parents, though— financially challenged individuals are revisiting their living arrangements in a multitude of ways. A recent survey published on Finder.com indicated that 2.8 million poeple have had to change their housing situation due to COVID-19. This could refer to downsizing, renting out a room in your home to earn income, moving in with a friend or family member, or finding another affordable housing solution. 
Interestingly, a significant number of parents have moved in with their adult children – almost 280,000, to be exact. However, adults moving back in with their parents remain a major safety net for many people, with over 1.5 million individuals moving back home in recent months and many others considering the option.
Moving requires money, but we're here to help you minimize the cost – especially if times are tough. Here are some ideas for moving when you have limited funds and/or bad credit.
Booking trustworthy movers starts here
Compare multiple moving quotes calculated across the same metrics
Need money for your move? It's possible to get a bad credit loan.
When you're faced with a move due to economic instability, the cost of moving can be extra daunting. Fortunately, there are several options— even when you have no savings or bad credit. You can apply for a bad credit loan with an online lender that works with people from all income levels and credit scores. This often works out far better than borrowing money from family, as the transaction won't impact your personal relationships. Plus, you could end up with a bit of extra money from your loan, which offers great peace of mind in terms of paying your bills or covering unexpected expenses. Think of it as a helpful buffer: you don't want to spend it "just because," but if you need money on short notice, it will be there.
It's best to avoid putting large moving expenses on your credit card, as this will come with a much higher interest rate than a personal loan. When you do the math on a balance carried on a credit card with an 18% interest rate or higher, you'll recognize the appeal of borrowing a lump sum at a much lower interest rate. The savings will be substantial, particularly if you expect your debt repayment to take some time. Plan now, pay less later— you'll be glad you thought ahead!
Price out your moving expenses ahead of time
Money doesn't fall out of thin air, we know. Before figuring out where the funds for your move are coming from, determine exactly how much you'll need. Common moving expenses include:
Purchasing boxes or paying moving container rental fees
Hiring movers (this is more expensive if they're packing your belongings as well) or renting a truck. 
Paying a junk disposal company if you're getting rid of a large quantity of stuff while downsizing or moving back home. 
If you're missing time from work to facilitate your move, you should consider the cost of lost wages as well as outright expenses. 
Don't forget to look into fees relating to your phone and Internet bills as well as other utilities. While you may save money in some cases, you may have to pay to break your contract elsewhere. 
No matter the scenario, it's better to be prepared than surprised!
You may also want to price out the cost of a storage unit, unless your family home has room to store your belongings (for example, in a basement or garage) and you've been given explicit permission to use the space. Be sure to discuss this with your parents before showing up with a whole apartment's worth of stuff! This is one time you can forget that saying about acting now and asking for forgiveness later— in this case, start by asking for permission. It's important to respect your host's space and start off on the right foot, even when it's your parents. 
Borrow, save and start over
If you still have some income coming in, make a plan for what to do with it. If you're looking for work, a temporary position in the gig economy might be a good stop gap solution. You may want to contribute to household expenses at your parents' house (or be asked to contribute, in some cases). At minimum, you'll likely have groceries to buy and personal bills to cover, such as your cell phone, insurance and other expenses. Make a budget that includes savings, as this will be necessary to getting back on your feet (and out of Mom and Dad's house). Even if you're living on some type of government assistance, a budget and a plan are key to making this move a temporary one.
Remember, this too shall pass
Moving back in with your parents may feel like a step backwards, but we're living in extraordinary times. Moving in with family can be a smart, practical decision that helps you avoid additional financial distress. Consider using positive framework to alleviate the emotional side of this decision— you're saving money, you're spending more time with loved ones and when you're feeling more economically secure, a fresh start awaits you. This may not be the way you imagined spending 2020, but in the grand scheme of things, it's just a bump in the road. Play it smart, save what you can and remember – better days are ahead.
Share this article on social media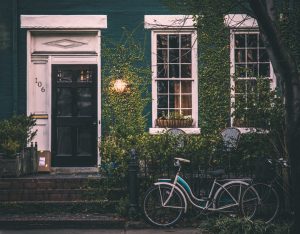 All posts
Some tenants believe—wrongly—that they're insured under their owner's policy. To cover the value of your possessions and your third party liability, you need tenant insurance. Of course, necessary or not, everyone wants to save on their insurance premium. Here are a few ways to do just that.
Read more »