5 Best Neighbourhoods to Move to Around Toronto
Toronto is surrounded by every type of neighbourhood imaginable: car-friendly suburbs for families, historic, established cities with brick-clad housing stock, bustling towns with plentiful job opportunities and more. The variety is endless.
The price points are similarly diverse.
As a yardstick to measure prices by, the average single-family home in the Greater Toronto Area, excluding the city itself, is $925,621. Meanwhile, a semi-detached house goes for $678,152, a Toronto townhouse for $629,049 and a condo unit for $478,230.
Huge Victorian mansions are available for millions if you can afford it, but drive just a short while and you'll also find modern condos for first-time home buyers for a few hundred thousand.
The only question is, which neighbourhood suits your lifestyle best?
Zoocasa analyzed all the neighbourhoods surrounding Toronto and found five that encompass the range of what prospective buyers are looking for: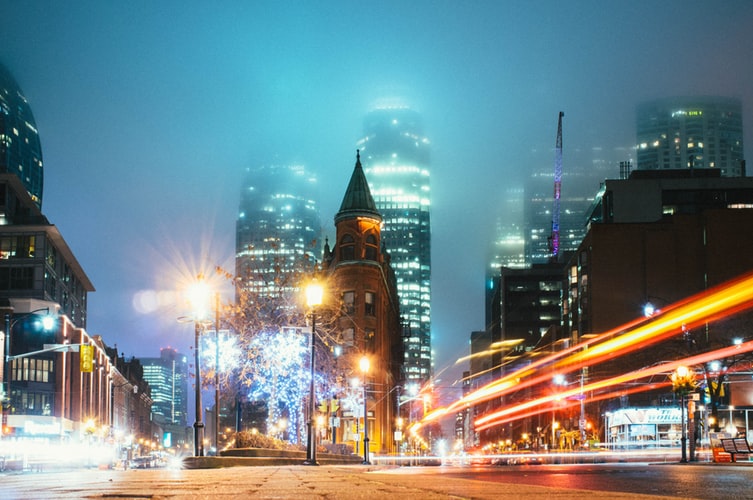 1. Oakville: For established families who want a small-town feel
Macleans named Oakville the best place for new Canadians to live, the third best place to retire to and the fifth best place to raise a family in Canada in 2018. And for good reason.
Oakville is one of the most established communities in Ontario — its natural harbour allowed it to become an important trade route in British North America from the early 1800s and it has the stunning housing stock to prove it.
It has managed to preserve a large portion of its historic buildings, including Bronte Village's Sovereign House and Downtown Oakville's Erchless Estate, the original home of the town's founding family and current home of the Oakville Museum.
Its history is something that residents are very proud of, and local historical societies offer tours and host events to promote the classic architecture. The feel of brick is completely different to that of Toronto's super-high glass towers, and it helps preserve the human scale, and thereby a more community-minded feel.
"Oakville is a city that calls itself a town and acts like a village," said Mayor Rob Burton to Macleans. "Oakville as a community is determined to maintain that town vibe."
Unfortunately, Oakville suffers from the reputation that it's only for the rich. And although it is, in fact, a good area for the wealthy, with multi-million dollar lakefront mansions, boarding schools and country clubs, it's also a great area for the middle class.
The average price of an Oakville property is $994,376 according to the Toronto Real Estate Board. A detached home will run you about the same as a home in the 416, at $1,310,234, but other property types are cheaper. You can snag a semi-detached house for $815,992, a townhouse for $550,823 or a condo for $545,722. That's in line for property costs within driving distance of Toronto.
2. New Tecumseth: For homesteaders who want fresh country air for a bargain
New Tecumseth is not so different than Oakville, in terms of its community values. Residents are always available to lend a helping hand and it's ranked one of the safest places to live in Canada.
Although it was only officially created in 1991, its roots go back far deeper than that, also to the early 1800s. Its downtown is also full of Victorian-era buildings and New Tecumseth was home to Ontario's first steam railway, which the city has turned into a tourist attraction.
But that's largely where the similarities end. New Tecumseth is very much an amalgamation of three rural villages (Alliston, Beeton and Tottenham) that seem to exist far away from urban life (even though Toronto is just a short journey south).
New Techumseth attracts a population who likes to spend their Sundays canoeing, bird watching or going to one of the major annual festivals such as Alliston's Potato Festival, the Beeton Honey and Garden Festival or Tottenham's Bluegrass Festival.
It's nice to know that this country lifestyle is available at one of the most affordable prices in the GTA
Properties go for $604,534, and they're almost entirely single-family homes on massive lots, or even acres. That's more than $300,000 cheaper than the average detached home in the GTA . And the few condos that do go on the market sell for around $316,500, almost $200,000 less than the average.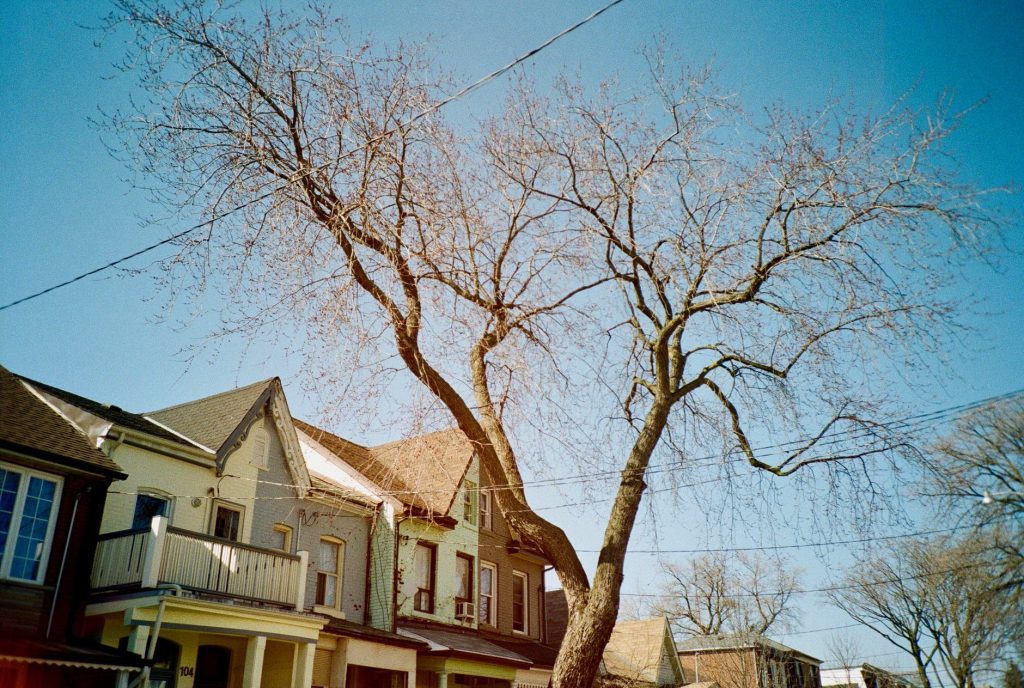 3. Milton: If you have an SUV, a few kids and love new houses
Milton is a classic suburb which Macleans voted the 6th best place in Canada to live in 2018.
As one of the fastest growing cities in Canada, its development has astounded pretty much everyone.
The population of this sleepy little village increased over 70 per cent from 2001 to 2006, and then another 55 per cent from 2006 to 2011. By 2016 its population had grown to about 110,000 and that itself is expected to double by 2031.
It has essentially transformed itself into a bustling suburb perfect for young families. It's safe, with great schools and daycares. The endless tract houses are balanced out by a historic old town and small-town feel which still persists.
You can get a lot of house for your buck here, and property values are climbing fast, so your investment is likely to appreciate quickly. Overall property prices stand at $769,950. Single-family homes are most in demand, and they go for $934,969. But as the population grows so does density, and townhouses and condos are quite a bit more affordable at $499,811 and $484,224 respectively.
4.Newmarket: The balance between the bright lights of the big city and small town charm
Newmarket, a city just north of Toronto, has grown considerably since it was founded in 1800 by Timothy Rogers, a Quaker from Vermont. Its population which formerly consisted almost entirely of farmers and furriers, has now expanded to almost 85,000 diverse and highly-skilled workers. But since that development has happened incrementally over time, as opposed to an explosion in a short amount of time, it has managed to much of its character. It still has a quaint Main Street, but also offers large single-family homes.
Few are aware of its fiery history, but Newmarket was at the centre of Upper Canada's short-lived rebellion against the British Empire in 1837. William Lyon Mackenzie (yes, the former Mayor of Toronto) led a band of rebels down Yonge street to protest political corruption. The British oligarchs living in Toronto quickly crushed it, it eventually lead to sweeping reforms coded in the British North America Act, which makes up the core of our constitution to this day.
In fact, Newmarket Historical Society hosts Rebel Heartland, a two-day festival featuring a re-enactment of this very rebellion. That's just one of many cultural festivals that take place here.
Residents love Newmarket mostly for its location. It's right in between Toronto and cottage country, which means it's perfect for families who want easy access to Ontario's beautiful northern lakes as well as the urban core. You can get to the city easily, either by driving straight down Yonge Street, or hopping on the Go Train. Similarly, cottage country is also easily accessible by driving on the 400 or 404 highways.
As well, unlike some suburbs, Newmarket has a strong economic landscape with plenty of jobs, especially in healthcare.
The city has a diverse mix of housing types and prices, but is predominantly single-family homes. The average property goes for $713,500. A detached house will set you back about $842,727, which is about $100,00 cheaper than the average price across the GTA. Otherwise, a semi-detached in $615,423, a townhouse $518,773 and a condo $454,400.
5. Whitby: For those who want space to park a pick-up and a backyard big enough for a bonfire
Whitby is about an hour east of Toronto and was actually the first seat of government for the province, back in the 1800s. But its vibe today is definitively small-town, even though the population has doubled since 1986 to just under 130,000 residents.
Families love the wide-open spaces and affordable detached houses where you're pretty much guaranteed a backyard and a driveway. They also love the fresh feel of the town, with plazas, roads and parks mostly being new-builds. It's one of the least diverse towns on this list, with relatively few visible minorities, which can be a drawback for some.
But a huge advantage is its strong local economy, mostly in manufacturing. Major corporations like General Motors, Gerdau Ameristeel, Lear and Patheon operate out of this city.
So although it's technically within commuting distance to Toronto, residents can also find a job opportunity in town fairly easily, which is likely a comfort to prospective buyers who move out east because of price pressures.
The average property goes for $681,446, with detached houses going for $747,300. Other types of homes are fairly rare, selling just five  to 15 each every month. Still, semi-detached houses are $539,510, townhouses $411,333 and condos $467,193.
Whichever neighbourhood you choose to move to, know that you have options. Neighbourhoods in the GTA truly run the range in every way possible. There are old historic districts, brand new suburbs, dense condo-towers, acres of farmland, manor houses that run in the millions and townhouses that you can grab for under half a million. Be confident that you can find the best neighbourhood to suit your needs, your family's needs and your budget.
Moving is often synonymous of stress, long administrative tasks and a significant waste of time and money. MovingWaldo helps you solve all these problems in just a few clicks! After some shameless self-promotion, we invite you to discover our free moving tools available to all.
We bring together more than 700 organizations across Canada with a single and simplified form.
Zoocasa.com is a leading real estate company that combines online search tools and a full-service brokerage to empower Canadians to buy or sell their homes faster, easier and more successfully. Home buyers can browse Etobicoke condos, Mississauga homes for sale and real estate listings across Canada on the website or the free iOS app.
Share this article on social media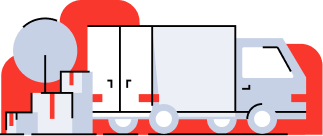 Compare the Best Moving Services available at your address!
Related questions from the community
Have a question about your move? Ask our community.
Long distance moving
Everything You Must Know Before Moving from Toronto to Calgary Calgary is a relatively young city that houses the financial and administrative headquarters of Canada's petroleum industry. The city sits where the Bow River and Elbow
Read more »
Check out MovingWaldo's free moving platform and find everything you need for your move. No sign up required!