There are many different resources to help you with your changes of address with the government. To simplify your life, we have grouped the resources .[...]
Year after year, about 200,000 individuals in Quebec ask themselves the same question: How do I change my address with Desjardins? The question may seem simple, but the answer is not as easy [...]
The Canada Pension Plan is known to be the backbone of Canada's public retirement income system. When you move in to a new place, you have to notify the CPP. [...]
In Part 1 of this article, you will find a comparison of different car shipping companies and what to look for when shipping your vehicle. […]
Year after year, about 200,000 individuals in Quebec ask themselves the same question: How do I change my address with Desjardins? The question may seem simple, but the answer is not as easy […]
Being GREEN is on everybody's lips nowadays and apart from being the latest food trend, it has actually become living choice for a majority of Canadians. […]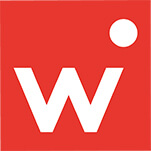 One website for all your address change | MovingWaldo.
Do you have any question concerning your address change? MovingWaldo has been the reference in this sector since 2015. In fact, our free online service allows you to communicate your new contact information to a selection of over 600 private companies and governmental institutions in less than 5 minutes! Let's just say there is a reason why RE/MAX and Sutton Quebec have chosen MovingWaldo has their official change of address partner.
To learn more about our free change of address service, click here.